Geneva in a Day Private Tour
Geneva Full-Day Private Tour
Our full-day guided tour of Geneva has been designed to deliver the best of the city in one short day with your private guide and driver.
From a relaxing boat cruise on Lake Geneva to a visit to the United Nations headquarters or a stroll through the charming Carouge district with its artisan shops and local cuisine, with a private guide, you can explore the city at your own pace, learning about its history, culture, and current developments.
In this guide, we'll explore some of the top attractions and experiences you can enjoy on a full-day guided tour of Geneva, giving you an insight into the city's rich cultural heritage and vibrant contemporary life.
Destinations of our Geneva Guided Day Tour:
Geneva Private Tour Itinerary
Geneva is a beautiful and historic city in the heart of Switzerland, with a rich cultural heritage and a wide range of attractions to explore. A private guided tour of Geneva is the perfect way to experience all the city has to offer, whether you're a first-time visitor or a seasoned traveler.
Geneva Old Town Walking Tour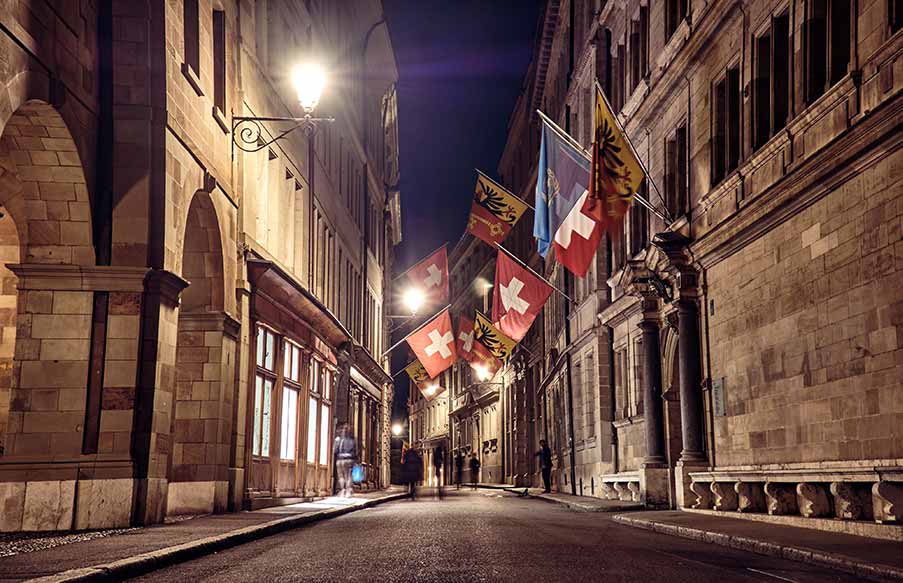 The Old Town of Geneva is a charming neighborhood with winding streets, historic buildings, and exciting landmarks. A walking tour of this area is a great way to start your day in the city, and there is no better way to do it than with a private guide.
The Old Town of Geneva dates back to Roman times, and much of the architecture and infrastructure in the neighborhood still reflect this ancient history. As you walk through the narrow streets and alleys, you'll see buildings made of stone and brick, with arched doorways and intricately carved facades. The area is filled with history and culture, with plenty of landmarks to explore and stories to learn.
One of the most iconic landmarks in the Old Town is the St. Pierre Cathedral, which dominates the skyline with its tall spire. This magnificent Gothic church has been a place of worship since the 12th century and is the seat of the Protestant Reformation in Switzerland. Your private guide can take you inside the cathedral to see its stained-glass windows, impressive organ, and intricate stonework.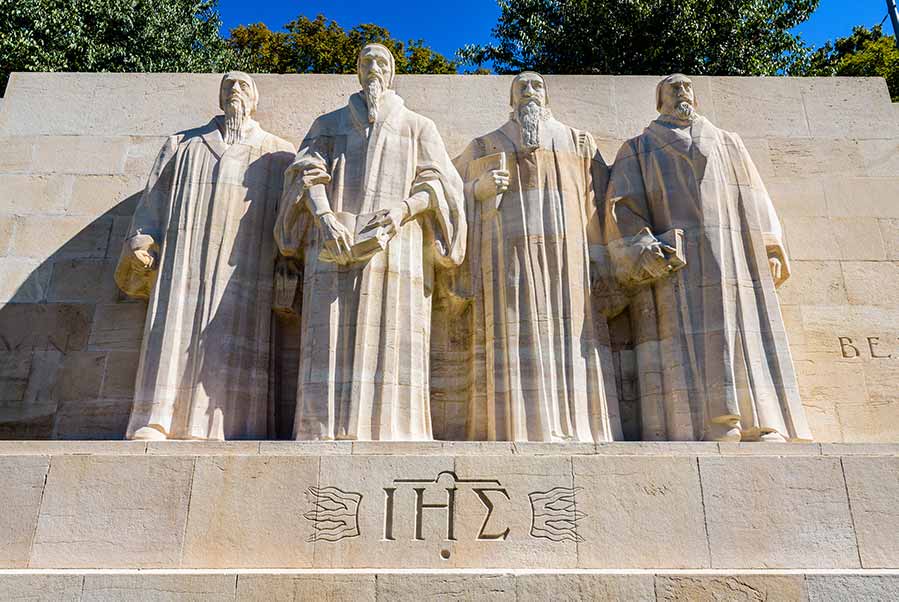 Another landmark in the Old Town is the Reformation Wall, a monument that pays tribute to some of the key figures of the Protestant Reformation, such as John Calvin and William Farel. The monument is carved into a large stone wall and features statues of the reformers and inscriptions in several languages. Your private guide can provide insights into the history and significance of this monument.
Place du Bourg-de-Four Square
The Place du Bourg-de-Four is one of the oldest public squares in Switzerland and a hub of activity in the Old Town. The square is surrounded by cafes, shops, and restaurants and is a great place to stop and people-watch. Your private guide can take you through the square and explain its history and cultural significance.
There are also several museums and art galleries in the Old Town, such as the Museum of Art and History, which houses a collection of Swiss and international art and artifacts, and the Patek Philippe Museum, which showcases the history of watchmaking in Geneva.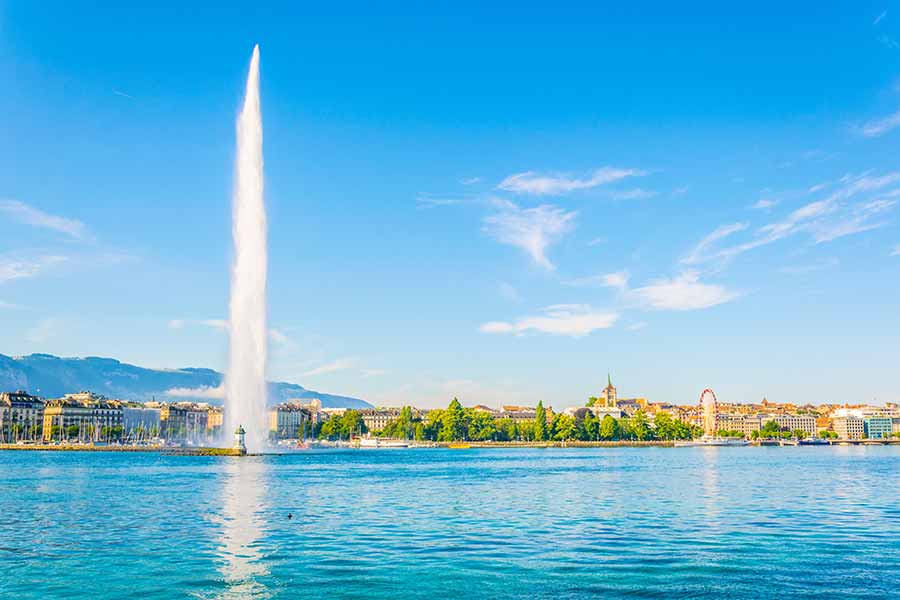 A Lake Geneva cruise is a perfect way to experience the beauty and charm of this historic city from a unique perspective. The lake is a significant attraction in Geneva, with its crystal-clear waters and stunning mountain backdrop, making it one of the most picturesque places in Switzerland. With a private guide, you can explore the lake and its surroundings comfortably and intimately, with the added benefit of your guide's knowledge and expertise.
As you board your boat, your private guide will introduce you to the stunning surroundings and landmarks along the shore. One of the most iconic landmarks is the Jet d'Eau fountain, which shoots a towering plume of water into the sky, visible from miles away. Your guide will provide information on the history and significance of this fountain, which has become an emblem of the city.
As you cruise around the lake, your guide will also point out the elegant Villa Diodati, where Lord Byron wrote part of "Frankenstein." The Villa is a stunning example of the grandeur of Geneva, with its beautiful architecture and scenic location. Your guide will provide you with the fascinating history of this villa and its significance in the world of literature.
As you continue your cruise, the stunning view of the Alps will come into focus, providing a breathtaking backdrop to your journey. Your guide can point out the different peaks and provide information about their geological significance and the region's history.
Guided Walking Tour of The Carouge district
The Carouge district is a must-visit destination in Geneva, offering a unique atmosphere and a plethora of sights and sounds. It is famous for its Italianate architecture, vibrant culture, and artisan shops. With a private guide, you can discover the best of this district, learn its history, and immerse yourself in the local life.
The Carouge Market is a vibrant hub of activity and a great place to start your tour. It is an outdoor market that sells everything from fresh produce to artisanal crafts. Your guide can show you around and introduce you to the vendors, allowing you to taste and sample some of the local delicacies.
The Church of Sainte-Croix is another significant landmark in Carouge, known for its impressive baroque architecture and beautiful frescoes. Your guide can take you inside the church, giving you insights into its history and significance.
The Maison Tavel museum is another must-visit destination in Carouge, offering a glimpse into the city's history. The museum is housed in a historic mansion and showcases a range of artifacts, artwork, and exhibits that offer a window into the city's past. Your guide can provide information about the exhibits and help you understand their significance.
The Carouge district is known for its artisan shops, providing a unique shopping experience. Your guide can take you to the best shops in the district, allowing you to discover unique and handmade products.
United Nations Headquarters Tour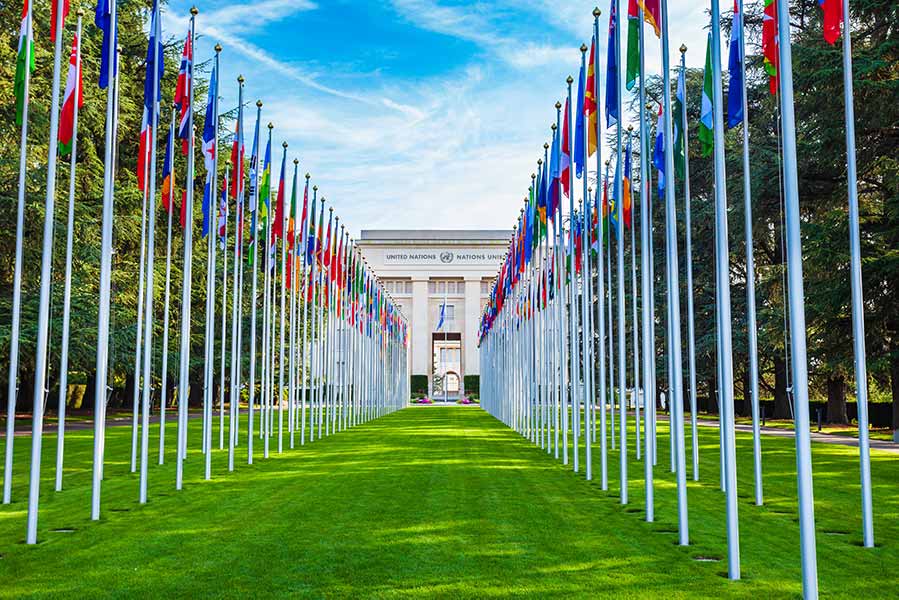 Visiting the United Nations headquarters in Geneva is an unforgettable experience that provides a unique insight into the workings of this important international organization. With a private guide, you can explore the Palais des Nations, which houses the European headquarters of the United Nations.
Your private guide can provide a wealth of information about the UN's history, work, and mission, helping you understand the organization's significance in the world. You can learn about the UN's different departments and their work and gain a deeper understanding of the organization's role in promoting peace and human rights around the world.
During the tour, you can visit some of the UN's most important rooms and chambers, such as the Council Chamber, the Human Rights and Alliance of Civilizations Room, and the Assembly Hall. Your guide can provide you with detailed information about each room, its significance, and the decisions that have been made there.
CERN European Organization for Nuclear Research Tour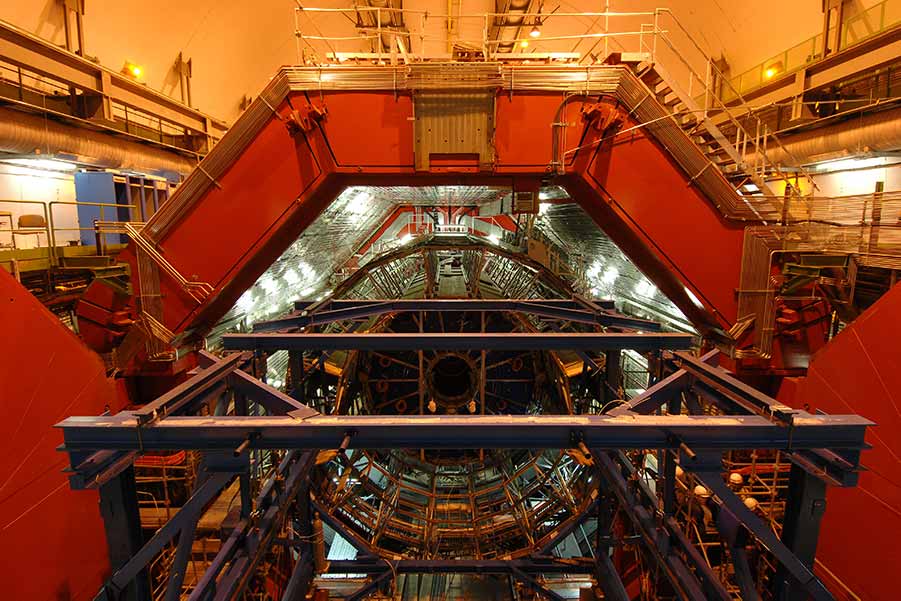 A tour of CERN, the European Organization for Nuclear Research, is an excellent way to cap off your day in Geneva. With a private guide, you can explore the facilities and learn about some of the most advanced scientific research being conducted in the world today.
Your guide can take you through the different departments of CERN, providing insights into the groundbreaking work in areas such as particle physics and nuclear research. For example, you can learn about the Large Hadron Collider, the world's largest and most powerful particle accelerator, and see some impressive machinery and equipment used in scientific experiments.
Your guide can also provide you with information about the history and mission of CERN and its role in advancing our understanding of the universe. With a private guide, you can have a unique and personalized experience tailored to your interests and providing you with a deeper understanding of the world of science and research.
Amazing Travel Agency! Marta helped us plan our whole trip and it was absolutely amazing! We did private walking tours, private winery tours, and everything was great! Marta made the itinerary with our interests in mind and was extremely helpful! The tour guides (Viola and Jessica to name two of the many) were outstanding! Marta also helped plan the perfect engagement! We highly recommend this company and will be using them again!
Contact Us About A Private Geneva Tour
Whether you want to take a relaxing cruise on Lake Geneva, explore the Carouge district and its artisan shops, visit the United Nations, or see some of the world's most cutting-edge scientific research at CERN, a private guided tour can help you make the most of your time in Geneva.
If you're planning a trip to Geneva, contact Switzerland by Luxe for a complimentary bespoke tour itinerary. Our team of experts can help you plan a personalized and unforgettable trip to this beautiful city tailored to your interests and preferences. Contact us today to start planning your dream trip to Geneva!
Rated 5-Star on Google & TripAdvisor
Use this company! An excellent experience! As a seasoned traveler and very detailed oriented customer, working with both Irene's was a joy and in the end produced a wonderful experience. Their personal touch on every detail and their communication was extraordinary.
Recommend them highly! These folks are very professional, and flexible in creating a custom tours, and handling last-minute changes. The guides were knowledgeable and friendly. Recommend them highly!
A Flawless Trip! Travel by Luxe assisted us in planning an excellent trip to Genoa and the Italian Riviera including Cinque Terre. The drivers they provided were courteous, efficient, safe and their vehicles were immaculate and comfortable.
Hands down the best travel company! Every detail was taken care of! All questions were answered. Every guide was knowledgeable, flexible, and kind! In a situation when travel can be stressful, every individual was fantastic.
A Great Experience! We just returned from a trip that was organized through Travel by Luxe. It was one of the best trips we ever took and it was organized brilliantly. A special thank you to Francesca, a great experience and highly recommend.
Amazing Italy Awesome trip! Graziano arranged everything perfectly and was very patient with our planning process and changes. Private tours and transfer worth the extra $$$. Will use again.
Qualified Guides.
Certified Excellence.
Explore More Luxe Private Tours in Switzerland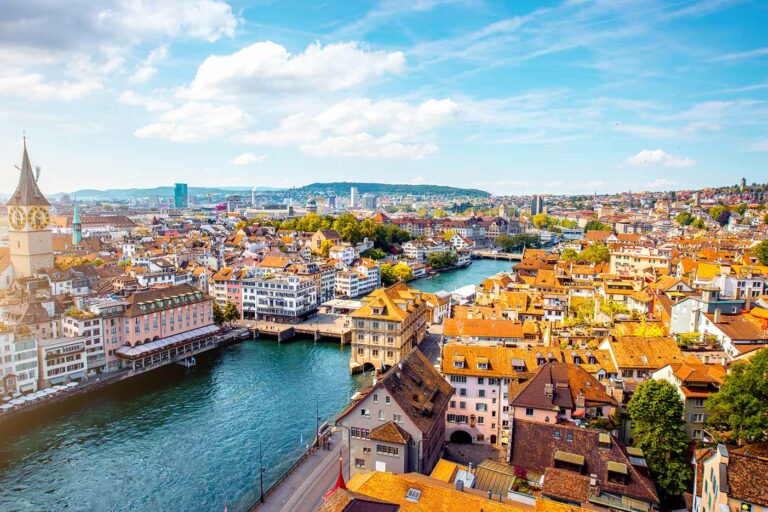 Experience the best of Zurich on this one-day tour. Explore the Old Town, Lake Zurich, before finishing at the Lindt Chocolate Factory!
Most popular tour destinations