Italy, France & Spain: From Venice to Barcelona 16-Day Tour Itinerary
Customize Your 16 Day Tour Itinerary
Welcome to our Venice to Barcelona Tour Itinerary, a journey through three of Europe's most vibrant and diverse countries: Italy, France, and Spain. 
From the stunning canals and historic architecture of Venice to the breathtaking landscapes and cultural treasures of the French countryside, and the vibrant art and cuisine of Barcelona, this tour offers a truly unparalleled travel experience. 
Along the way, you'll have the opportunity to explore some of the continent's most iconic landmarks, taste the finest local cuisines, and immerse yourself in the rich cultures and histories of each region.
Day 1: Private Water Limousine Transfer From Venice Marco Polo Airport To Hotel
The private water limousine transfer from Venice Marco Polo airport to your hotel is the ultimate way to start your vacation in style. 
As soon as you arrive at the airport, a professional chauffeur will greet you and assist you with your luggage before escorting you to your private water limousine. Sit back and relax as you are whisked away across the Venetian Lagoon to your hotel, taking in the breathtaking views of the city along the way. The water limousine is equipped with comfortable seating, music, and refreshments, ensuring that you have a comfortable and enjoyable journey.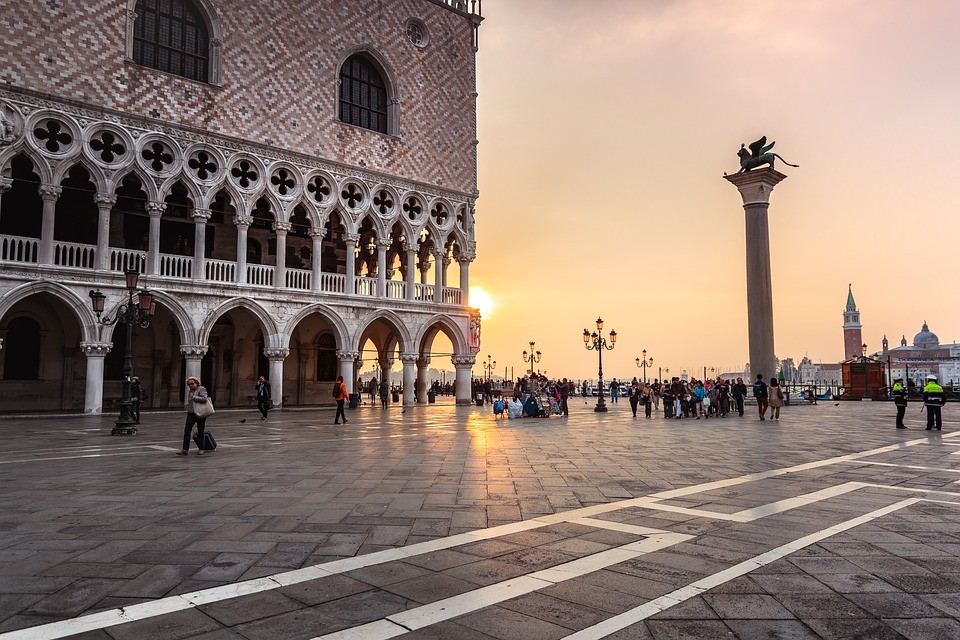 During your walk through the stunning city of Venice, your guide will lead you to some of the most beautiful and iconic locations in the city. 
The itinerary may include a stroll along the typical canal pathways, a visit to the iconic Rialto Bridge, and a tour of the Fondaco dei Tedeschi, a former German trade house.
You'll also have the chance to visit Marco Polo's neighborhood and see St. Mark's "Great School". Other highlights of the tour may include a visit to St. John & Paul's Cathedral, also known as the Dogees' Pantheon, and a stop at Campo S. Maria Formosa. Depending on your interests and the timing of the tour, your guide will tailor the itinerary to ensure you have an unforgettable experience in Venice.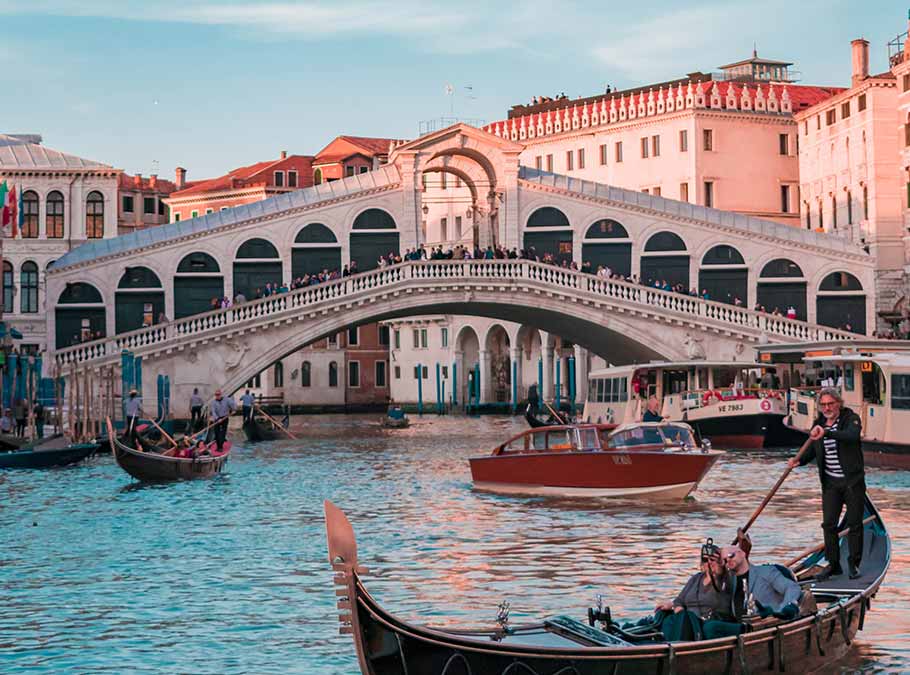 A private gondola trip is the most romantic way to see the city. 
As you glide along the canals of Venice in your private gondola, you'll be able to take in the stunning architecture, historic landmarks, and charming waterways of this iconic city. Your gondolier, a local expert and professional rower will guide you through the lesser-known waterways and provide you with historical and cultural insights about the city as you go.
During your private gondola trip, you'll have the chance to customize the route and choose the sights you want to see. Some popular options include a tour of the Grand Canal and a visit to the Rialto Bridge.
You can also opt for a sunset or evening ride, which offers a unique and romantic perspective of the city.
Day 2: Murano & Burano Tour by Private Boat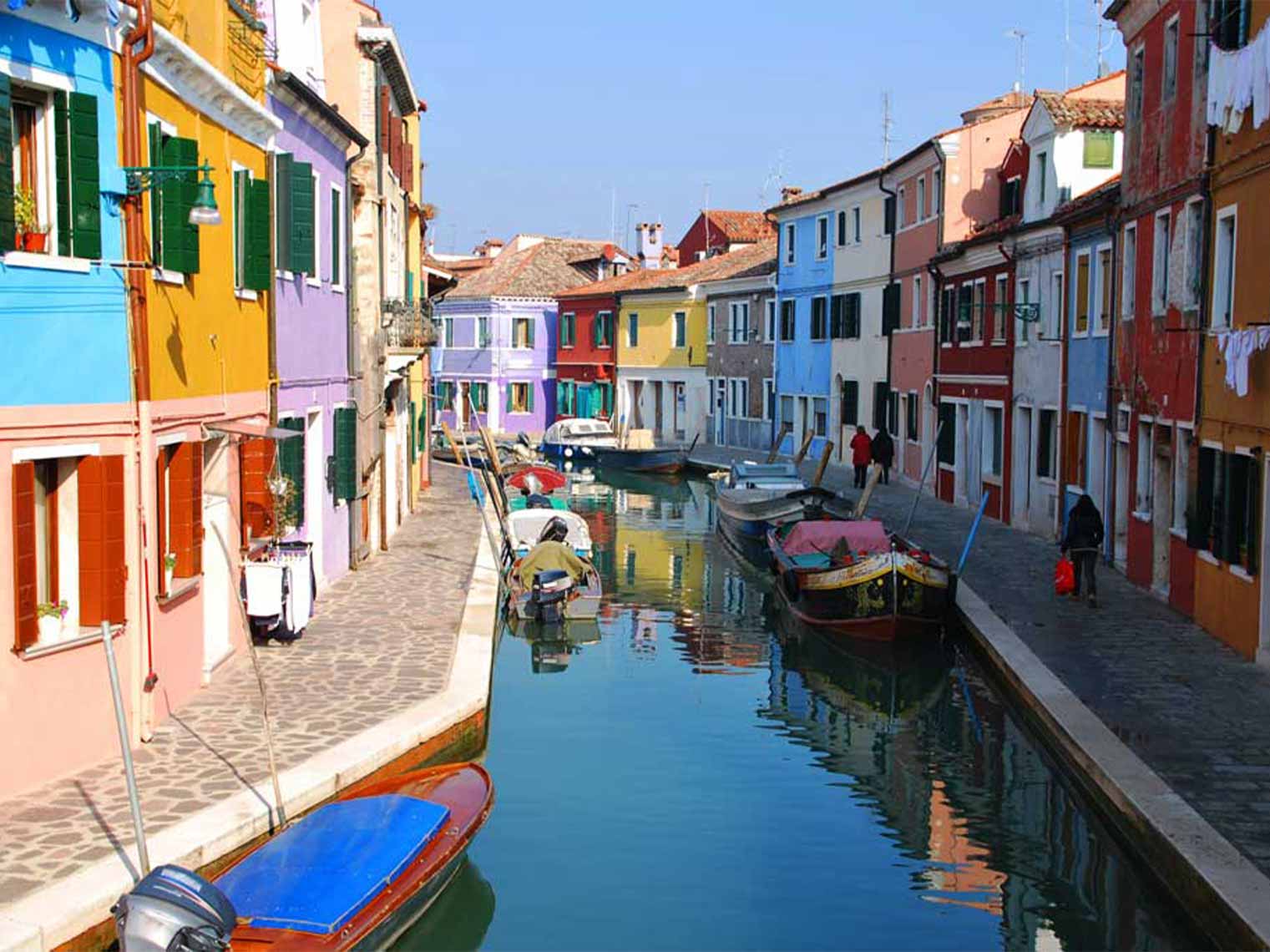 The islands of Murano and Burano are true gems located just a short boat ride from Venice. 
These majestic and colorful islands are known for their rich history and artisan culture, with Murano being famous for its glassmaking and Burano for its lace production. A private guided tour of these islands allows you to fully immerse yourself in their unique culture and witness skilled craftsmen and women at work. 
As you wander through the bright and charming streets and piazzas of these islands, your guide will provide you with fascinating insights into their history. This private tour is the perfect way to escape the hustle and bustle of central Venice and discover the hidden treasures of these beautiful islands.
Your guide will meet you at your hotel and take you on a journey to the beautiful Island of Murano. After arriving on the island by water taxi, you'll have the opportunity to visit an operational glass factory and learn about the secrets of this age-old tradition from your guide.
You'll also get to see skilled artisans at work producing a range of items, from beadwork to spectacular chandeliers. Don't miss this unique opportunity to learn about and experience the art of glassmaking in Murano.
Your private water taxi will take you to the vibrant island of Burano, known for its colorful houses and rich history of lace production. In the 16th century, the women of Burano began making needlepoint lace, a tradition that is still practiced today. During your tour, you'll have the chance to watch skilled artisans handmake lace in the time-honored tradition, and admire their skill and craftsmanship up close.
In addition to the lacemakers, another highlight of Burano is the opportunity to wander through the charming streets and take in the stunning array of pastel-colored houses that line the waterfront. With your private guide by your side, you'll be able to fully immerse yourself in the unique atmosphere and culture of this colorful island.
Simply outstanding! We visited Italy in September & used Luxe for all our tours and we can honestly say, they were the best! Right from the start, communication was easy and professional. Amy and her guides were able to customize their tours to suit our interests! If you want bespoke tours, I wouldn't use anyone else. We would highly recommend Luxe & will definitely use them again when we next visit Italy!
Day 3: Fast Train or Private Chauffeur from Venice to Bologna
Whichever method of transport you choose the journey will take approx 1 hour and 30 minutes.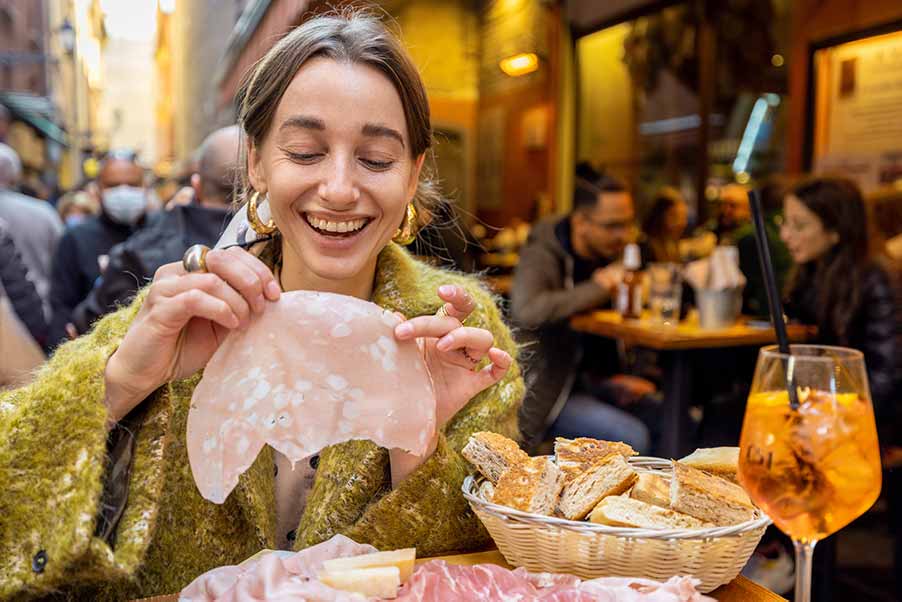 On this food tour of Bologna, you'll not only get to taste some of the delicious local cuisines, but you'll also have the chance to explore the heart of the city with a local host. Your host will take you to the main squares, a food market, and some hidden places that would be difficult to find on your own, all while entertaining you with stories about the culture and traditions of Bologna.
As you make your way through the city, you'll have the opportunity to sample a variety of delicious foods, including cured meat, Parmigiano, and Aceto balsamico, as well as traditional homemade pasta dishes at a typical trattoria and a visit to a pasta factory. You'll also get to try the Roman pizza and artisanal Italian gelato, making this a truly mouth-watering and memorable tour.
Day 4: Wine Tasting On The Bologna Hills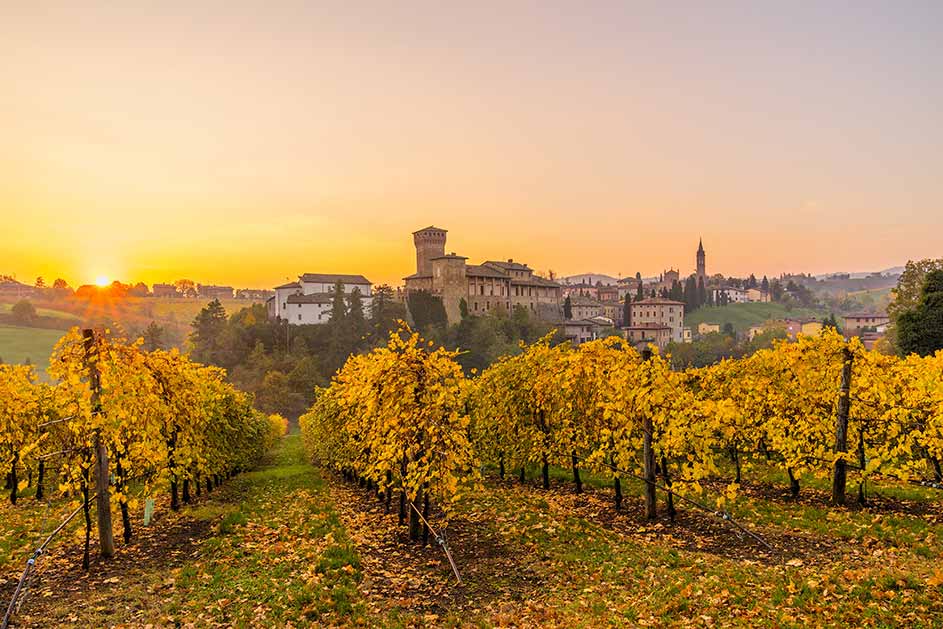 This full-day wine tour begins at 9:00 AM with a departure from your location in Bologna by private car or van and an English-speaking driver. At 10:00 AM, you'll visit the Tenuta Bonzara winery for a guided tour and wine tasting.
After the visit to Tenuta Bonzara, you'll head to the Az. Agr. Gradizzolo winery for a wine tasting and a delicious lunch featuring a local menu and wines. In the afternoon, you'll visit the Monteveglio Abbey before continuing on to the Az. Agr. La Colombarola winery for another wine tasting.
The tour will conclude at around 6:30 PM, at which point you'll be returned to your hotel in Bologna.
Day 5: Transfer From Bologna To Cinque Terre
Join your private guide for the transfer to Cinque Terre which will take just over 2.5 hours.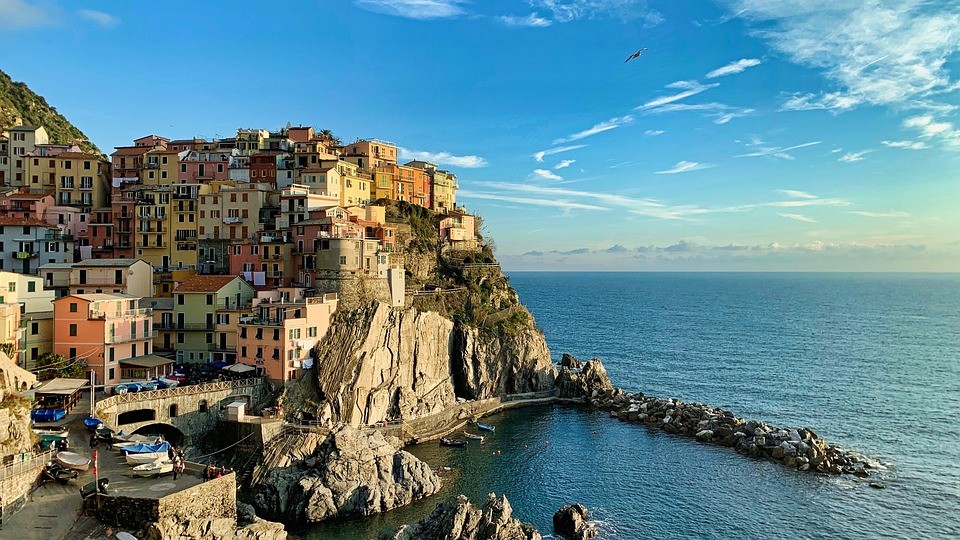 Join us on a tour of the Cinque Terre, starting with a ride on our "gozzo" boat from the Manarola marina. 
We will visit the secluded village of Corniglia, perched atop a rocky cliff, the picturesque Vernazza, and the largest of the Cinque Terre towns, Monterosso. Afterward, we will return to Riomaggiore, the first of the five villages as you travel from La Spezia. Before heading back to Manarola, we will have a short break where you can try snorkeling and explore the stunning underwater world of our clear blue seas.
10 day trip to Italy Planned a 10 day trip in Italy with Travel by Luxe. The experience did not disappoint. We had wonderful guides and terrific drivers. Initially spoke to Amy but then dealt with Marta in planning trip. Best parts of the trip included trip to Pisa and Lucca with Viola. Luxe arranged for tickets to climb the leaning tower which my son said was the highlight of the trip. In Lucca we took a leisurely bike ride on the walls of the city and had one of our best lunches at restaurant Viola took us to. Also had Viola for a tour of Florence. She was very adaptive to our family that included two teenagers and made sure to include activities that kept their attention. Also great experience with Kylie in Rome who took us on a fantastic food tour. Finally, perhaps a bit off the beaten path but did a tour of a prosciutto factory near Parma and then had lunch cooked by our guide, Stefani, that our boys really enjoyed. Would also recommend the bike tour of Appian Way with Glenn- would suggest the e-bikes but we did with regular bikes and didn't feel it was too difficult. Marta was also very responsive to our questions while we were in Italy. Our hotel in Rome (Rome Life), in Venice (Sina Centurion Palace) and in Modena (Best Western) were all terrific. Wonderful trip which I would not have been able to plan without Luxe.
Day 6: Transfer From Cinque Terre To Genoa
This transfer with your private chauffeur will take approx 1.5 hours.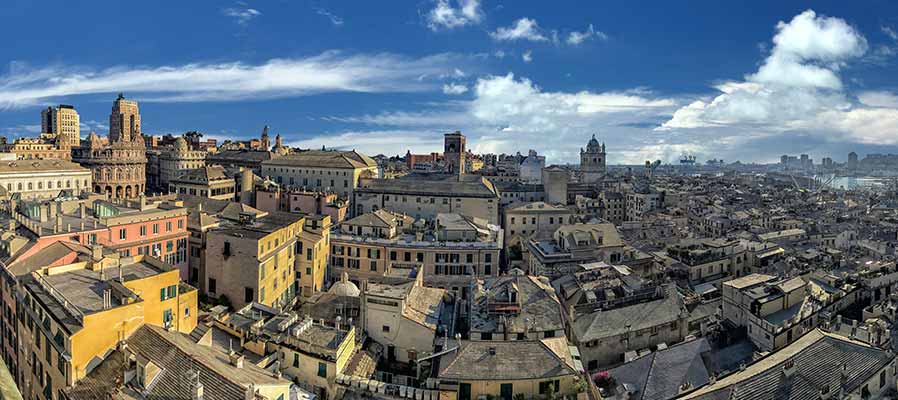 Join our Genoa street food tour to discover the local culinary culture and try some of the city's most popular dishes. 
Led by locals, you'll be taken to hidden gems known only to the residents. Indulge in fried fish, the best focaccia in town, and other savory pastries as you explore Genoa. Sample traditional pesto and other specialties, paired with local wine or artisanal beer. 
Finish off the tour with a traditional "caffè" and experience the relaxed rituals of the locals.
Day 7: Pick Up At Genoa & Transfer To Nice
Private transfer taking approx 3 hours.
Eze Village, Monaco & Monte Carlo Private Half-Day Trip From Nice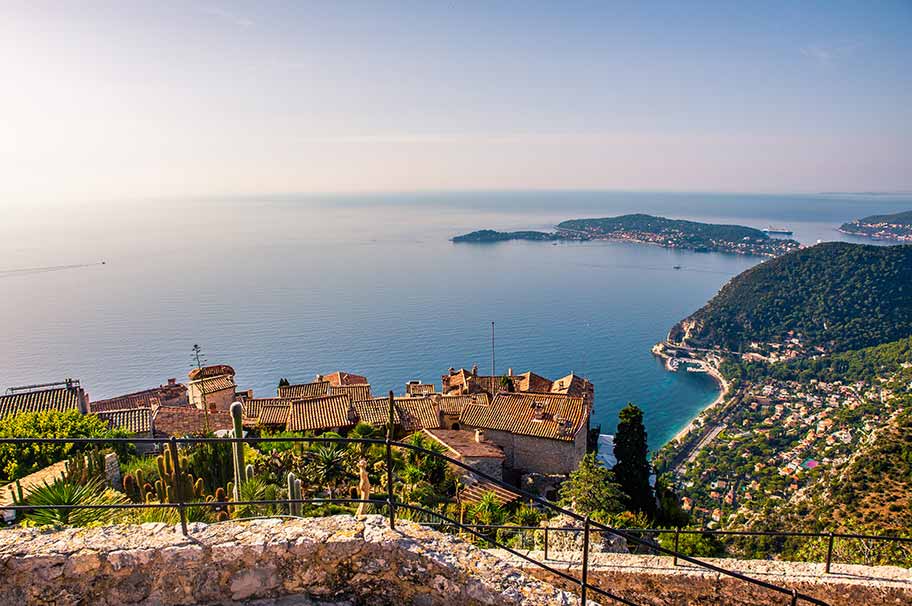 Your tour begins with pickup at your accommodation or hotel in Nice by your English-speaking guide. 
During the tour, you'll visit the medieval village of Eze, perched above the sea and known for its charming narrow streets and artisanal atmosphere. The village has attracted artists and writers throughout the centuries, including the famous philosopher Nietzsche who is said to have written "Thus Spoke Zarathustra" here. 
After visiting Eze, your tour will continue on to Monaco. Take a walk through the narrow streets of the old town and witness the changing of the guards (on the morning tour). You'll have the chance to visit the Neo-Romanesque Cathedral and the Memorial dedicated to Princess Grace and Rainier of Monaco. 
The tour will conclude in Monte Carlo, where you'll see the famous Old Monte Carlo Casino, Hotel de Paris, Café de Paris, beautiful Gardens, and luxurious boutiques. On arrival or departure, you'll have the opportunity to drive on the Formula 1 Monaco Grand Prix race track. The return trip to Nice will include the scenic coastal road.
Trip to Italy We just returned from a trip that was organized through Travel by Luxe. It was one of the best trips we ever took and it was organized brilliantly. A special thank you to Francesca, she not only helped plan the itinerary, but was available throughout the trip to assist and make any tweaks and adjustments. Overall, a great experience and highly recommend.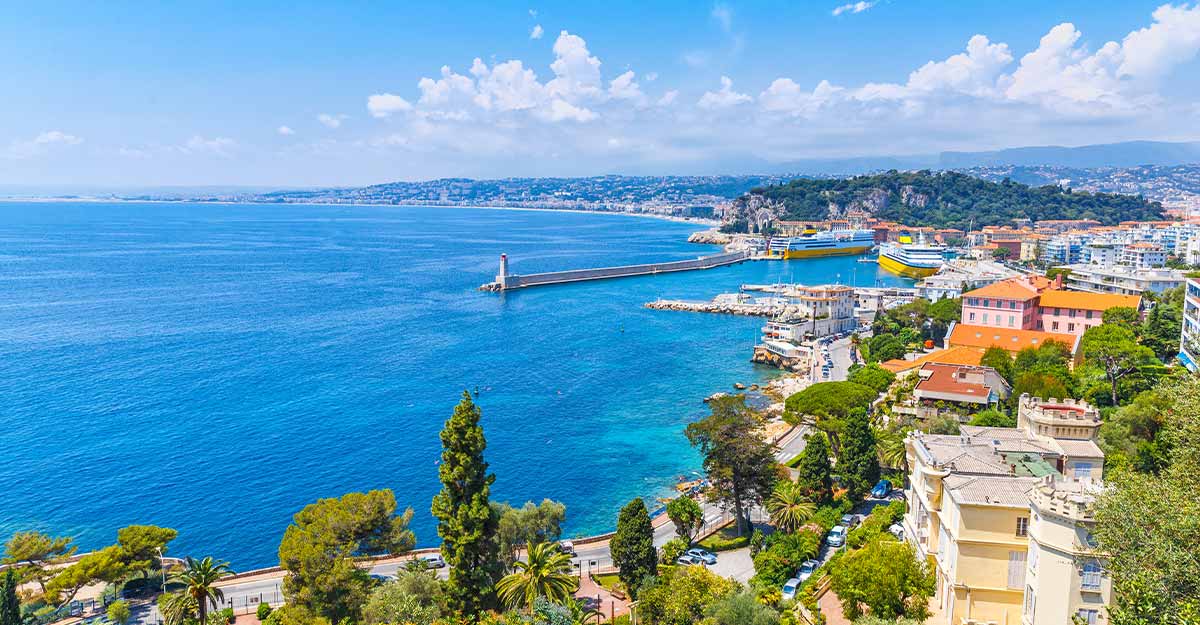 On your guided tour of Nice, your guide will take you to explore:
Promenade des Anglais – a famous waterfront boulevard in Nice, ideal for a leisurely stroll with beautiful views of the Mediterranean Sea.
Old Town (Vieille Ville) – home to charming streets and squares, colorful houses, and lively markets.
Castle Hill (Colline du Château) – a hill overlooking the city with panoramic views and a ruined castle from the 16th century.
Matisse Museum – dedicated to the works of the French artist Henri Matisse, who lived in Nice for a period of time.
Notre Dame de Nice – a basilica in the Neo-Gothic style with stunning stained-glass windows and an ornate interior.
Place Massena – the central square of Nice, featuring fountains, statues, and a vibrant atmosphere.
Le Suquet – the historic district of Nice, with narrow streets, charming houses, and the famous Tour Bellanda tower.
Join your chauffeur for the 2.5-hour journey.
Day 9: Walking Tour of Marseille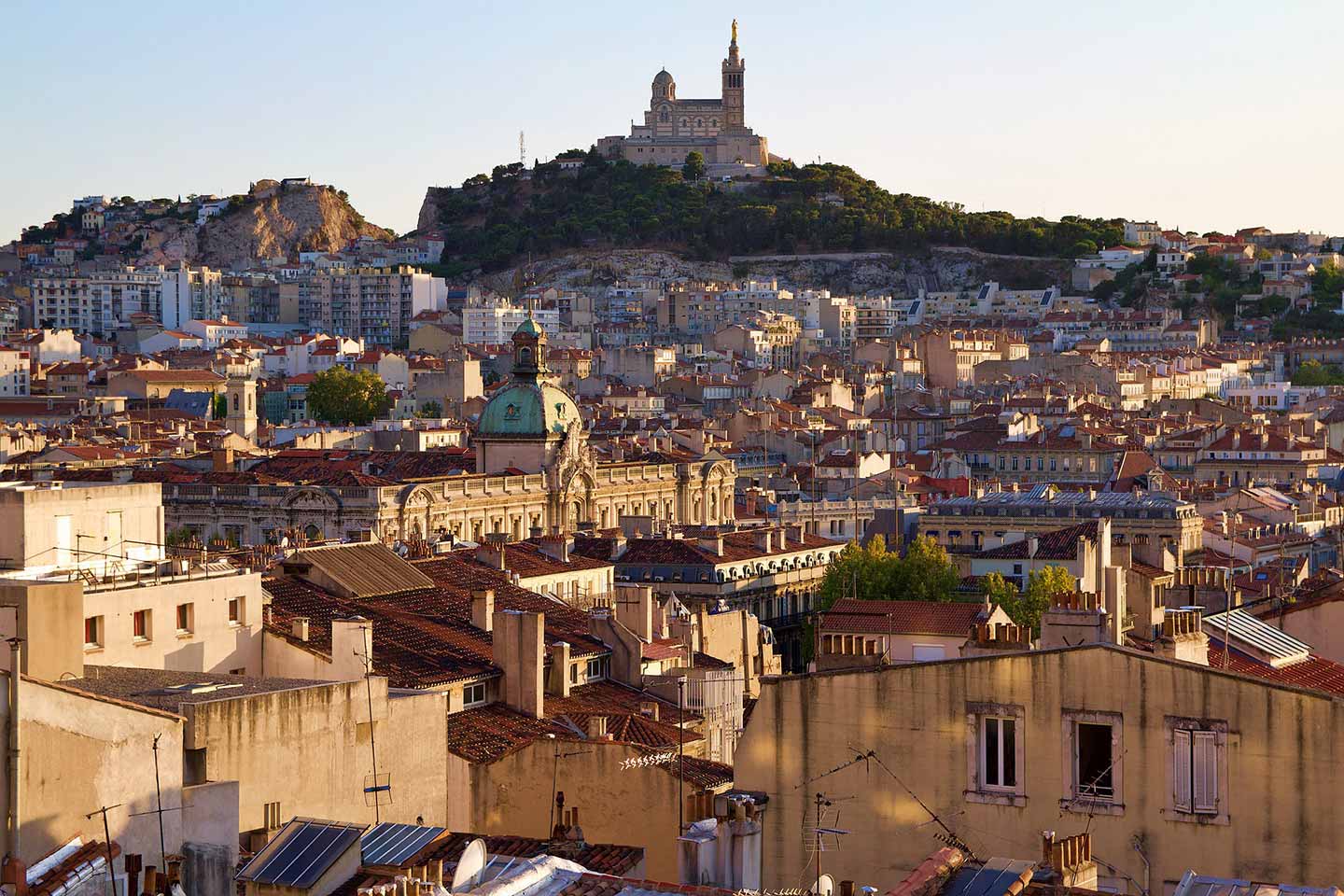 On your guided tour of Marseille, your guide will take you to explore:
Old Port of Marseille – the historic port of the city, featuring a variety of restaurants, shops, and boat tours.
Notre Dame de la Garde – a Catholic basilica located on a hill overlooking the city, with panoramic views of the surroundings.
MuCEM (Musée des Civilisations de l'Europe et de la Méditerranée) – a museum dedicated to the cultures of Europe and the Mediterranean, with a variety of exhibits and events.
Calanques – a series of rocky cliffs and inlets along the Mediterranean coast, with beautiful beaches and hiking trails.
Le Panier – the oldest neighborhood in Marseille, known for its colorful houses, street art, and bohemian atmosphere.
La Canebière – a main street in Marseille, known for its shopping and dining options, as well as its historical significance.
Château d'If – a castle located on an island off the coast of Marseille, made famous by the novel "The Count of Monte Cristo" by Alexandre Dumas.
La Major – a basilica in the Romanesque style, with a rich history and a beautiful interior.
Parc Borély – a large park with gardens, sports facilities, and a racecourse.
Plage des Catalans – a popular beach in Marseille, known for its crystal-clear waters and fine sand.
Day 10: Pick Up At Marseille & Transfer To Narbonne
Your driver will collect you in the morning to make the 3-hour journey.
Narbonne, located in the Aude department of Occitanie in southern France, is a hidden gem that offers a rich cultural experience. With a history dating back 2,500 years, Narbonne was the capital of the Narbonne region of Gaul, the residence of Visigoth kings, and the site of the Archbishops' palace. 
Highlights from your private tour of Marseille include:
Cathedral of Saint-Just-et-Saint-Pasteur – a cathedral located in the heart of the historic center of Narbonne, designated as a Historic Monument.
Archbishops' Palace – a palace located in the historic center of Narbonne, also designated as a Historic Monument.
Canal du Midi – a canal located near Narbonne, with beautiful scenery and a rich history as a UNESCO World Heritage Site.
Narbonne Plage – a beach located near Narbonne, with crystal-clear waters and fine sand.
Musée de Narbonne – a museum dedicated to the history and culture of Narbonne, with a variety of exhibits.
La Cité de Carcassonne – a fortified city located near Narbonne, with a rich history and a designated UNESCO World Heritage Site.
Château des Ducs de Narbonne – a castle located in Narbonne, with a rich history and beautiful architecture.
Abbaye de Fontfroide – a monastery located near Narbonne, with beautiful gardens and a rich history.
Place de l'Hôtel de Ville – a square in Narbonne, known for its fountain and historical buildings.
Narbonne Food Market – a market in Narbonne, known for its fresh produce, local specialties, and lively atmosphere.
End the day with the 2 hours and 40-minute journey to Barcelona.
Recommend them highly! These folks are very professional, and flexible in creating a custom tours, and handling last-minute changes. The guides were knowledgeable and friendly. Recommend them highly!
Day 11: Guided Walking Tour of The Gothic Quarter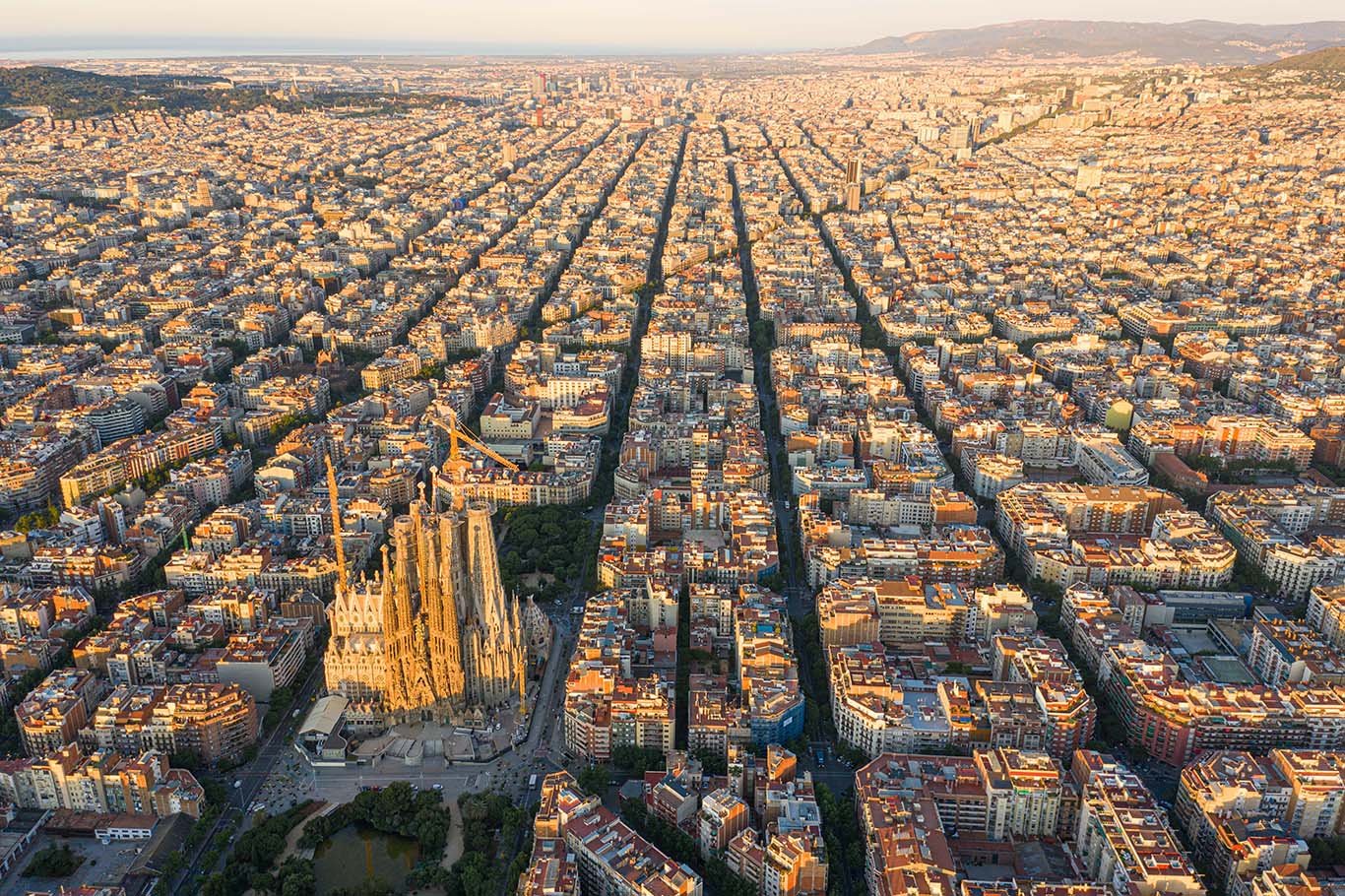 Start at the Plaça de Sant Jaume, the central square in the Gothic Quarter. This is a good starting point because it is surrounded by important landmarks, including the City Hall and the Catalan Government Palace.
Head west towards the Barcelona Cathedral, a stunning example of Gothic architecture. Take a tour of the interior, which features stained glass windows, stone carvings, and an impressive altar.
Continue walking west towards the Plaça del Rei, a historic square that was once the center of medieval Barcelona. This area is home to several important landmarks, including the Royal Palace and the Gothic Chapel, both of which are worth a visit.
From the Plaça del Rei, head north towards the Plaça de Sant Felip Neri, a small square with a beautiful church and a tranquil garden.
From the Plaça de Sant Felip Neri, head east towards the Roman walls, which date back to the 1st century AD. These ancient walls are a testament to Barcelona's rich history.
From the Roman walls, head south towards the Plaça de Sant Just, a charming square with a beautiful fountain. From here, you can explore the winding streets of the Gothic Quarter, which are filled with charming boutiques, artisanal craft stores, and quaint restaurants.
As you explore the Gothic Quarter, be sure to keep an eye out for other landmarks, such as the Church of Santa Maria del Pi, the Picasso Museum, and the Palau de la Música Catalana.
End your tour at the Mercat de la Boqueria, a bustling food market that is a must-see for foodies. Here, you can sample a wide variety of local specialties and culinary delights.
Day 12: Montserrat and Llopart Winery & Cava Tasting (Sparkling Wine)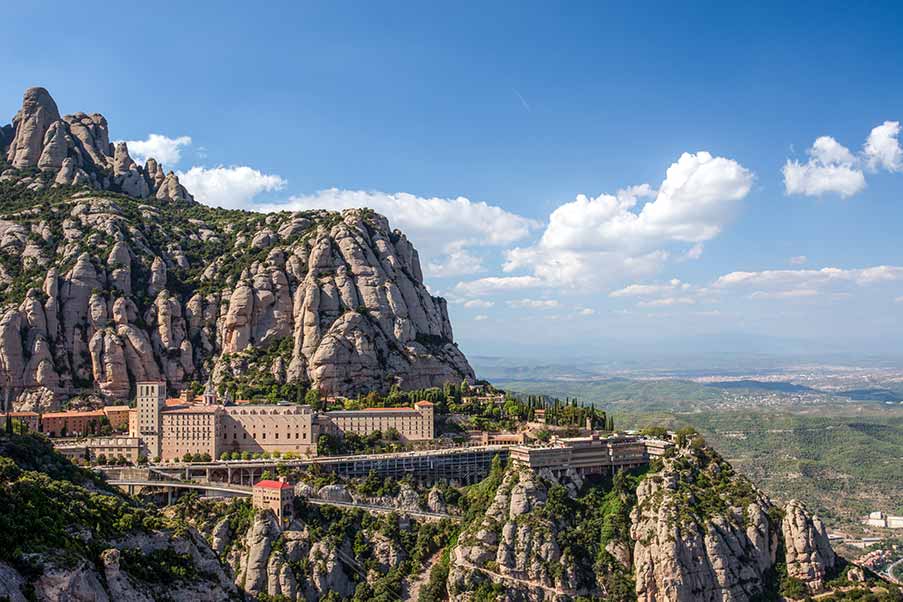 Start your tour by taking the cogwheel train from the base of the mountain to the monastery, located at the top. The train ride takes about 30 minutes and offers stunning views of the surrounding landscape.
Upon arrival at the monastery, take a guided tour of the grounds. This will allow you to learn about the history and significance of the monastery, as well as see some of the most important landmarks, including the Basilica of Montserrat and the museum.
After the guided tour, take some time to explore the monastery on your own. Be sure to visit the Black Madonna, a famous icon housed in the Basilica. You can also attend a performance by the Montserrat Boys' Choir, which sings at the monastery several times a day.
From the monastery, take a short hike to the Sant Jeroni peak, the highest point in the mountain range. The hike takes about 1-2 hours round trip and offers panoramic views of the region.
After your hike, head back down to the base of the mountain and enjoy a leisurely lunch at one of the local restaurants. Be sure to try some traditional Catalan dishes, such as pa amb tomaquet (toasted bread with tomato and garlic) or esqueixada (shredded salt cod salad).
End your time in Montserrat with a visit to the Montserrat Art Museum, which features a collection of Catalan and Spanish art from the Middle Ages to the present day.
Begin your tour by being picked up at your location by your chauffeur. Sit back and relax as you are driven to Llopart Winery, located in the beautiful Penedès region of Catalonia.
Upon arrival at the winery, meet your private guide, who will lead you on a tour of the facility. Learn about the history and tradition of cava production, as well as the modern techniques used at Llopart.
As you tour the winery, your guide will take you through the different stages of cava production, including grape harvesting, fermentation, and aging.
After the tour, enjoy a private cava tasting in the winery's tasting room. Savor a selection of cavas, ranging from young and fruity to aged and complex. Your guide will provide detailed tasting notes and explain the characteristics of each cava.
After the tasting, your chauffeur will be waiting to take you back to Barcelona.
Day 13: Gaudí Private Tour of Barcelona Including Sagrada Familia & Parc Güell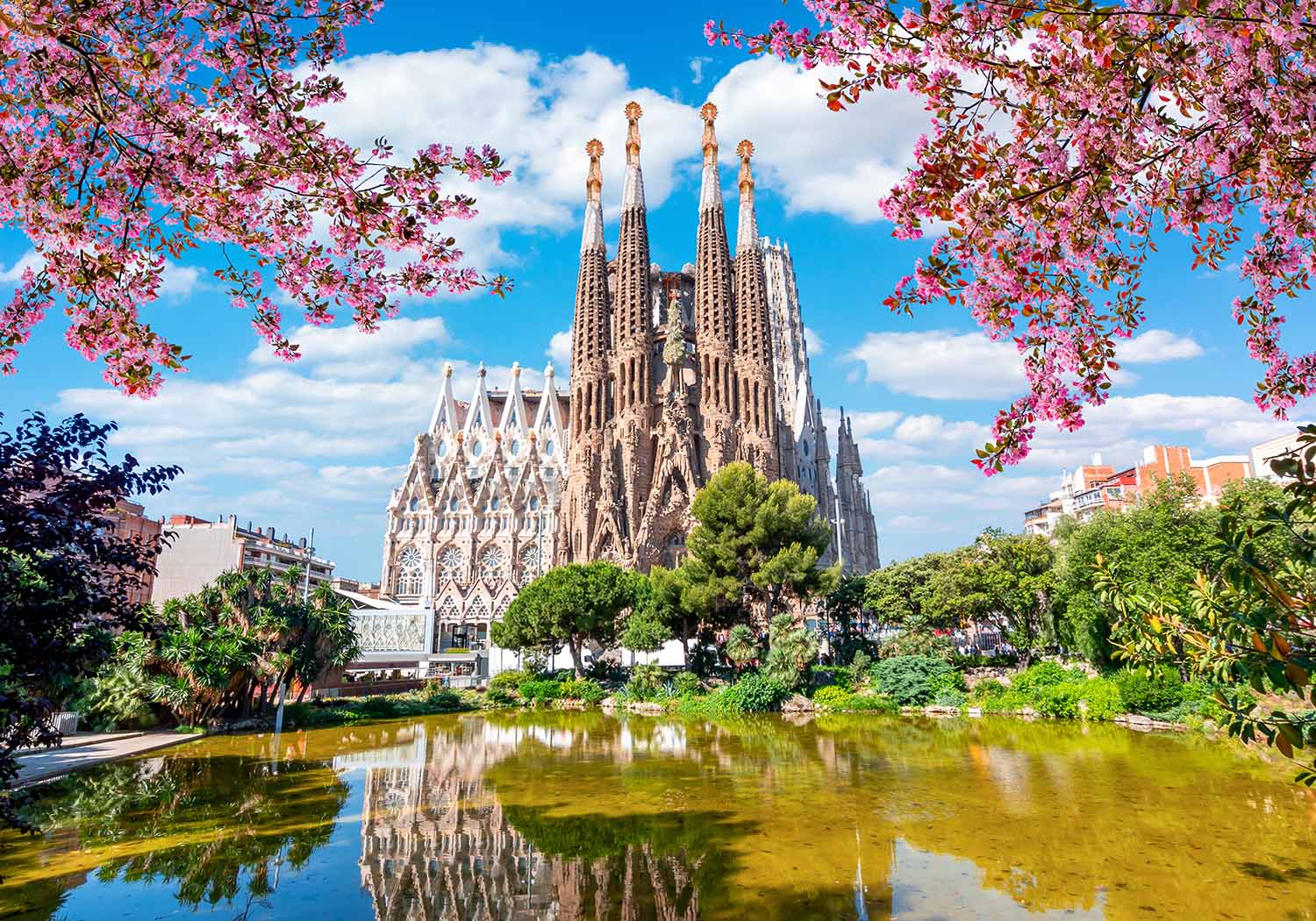 On this 4-hour tour, we will explore Modernisme, the Catalan version of Art Nouveau, and visit some of the most famous works of Antoni Gaudí, the renowned Catalan architect.
The Temple of the Sagrada Família is Gaudí's iconic, yet incomplete masterpiece. In designing the basilica, Gaudí drew upon the traditions of Gothic and Byzantine cathedrals, creating a harmonious blend of form and Christian symbolism. His architecture was highly personal and innovative, incorporating natural shapes, structures, and geometries, and emphasizing the role of light and color.
We will also visit the magical Park Güell, a testament to Gaudí's creativity and imagination. Commissioned by Catalan entrepreneur Eusebi Güell, this park is a major tourist attraction in Barcelona and was used for traditional Sardana dancing and other social events. Gaudí's design perfectly complements this recreational space.
On the tour, we will also admire the façades and exteriors of Passeig de Gràcia, including the iconic Gaudí houses, such as Casa Milà (also known as "La Pedrera") and Casa Batlló, which contribute to the distinct character of Barcelona.
We highly recommend the Tours by Luxe experience! During our week in Rome in July, Amy and her fabulous assistants Irenes P and V put together two wonderful tours for us. Our first was a tour of the Vatican Museum accompanied by our guide Jessica, the second to the Colosseum, Palatine Hill and Forum with Letizia. Both guides were knowledgeable, entertaining and fun. We all got a lot out of the tours - it's so much better than wandering around by yourselves. Discovering secret messages in famous art works or having centuries old graffiti pointed out is just thrilling. It's also fabulous bypassing the queues and having air-conditioned transfers to and from the sites. We highly recommend the Tours by Luxe experience.
Day 14: Girona & Dali Museum in Figueres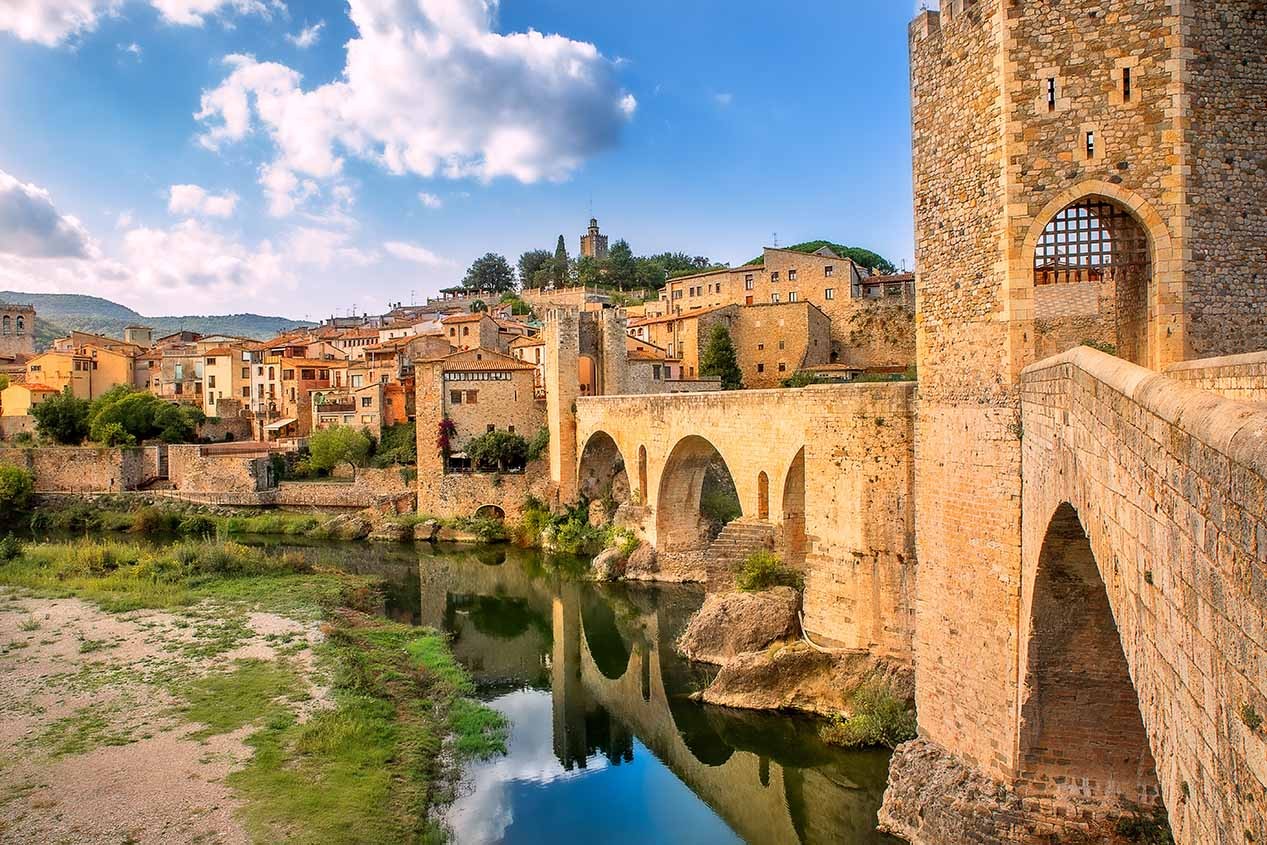 Drive Barcelona – Figueres: 1:45 h – 145 km
Drive Figueres – Girona: 40 m – 50 km
Drive Girona – Barcelona: 1.5 h – 128 km
Salvador Dalí's hometown of Figueres is home to the Teatre-Museu, a collection of his works that offers an immersive journey into the world of Dalí. Full of imagination, eccentricity, and symbolism, Dalí's world was like no other. On this tour, you will follow in his footsteps and visit some of the places that were most important to him.
Girona is a historic city located on a fortress-like hill overlooking the Onyar and Ter rivers. It has a rich history dating back to ancient Iberian and Roman times and is known for its Romanesque monasteries, Arab baths, Gothic architecture, charming squares, and the charming Jewish quarter, which retains much of its Kabbalistic mystery from the Middle Ages. The city's 15th-century cathedral, with the widest unsupported Gothic arch in the world, is a major landmark. Girona is also known as the "city of four rivers" or "Little Florence" and is a fascinating place to explore with its labyrinthine cobbled streets and medieval atmosphere.
Day 15: Private Show-Cooking in Barcelona
Catalonia is known for its rich culinary traditions, featuring smoky spices, earthy stews, and fresh fish and vegetables. As a culinary destination, Barcelona boasts top chefs and world-class produce markets. In this culinary tour, you will have the opportunity to learn about the art of creating excellent regional dishes using great ingredients.
The tour begins with a visit to a local market, where chefs and locals have been carefully selecting produce for many years. You will then head to the kitchen, where a chef will guide you in preparing a delicious menu of local dishes. This hands-on cooking workshop is a fun way to discover the best of Catalan and Spanish cuisine and enjoy the meal that you have created.
The tour includes a market visit, a private cooking workshop, all ingredients and materials, a lunch with wine, and the guidance of knowledgeable and friendly experts.
Custom tour: We accepted an invitation to join friends on a private yacht for 5 days from Sicily to Naples. We wanted to spend a total of 3 weeks in Europe including Croatia. I reached out to several companies and Travel by Luxe got back immediately and were really great at arranging an itinerary around our dates and locations. They set us up with really nice hotels, private drivers and guides, all of which were excellent. They were very responsive during the trip as well and it was nice to know we had someone to call if there was a problem. Highest recommendation!
Day 16: Half-Day Visit To Museu Picasso & Fundació Miró In Barcelona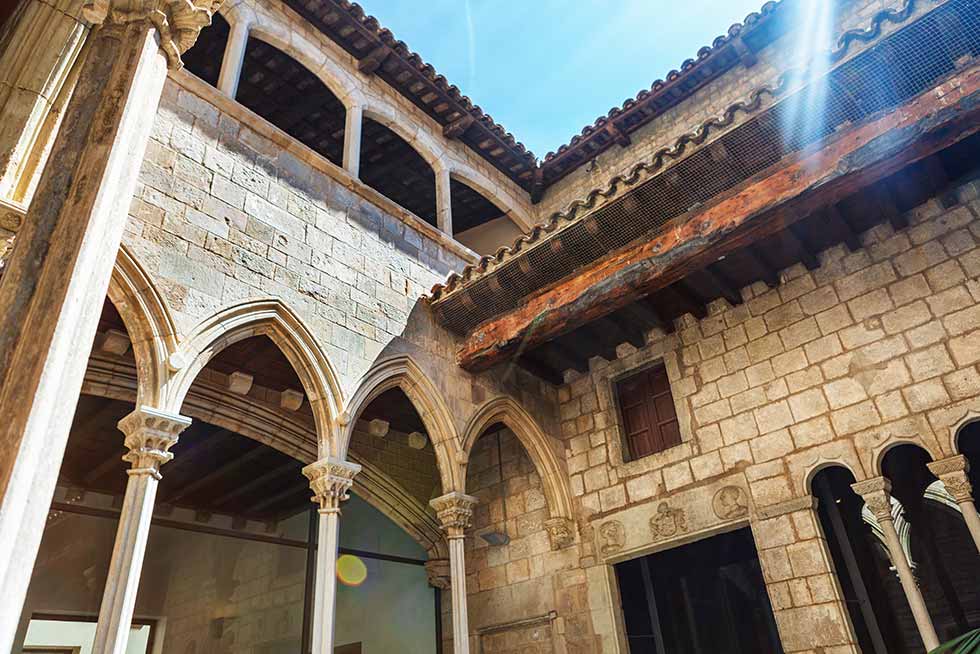 Pablo Picasso and Joan Miró were two renowned Spanish artists who met in Barcelona during the height of the avant-garde era. 
The Museo Picasso in Barcelona, which opened in 1963, contains a collection of works from the formative years of Picasso's career, including pieces from his Blue Period and the series Las Meninas. 
The Miró Foundation, founded by Catalan architect Josep Lluís Sert and opened in 1975, features paintings, sculptures, drawings, and ceramic and textile works by Miró, as well as contemporary art. 
The tour will include private guided visits to both museums, as well as tickets and private transportation. The tour will conclude with a visit to the Street Art Center Nou Bostik to see murals.
Contact Us About A Custom Tour Across France, Italy, & Spain
Our Venice to Barcelona tour itinerary offers a unique opportunity to explore three of Europe's most stunning and culturally rich countries. 
From the winding canals and stunning architecture of Venice to the vibrant art and cultural scene of Barcelona, this tour has something for everyone. 
If you're interested in customizing this tour or planning a trip to other amazing destinations across Europe, don't hesitate to get in touch with Travel by Luxe. Our team of experienced travel professionals will work with you to create a personalized and unforgettable travel experience.
Rated 5-Star on Google & TripAdvisor
Use this company! An excellent experience! As a seasoned traveler and very detailed oriented customer, working with both Irene's was a joy and in the end produced a wonderful experience. Their personal touch on every detail and their communication was extraordinary.
Recommend them highly! These folks are very professional, and flexible in creating a custom tours, and handling last-minute changes. The guides were knowledgeable and friendly. Recommend them highly!
A Flawless Trip! Travel by Luxe assisted us in planning an excellent trip to Genoa and the Italian Riviera including Cinque Terre. The drivers they provided were courteous, efficient, safe and their vehicles were immaculate and comfortable.
Hands down the best travel company! Every detail was taken care of! All questions were answered. Every guide was knowledgeable, flexible, and kind! In a situation when travel can be stressful, every individual was fantastic.
A Great Experience! We just returned from a trip that was organized through Travel by Luxe. It was one of the best trips we ever took and it was organized brilliantly. A special thank you to Francesca, a great experience and highly recommend.
Amazing Italy Awesome trip! Graziano arranged everything perfectly and was very patient with our planning process and changes. Private tours and transfer worth the extra $$$. Will use again.
Qualified Guides.
Certified Excellence.
Our Popular Tour Itineraries
Join us on a mesmerizing 21-day driver-guided journey through Spain and Portugal's vibrant cities, charming villages, and breathtaking landscapes.
Most popular tour destinations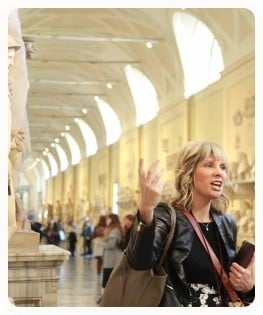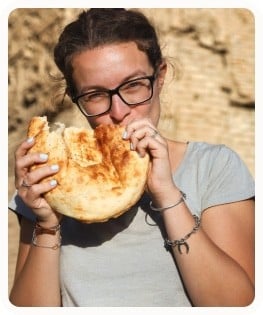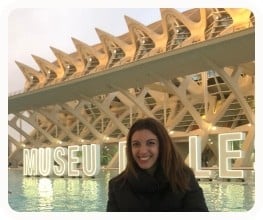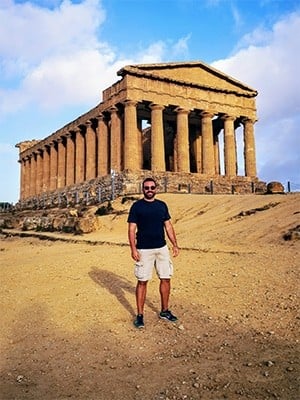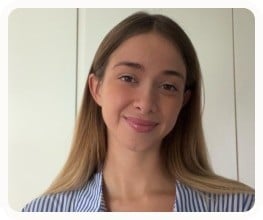 Local Italian Tour Planners
At Italy by Luxe, our team of specialist tour planners use their intimate knowledge of local specialties, festivals, and hidden gems to customize your itinerary with exclusive events or off-the-beaten-track experiences that other providers just cannot match, alongside ensuring you enjoy Italy's most famous and iconic monuments and attractions of course!
We love sharing our passion for Italy with our guests and can't wait to customize any of our Italian day tours for you to ensure you enjoy an absolutely perfect vacation in Italy. Contact us using the form below and we can get started designing your complimentary itinerary today.