14-Day Iceland Tour Itinerary
How To Spend 14 Days Touring Iceland
Welcome to our 14-day guided tour of Iceland Itinerary! Discover mesmerizing waterfalls, dramatic volcanic landscapes, sprawling glaciers, and black sand beaches as we traverse the country's diverse regions.
Whether you are a first-time visitor or a returning traveler, this 14-day guided tour promises to leave you with unforgettable memories and a deeper appreciation for the wonders of Iceland.
Let us guide you through this extraordinary adventure as we explore the magic and mystique of this captivating Nordic island.
Destinations on our 2-week Itinerary
Our expert guides, well-versed in Icelandic history, culture, and nature, will ensure that you have an informative, engaging, and enjoyable experience throughout your journey.
Day 1: Arrival in Reykjavik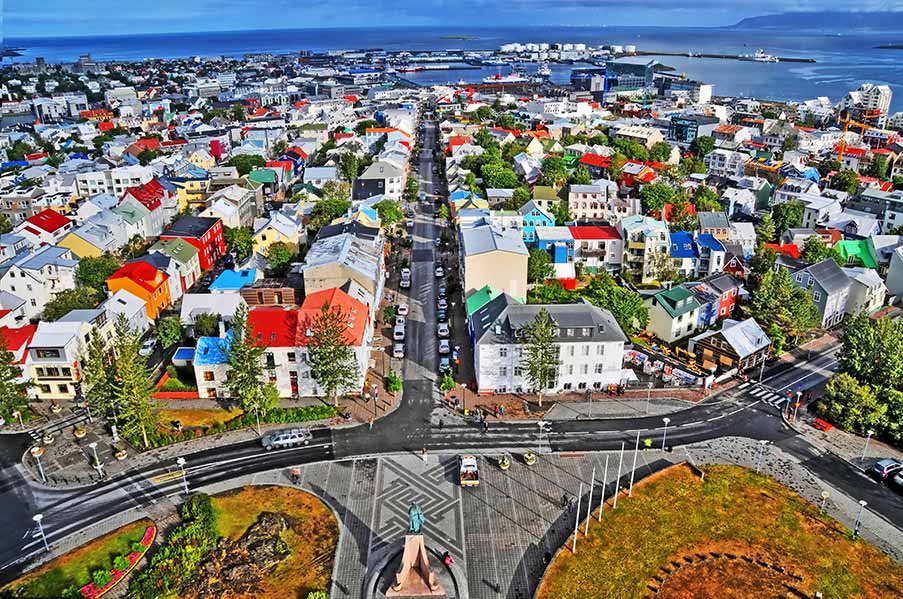 Welcome to Iceland! Your 14-day guided tour begins with your arrival at Keflavik International Airport.
Upon landing, our driver-guide will greet you and provide a comfortable transfer to your hotel in Reykjavik, the vibrant capital city of Iceland.
Once you've settled into your accommodation, you'll have the rest of the day to explore the city at your leisure. Reykjavik is a charming blend of modern design and historical architecture, offering a range of attractions to suit all interests.
Take a leisurely stroll through the city center, where you can visit the iconic Hallgrimskirkja Church, which boasts stunning panoramic views of the city from its observation deck.
Culture enthusiasts will appreciate Reykjavik's diverse array of museums, such as the National Museum of Iceland, the Reykjavik Art Museum, and the Saga Museum, which delves into the country's Viking history.
For a taste of Icelandic cuisine, be sure to stop by the Old Harbor area, where you'll find a selection of local restaurants and cafés serving traditional dishes and fresh seafood.
If you're in the mood for some relaxation, consider a visit to one of Reykjavik's geothermal pools, such as Laugardalslaug or Vesturbæjarlaug. These public pools are a beloved part of Icelandic culture, providing a warm and soothing respite from the cool Nordic air.
As the day comes to an end, immerse yourself in Reykjavik's lively nightlife scene, which includes a variety of bars, clubs, and live music venues. Finally, return to your hotel for a restful overnight stay as you prepare for the exciting journey ahead in the Land of Fire and Ice.
On the second day of your 14-day guided tour, prepare to embark on a journey through Iceland's famed Golden Circle, a route that showcases some of the country's most stunning natural wonders.
Thingvellir National Park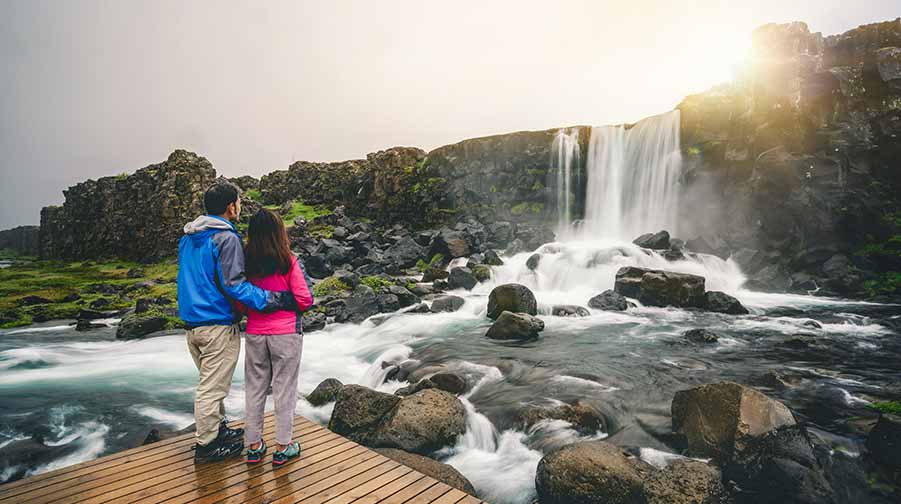 At Thingvellir, you'll witness the dramatic landscape where the North American and Eurasian tectonic plates meet, creating a rift valley filled with geological marvels.
This UNESCO World Heritage Site is also the birthplace of Iceland's first parliament, the Althing, established in 930 AD. Take your time exploring the park's trails, soaking in the history and the breathtaking views.
Geysir Geothermal Area & Gullfoss Waterfall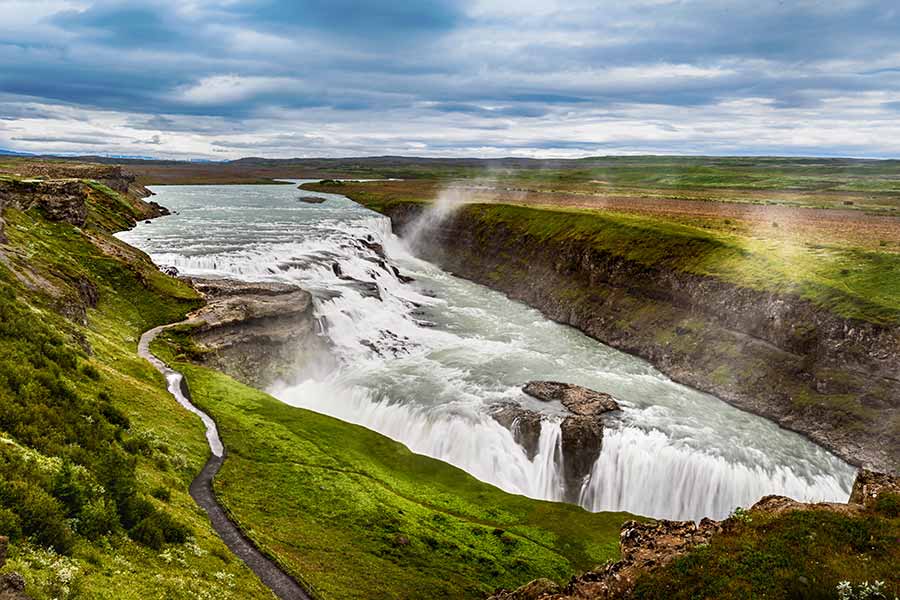 Next, you'll visit the Geysir Geothermal Area, home to the Great Geysir and Strokkur, an active geyser that erupts every 5-10 minutes, shooting hot water up to 30 meters into the air. Marvel at the bubbling mud pots and steaming fumaroles that make this geothermal wonderland a captivating and unforgettable destination.
Your final stop of the day is the majestic Gullfoss Waterfall, one of Iceland's most iconic and beloved natural attractions. Gullfoss, or "Golden Falls," plummets into a deep canyon in two stages, creating a powerful and awe-inspiring display of nature's beauty. Be sure to have your camera ready to capture this incredible sight.
After an action-packed day of exploring the Golden Circle, your driver-guide will return you to your hotel in Reykjavik. Take the evening to unwind and reflect on the day's adventures, perhaps sharing stories and photos with fellow travelers over dinner. Enjoy another restful night's sleep in Reykjavik as you gear up for the next leg of your Icelandic journey.
Day 3: South Coast Adventure
Get ready to explore the enchanting South Coast of Iceland! After breakfast, your driver-guide will pick you up from your Reykjavik hotel and head south along the scenic coastline.
Seljalandsfoss & Skogafoss Waterfalls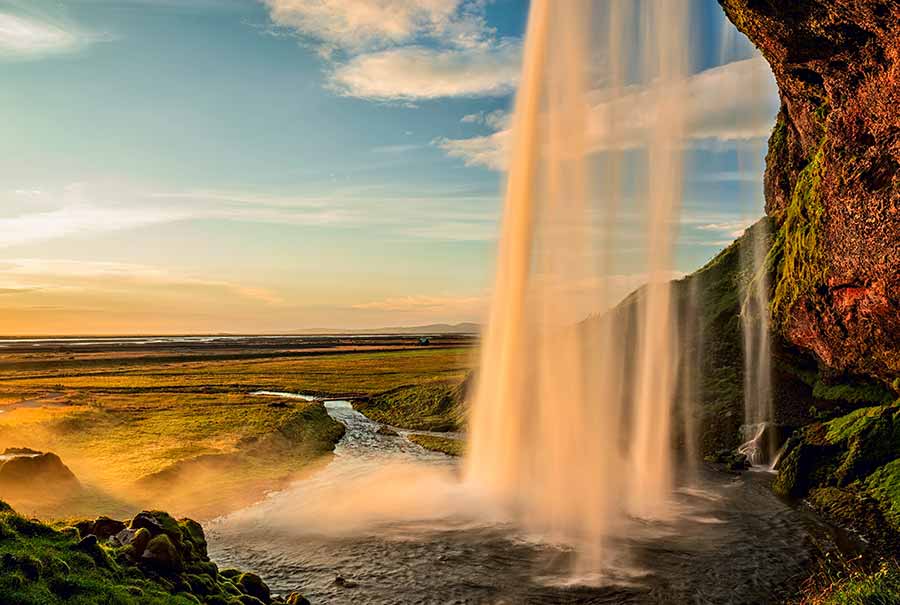 Your first stop is the striking Seljalandsfoss Waterfall, a 60-meter cascade that plunges over a former sea cliff. Unique for its accessibility, you'll have the opportunity to walk behind the waterfall, where you'll be stunned by the mesmerizing and unique perspective. Be sure to wear waterproof clothing and shoes for this unforgettable experience!
Next up is Skogafoss, another of Iceland's most famous waterfalls, boasting a 60-meter drop and a width of 25 meters. You can choose to climb the steps for a panoramic view of the surrounding coastline or simply admire the powerful cascade from its base.
Reynisfjara Black Sand Beach & Vik Village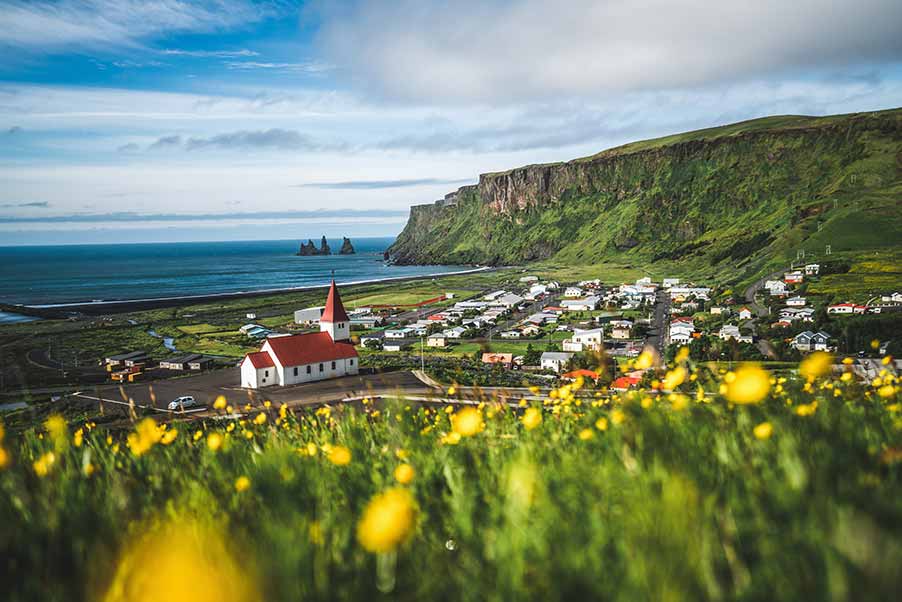 Continuing along the South Coast, you'll arrive at the iconic Reynisfjara Black Sand Beach, known for its dramatic basalt sea stacks called Reynisdrangar, which rise majestically from the ocean. The beach's stark black sands, powerful waves, and unique geological formations make it a popular destination for visitors and photographers alike.
Lastly, you'll visit the charming village of Vík í Mýrdal, the southernmost point of Iceland. This picturesque coastal town provides stunning views of the surrounding area, including the striking Reynisfjara Beach and the Mýrdalsjökull Glacier.
After a day of exploration and discovery, you'll settle into your hotel in Vík for a well-deserved rest, ready for the next day's adventures.
My husband and I took tours with Doug, one to the Cliffs of Dover and Leeds Castle and another to Stonehenge and Bath. Doug was great driver and tour guide, very knowledgeable about our destinations, he had anything you needed in his car including internet service. I would use this company again for future European tours.
Day 4: Vatnajokull National Park and Jokulsarlon Glacier Lagoon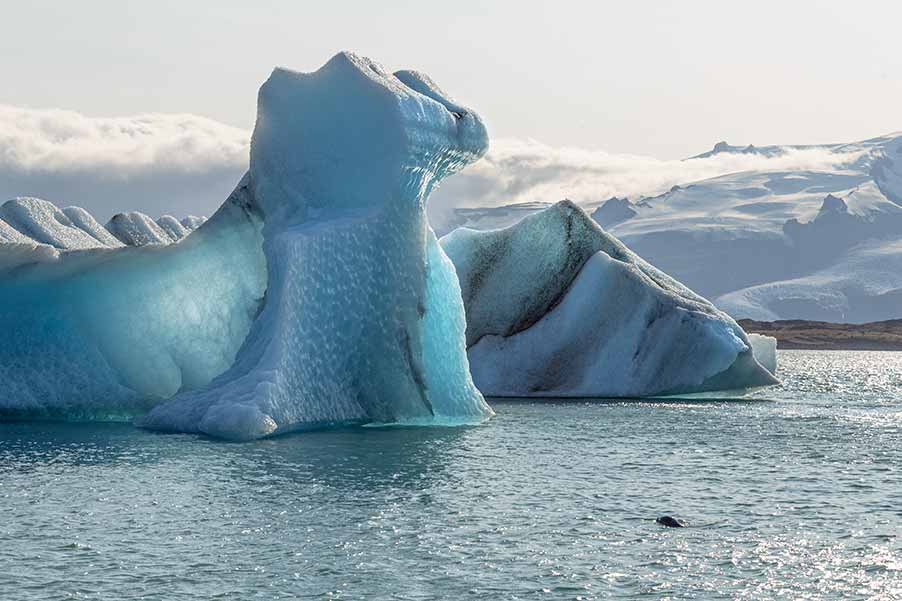 Your first destination today is the enchanting Fjaðrárgljúfur Canyon, a 2-kilometer-long and 100-meter-deep geological wonder. Carved by the Fjaðrá River over millennia, the canyon features steep, mossy cliffs and dramatic rock formations. Explore the area on foot and marvel at the striking beauty of this hidden gem.
Journey to Skaftafell, a pristine wilderness area within Vatnajokull National Park.
Home to diverse landscapes ranging from glaciers and ice caves to lush birch forests and waterfalls, Skaftafell offers a plethora of outdoor activities and stunning vistas. Enjoy a hike to the Svartifoss Waterfall, framed by striking basalt columns, or explore the park's many trails at your leisure.
As the day continues, you'll arrive at the breathtaking Jokulsarlon Glacier Lagoon, a vast expanse of water dotted with icebergs that have calved from the nearby Breiðamerkurjökull Glacier. Embark on an optional boat tour to get up close to these icy giants and witness seals basking on the ice.
Before heading to your overnight accommodation in Höfn, make a stop at Diamond Beach, a stretch of black sand adorned with glistening icebergs that have washed ashore from the lagoon. The contrast between the sparkling ice and the dark sand creates a surreal and unforgettable sight.
After an exhilarating day immersed in Iceland's stunning landscapes, relax and recharge in your Höfn hotel, ready to embark on another day of adventure.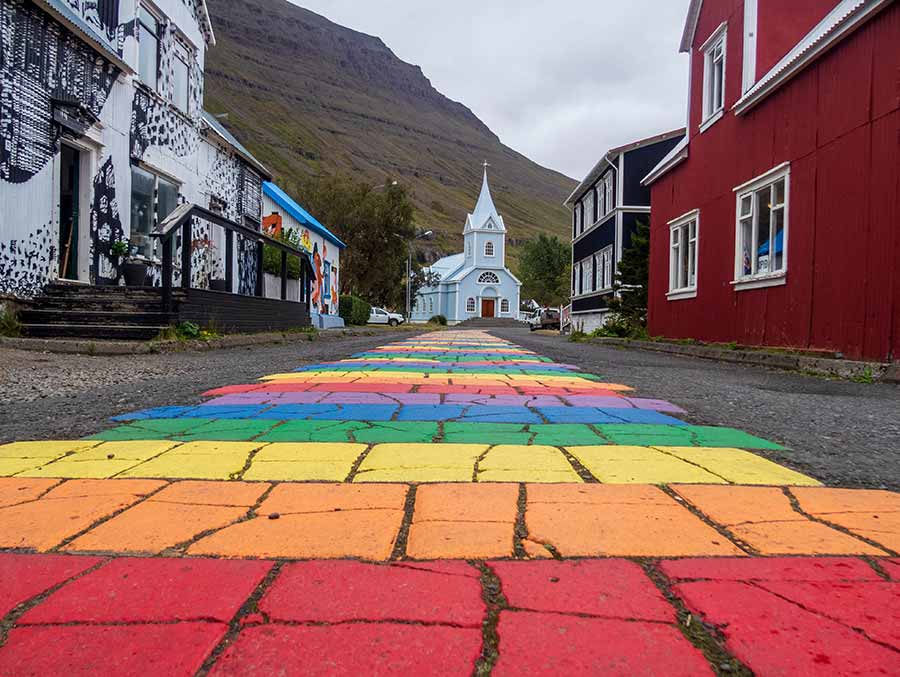 After breakfast, your driver-guide will pick you up from your hotel in Höfn and begin your scenic journey along the eastern coastline, a region characterized by its dramatic fjords, picturesque fishing villages, and rugged landscapes.
As you travel through the East Fjords, you'll be treated to a breathtaking panorama of towering mountains, deep blue waters, and verdant valleys. Along the way, you'll have ample opportunities to stop and take photos of the spectacular scenery, as well as observe the region's diverse wildlife, including reindeer and a variety of seabirds.
During your journey, you can choose to visit either Seydisfjordur or Djúpivogur, two of the most charming villages in the East Fjords. Seydisfjordur, nestled at the end of a long, narrow fjord, is known for its colorful wooden houses and thriving arts scene. Take a stroll through the town, visit its galleries and shops, and learn about its rich maritime history.
Alternatively, explore Djúpivogur, a small fishing village with a picturesque harbor and a fascinating history. Discover its unique outdoor sculpture, the Eggs of Merry Bay, which features 34 large granite eggs, each representing a different local bird species. You may also visit nearby attractions such as the beautiful Teigarhorn Nature Reserve or the historic Papey Island.
As the day ends, your driver-guide will take you to your overnight accommodation in Egilsstaðir, the largest town in the East Fjords. Enjoy a restful night's sleep, ready for the next leg of your Icelandic adventure.
Day 6: Lake Myvatn and Húsavík

Join your driver in the morning as you set off towards the powerful Dettifoss Waterfall, regarded as the most massive waterfall in Europe in terms of volume. Witness the raw power of nature as the thundering cascade tumbles 44 meters into the Jokulsargljufur Canyon, creating a mesmerizing display of mist and rainbows.
Venture to the Namaskard Geothermal Area, a barren landscape filled with colorful, bubbling mud pots, steaming fumaroles, and sulfur-streaked slopes. This otherworldly terrain showcases the incredible geothermal activity beneath Iceland's surface and offers an unforgettable sensory experience.
Continue to the Dimmuborgir Lava Fields, an expansive area of dramatic lava formations and volcanic caves. Known as the "Dark Castles," these twisted and contorted shapes were created by the rapid cooling of lava around 2,300 years ago. Explore the walking trails that weave through this unique landscape, and marvel at the stark contrast between the black lava and the lush vegetation that thrives in the region.
As the day draws to a close, your driver-guide will take you to your overnight accommodation in either Húsavík, known as the "Whale Watching Capital of Iceland," or the picturesque Mývatn area.
Amazing Travel Agency! Marta helped us plan our whole trip and it was absolutely amazing! We did private walking tours, private winery tours, and everything was great! Marta made the itinerary with our interests in mind and was extremely helpful! The tour guides (Viola and Jessica to name two of the many) were outstanding! Marta also helped plan the perfect engagement! We highly recommend this company and will be using them again!
Day 7: Whale Watching and Akureyri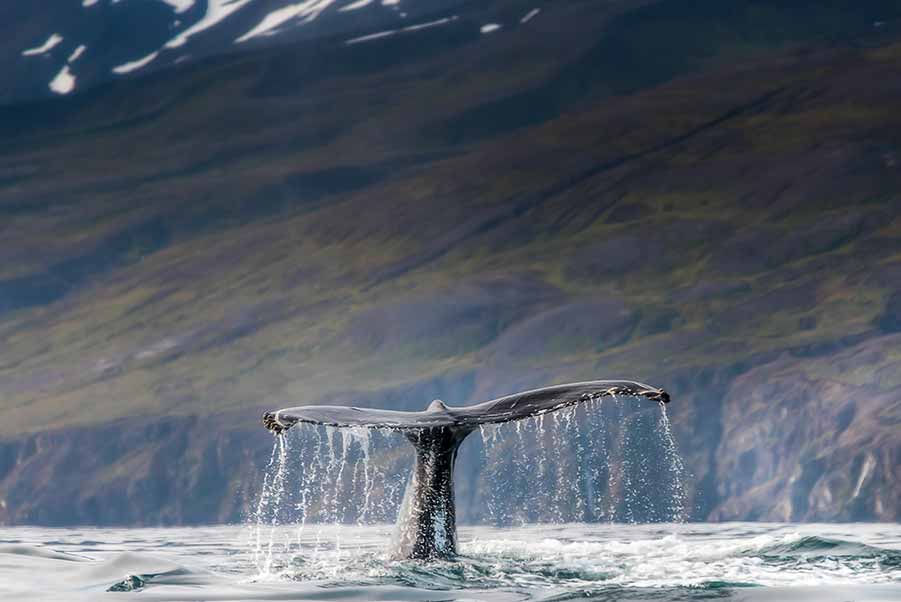 At the halfway point of our 14-day itinerary, prepare for an exciting day of whale watching and exploring the charming town of Akureyri.
After breakfast, your driver-guide will accompany you to the Húsavík harbor, where you'll embark on a thrilling whale-watching tour. Húsavík, often referred to as the "Whale Watching Capital of Iceland," boasts an impressive variety of marine life, including humpback whales, minke whales, and white-beaked dolphins, among others.
Climb aboard a comfortable vessel and set out to the open waters, where you'll have the opportunity to witness these magnificent creatures up close in their natural habitat. Remember your camera, as you'll want to capture the incredible sights of these gentle giants breaching the water's surface and the playful antics of the resident dolphins.
Following your unforgettable whale-watching adventure, your driver-guide will take you to Akureyri, the capital of the North. Known for its picturesque harbor, vibrant arts scene, and lively atmosphere, Akureyri offers a range of attractions to suit all interests. Explore the town's charming streets, visit the Akureyri Art Museum or the Akureyri Botanical Gardens, and enjoy a meal at one of the many local restaurants offering delicious Icelandic cuisine.
Your driver-guide will escort you to your overnight accommodation in Akureyri. Enjoy a restful night's sleep in this delightful northern town as you prepare for the next leg of your Icelandic journey.
Day 8: Trollaskagi Peninsula
Get ready for highlights from the majestic Trollaskagi Peninsula, renowned for its rugged mountains, deep fjords, and picturesque coastal villages.
As you wind through the breathtaking terrain, you'll be treated to stunning views of the surrounding mountains and coastline. Be sure to have your camera ready to capture the beauty of this remote and captivating region!
Your first stop is Siglufjörður, a charming fishing village nestled between towering mountains and the sparkling sea. Once the center of Iceland's herring industry, Siglufjörður now offers visitors a glimpse into its rich history through the award-winning Herring Era Museum. Enjoy a walk through the village, admiring the colorful houses and soaking in the tranquil atmosphere.
Today's activities will also see you visit the idyllic village of Hofsós, situated on the shores of Skagafjörður. This small, picturesque settlement is home to the Icelandic Emigration Center, which tells the story of Icelandic settlers who journeyed to North America in the late 19th and early 20th centuries. Don't miss the opportunity to relax at the Hofsós swimming pool, a geothermally heated infinity pool with incredible views over the fjord.
After a day of exploring the enchanting Trollaskagi Peninsula, your driver-guide will take you back to your hotel in Akureyri. Spend another night in this lively northern town, reflecting on the day's adventures and recharging for the next exciting day of your Icelandic journey.
Day 9: West Iceland & Godafoss Waterfall
Welcome to West Iceland, a region known for its diverse landscapes, ranging from lush valleys and lava fields to thundering waterfalls and steaming hot springs. After breakfast, your driver-guide will pick you up from your hotel in Akureyri and begin your adventure to West Iceland.
Your first stop of the day is the magnificent Godafoss Waterfall, also known as the "Waterfall of the Gods." This impressive 12-meter-high cascade is steeped in history, as it was here that chieftain Þorgeir Ljósvetningagoði symbolically cast aside the old Norse gods in favor of Christianity in the year 1000.
Continuing your journey, you'll visit Deildartunguhver Hot Spring, Europe's most powerful hot spring. Boasting a water output of 180 liters per second at a scalding temperature of 97°C, Deildartunguhver is a prime example of Iceland's incredible geothermal energy. Be sure to take in the striking sight of steam billowing from the ground, but remember to keep a safe distance!
After the Hot Springs, you'll be enchanted by the Hraunfossar and Barnafoss Waterfalls, two stunning yet distinctively different cascades. Hraunfossar is a series of gentle falls that seep through a lava field, creating a serene and picturesque scene. In contrast, Barnafoss is a powerful and turbulent waterfall, carving its way through a narrow gorge.
After a day filled with awe-inspiring natural wonders, your driver-guide will escort you to your overnight accommodation in Borgarnes.
We just returned from a trip that was organized through Travel by Luxe. It was one of the best trips we ever took and it was organized brilliantly. A special thank you to Francesca, she not only helped plan the itinerary, but was available throughout the trip to assist and make any tweaks and adjustments. Overall, a great experience and highly recommend.
Day 10: Snaefellsnes Peninsula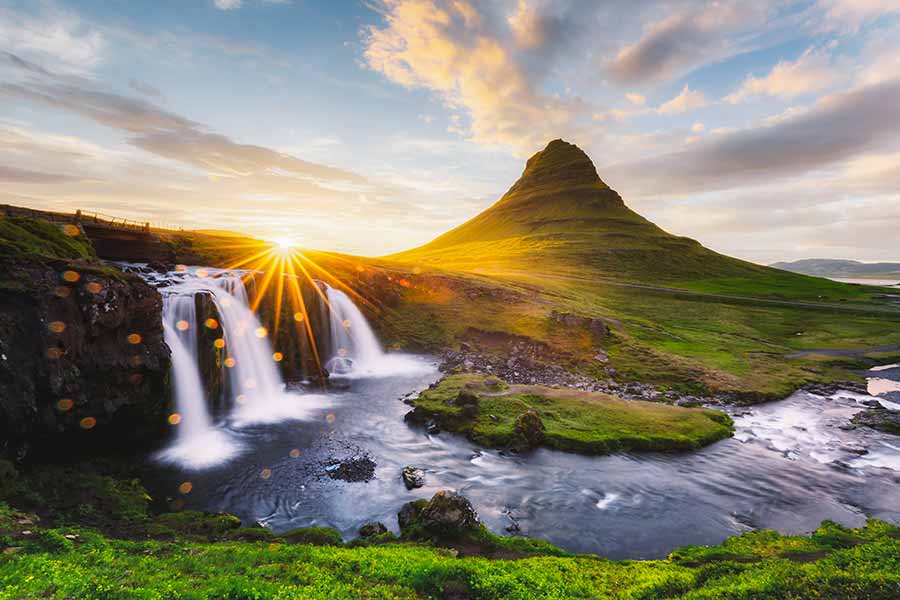 Often referred to as "Iceland in Miniature" due to its diverse and concentrated array of natural wonders, the Snaefellsnes makes for a majestic guided tour experience.
Your first destination is the iconic Kirkjufell Mountain, a 463-meter-high, arrowhead-shaped peak that has become one of the most photographed spots in Iceland. Standing proudly on the coastline near the charming town of Grundarfjörður, Kirkjufell is an unmissable sight, especially when framed by the nearby Kirkjufellsfoss waterfall.
Next up, we will visit Djúpalónssandur Beach, a unique black pebble beach surrounded by bizarre lava formations and remnants of a shipwreck from 1948.
Continuing your journey, you'll visit the spectacular Hellnar and Arnarstapi Cliffs, where you'll witness the power of the Atlantic Ocean as it crashes against the rugged coastline. Then, enjoy a walk along the coastal path connecting the two villages, taking in the breathtaking views of the dramatic cliffs, the abundant birdlife, and the stunning Snæfellsjökull Glacier in the distance.
Overnight in Stykkishólmur.
Day 11: Snaefellsnes Peninsula and Borgarfjordur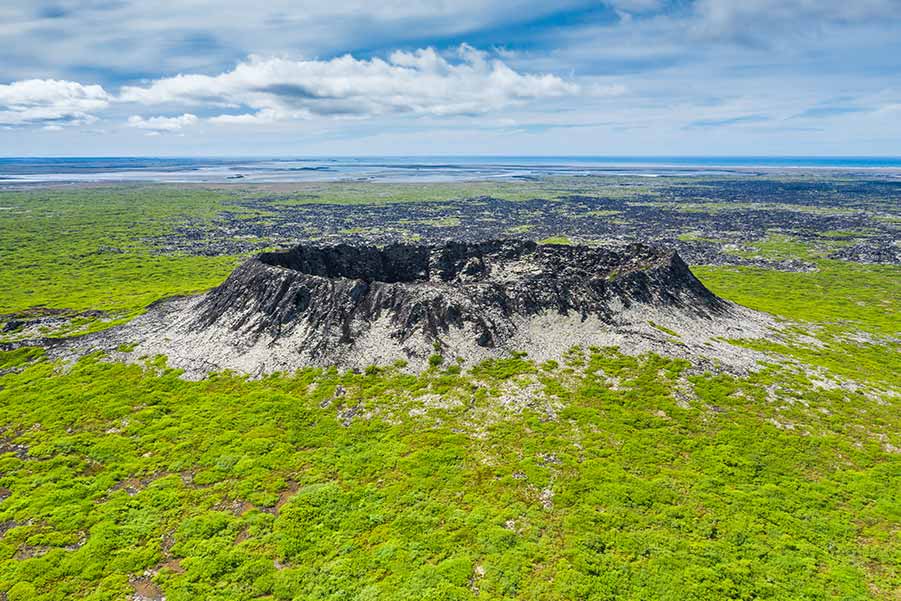 Today we continue exploring the captivating Snaefellsnes Peninsula before venturing into the historic Borgarfjordur region.
Your first stop is the impressive Eldborg Crater, a well-preserved volcanic crater that last erupted over 5,000 years ago. Hike to the top of this 60-meter-high formation for stunning panoramic views of the surrounding lava fields and the Snæfellsnes Peninsula.
Next, marvel at the Gerðuberg Cliffs, a striking natural feature of towering basalt columns that seem to rise from the Earth. These geometric formations are a testament to the incredible geological forces that have shaped Iceland's unique landscape.
Your journey then takes you to Reykholt, a historical site that was once home to Snorri Sturluson, a 13th-century Icelandic poet, historian, and politician. Next, visit Snorralaug, a small geothermal pool that Snorri is said to have used for bathing, and learn about the cultural and historical significance of the area at the Snorrastofa research center.
As the day ends, your driver-guide will escort you back to Reykjavik.
Day 12: Reykjanes Peninsula and Blue Lagoon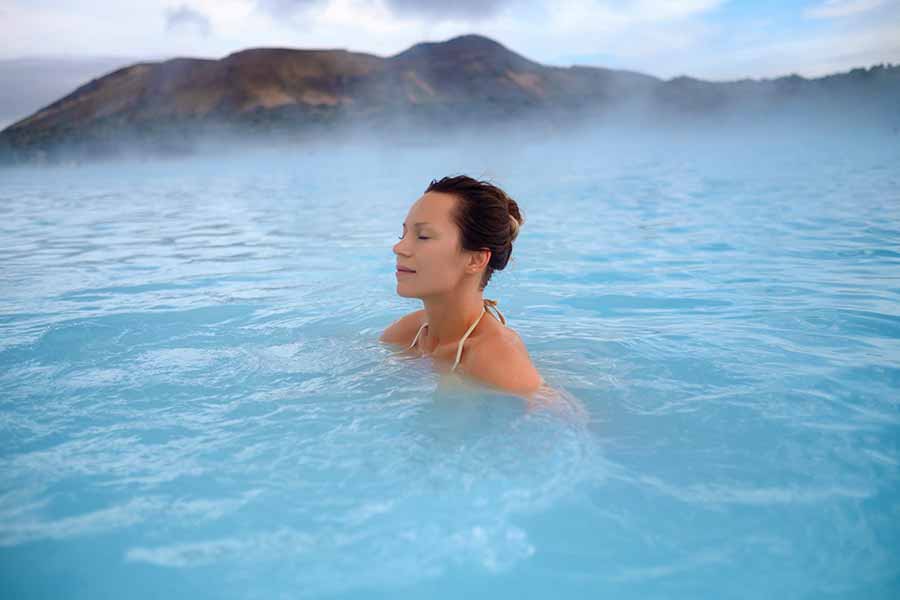 On day twelve, prepare to uncover the geological wonders of the Reykjanes Peninsula and indulge in the luxurious Blue Lagoon, a UNESCO Global Geopark known for its volcanic and geothermal landscapes.
Your first stop is the Bridge Between Continents, a symbolic footbridge that spans the rift between the Eurasian and North American tectonic plates.
Our itinerary has time planned for you to relax and enjoy the healing powers of the Gunnuhver Geothermal Area, home to mud pools, steam vents, and the eponymous Gunnuhver hot spring, named after an ancient ghost story. Marvel at this active geothermal site's vibrant colors and otherworldly atmosphere, showcasing the raw power of the Earth's internal forces.
Finally, unwind at the world-famous Blue Lagoon, a geothermal spa nestled amidst a stunning black lava field. Soak in the mineral-rich, milky-blue waters and indulge in a range of spa treatments to rejuvenate your body and mind. The Blue Lagoon is the perfect place to relax and reflect on your Icelandic adventure.
Spend another night in the vibrant capital city, savoring the memories of your unforgettable journey around Iceland and preparing for the last day of your tour.
Recommend them highly! These folks are very professional, and flexible in creating a custom tours, and handling last-minute changes. The guides were knowledgeable and friendly. Recommend them highly!
Day 13: Free Day in Reykjavik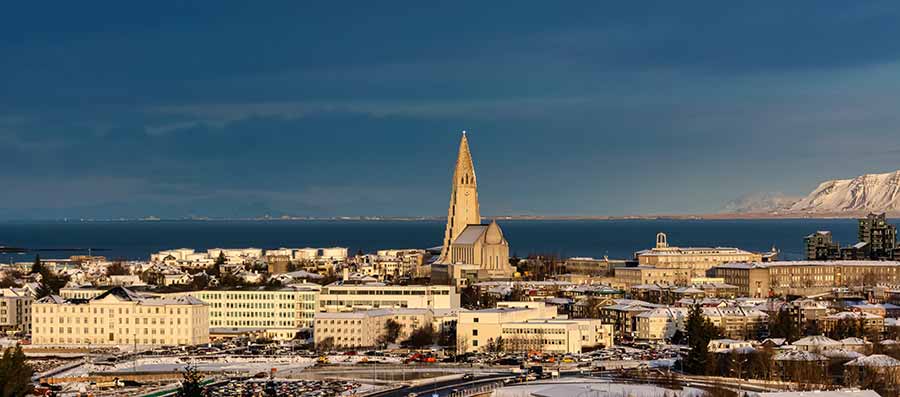 On day thirteen of your 14-day guided tour, enjoy a free day to explore the lively city of Reykjavik at your own pace. Take the opportunity to delve into the rich cultural offerings of the city, visiting museums, art galleries, and local shops to gain a deeper understanding of Iceland's history and contemporary life.
Don't miss the chance to visit the iconic Hallgrimskirkja Church, an architectural marvel that dominates the city skyline. Take the elevator to the top of the church's tower for panoramic views of Reykjavik and its surroundings. Also, make sure to explore the Harpa Concert Hall, a striking glass structure that hosts a variety of concerts and events, as well as housing a selection of shops and restaurants.
Northern Lights Hunt - The Grand Finale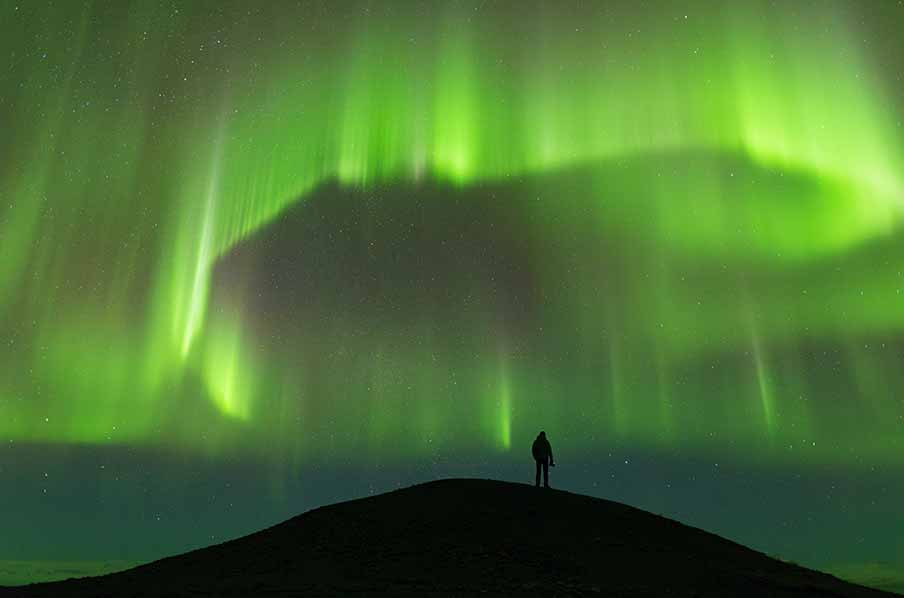 As night falls, bundle up in warm clothing and embark on the highly-anticipated Northern Lights Hunt. Our experienced guide will lead us to a remote location far from light pollution, increasing our chances of witnessing this extraordinary natural phenomenon.
Upon arrival, gather around as the guide shares intriguing facts and stories about the science and mythology behind the Aurora Borealis. Sip on hot beverages to keep warm while waiting for the elusive lights to appear.
Experience the magic as the sky comes alive with shimmering hues of green, purple, and pink. Capture stunning photographs, but also take time to appreciate the ethereal beauty without distractions. As the lights fade, bid farewell to the enchanting Icelandic landscape with a heart full of gratitude and unforgettable memories.
Please note: The Northern Lights are a natural phenomenon, and sightings cannot be guaranteed. Weather conditions play a significant role in visibility, and the hunt may be rescheduled or canceled if deemed necessary.
On the last day of your 14-day driver-guided tour of Iceland, it's time to say goodbye to the Land of Fire and Ice. After breakfast, your driver-guide will pick you up from your hotel in Reykjavik and transfer you to Keflavik International Airport for your departure.
Get A Bespoke 14 day Iceland Itinerary
From the vibrant city of Reykjavik to the remote and tranquil fjords, this comprehensive itinerary has been meticulously designed to provide an unforgettable experience, allowing you to explore Iceland's unparalleled beauty, rich culture, and fascinating history.
We understand that each traveler has unique interests and preferences, so if you'd like to create a more personalized experience, please don't hesitate to contact us. Our expert team will be delighted to work with you to design a bespoke itinerary tailored to your specific desires and needs.
Rated 5-Star on Google & TripAdvisor
Use this company! An excellent experience! As a seasoned traveler and very detailed oriented customer, working with both Irene's was a joy and in the end produced a wonderful experience. Their personal touch on every detail and their communication was extraordinary.
Recommend them highly! These folks are very professional, and flexible in creating a custom tours, and handling last-minute changes. The guides were knowledgeable and friendly. Recommend them highly!
A Flawless Trip! Travel by Luxe assisted us in planning an excellent trip to Genoa and the Italian Riviera including Cinque Terre. The drivers they provided were courteous, efficient, safe and their vehicles were immaculate and comfortable.
Hands down the best travel company! Every detail was taken care of! All questions were answered. Every guide was knowledgeable, flexible, and kind! In a situation when travel can be stressful, every individual was fantastic.
A Great Experience! We just returned from a trip that was organized through Travel by Luxe. It was one of the best trips we ever took and it was organized brilliantly. A special thank you to Francesca, a great experience and highly recommend.
Amazing Italy Awesome trip! Graziano arranged everything perfectly and was very patient with our planning process and changes. Private tours and transfer worth the extra $$$. Will use again.
Qualified Guides.
Certified Excellence.
Other Example Iceland Tour Itineraries You Might Like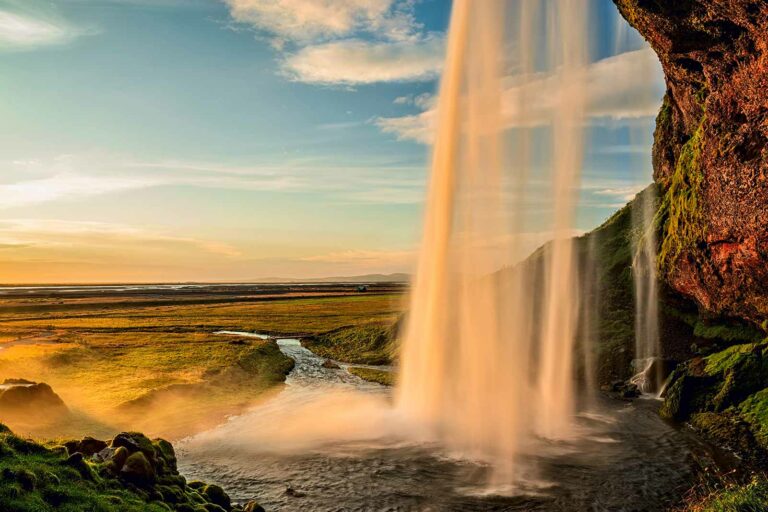 Our 10-day private tour of Iceland itinerary is designed to showcase the very best of the country's natural wonders and cultural highlights!
Most popular tour destinations