5 Day Iceland Guided Tour Itinerary
Touring Iceland in 5 Days
Welcome to our spectacular 5-day driver-guided tour of Iceland, a journey that promises to immerse you in the breathtaking landscapes, rich cultural heritage, and unforgettable experiences this extraordinary country has to offer.
Designed to showcase the very best of Iceland's diverse and captivating attractions, this itinerary takes you on an adventure through the iconic Golden Circle, the enchanting East Fjords, the mesmerizing North Iceland region, and the vibrant city of Akureyri.
From thundering waterfalls to serene geothermal baths, dramatic volcanic landscapes to charming coastal towns, this tour promises a once-in-a-lifetime experience that will leave you with lasting memories and a deep appreciation for the magic of Iceland.
Destinations on our 5 day Iceland tour
Embarking on this five-day driver-guided tour, you will experience the natural beauty, rich history, and vibrant culture of Iceland.
Day 1: Arrival and Reykjavik City Tour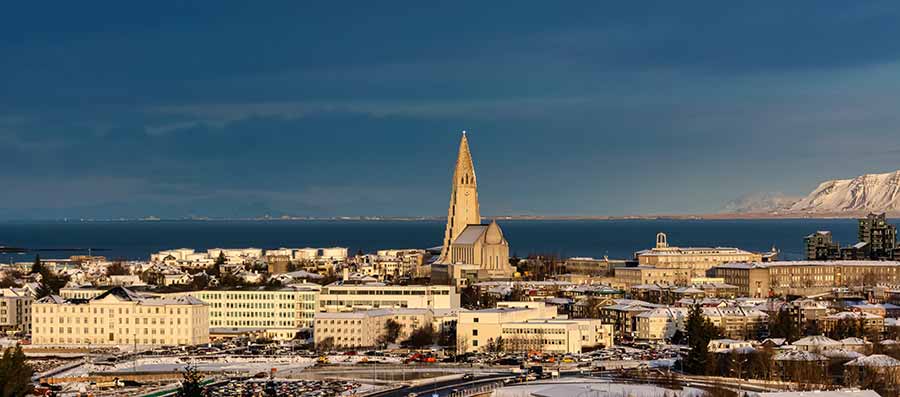 Upon arrival at Keflavík International Airport, our driver-guide will welcome you and assist with your luggage. Then, enjoy a comfortable transfer to your hotel in Reykjavik, the vibrant and charming capital of Iceland.
Reykjavik Sightseeing Tour
Spend your first day exploring the capital city's iconic landmarks, such as the towering Hallgrímskirkja church, the visually captivating Harpa Concert Hall, and the symbolic Sun Voyager sculpture.
Begin your city tour with a visit to Hallgrímskirkja, the largest and most iconic church in Iceland. This architectural masterpiece dominates the skyline of Reykjavik, offering panoramic views of the city from its observation deck.
Next, explore the Harpa Concert Hall, an award-winning architectural gem situated on the harbor. This visually striking building is a cultural and social hub that hosts various events, including concerts, conferences, and art exhibitions.
Continue to the Sun Voyager sculpture, a striking steel artwork that represents a dream boat and an ode to the sun. Set against the backdrop of the ocean and Mount Esja, this landmark is a popular spot for tourists and locals alike.
Optional Extra Destinations
Depending on the time and your interests, your driver-guide can take you to other popular attractions, such as the Perlan, the Old Harbor area, and the colorful streets of downtown Reykjavik.
Evening in Reykjavik and Overnight Stay
As the day turns to evening, savor the culinary delights of Icelandic cuisine and embrace Reykjavik's lively nightlife. If you're visiting during the right season, you may even catch a glimpse of the breathtaking Northern Lights.
Day 2: Golden Circle and South Coast Adventure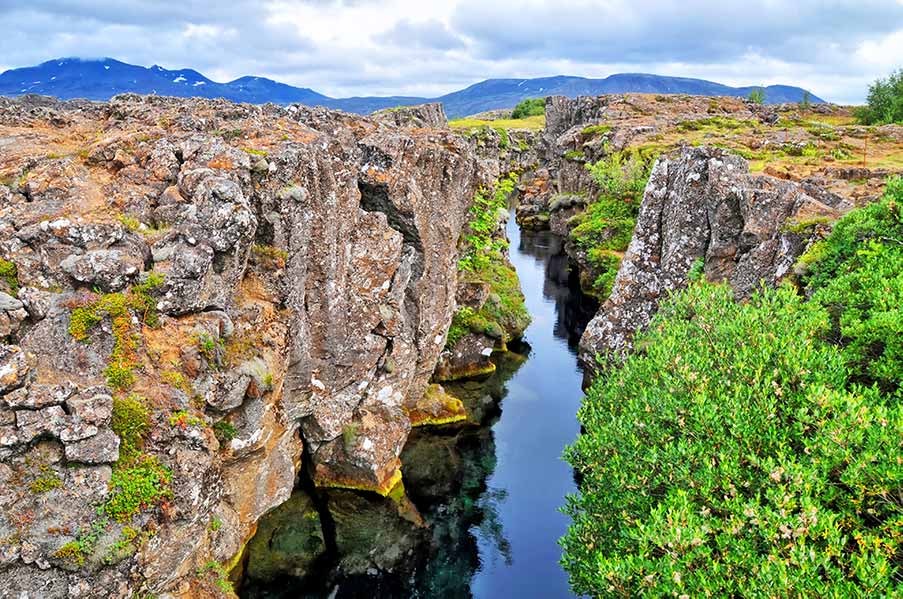 Start your day with an early departure from Reykjavik and head to the first stop on the Golden Circle tour, Thingvellir National Park. This UNESCO World Heritage Site is renowned for its unique geology and historical significance.
Thingvellir National Park
As you walk through the park, marvel at the dramatic landscapes created by the North American and Eurasian tectonic plates pulling apart.
Discover the site of the world's first parliament, the Althing, founded in 930 AD, and take in the stunning views of the surrounding countryside.
Next, head to the Geysir Geothermal Area, a hotbed of geothermal activity featuring bubbling mud pots, fumaroles, and steaming vents.
The highlight of this area is the iconic Strokkur geyser, which erupts every 5-10 minutes, shooting hot water and steam up to 30 meters (100 feet) in the air. Enjoy a walk around the geothermal field, taking in the vibrant colors and sulfurous scents while being mindful of the safety measures.
Conclude your morning exploration at the majestic Gullfoss Waterfall, one of Iceland's most famous and powerful waterfalls. Stand in awe as the Hvita River plunges into a deep canyon, creating a breathtaking two-tiered cascade.
Capture stunning photographs of the misty rainbows that often form in the spray and take a moment to appreciate the raw power of nature.
Seljalandsfoss and Skógafoss waterfalls
After a break for lunch, continue your journey along the scenic South Coast to the picturesque Seljalandsfoss Waterfall. This elegant 60-meter (197-foot) waterfall is unique as it offers the opportunity to walk behind the cascading water. Don your waterproof gear and follow the footpath for a thrilling, up-close experience, feeling the mist and hearing the thunderous roar of the falling water.
A short drive away is Skógafoss Waterfall, another gem of the South Coast. This mighty cascade drops 60 meters (197 feet) with a width of 25 meters (82 feet), creating an impressive spectacle.
Climb the steps alongside the waterfall for a panoramic view of the surrounding landscape and the coastline, or stay at the base and admire the rainbows that frequently appear in the spray.
Arrival in Vik and overnight stay at a hotel in Vik
After a day filled with unforgettable sights and experiences, arrive in the charming coastal village of Vik.
Check into your hotel and spend the evening at leisure. Enjoy a relaxing meal at one of the local restaurants, savoring Icelandic cuisine while reminiscing about the day's adventures. Stroll along the black sand beaches or visit the iconic basalt sea stacks of Reynisdrangar before retiring to your hotel for a well-deserved night's rest. Tomorrow, more wonders of Iceland await you.
My husband and I took tours with Doug, one to the Cliffs of Dover and Leeds Castle and another to Stonehenge and Bath. Doug was great driver and tour guide, very knowledgeable about our destinations, he had anything you needed in his car including internet service. I would use this company again for future European tours.
Day 3: Vatnajökull National Park and Jökulsárlón Glacier Lagoon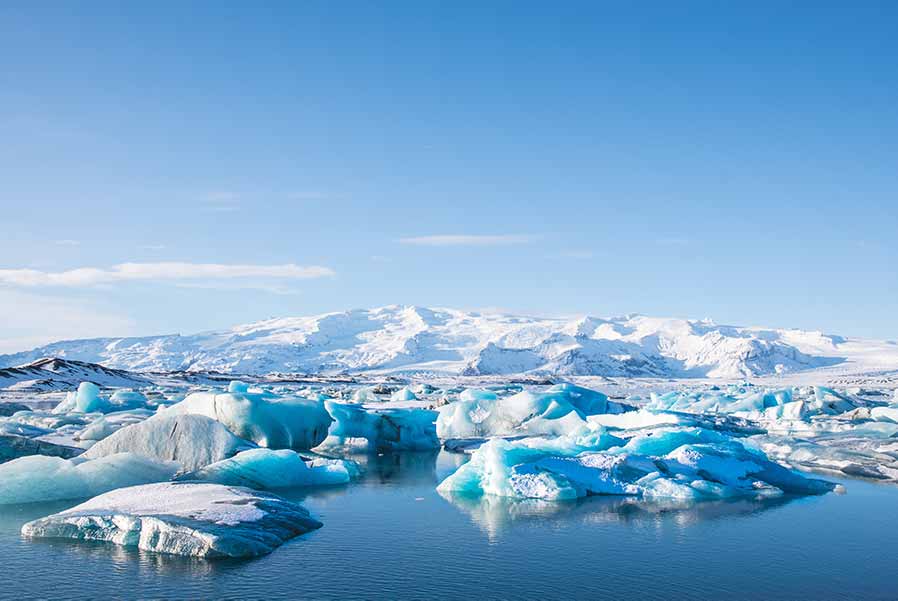 Begin your day with a departure from Vik and a visit to the stunning Reynisfjara Black Sand Beach. This unique and photogenic shoreline is famous for its black basalt sands, striking basalt columns, and roaring Atlantic waves.
Reynisfjara Black Sand Beach
Take a stroll along the beach, marveling at the Reynisdrangar sea stacks, and be sure to capture some stunning photos.
Your guide will then take you to Fjaðrárgljúfur Canyon, an ancient and majestic natural wonder.
This 100-meter deep and 2-kilometer long canyon is adorned with steep walls and winding waterfalls, providing a breathtaking landscape.
Enjoy a short hike along the canyon's edge to immerse yourself in the lush greenery and dramatic views. Capture the beauty of the cascading Fjaðrá River and the surrounding picturesque vistas.
Vatnajökull National Park
After your morning explorations, set off to Vatnajökull National Park, one of Europe's largest national parks.
This park covers an astounding 14,141 square kilometers, encompassing diverse landscapes such as vast glaciers, active volcanoes, and verdant valleys.
During your guided tour, learn about the park's geology, flora, and fauna, as well as its historical and cultural significance. On your hike here, you will discover the park's many attractions, including the mighty Vatnajökull Glacier and the impressive Svartifoss Waterfall, surrounded by its distinctive dark basalt columns.
Jökulsárlón Glacier Lagoon
Conclude your afternoon with a visit to Jökulsárlón Glacier Lagoon, a mesmerizing glacial lake situated at the foot of Vatnajökull Glacier.
Witness the grandeur of this lagoon, filled with striking blue icebergs that have broken off from the glacier and slowly drift towards the sea.
Take a guided boat tour amongst the icebergs, and if you're lucky, you might spot seals sunbathing on the ice or swimming in the lagoon. Don't forget to bring your camera to capture the ethereal beauty of this otherworldly destination.
Overnight stay at a hotel near Jökulsárlón Glacier Lagoon
After a day filled with adventure and awe-inspiring natural wonders, unwind with an overnight stay at a cozy hotel near Jökulsárlón Glacier Lagoon.
Enjoy a delicious dinner at the hotel's restaurant, featuring local Icelandic cuisine made from fresh ingredients. As you relax, reflect on the unforgettable memories made during your journey through Iceland's breathtaking landscapes.
Day 4: East Fjords and Akureyri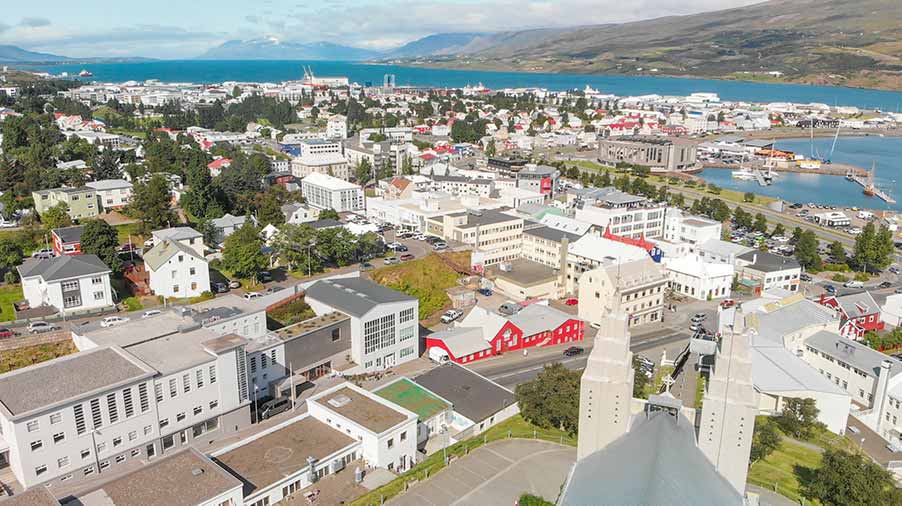 Start your day with a departure from Jökulsárlón and a journey through the breathtaking East Fjords.
This region is known for its dramatic coastline, picturesque fishing villages, and rugged mountains. As you drive along the winding roads, take in the panoramic views of the fjords and the ever-changing landscape.
Make stops at quaint villages such as Seyðisfjörður, Djúpivogur, and Fáskrúðsfjörður, each with its own unique charm and history. Capture the beauty of the colorful houses, local art, and rich wildlife, including seabirds and seals.
Akureyri Botanical Garden and Akureyrarkirkja church
Upon arrival in Akureyri, Iceland's second-largest city, visit the enchanting Akureyri Botanical Garden. This lush oasis, nestled within the city, boasts an impressive collection of native and exotic plant species.
Wander through the garden's winding paths, admiring the vibrant flowerbeds and serene ponds. Take a moment to relax on a park bench, breathing in the fresh air and enjoying the peaceful atmosphere.
Next, head to the iconic Akureyrarkirkja, a striking Lutheran church designed by renowned Icelandic architect Guðjón Samúelsson.
Perched on a hill overlooking the city, this impressive white structure boasts a unique, modern design. Step inside to admire the beautiful stained-glass windows, the impressive pipe organ, and the distinctive central nave. Take some time to soak in the tranquility of this sacred space and appreciate its architectural beauty.
As evening sets in, enjoy free time to explore the charming city of Akureyri. Stroll along the bustling main street, Hafnarstræti, lined with shops, restaurants, and cafes. Delve into the local arts scene by visiting galleries, such as the Akureyri Art Museum, or catch a performance at the Hof Cultural and Conference Centre.
For a taste of local cuisine, dine at one of the many eateries offering traditional Icelandic dishes and fresh seafood.
Overnight Stay in Akureyri
After a day filled with adventure, relax and unwind with an overnight stay at a comfortable hotel in Akureyri.
Amazing Travel Agency! Marta helped us plan our whole trip and it was absolutely amazing! We did private walking tours, private winery tours, and everything was great! Marta made the itinerary with our interests in mind and was extremely helpful! The tour guides (Viola and Jessica to name two of the many) were outstanding! Marta also helped plan the perfect engagement! We highly recommend this company and will be using them again!
Day 5: North Iceland and Return to Reykjavik
Begin your day by departing from Akureyri and visiting the awe-inspiring Goðafoss waterfall.
This magnificent natural wonder, also known as the "Waterfall of the Gods," boasts a 30-meter wide horseshoe-shaped cascade. According to legend, the waterfall earned its name when the chieftain Þorgeir Ljósvetningagoði threw his Norse pagan idols into the falls, signifying Iceland's conversion to Christianity. Capture the beauty of the thundering waters and surrounding landscape as a memorable keepsake of your journey.
Next, explore the fascinating Mývatn geothermal area, characterized by its bubbling mud pools, steaming fumaroles, and otherworldly landscapes.
Discover the unique geological features, such as the pseudocraters at Skútustaðagígar and the lava pillars at Dimmuborgir. Immerse yourself in the warm, mineral-rich waters of the Mývatn Nature Baths, a smaller and more intimate alternative to the famous Blue Lagoon.
Continue your journey through the scenic landscapes of North Iceland, making a stop at the picturesque town of Húsavík.
Known as the "Whale Capital of Iceland," this charming coastal town is renowned for its excellent whale-watching opportunities. Stroll along the harbor, admiring the colorful fishing boats and traditional Icelandic architecture.
Húsavík Whale Museum and Optional Whale Watching Tour
Visit the Húsavík Whale Museum, an informative and interactive institution dedicated to the conservation and research of whales in Icelandic waters.
Learn about the different whale species found in the area, their biology, and the history of whaling in Iceland. For an unforgettable experience, consider joining an optional whale-watching tour.
Embark on a guided boat trip and witness these magnificent creatures up close, while learning about their behavior and ecology from expert guides.
As your adventure comes to an end, make your way back to Reykjavik, taking in the breathtaking scenery of Iceland's countryside one last time. Reflect on the unforgettable experiences and memories made throughout your journey as you traverse the rugged landscapes.
Get A Custom 5 Day Iceland Itinerary
This 5-day driver-guided tour of Iceland offers an unforgettable adventure through the land of fire and ice. From the iconic sights of the Golden Circle to the enchanting East Fjords and from the mesmerizing landscapes of North Iceland to the captivating experiences in Akureyri, this journey encompasses the very best of Iceland's natural beauty, rich culture, and warm hospitality. Each day presents a new opportunity to explore and create lasting memories in this extraordinary country.
We understand that every traveler's preferences and interests may vary. Our expert tour planners are always available to create a custom version of this journey tailored to suit your unique desires and expectations. By working closely with you, we can design an itinerary that perfectly captures the essence of Iceland while ensuring your utmost satisfaction.
Rated 5-Star on Google & TripAdvisor
Use this company! An excellent experience! As a seasoned traveler and very detailed oriented customer, working with both Irene's was a joy and in the end produced a wonderful experience. Their personal touch on every detail and their communication was extraordinary.
Recommend them highly! These folks are very professional, and flexible in creating a custom tours, and handling last-minute changes. The guides were knowledgeable and friendly. Recommend them highly!
A Flawless Trip! Travel by Luxe assisted us in planning an excellent trip to Genoa and the Italian Riviera including Cinque Terre. The drivers they provided were courteous, efficient, safe and their vehicles were immaculate and comfortable.
Hands down the best travel company! Every detail was taken care of! All questions were answered. Every guide was knowledgeable, flexible, and kind! In a situation when travel can be stressful, every individual was fantastic.
A Great Experience! We just returned from a trip that was organized through Travel by Luxe. It was one of the best trips we ever took and it was organized brilliantly. A special thank you to Francesca, a great experience and highly recommend.
Amazing Italy Awesome trip! Graziano arranged everything perfectly and was very patient with our planning process and changes. Private tours and transfer worth the extra $$$. Will use again.
Qualified Guides.
Certified Excellence.
Other Example Iceland Tour Itineraries You Might Like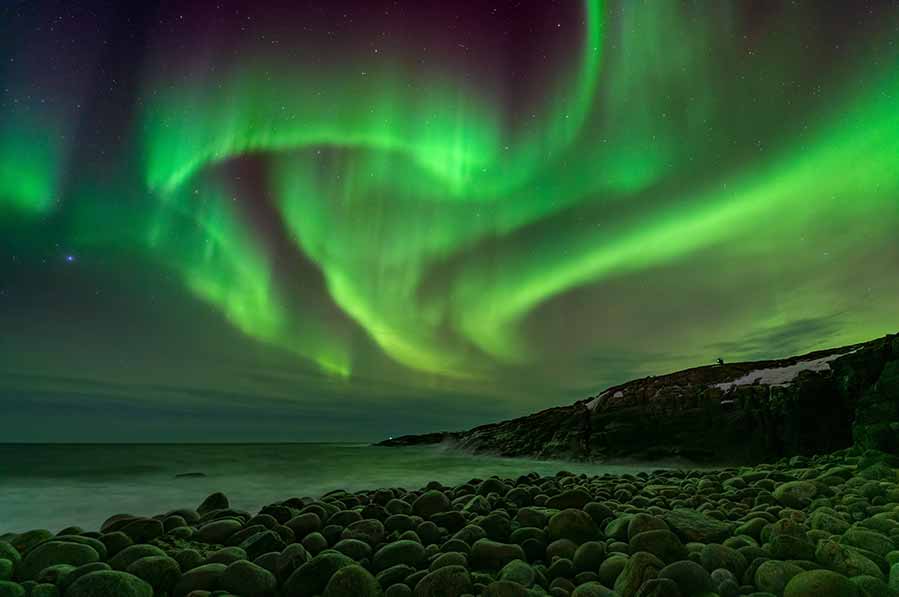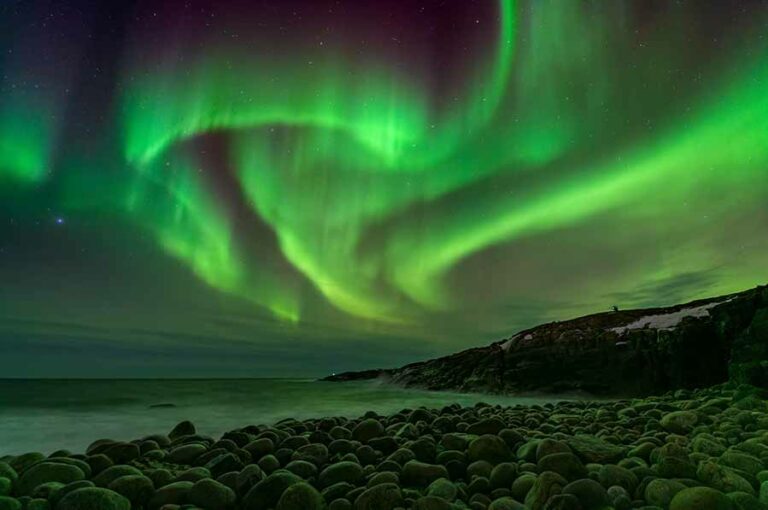 Our 18-day guided complete ring road Iceland tour takes you on a journey through Iceland's most stunning natural landscapes & attractions.
Most popular tour destinations