10 Day Portugal Tour Itinerary
Ten Days in Portugal Tour Plan
Our 10 day Portugal itinerary is just a sample of what you can experience on your vacation in this beautiful country.
While our tour planners have tried to fit in as many amazing experiences as possible, such as visiting Porto, Lisbon, the Duoro Valley wine region, and the best day trips, a truly personalized and unique trip can be created by contacting our Portugal travel experts. Let us help you plan your dream vacation customized to your specific interests and preferences.
Day 1 & 2: Best Guided Tours of Porto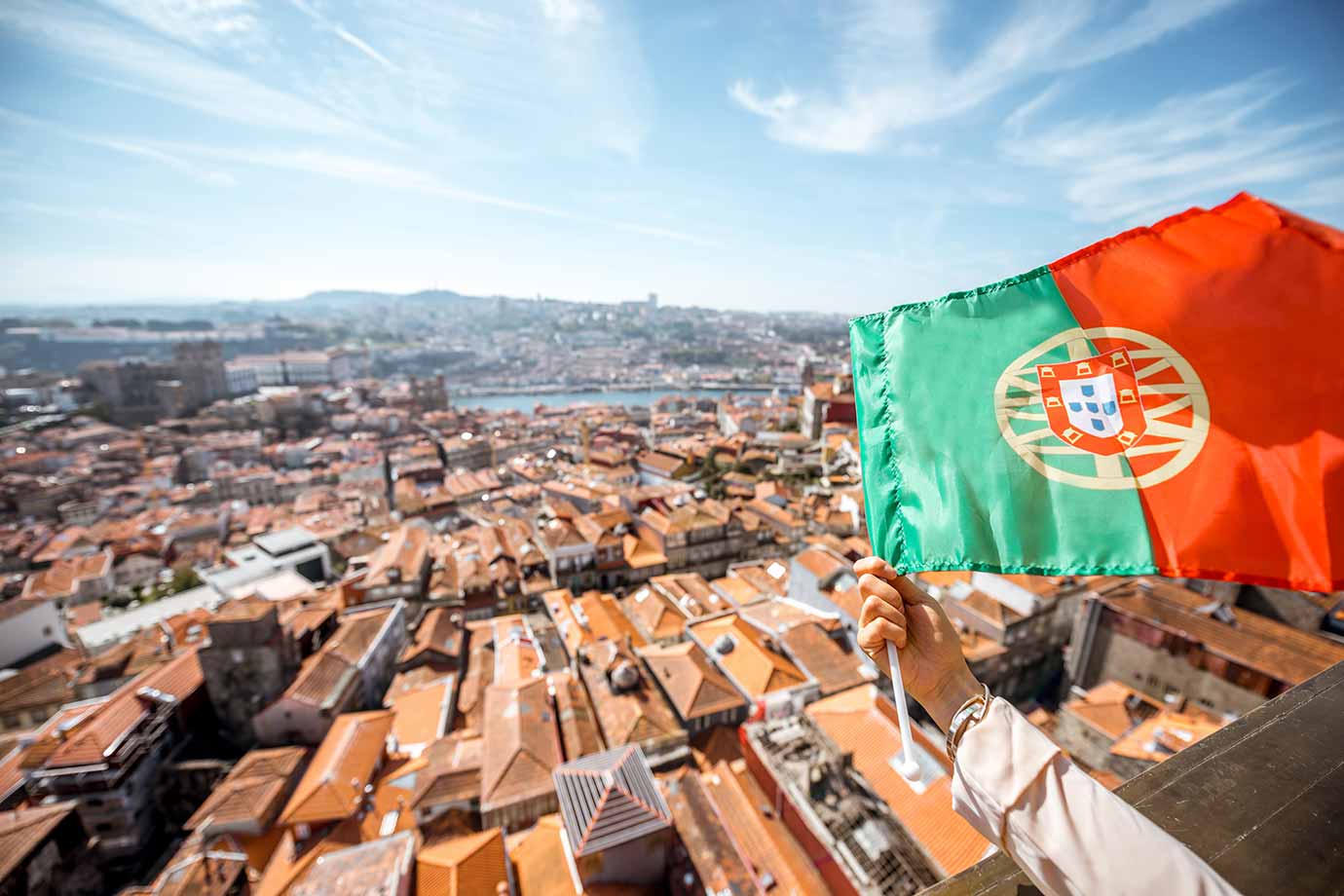 Embark on a journey to discover the beauty of Porto with our ten-day itinerary. This stunning city is well-known for its sweet wine production in the Douro Valley, but it is also increasingly gaining recognition for its incredible architecture and culinary experiences.
Your private guide will take you on a fascinating walking tour of the city center, showcasing the stunning Avenida dos Aliados and the surrounding Plaza General H. Delgado and Praça da Liberdade. You will have the opportunity to admire the intricate details and unique features of the city's buildings, learn about its rich history and cultural heritage, and gain a deeper appreciation of Porto's stunning architecture.
After a delicious lunch of traditional Portuguese Petiscos, you will continue your exploration of the city with a visit to the Ribeira district. This picture-postcard-perfect area is a world heritage site and is renowned for its stunning riverfront location and three elegant European bridges. As you stroll through the narrow streets and alleyways, you will be able to see some of the district's most famous landmarks and hidden gems and learn about its rich history and cultural significance.
The walking tour of Porto is a must-see experience, offering a wealth of sights, sounds, and cultural experiences that are sure to leave a lasting impression. Whether you are a history buff, an architecture aficionado, or simply looking for a unique and memorable experience, our Porto Walking Tour is sure to deliver.
Highlights to visit include: 
Walking tour of the Ribeira

Dom Luis I Bridge

Porto Cathedral

Palácio da Bolsa

Church of Sao Francisco

The Clerigos Tower

Avenida dos Aliados

Gardens of Palácio de Cristal

Sao Bento Train Station


Visiting one of the renowned wine cellars in Vila Nova de Gaia in the evening is a must-do experience on your itinerary. This is an opportunity to taste the renowned Port wine that the city is famous for while taking in the unique atmosphere of the cellars. 
After savoring this unforgettable experience, it is time to return to your place of stay for the night.
Simply outstanding! We visited Italy in September & used Luxe for all our tours and we can honestly say, they were the best! Right from the start, communication was easy and professional. Amy and her guides were able to customize their tours to suit our interests! If you want bespoke tours, I wouldn't use anyone else. We would highly recommend Luxe & will definitely use them again when we next visit Italy!
Day 3: Driver-Guided Tour to Braga & Guimaraes
Your private guide and transportation will pick you up from your central Porto lodgings as you venture out to explore two outstanding cities beyond Porto. Braga is acknowledged as Portugal's spiritual center, while Guimaraes boasts a rich medieval history and charm.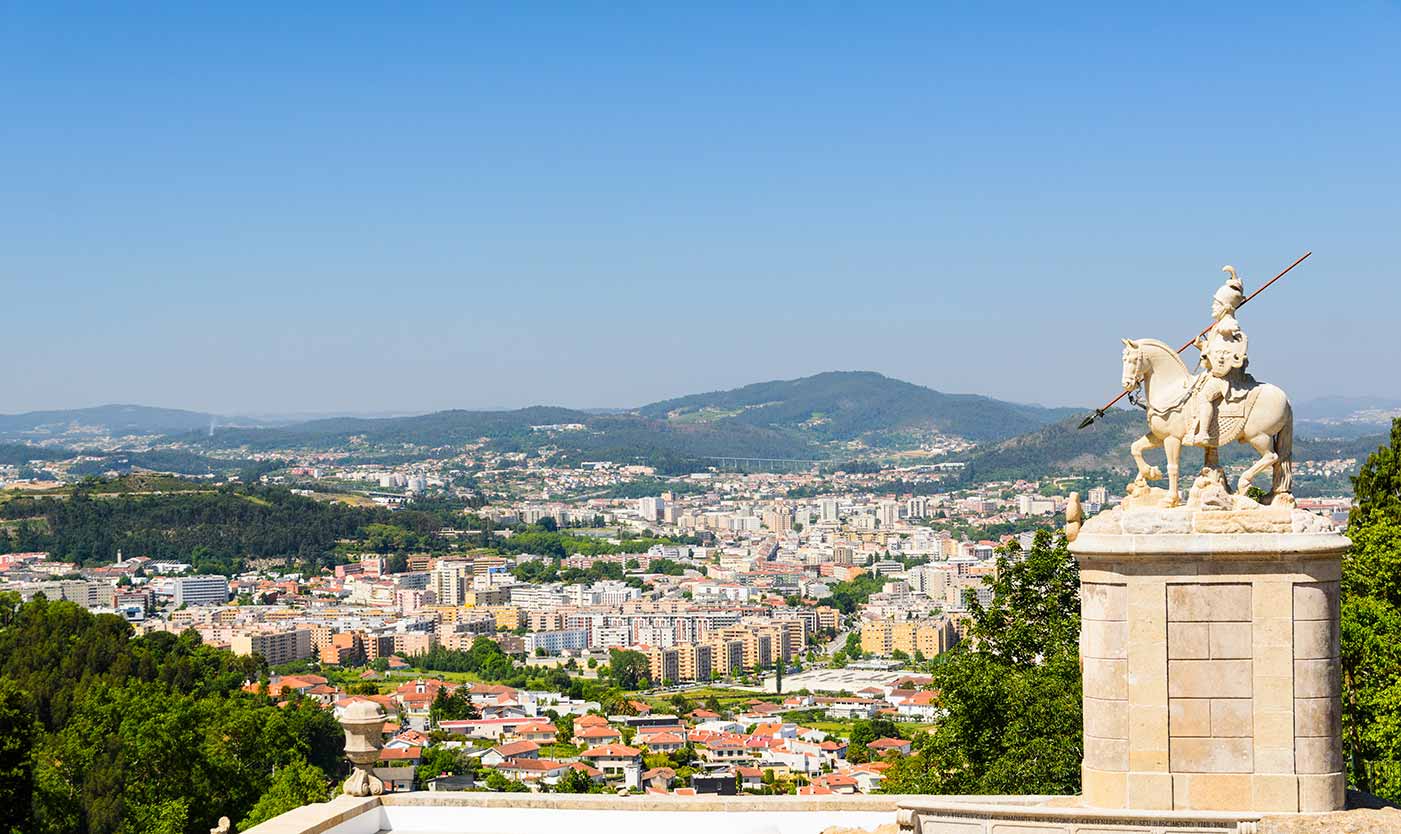 Your private guide and driver will pick you up from your hotel in central Porto and embark on a journey to visit two historical cities outside of Porto. 
The first stop is Braga, known as the religious capital of Portugal. This ancient city, founded in 16 B.C., boasts a rich history dating back to the Roman Empire. Your guide will show you the city's most significant landmarks, including: 
The oldest Cathedral in Portugal was built in 1089.

Spectacular baroque staircase at the Bom Jesus Sanctuary. 

Shrine of Our Lady of Sameiro. 


Before departing Braga, your private tour planner will reach out to discuss your preferred options for lunch. 
After a delicious meal, you will then continue your journey to the second destination of the day.
Guimarães with your Guide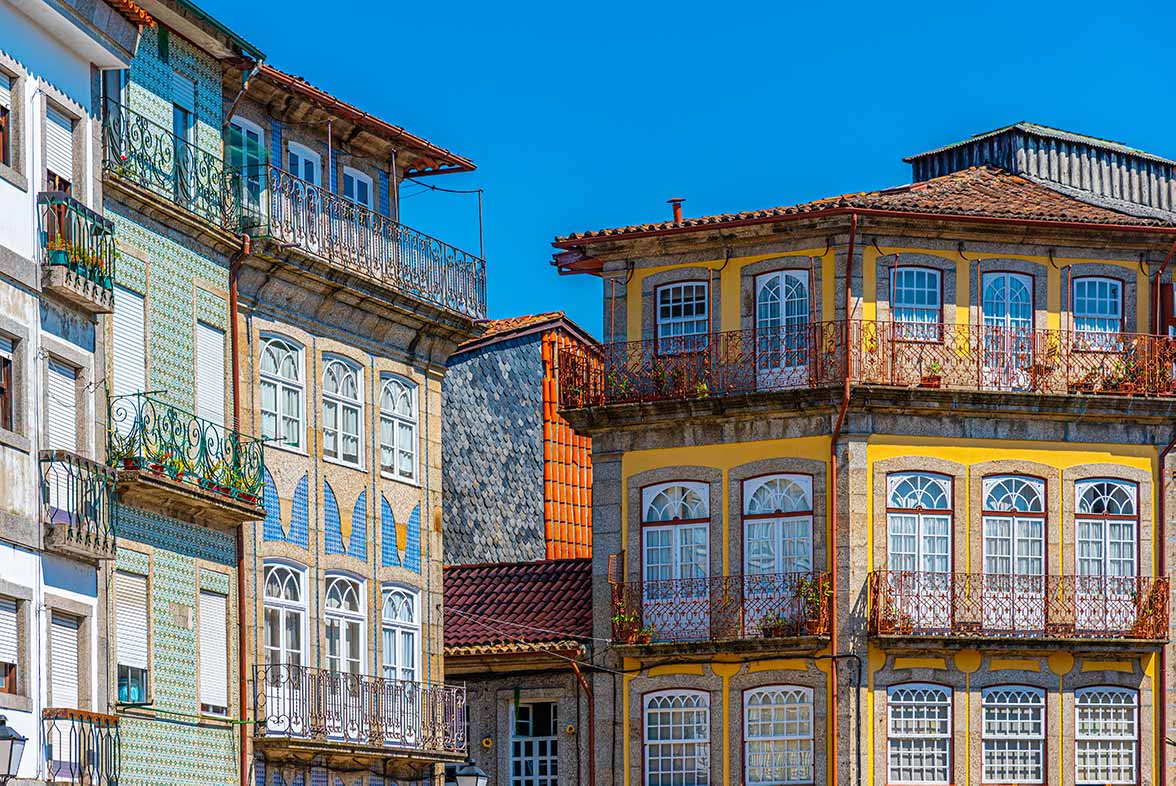 Upon arrival in Guimarães after a picturesque 30-minute drive, you and your personal driver-guide will delve into the city's rich history and culture. 
Renowned as the birthplace of Afonso Henriques, the first King of Portugal, Guimarães boasts a charming historic center encircled by walls and designated as a World Heritage Site. 
As you wander the cobbled streets, including Rua Santa Maria, and admire the peaceful terraces and quaint squares, you will be transported back in time and have the chance to explore its numerous churches, palaces, and traditional Portuguese architecture.
Top locations to visit with your guide include:
Sits you will visit in Guimarães:
Guimaraes Castle

The Palace of the Dukes of Braganza

Churches of Our Lady of Oliveira and Consolation

Plaza de Oliveira

Cable car to the Sanctuary of Penha


Your driver's guide will return you to Porto in the evening.
Day 4: Amaranti & Douro Valley Day Tour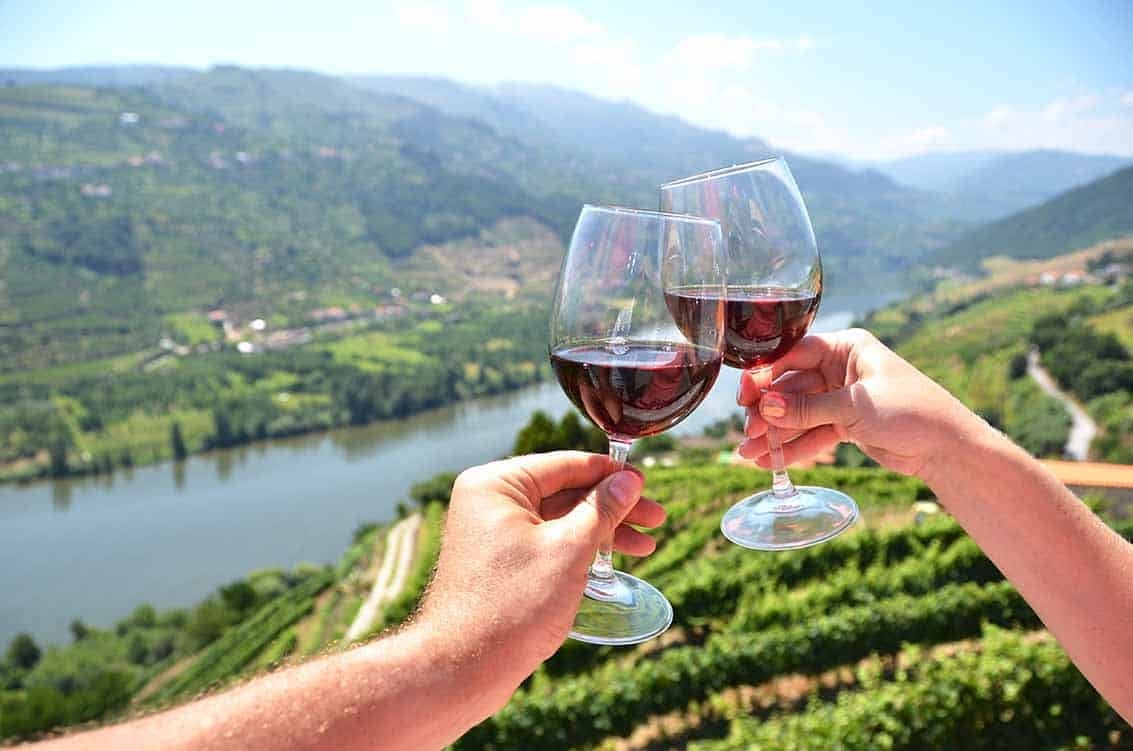 On the fourth day, our driver-guide will collect you from your central Porto accommodation for a scenic drive to the Douro Valley, the heart of Portuguese wine country. During your journey, you will be surrounded by winding roads and breathtaking vistas.
Once you arrive, you will have a chance to indulge in a special lunch and wine-tasting experience in Regua & Pinhao. Your guide will take you on a tour of the Alto Douro Wine Region, a World Heritage Site with over 200,000 hectares of vineyards producing a variety of highly rated red wines, including the traditional Port wines.
You will also visit the historic town of Amarante, known for its houses that hang over the Tamega River. You can enjoy scenic views of the picturesque hills and riversides and perhaps take a stroll along the Douro River in Regua. You will be amazed by the famous terraced vineyards that cover the riverside hills.
We can also arrange private visits to top wineries with wine tastings and delicious, traditional meals. Your private tour guide will ensure that your experience in the Douro Valley is both luxurious and unforgettable.
Amazing Travel Agency! Marta helped us plan our whole trip and it was absolutely amazing! We did private walking tours, private winery tours, and everything was great! Marta made the itinerary with our interests in mind and was extremely helpful! The tour guides (Viola and Jessica to name two of the many) were outstanding! Marta also helped plan the perfect engagement! We highly recommend this company and will be using them again!
Day 5: Lisbon via Coimbra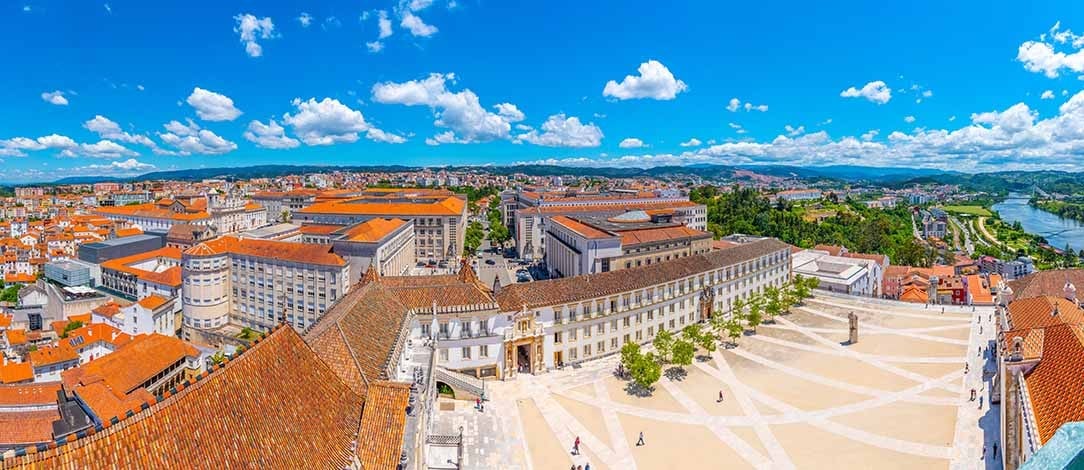 Your private driver-guide will come to pick you up in the morning and take you to Lisbon, the largest city in the country. On the way, we will take a break for lunch in the medieval capital of Coimbra, a town rich in history and culture.
In Coimbra, you will have the chance to visit historical sites such as the Old Cathedral and the Almedina Arch, as well as the esteemed University of Coimbra, a World Heritage Site and one of the oldest universities in the world. You will also have the opportunity to explore the stunning Joanina Library.
During lunch, you will have the opportunity to try some of Coimbra's famous dishes, like Santa Clara pastries and the hearty lamb stew called Chanfana, at a traditional Portuguese restaurant.
Before leaving Coimbra for Lisbon, your guide will take you to the Baixa district, centered around the Praça Do Comércio. Here, you will visit the beautiful São Tiago Church and Santa Cruz Park.
Upon arrival in Lisbon in the early evening, your guide will take you to your luxurious accommodation and bid you farewell for the night. To end the day on a high note, you can indulge in a 5-star dining experience in the city center.
Day 6 & 7: Exploring Lisbon
Today, you will discover Lisbon, the biggest capital city of Portugal. As the second oldest capital city in Europe, following Athens, your guide will have an exciting day planned for you, filled with rich historical tales, cultural landmarks, and artifacts, and an opportunity to taste some of the mouth-watering culinary offerings that Lisbon has to offer.
Lisbon is famous for its charming old city, beautiful architecture, stunning cathedrals, and unique and lively atmosphere that is embodied by the wave of colorful tiles that decorate many of its buildings.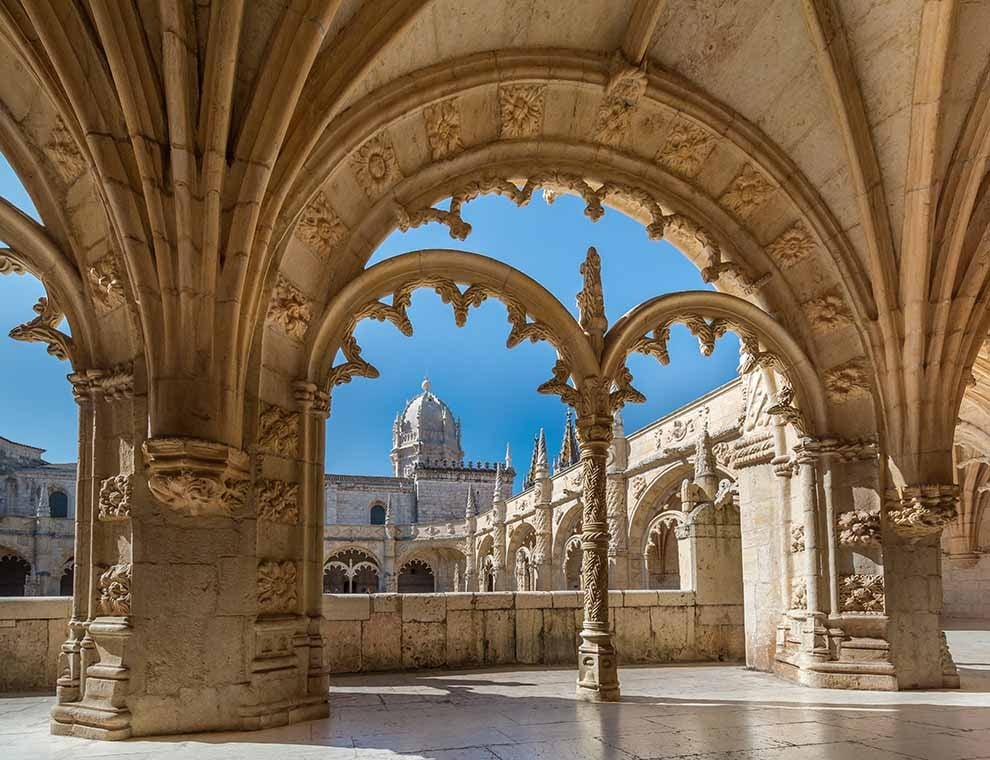 Jeronimos Monastery, built in the early 16th century, is a prestigious UNESCO World Heritage site and a prime example of the unique Manueline architecture, a style that incorporates elements of Portuguese Gothic, Moorish, and Renaissance architecture.
During your private tour of the monastery, you will get to discover the final resting place of King Manuel I, as well as members of the House of Aviz, Portuguese writers such as Fernando Pessoa and Luís de Camões, and the famous navigator Vasco da Gama. You will also tour the magnificent Cloisters, Chapels, and Altar within the monastery.
Portugal's connection to the age of exploration is celebrated at the Monument to Discoveries in Belem.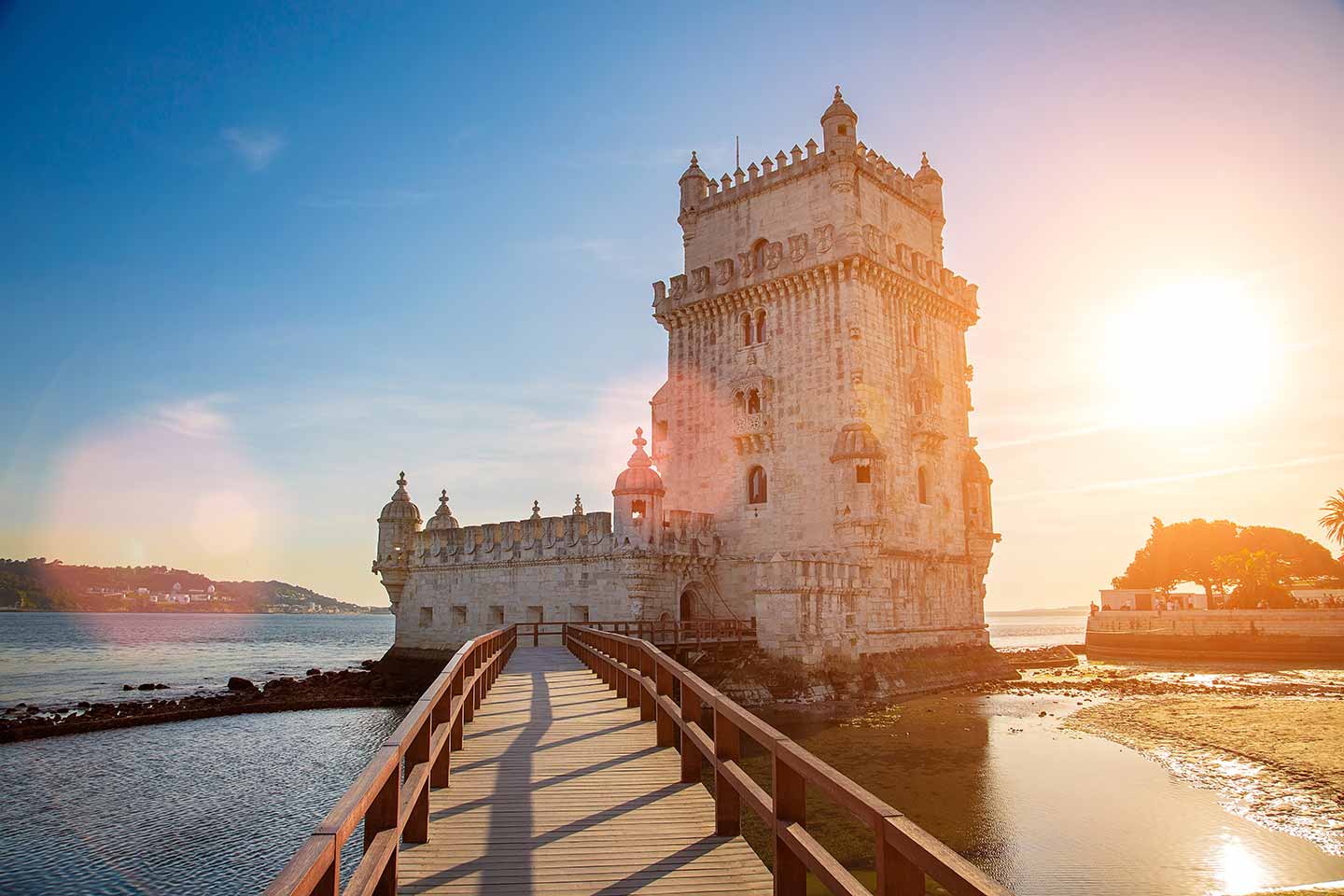 Over the course of your two days in Lisbon, you will also have the opportunity to explore the following:
The Tower of Belém, a fortified tower built to protect the city from invaders and to commemorate Portugal's Age of Discovery

The Padrão dos Descobrimentos, a monument honoring Portuguese explorers

The Ajuda National Palace, a royal palace built in the 19th century

Rua Augusta

Commerce Square

The Alfama District

Castle of St. George


Your guide will take you through each site, sharing their knowledge of the history and significance of each location before treating you to a delightful Portuguese meal to wrap up your day of exploration.
Trip to Italy We just returned from a trip that was organized through Travel by Luxe. It was one of the best trips we ever took and it was organized brilliantly. A special thank you to Francesca, she not only helped plan the itinerary, but was available throughout the trip to assist and make any tweaks and adjustments. Overall, a great experience and highly recommend.
Day 8: Visit Evora with your Driver & Guide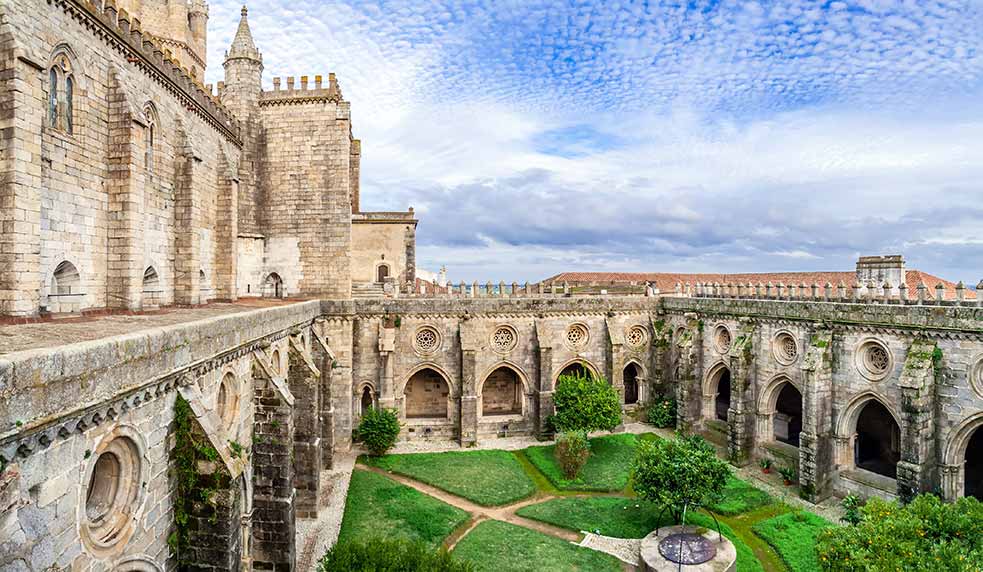 After your 2 days in Lisbon, it's time to get out of the city as you join your private driver in the morning to make the 1.5-hour journey to Evora.
The city of Evora is a shining example of classic Portugal, with its medieval villages, fortresses, and rolling landscapes dotted with cork oaks, olive trees, and vineyards.
As one of the most beautiful cities in the country, the historic center of Evora is a World Heritage Site, and your private guide will take you on a tour to explore its iconic landmarks, including the Roman Temple, the city walls, the university, the cathedral, and the intriguing Chapel of Bones.
Day 9 & 10: Rest & Relaxation in the Algarve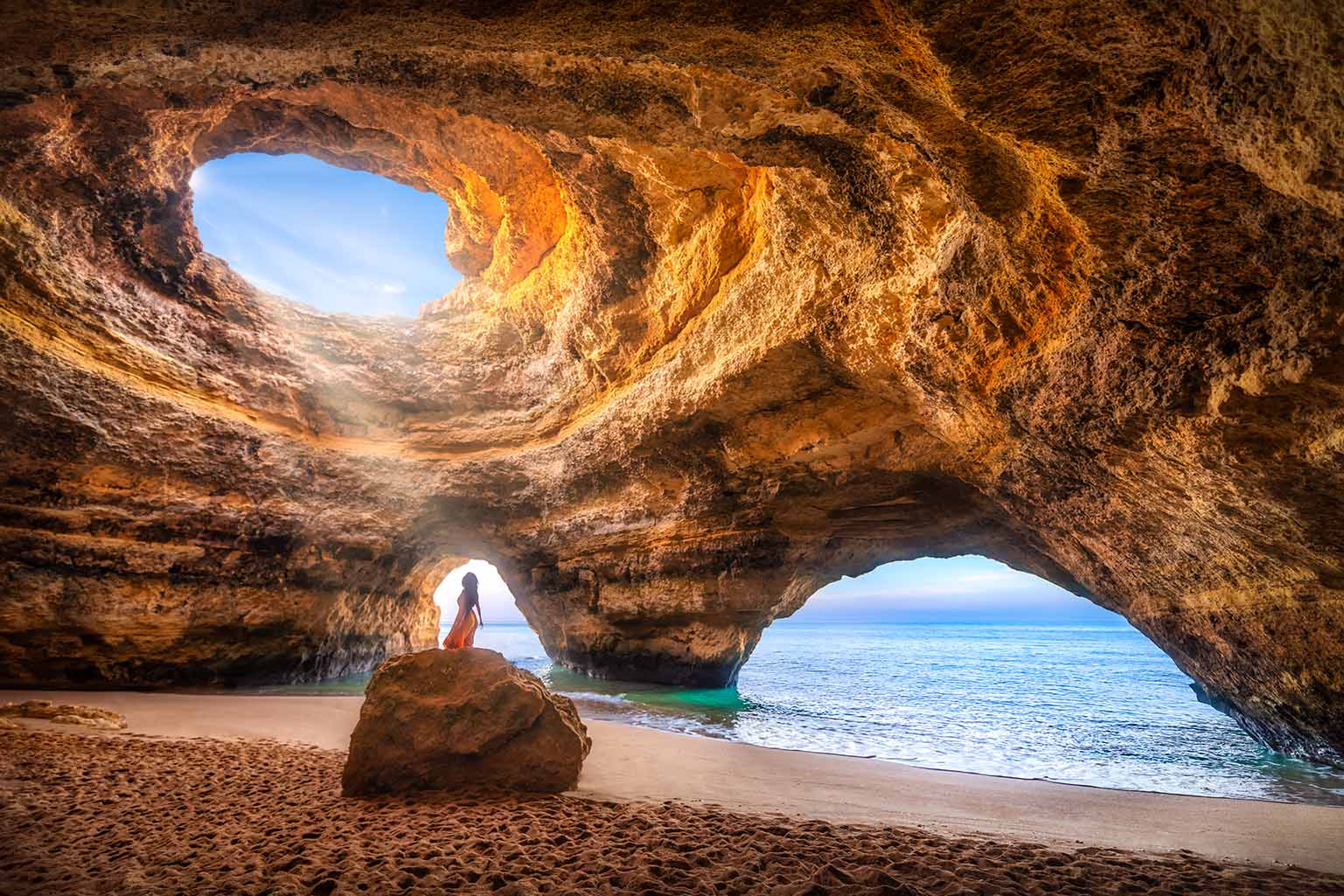 On the final day of your ten-day tour of Portugal, you will be able to relax and soak up the sun while feeling refreshed and rejuvenated by the Mediterranean Ocean. Your time in the Algarve, with its fresh local produce, is the perfect way to end your Portugal vacation.
To start your stay in the Algarve, we recommend spending your first day in Lagos.
Sunrise at Ponta da Piedade

Discover murals in the historic city center

Boat trip to the caves

A long beach walk on Meia Praia

Sunset at Porto de Mós

Eat fresh fish in one of the many restaurants


On the final day of your ten-day Portugal itinerary, you'll be transported from Lagos to the tranquil fishing village of Carvoeiro. 
Here, you'll experience a more authentic Portuguese vacation away from the hustle and bustle of Lagos.
Take a dip in the Mediterranean Ocean

Go scuba diving or snorkeling at Praia da Marinha 

Admire the stunning rock formations and cliffs at Algar Seco

Soak up the sun at Praia do Carvoeiro

Taste fresh fish and local produce at the local market in the evening 

Witness a breathtaking sunset at the Carvoeiro Boardwalk.
Receive A Free Personalized 10 Day Portugal Tour Plan
All our tours are highly adaptable and designed to meet the specific requirements and preferences of you and your group.
If you need ideas and guidance, simply provide your contact information below, and one of our knowledgeable tour specialists will reach out to assist you in crafting your dream trip to Portugal.
Rated 5-Star on Google & TripAdvisor
Use this company! An excellent experience! As a seasoned traveler and very detailed oriented customer, working with both Irene's was a joy and in the end produced a wonderful experience. Their personal touch on every detail and their communication was extraordinary.
Recommend them highly! These folks are very professional, and flexible in creating a custom tours, and handling last-minute changes. The guides were knowledgeable and friendly. Recommend them highly!
A Flawless Trip! Travel by Luxe assisted us in planning an excellent trip to Genoa and the Italian Riviera including Cinque Terre. The drivers they provided were courteous, efficient, safe and their vehicles were immaculate and comfortable.
Hands down the best travel company! Every detail was taken care of! All questions were answered. Every guide was knowledgeable, flexible, and kind! In a situation when travel can be stressful, every individual was fantastic.
A Great Experience! We just returned from a trip that was organized through Travel by Luxe. It was one of the best trips we ever took and it was organized brilliantly. A special thank you to Francesca, a great experience and highly recommend.
Amazing Italy Awesome trip! Graziano arranged everything perfectly and was very patient with our planning process and changes. Private tours and transfer worth the extra $$$. Will use again.
Qualified Guides.
Certified Excellence.
Our Popular Portugal Tour Itineraries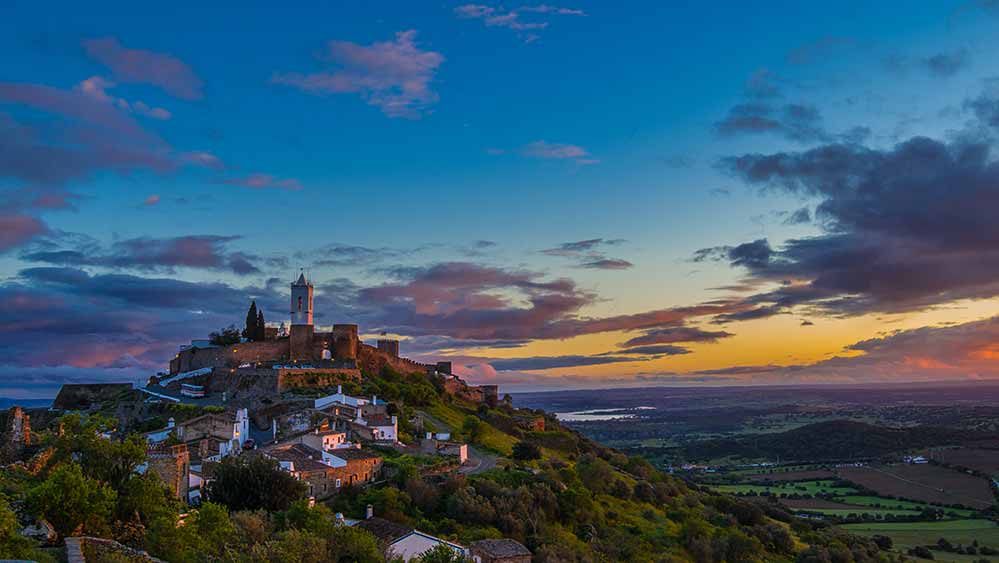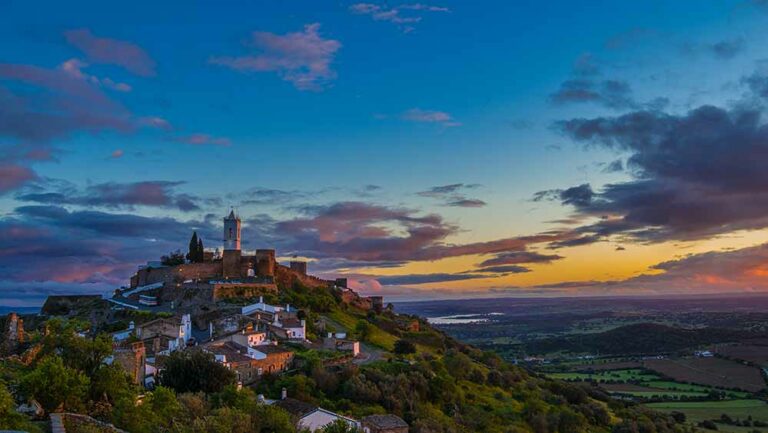 Join us on a once-in-a-lifetime 21-day journey through Portugal, where you'll encounter the best this stunning nation has to showcase.
Most popular tour destinations