Discover Portugal With Our 7-Day Tour Itinerary
How to spend 7 days in Portugal
Embark on an incredible journey through some of Portugal's most beautiful and fascinating destinations with our 7-day tour. From the bustling city of Porto to the historic town of Braga and the breathtaking Douro Valley, you'll experience a diverse range of landscapes, cultures, and histories.
This tour offers the perfect combination of cultural experiences, delicious cuisine, and stunning natural beauty. With so much to see and do in Portugal, you'll be amazed by the endless possibilities this country has to offer. Get ready to immerse yourself in the rich heritage of Portugal and create memories that will last a lifetime.
Day 1: Welcome to Porto & Transfer to Amarante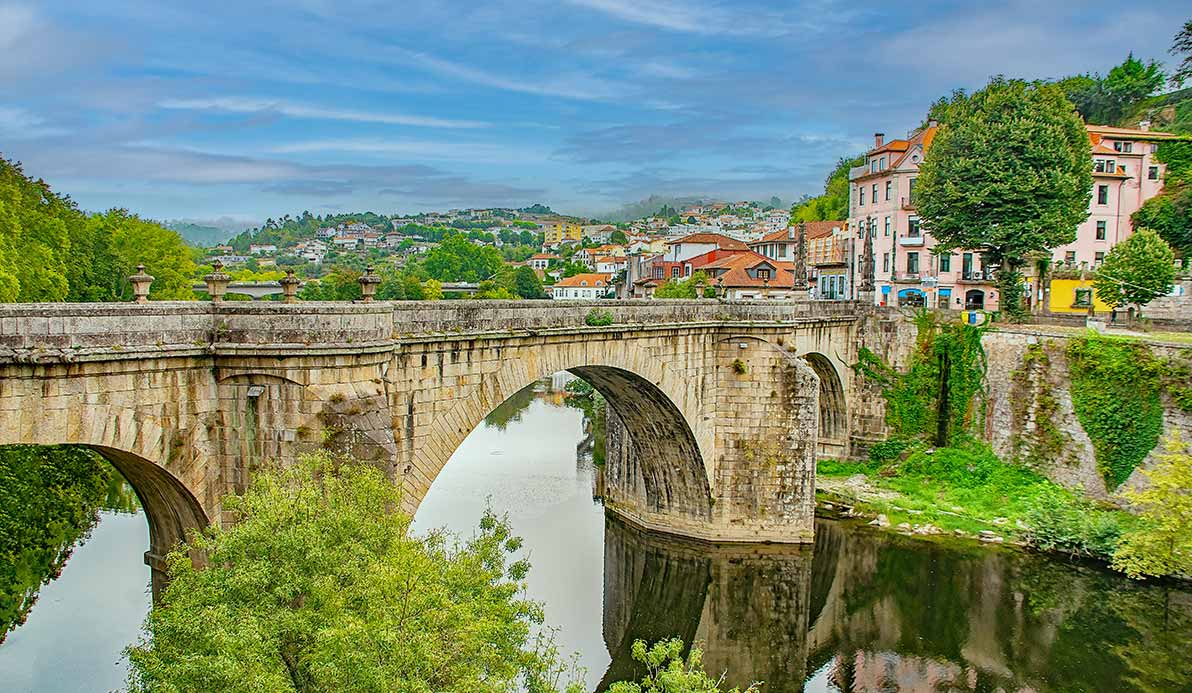 Begin your Portuguese adventure with a warm welcome upon arrival in Porto, the second-largest city in Portugal. You'll be greeted by one of our representatives at the airport or train station and privately transferred to the charming town of Amarante. Nestled in the heart of the lush Minho region, known for its production of vinho verde wine, Amarante is a true gem. Situated along the Tâmega River and crossed by the picturesque São Gonçalo bridge, the town is dotted with cafes and restaurants that take full advantage of the beautiful scenery.
Check into the luxurious Relais Chateaux hotel Casa Da Calçada, where you'll be treated like royalty. After getting settled in, treat yourself to a gourmet meal at the hotel's Michelin-starred restaurant.
Day 2: Day Trip To Braga & Guimaraes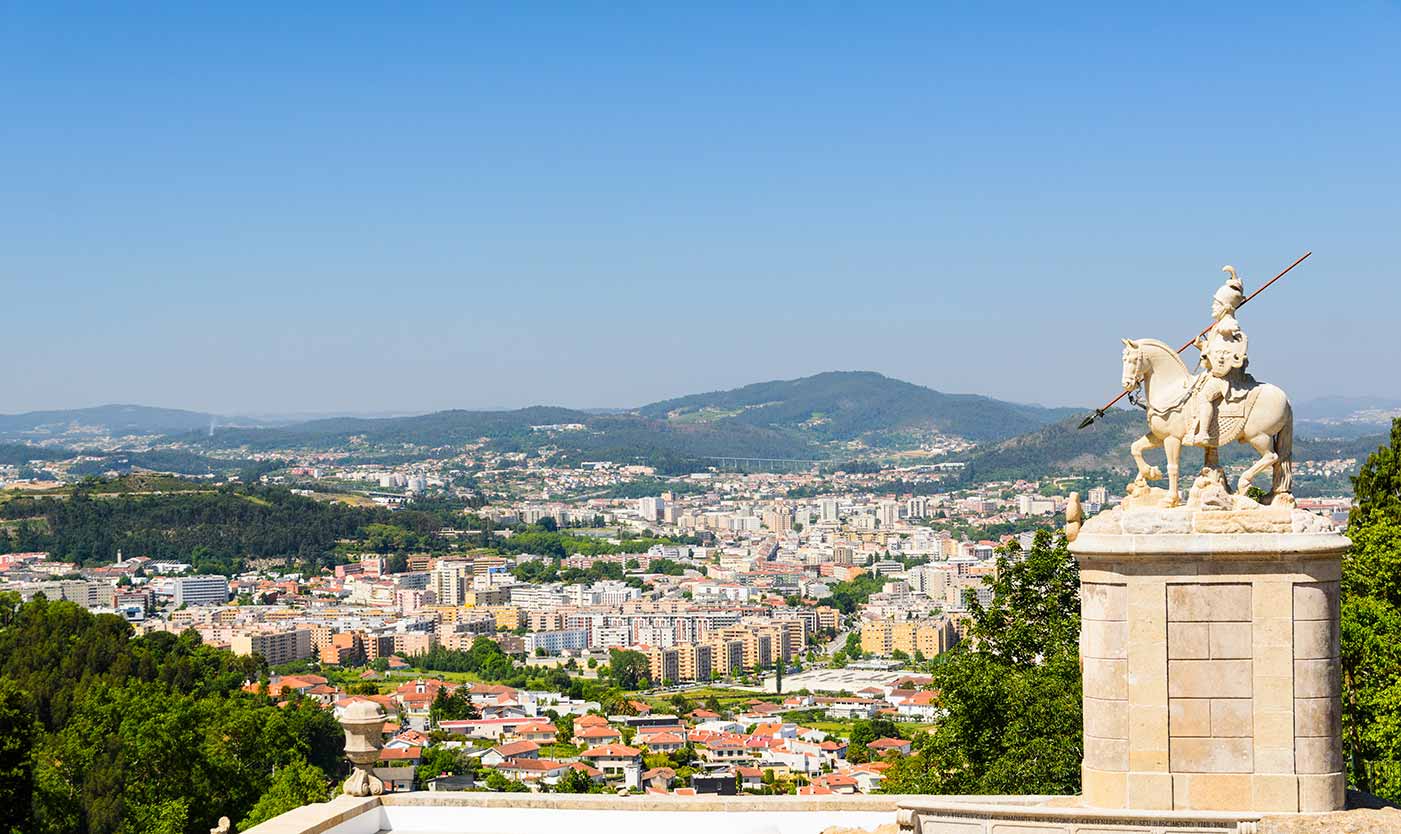 Following a delicious breakfast at the hotel, you'll embark on a tour of Braga and Guimaraes, two towns known as the "jewels of the north". Guimaraes was once the first capital of Portugal and boasts a rich history, and you'll have the opportunity to explore its historic center, including the Duques de Bragança Palace, Toural Square, Oliveira Square, the Cathedral, and the pottery center.
Your next stop will be Braga, where you'll visit the Sameiro Sanctuary and the Church of Bom Jesus, as well as the Cathedral and the old town. Your day will conclude with a visit to Barcelos, where you can explore its historic old town, the Romanesque Bridge, the archaeological museum, and the Our Lady do Terço Church.
Upon returning to Amarante in the afternoon, you'll have some free time to take a leisurely walk through the old town, a true example of Portuguese charm. You'll spend the night in Amarante, getting a good rest for the adventures to come.
Simply outstanding! We visited Italy in September & used Luxe for all our tours and we can honestly say, they were the best! Right from the start, communication was easy and professional. Amy and her guides were able to customize their tours to suit our interests! If you want bespoke tours, I wouldn't use anyone else. We would highly recommend Luxe & will definitely use them again when we next visit Italy!
Day 3: Travel to Douro Valley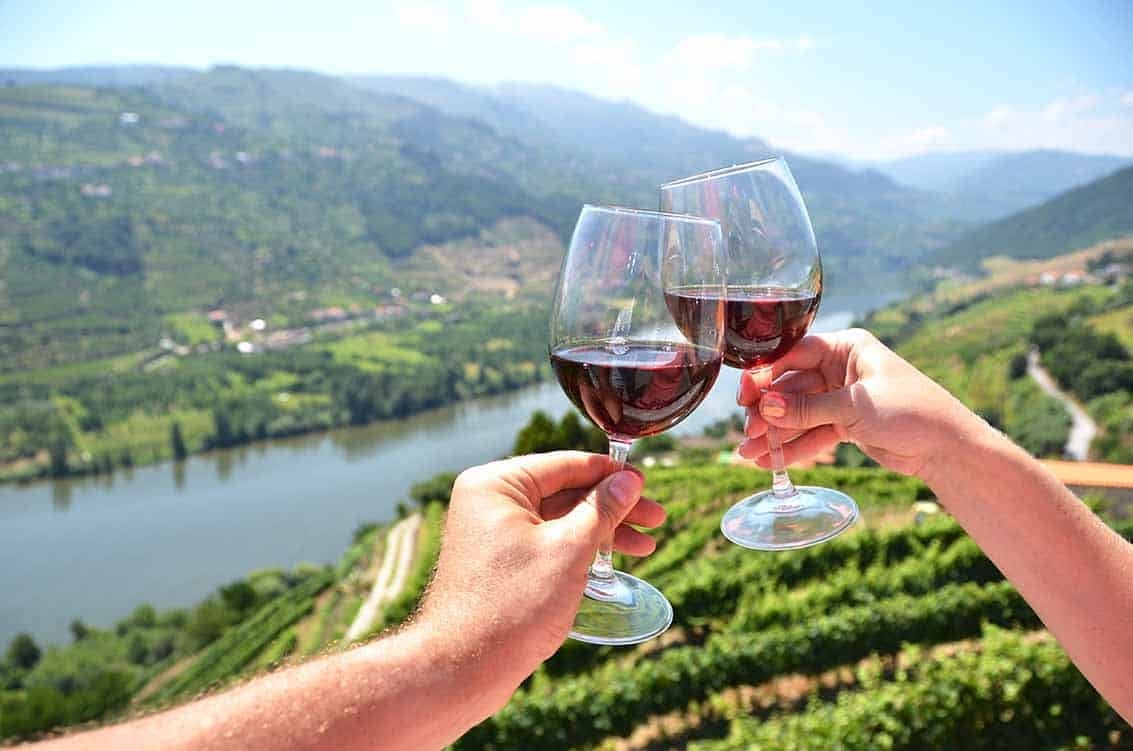 After enjoying breakfast at your hotel, you will meet your private driver and set off for the beautiful Douro Valley. The Douro region is known for its Port wine and its stunning scenery. In Regua, we will take a scenic river cruise to marvel at the millions of vineyards that blanket the mountains, creating a landscape that has earned a place on UNESCO's World Heritage list. We will also visit the Mateus 18th-century palace.
In the afternoon, we will check into the Quinta Nova Luxury Winery House, the first wine hotel in Portugal. This renovated 19th-century manor house offers 11 charming rooms with panoramic views of the vineyard and river, all decorated in period style and providing maximum comfort.
The hotel's grounds include gardens and terraces, a pool nestled among the vineyards, a chapel, a pergola-covered terrace, access to a wine bar, a winter garden, and fruit orchards. There are also many historical sites and unique places to explore. The Quinta Nova Luxury Winery House offers a range of wine-related activities and tours, as well as pedestrian footpaths and other options, all with breathtaking views.
Overnight in Quinta Nova.
Day 4: Explore the Douro Valley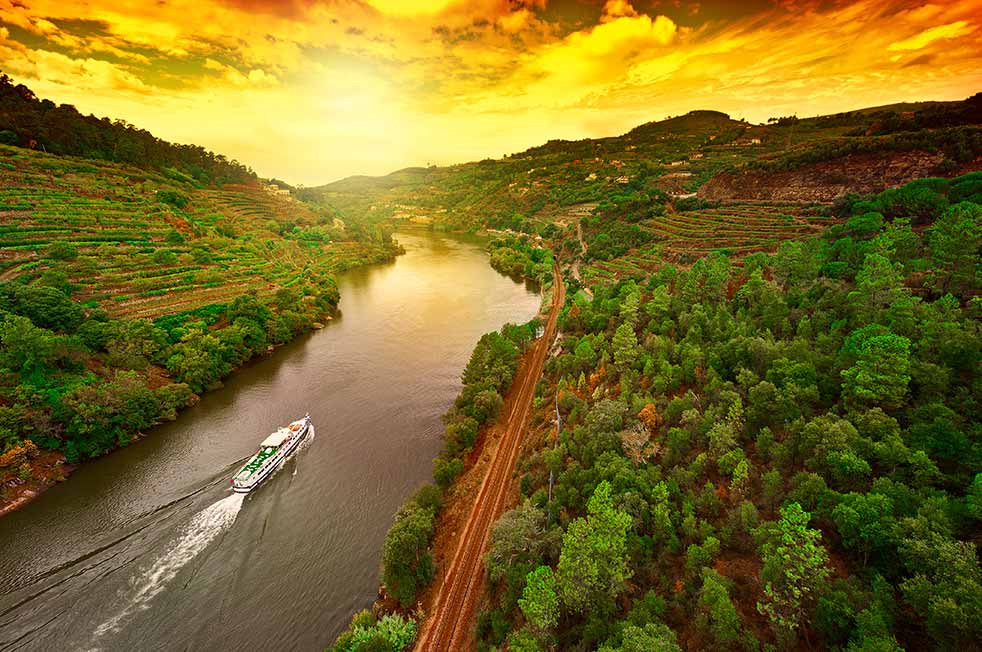 Portugal is renowned for its scrumptious baked goods, so as you rise this morning, be sure to try some of the fresh pastries and bread, such as the sponge cake-like "pão de ló," the "pão de Deus," and the cornbread-style "broa." If you're in the mood for a hearty meal, indulge in traditional Portuguese dishes like the kale soup "caldo verde," the scrambled eggs "ovos mexidos," and the sweet bread-topped bacon and eggs "toucinho do céu." Don't forget to wash it all down with a strong cup of Portuguese coffee.
Next, take a breathtaking boat tour along the Douro River, a journey through the heart of the country's renowned wine region. Choose from a variety of boat tour options, from intimate small vessels to larger river cruisers.
As you float down the river, admire the stunning views of the valley, including the terraced vineyards that line the riverbanks. You'll have the chance to visit some of the region's most famous wineries and estates, as well as historic villages and towns along the way. The boat will make several stops, giving you the opportunity to explore these sights on foot.
Not only will you get to enjoy the rich cultural and historical offerings of the Douro Valley, but you'll also be surrounded by breathtaking natural beauty, including lush forests and rolling hills.
River Douro Wine Estate Tour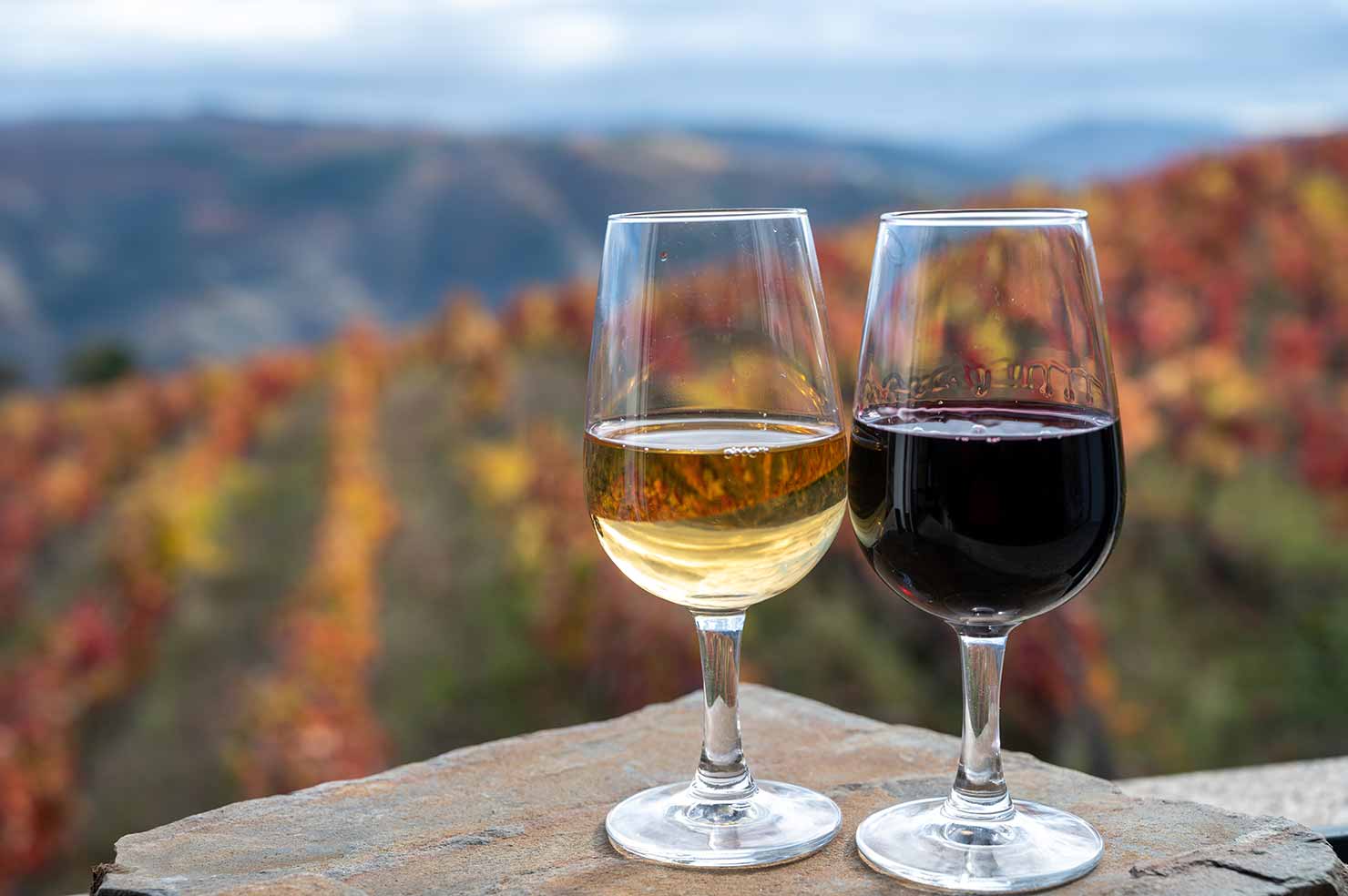 Take a break during your journey and visit a winery situated along the river. In the Douro Valley, there is an abundance of wineries, each with its own unique features and wine selections.
Some of the top choices include the Quinta do Vale Meão, famous for its sophisticated red wines; the Quinta do Vallado, boasting vineyards that have been around for centuries; and the Quinta da Pacheca, a winery operated by a family with a rich history. During your tour, you will be educated about the area's history and customs, as well as the methods of wine production.
You will also have the chance to taste some of the wines produced at the winery, either through a guided tasting session or on your own. Based on the winery, you may also get to explore the vineyards, the cellar, and the aging rooms, gaining behind-the-scenes insight into the wine-making process.
Evening Meal in The Valley
Indulge in an elegant dining experience in the Douro Valley. Visit a high-end restaurant and continue to experience the region's wines, paired with mouth-watering dishes made using local ingredients.
Some top dining options in the area include the Restaurante Quinta do Vallado, known for its upscale cuisine and breathtaking views of the valley; the Restaurante Quinta do Tedo, which offers traditional Portuguese dishes with a contemporary twist; and the Restaurante Solar do Vinho do Porto, featuring an elegant atmosphere and an extensive wine selection.
You may encounter dishes such as "bacalhau" (cod), "arroz de pato" (duck rice), and "frango no churrasco" (grilled chicken) at these restaurants. Don't forget to leave room for dessert, as the region is renowned for its delicious pastries and sweets, like "pudim abade de priscos" (caramel custard) and "queijadas de vinho" (wine cheese tarts).
Amazing Travel Agency! Marta helped us plan our whole trip and it was absolutely amazing! We did private walking tours, private winery tours, and everything was great! Marta made the itinerary with our interests in mind and was extremely helpful! The tour guides (Viola and Jessica to name two of the many) were outstanding! Marta also helped plan the perfect engagement! We highly recommend this company and will be using them again!
Day 5: Arrival & Exploring Porto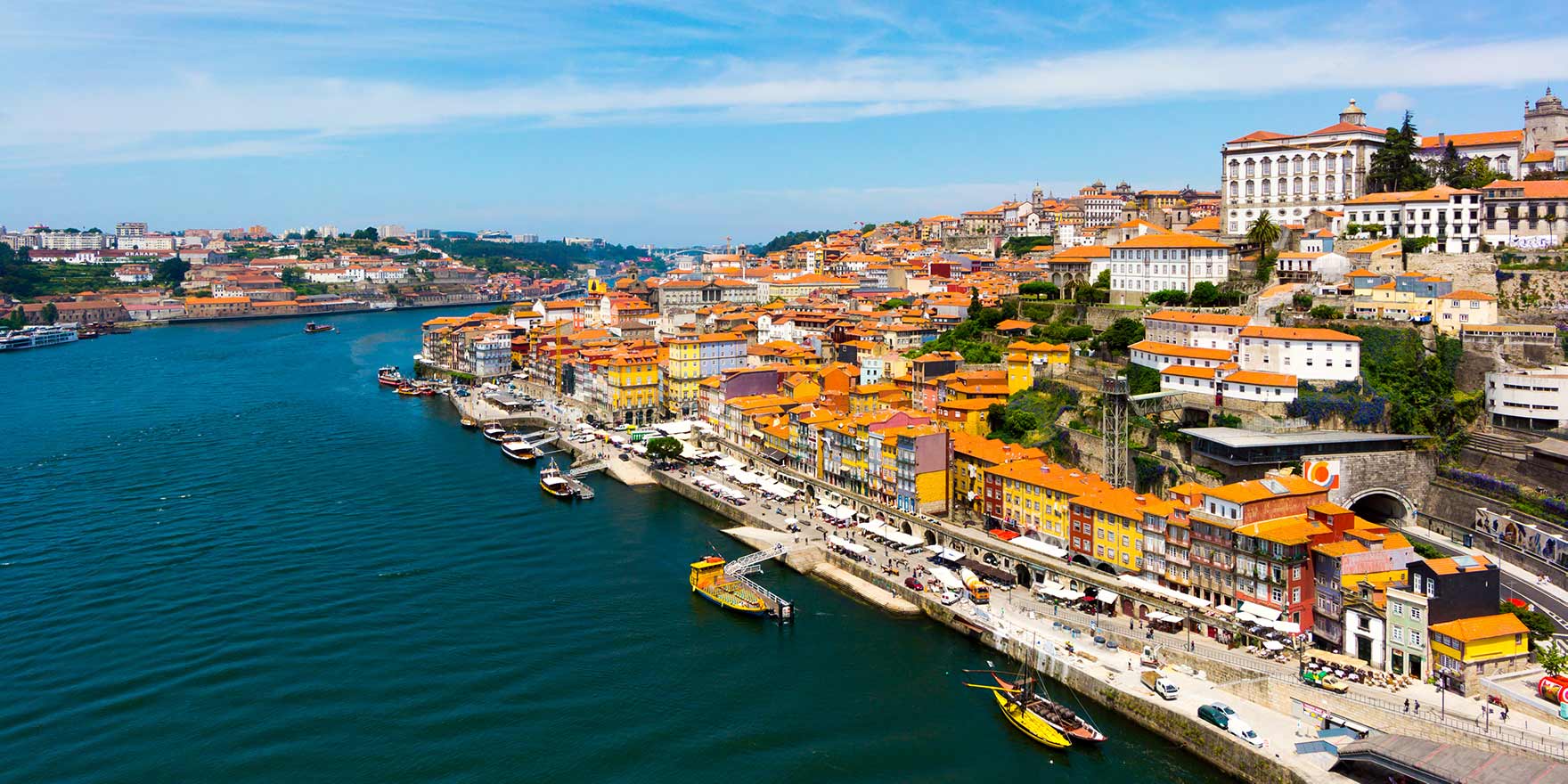 Meet your private driver and embark on an enlightening city tour of Porto, Portugal's second most important city. Recently designated as a UNESCO World Heritage site, Porto boasts many popular attractions that you will get to see, including Boavista, the Foz seaside area, St. Francis Church, the Stock Exchange Palace, Mouzinho da Silveira Street, Sao Bento Railway Station, and the Cathedral.
After the tour, cross the Luis I Bridge to Vilanova da Gaia for a Port wine tasting, where some of the most famous Port wine brands, such as Sandeman, have their cellars. Then, return to Porto to take a 50-minute "6 Bridges" cruise, giving you the chance to admire the old city's typical houses and lively Ribeira district while viewing the architecture of the bridges that connect the two river banks.
In the evening, have the option to explore Porto on your own, visit museums and galleries, shop for souvenirs, or simply relax with a leisurely stroll along the river. Your overnight stay will be at the luxurious Relais Chateaux, The Yeatman hotel in Porto.
Day 6: Aveiro Day Excursion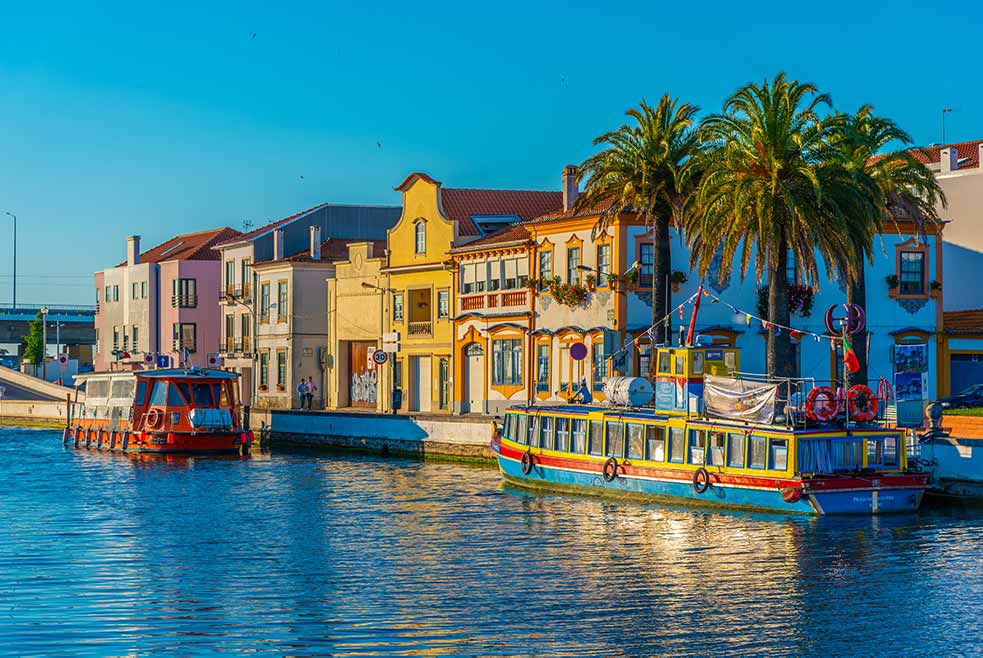 Your private driver will pick you up in the morning and take you on a 45-minute journey to Aveiro, famously known as "The Venice of Portugal".
Take a guided tour of the city center, showcasing its famous landmarks, including the Gothic Aveiro Cathedral, famous for its stunning stained-glass windows and intricate carvings, the Art Nouveau-style railway station, embodying the city's rich cultural heritage, and the serene Municipal Garden, a haven of greenery and flowers in the heart of the city. You may also get to see some of the city's historical buildings, such as the old town hall, the impressive Aveiro Palace, and the Aveiro Museum, which offers an insightful look into the history and culture of the region.
Indulge in a traditional Portuguese lunch at a local eatery, savoring the region's popular seafood dishes such as freshly caught fish and shellfish and specialties like "caldeirada" (a hearty fish stew).
Later in the afternoon, embark on a boat tour of the Ria de Aveiro, a network of canals and lagoons that make the city unique. As you glide through the waterways, you'll have the chance to witness the beautiful landscapes and wildlife of the region, including the reeds and marshes along the shores, the seabirds that call it home, and the vibrant "moliceiros" (traditional boats used for seaweed harvesting). You may also catch a glimpse of the city's historic salt pans, used for centuries to produce the renowned Aveiro salt. The boat tour provides a different perspective of the city and its surroundings, allowing you to admire the beauty and peacefulness of this extraordinary environment.
Return to Porto in the evening, giving you plenty of time to rest and recharge for your next day's adventures.
The best trip ever! By far the best travel company in all of Europe. We are a group of 9 who just got back from a French/Spanish/Italian cruise. I chose not to book any excursions through the boat but instead stumbled upon Travel by Luxe. All I had to do was explain to Graziano what ports we were coming into and the gist of what we wanted to see and he handled the rest. Within 48 hours I has a complete proposal with details, pictures, suggestions, itinerary, etc for all 7 cities that we were visiting. Graziano also gave me his personal phone number and not only did we text multiple times before the trip but also during. He was constantly checking in and was always available to help coordinate meeting places, contact people and transportation. Graziano also notified me of schedule changes that the boat made before it was made public to the passengers so were able to adopt to all changes very easily. Additionally on the last day we were so tired we chose not to go on one of the tours so Graziano rolled over our money and we used it as a credit to get to the airport. This was my first time in Europe and I am a nervous person and since I was put in charge of all the tours I was extremely concerned something would go wrong. That was not the case at all. It was PERFECTO!! I would highly recommend this company to anyone travelling to Europe and I will certainly plan on using them again in the future. Feel free to contact me if you have any questions at all!!
Day 7: Porto Cathedral & Ribeira District Tour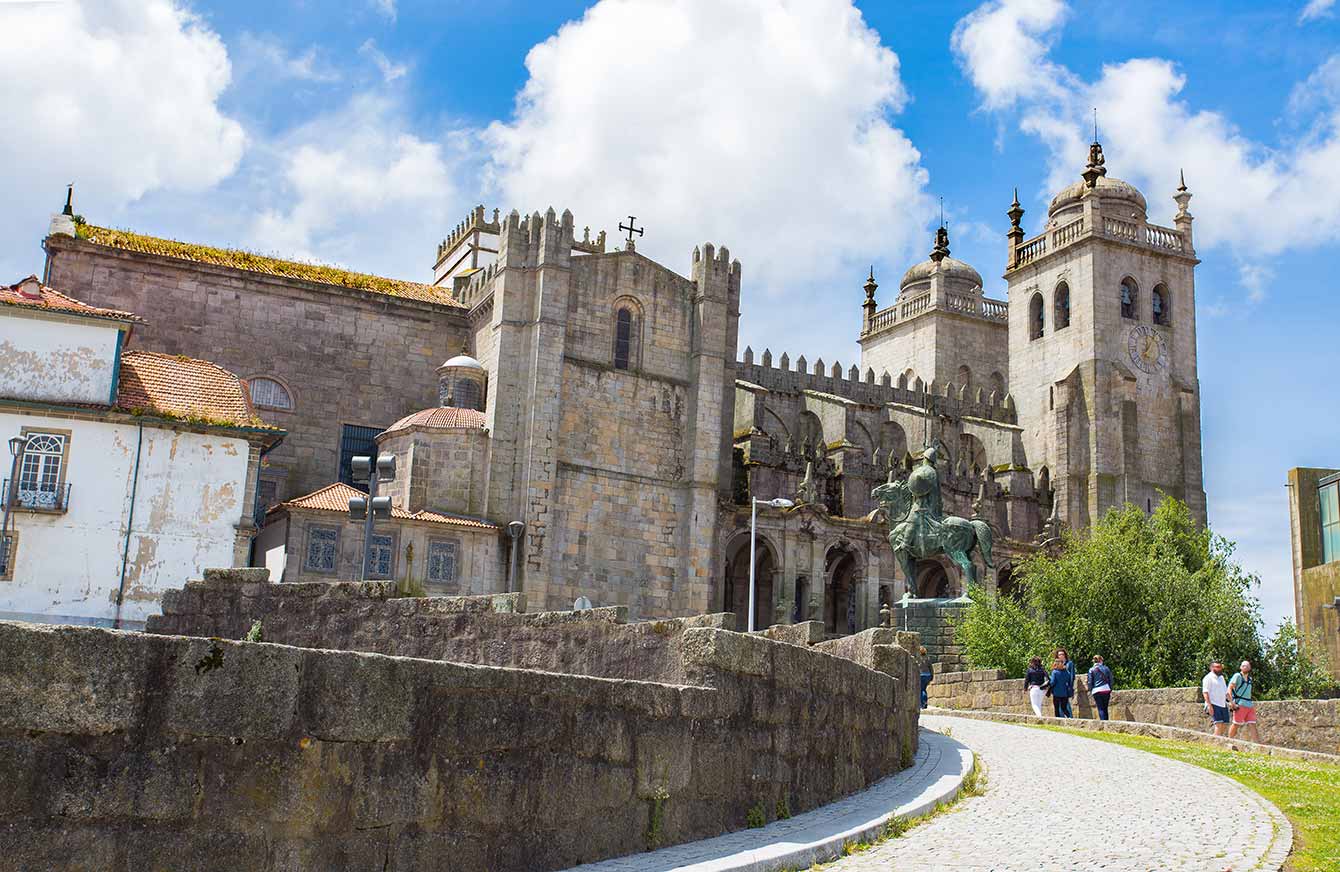 Begin your day with a delicious breakfast at a local café or bakery located in the heart of the city. Try some of Porto's famous treats such as the "francesinha" (a sandwich filled with ham, sausage, and steak), the "bolinho de bacalhau" (codfish fritters), and the sweet "toucinho do céu" (an almond-based dessert).
After breakfast, join a guided tour of Porto's historic district, where you will visit some of its most iconic landmarks. This tour will showcase the stunning São Francisco Church with its gorgeous gilded interior and elaborate wooden carvings, the towering Baroque-style Clérigos Tower offering panoramic views of the city, and the 19th-century neoclassical Palácio da Bolsa, which now serves as a museum and conference center.
You will also have the chance to see Porto's historic squares like the Praça da Ribeira, Praça do Infante, and Praça dos Leões, as well as wander through the charming streets and alleyways that make up the old city center. This tour will offer you a deep insight into Porto's rich history, culture, and architecture.
Take a guided tour of Porto Cathedral to delve into its history and architecture. Your knowledgeable guide will lead you through the cathedral and impart intriguing details about its construction and various artistic features.
The tour culminates with a climb to the top of the bell tower, offering breathtaking views of the city and surroundings while your guide highlights important landmarks and historical sites. You may also get a rare glimpse into the cathedral's concealed areas and passages, giving you a privileged and intimate look at this magnificent building.
Ribeira Guided Walking Tour
Discover the history and charm of Porto's Ribeira District with a guided walking tour through the narrow streets and alleyways of Porto's Ribeira district to experience its history and charm. With a knowledgeable guide, you will visit famous landmarks, hidden gems, and other notable attractions that highlight the area's rich heritage.
Explore The Historic Mercado do Bolhão
One of the highlights of the tour is a visit to the Mercado do Bolhão, Porto's historic covered market. Here, you'll see the market's colorful stalls filled with fresh produce and learn about its history and significance to the local community.
Discover the Beauty of São Francisco Church
Another highlight is a visit to the stunning São Francisco Church, a 14th-century Baroque-style church known for its ornate gold decorations and beautiful stained glass windows. Your guide will provide information on the church's history, architecture, and the artworks inside.
In addition to the Mercado do Bolhão and São Francisco Church, your tour may also include stops at other notable sites such as the Porto City Hall and the charming Praça da Ribeira.
Get In Touch About Your Portugal Vacation For 7 Days
Let us tailor this itinerary to your unique interests and needs. As Portugal travel specialists, we have the expertise to plan the trip of your dreams, whether it be for cultural excursions, outdoor escapades, or a serene holiday.
Fill out our contact form to connect with our team and talk about your travel plans. We will be glad to assist you in creating an unforgettable, custom-made trip to Portugal.
Rated 5-Star on Google & TripAdvisor
Use this company! An excellent experience! As a seasoned traveler and very detailed oriented customer, working with both Irene's was a joy and in the end produced a wonderful experience. Their personal touch on every detail and their communication was extraordinary.
Recommend them highly! These folks are very professional, and flexible in creating a custom tours, and handling last-minute changes. The guides were knowledgeable and friendly. Recommend them highly!
A Flawless Trip! Travel by Luxe assisted us in planning an excellent trip to Genoa and the Italian Riviera including Cinque Terre. The drivers they provided were courteous, efficient, safe and their vehicles were immaculate and comfortable.
Hands down the best travel company! Every detail was taken care of! All questions were answered. Every guide was knowledgeable, flexible, and kind! In a situation when travel can be stressful, every individual was fantastic.
A Great Experience! We just returned from a trip that was organized through Travel by Luxe. It was one of the best trips we ever took and it was organized brilliantly. A special thank you to Francesca, a great experience and highly recommend.
Amazing Italy Awesome trip! Graziano arranged everything perfectly and was very patient with our planning process and changes. Private tours and transfer worth the extra $$$. Will use again.
Qualified Guides.
Certified Excellence.
Our Popular Portugal Tour Itineraries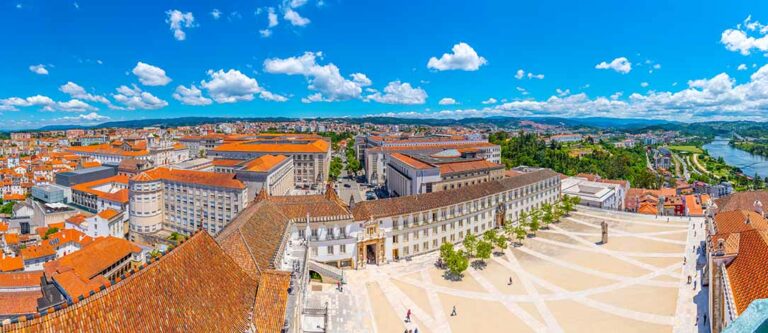 This 5-day tour of Portugal is an exceptional opportunity to explore the country's most beautiful & historic destinations with your own guide.
Most popular tour destinations