2 Weeks In Portugal Private Tour Itinerary
How To Spend 14 Days In Portugal
Explore Portugal's rich heritage, culture, and breathtaking scenery with our 14-day tour. With two weeks at your disposal, visit some of the country's most renowned sites, including the Belem Tower, the Jeronimos Monastery, the São Jorge Castle in Lisbon, and the historic center of Porto and the Douro Valley wine region. Delight your taste buds with the country's authentic cuisine, including bacalhau (cod), pastel de nata (custard tart), and the famous Port Wine.
Get in touch with our tour planners and create a personalized tour itinerary tailored just for you. Fill out the form below to get started.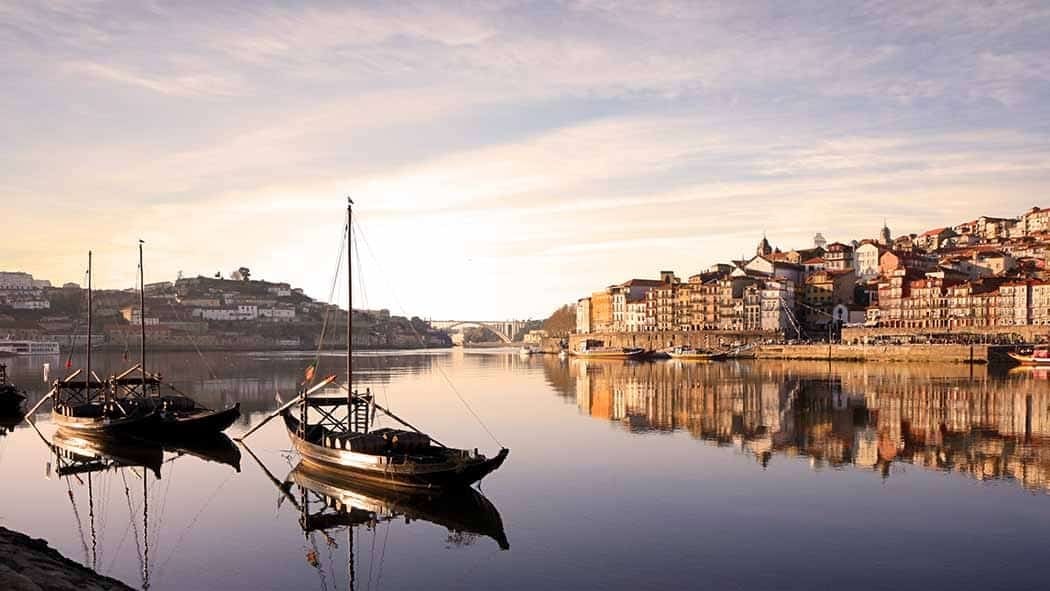 Welcome to Porto! Upon arrival at the airport, you will be greeted by our representative and transferred to your hotel.
Take a break and get comfortable at your hotel before embarking on an evening filled with the city's most celebrated treat, the sweet Port wine. We have arranged a private tour at a local winery, such as Graham's Port Lodge or Taylor's Port, where you will be guided through a tasting of some of Porto's finest Port wines.
Savor the tranquil atmosphere of the winery and gain insights into the history and production of this renowned Portuguese vinho.
Day 2: Private Guided Tours of Porto
Get ready to uncover the city's architectural riches and lively markets with our itinerary of private tours of Porto.
Your personal guide will accompany you on a journey around the city and showcase its most renowned landmarks.
Bolhão Market & Torre dos Clerigos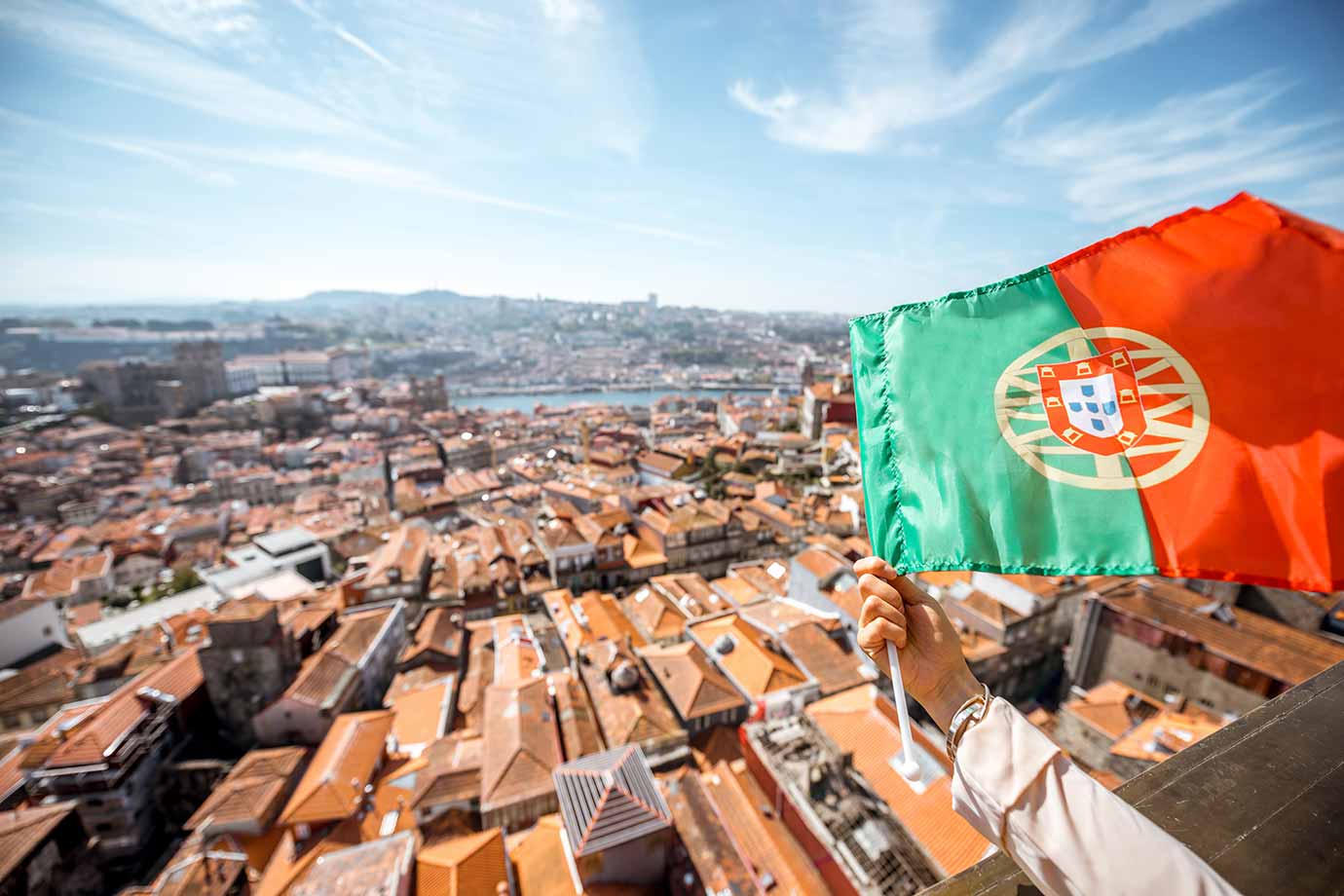 Kick off your tour of Porto with a visit to the historic Mercado do Bolhão market, filled with floors packed with an abundance of fresh produce and local goods.
Afterward, your guide will lead you to the Torre dos Clerigos, a stunning 18th-century bell tower that offers breathtaking panoramic views of the city. Ascend the tower and soak in the views while your guide shares the history and architecture of the city.
Porto Cathedral & Lunch in the Area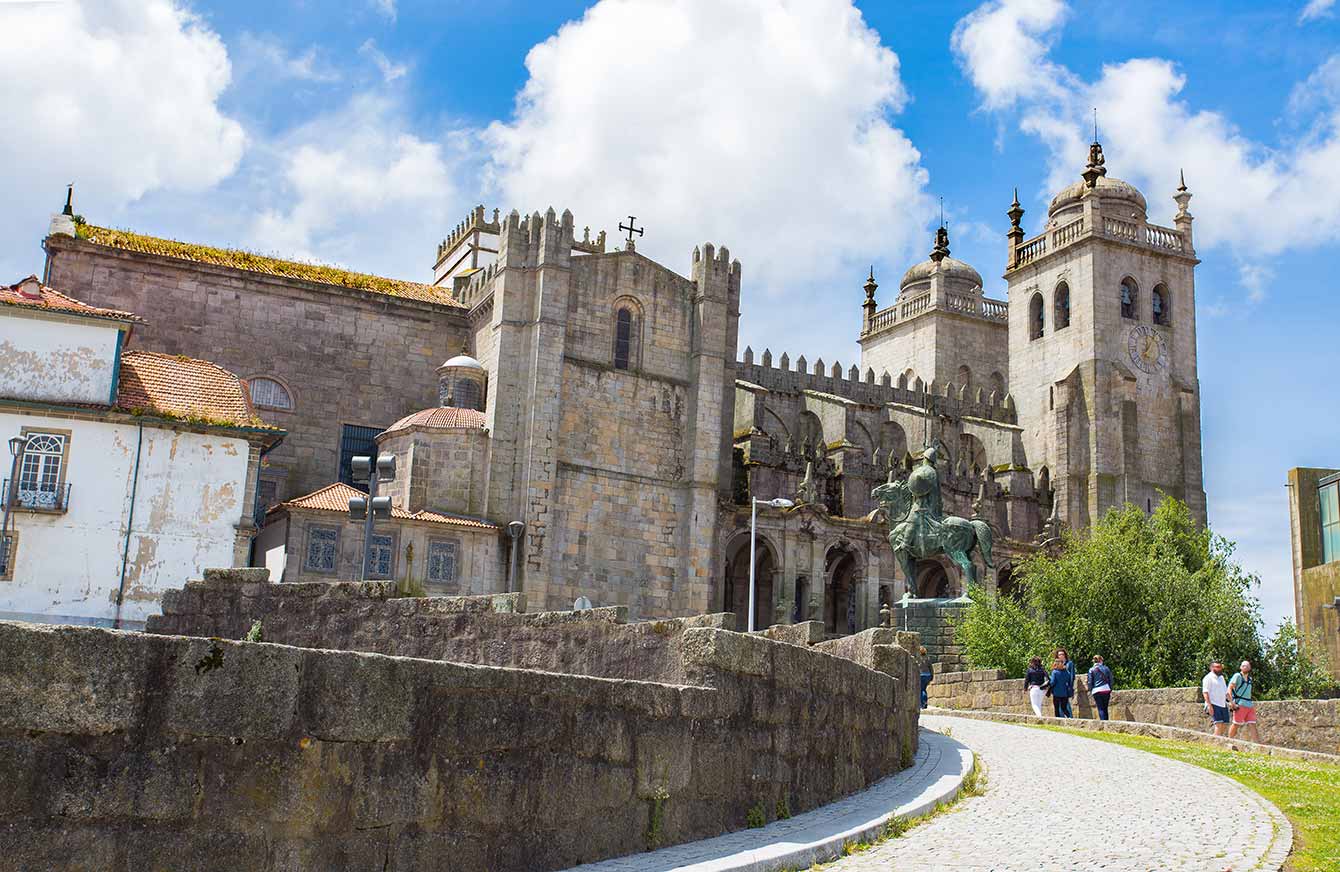 After admiring the views from the tower, head to the Porto Cathedral, a 12th-century fortress-like cathedral located in the city center. Take a moment to admire the interior filled with artistic and architectural details.
Indulge in a leisurely lunch at a local eatery such as Casa de Pasto or Ode Porto Wine House, where you can savor the city's famous seafood dishes and sample some of the region's prestigious wines.
Palacio de Bolsa, Banks of the Duoro River & Porto Wine
In the afternoon, tour the Palacio de Bolsa, a gorgeous 19th-century palace that now serves as a conference and events center. Be amazed by the palace's opulent interiors, blending traditional Portuguese and European styles.
Explore Porto's energetic neighborhoods and historical streets, immersing yourself in the city's local culture. Visit the famous Lello Bookstore, considered one of the world's most beautiful libraries, and stroll along the banks of the Douro River, taking in the stunning views of the city's bridges and riverfront.
Conclude your day with a visit to a local winery, such as Graham's Port Lodge or Taylor's Port, for a guided tour and tasting of some of Porto's finest Port wines. Soak in the serene atmosphere of the winery and learn about the history and production of this iconic Portuguese drink.
Simply outstanding! We visited Italy in September & used Luxe for all our tours and we can honestly say, they were the best! Right from the start, communication was easy and professional. Amy and her guides were able to customize their tours to suit our interests! If you want bespoke tours, I wouldn't use anyone else. We would highly recommend Luxe & will definitely use them again when we next visit Italy!
Day 3: Make Your Way To Douro Valley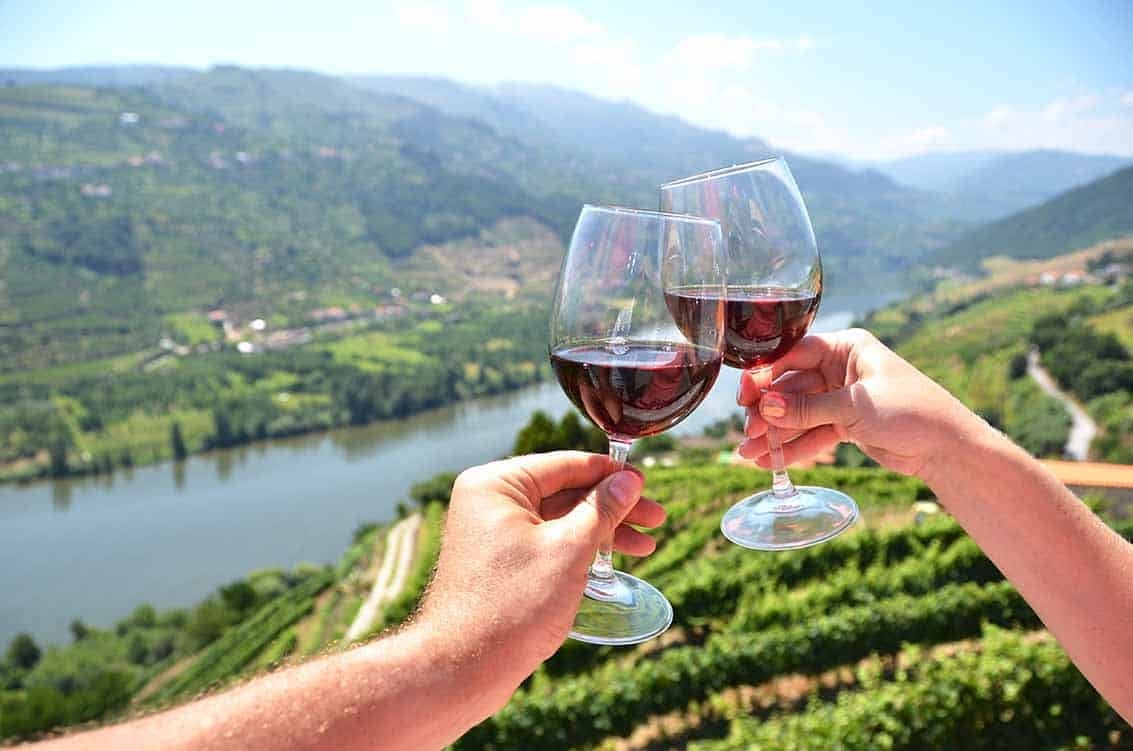 Spend a full day exploring the magnificent Douro Valley with a private driver and guide. Start your morning with a luxurious 2-hour drive in an air-conditioned vehicle to the heart of Portugal's premier wine district.
Your tour will commence with a visit to the historic wine estate of Quinta do Vale Meão. Take a guided tour of the winery and vineyards, gaining insight into the production and history of the estate's renowned wines. After the tour, indulge in a wine-tasting session, sampling some of the finest wines and accompanied by a selection of local cheeses and snacks.
In the late afternoon, visit the charming town of Régua, located on the banks of the Douro River. Explore its narrow streets, visit the Douro Museum, and gain a deeper understanding of the region's history and culture.
End your day with a delicious local meal at a restaurant in Régua, such as O Forno or Restaurante O Alpendre, where you can enjoy the region's seafood and grilled meats.
Spend the night in the Douro Valley.
Day 4: Explore Douro Valley Wine Region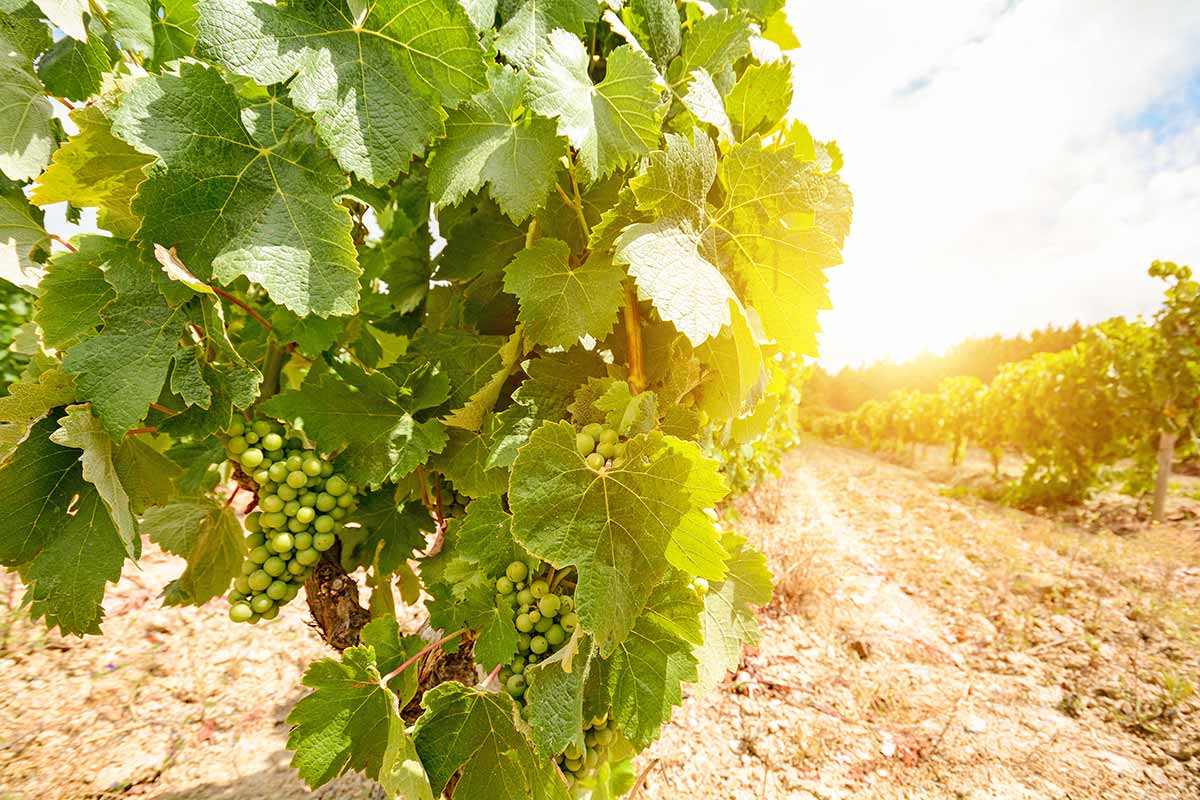 Today, your guide will pick you up in the morning to continue exploring the picturesque Douro Valley.
Begin by visiting the Quinta do Seixo winery, located in the heart of the region, and take a guided tour of the winery and vineyards. Gain insights into the production of Port wine and taste some of the winery's finest wines during a tasting session.
Next, visit the town of Lamego, situated on the banks of the Douro River, and marvel at the Lamego Cathedral, a stunning 18th-century building offering breathtaking views of the surrounding countryside.
Take a scenic drive through the Douro Valley, admiring the breathtaking landscapes and vineyards. Make stops at some of the most picturesque viewpoints, such as the Miradouro do Porto da Carne or the Miradouro do Vale de Gonta, to capture memories.
End the two-day journey in the Douro Valley by indulging in a traditional Portuguese meal and trying some of the region's signature dishes, accompanied by more of its renowned wines.
Overnight in your Duoro Valley accommodation.
Day 5: Aveiro & Buçaco Guided Tours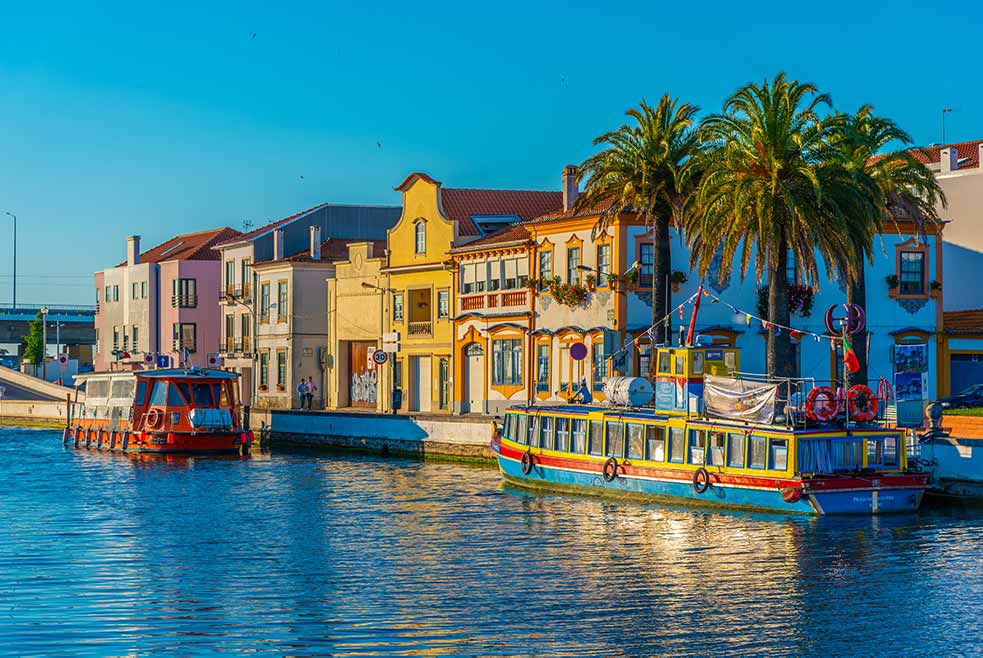 On the fifth day of your 14-day tour of Portugal, you'll embark on a journey to the Bucaco mountain range, stopping to spend a half-day exploring the charming coastal town of Aveiro.
Renowned for its canals, brightly-colored boats (moliceiros), and dishes featuring Codfish, Aveiro is a city with much to offer. During your half-day guided tour, you'll get to visit some of the town's top attractions, such as the Aveiro Museum, Fish Market, and Salt Pans. You'll also have the chance to admire the city's art nouveau architecture and try the traditional Portuguese sweets called "ovos moles."
To complete your experience, you'll embark on a private boat ride through Aveiro's canals on a classic Portuguese moliceiros. After your tour, you'll check into your hotel in Buçaco.
Evening Meal in Classic Portuguese Style
Tonight, you will be dining at the luxurious Mesa Real Restaurant. With a rich history of hosting royal banquets, the restaurant boasts ten large paintings depicting scenes from the famous poem Os Lusiadas, which recounts Vasco da Gama's journey to India.
The restaurant is also adorned with a magnificent Moorish ceiling, offering a truly unique dining atmosphere.
The menu at Mesa Real Restaurant features contemporary Portuguese cuisine masterfully crafted by the renowned chef Miguel Silva. He has created a menu that celebrates the best local ingredients and flavors in a creative and authentic way.
The restaurant also boasts an extensive collection of premium Portuguese wines, including the renowned Bussaco Wine. Since 1920, this wine has been bottled at the château and is considered to be of world-class quality. The reds are particularly noteworthy for their rich, mature flavor, while the whites, starting from the exceptional 1944 harvest, are also highly recommended. You may even be lucky enough to find a vintage from your birth year!
Day 6: Ancient City of Coimbra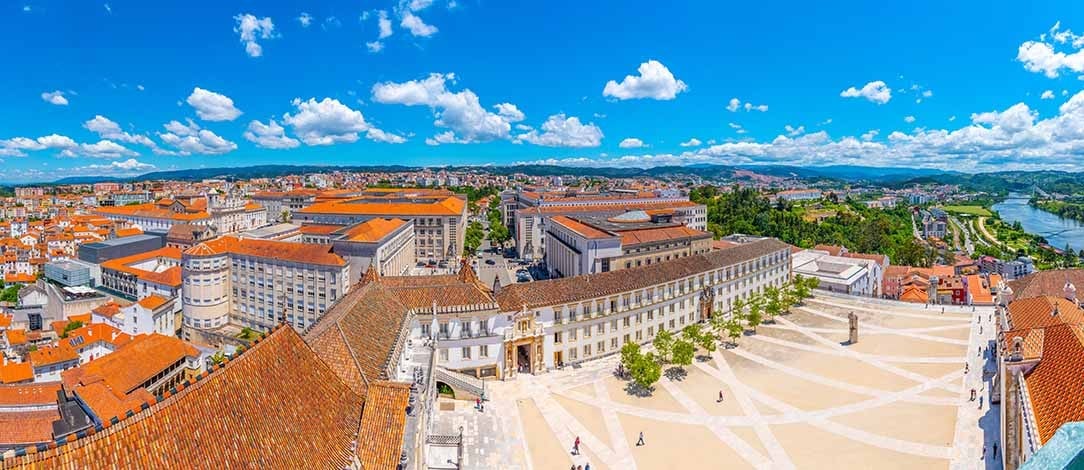 On day 6, your driver will collect you from your accommodation as you set off for Coimbra, which is only a 30-minute drive away.
Coimbra boasts a rich history and cultural significance as the home of one of the oldest universities in Europe and a UNESCO World Heritage Site. Explore the historic university district and indulge in the city's vibrant food and drink scene featuring traditional Portuguese cuisine.
Your full-day tour of Coimbra will take you on a journey through time, starting with a visit to the Old Cathedral of Coimbra, dating back to the 12th century. Get an in-depth look at the history and significance of this landmark with your knowledgeable guide.
Discover the rich history of the region at the Machado de Castro National Museum, showcasing a collection of sculptures, paintings, and other historical artifacts. Take a peaceful stroll through the picturesque Jardim da Sereia, a park located along the banks of the Mondego River.
Savor a traditional Portuguese meal at one of the many dining options available in the city. End your day with a visit to the beautiful Convent of Santa Clara-a-Velha, a 14th-century Gothic-style monastery. Spend the night in Coimbra.
Day 7: Serra da Estrela Driver Guided Excursion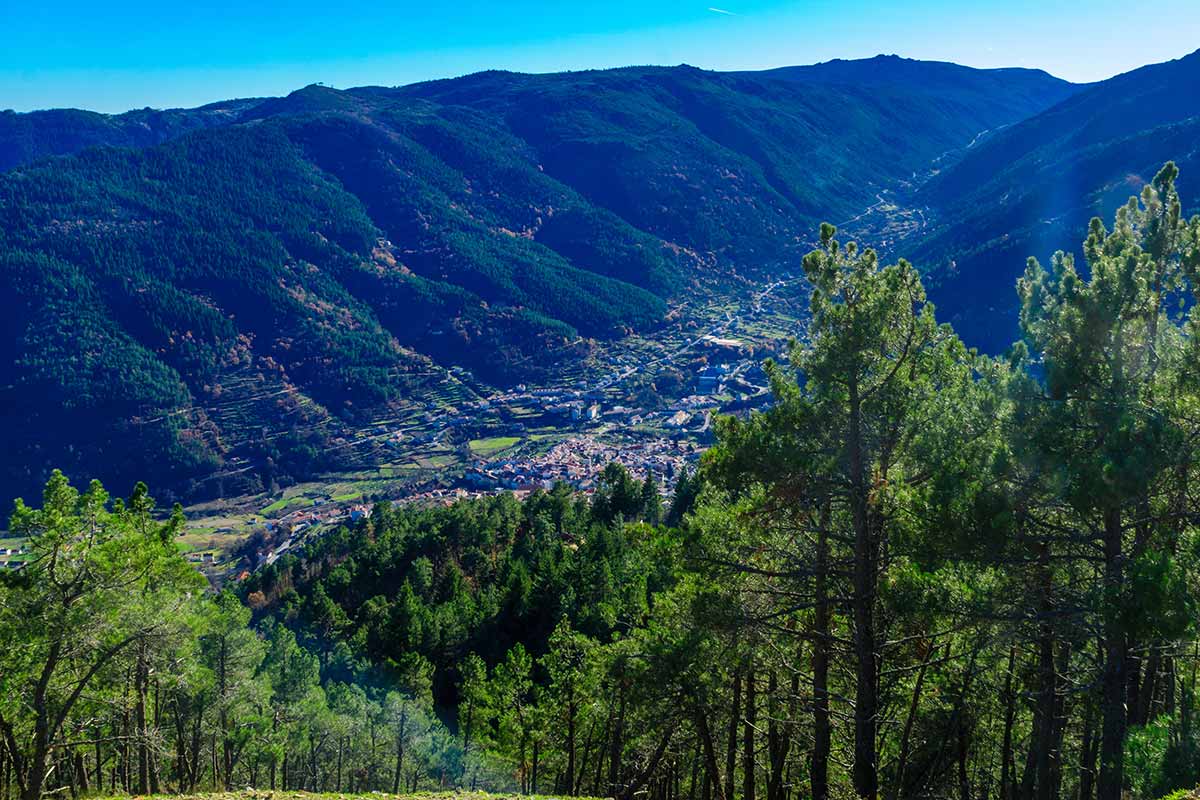 Today is all about exploring nature as you head to the Serra da Estrela mountain range, the highest in the country.
Start by exploring the Parque Natural da Serra da Estrela and marvel at the natural beauty of the region. Take a scenic hike through the mountains and visit charming villages along the way.
Stop at the Museu do Parque in Manteigas to learn about the history and culture of the area. Later, visit Covilhã to uncover the region's textile heritage at the Museu da Lana, and the Museu do Teatro.
Enjoy a delicious traditional Portuguese meal and sample the local cheeses and wines. Before retiring for the night, visit the Torre, a 19th-century observation tower offering breathtaking views of the surrounding landscape.
Return to Coimbra with your private driver for the evening.
Trip to Italy We just returned from a trip that was organized through Travel by Luxe. It was one of the best trips we ever took and it was organized brilliantly. A special thank you to Francesca, she not only helped plan the itinerary, but was available throughout the trip to assist and make any tweaks and adjustments. Overall, a great experience and highly recommend.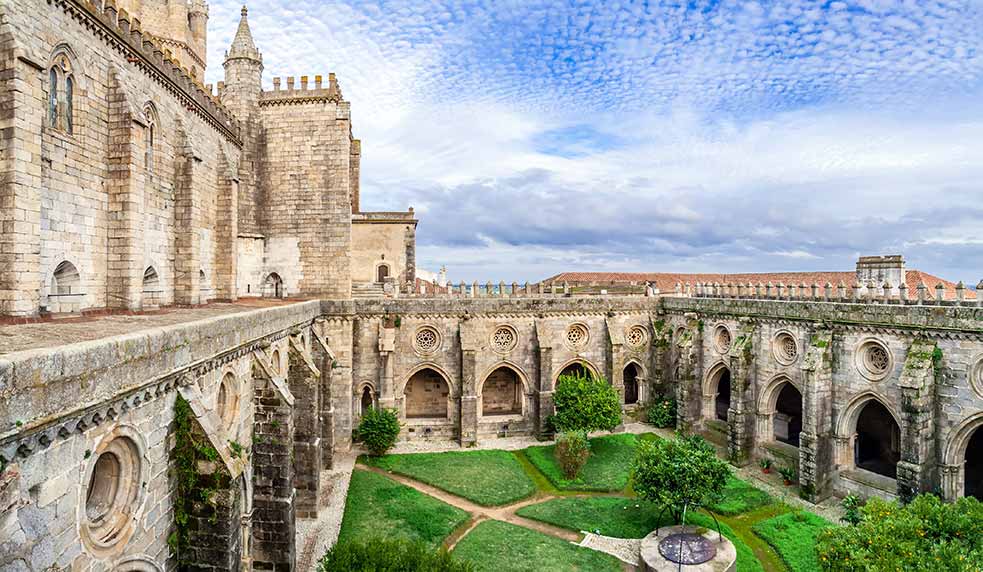 Depart in the morning to Evora with your personal driver. The trip will take roughly 2 and a half hours. Upon arrival, check into your hotel.
Later, head to Praça does Giraldo, the city's central square, surrounded by cafes, bars, and restaurants. Relax with a drink or snack and observe the surroundings, then take a stroll through Evora's historic district and admire the stunning architecture, such as the Cathedral of Évora and St. Francis Church.
Stay overnight in Evora.
Day 9: Alentejo Wine Region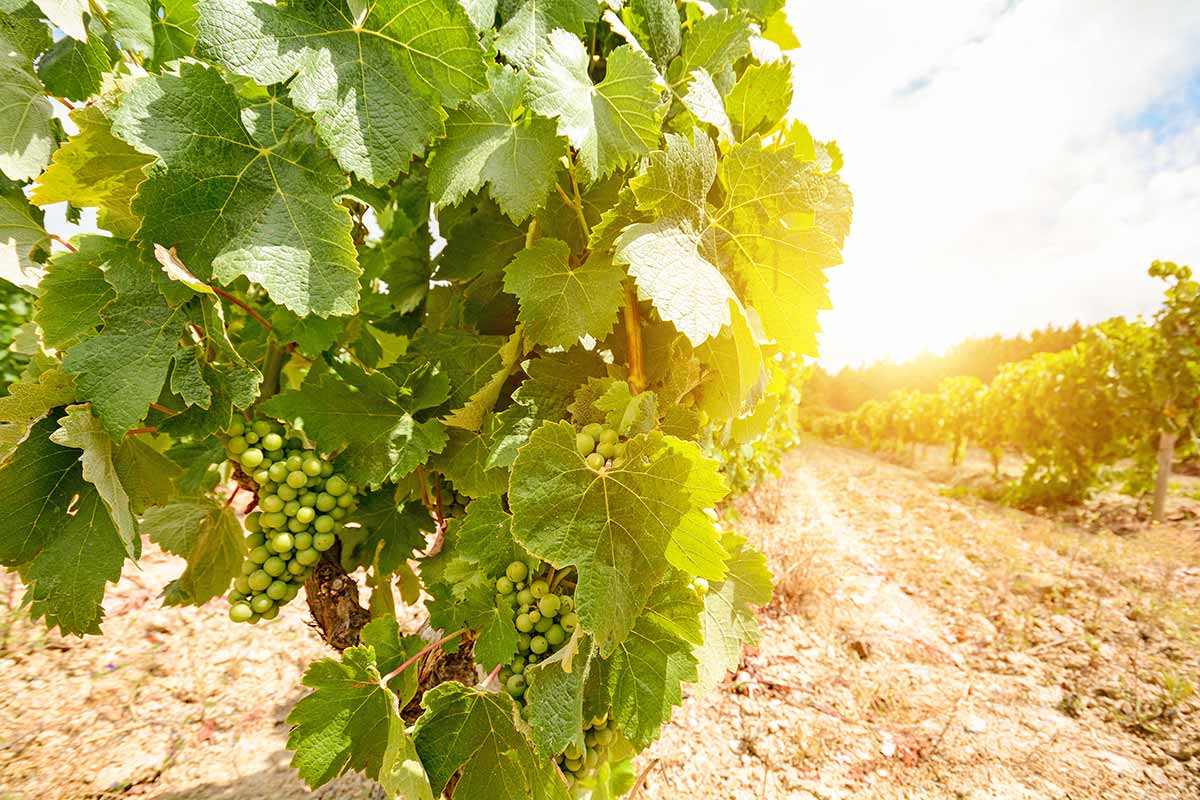 Discover the renowned wines of Alentejo, known for its six distinct grape varieties: Roupeira, Rabo de Ovelha, Antão Vaz (whites), and Periquita, Trincadeira, and Aragonez (reds).
For the ultimate wine experience, visit a renowned winery in Alentejo and learn about the grape varieties and wine-making processes.
Many of these wineries offer bike rentals and maps for exploring the estate. Afterward, savor a traditional Portuguese picnic prepared by the winery's chef, surrounded by the region's stunning scenery, and sample some of the finest wines Alentejo has to offer.
Day 10: Arrival in Lisbon & Foodie Experience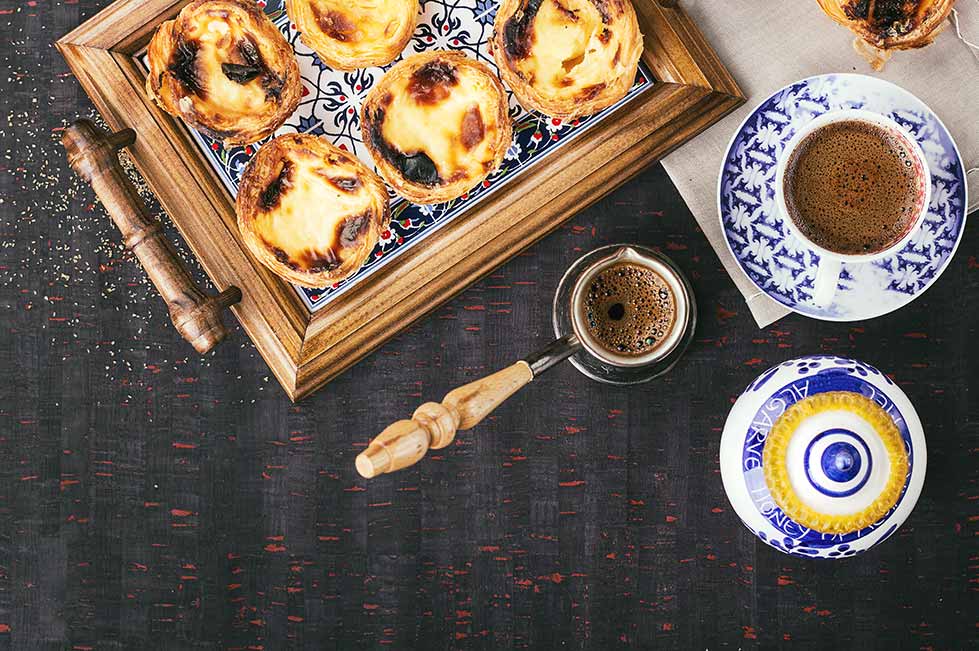 Embark on a culinary journey in Lisbon with a private walking tour in the afternoon.
Your personal guide will lead you to some of the city's top dining spots, showcasing the local cuisine and traditional Portuguese delicacies.
During the tour, savor a range of sweets, cheeses, and seafood while learning about the history and culture of the area. Get a taste of the city's rich food heritage, and indulge in the famous "pastel de nata" (custard tart). This tour is a delightful way to explore Lisbon's flavors and food culture.
Stay overnight in Lisbon after the tour.
Recommend them highly! These folks are very professional, and flexible in creating a custom tours, and handling last-minute changes. The guides were knowledgeable and friendly. Recommend them highly!
Day 11: Sintra, Cascais, & Estoril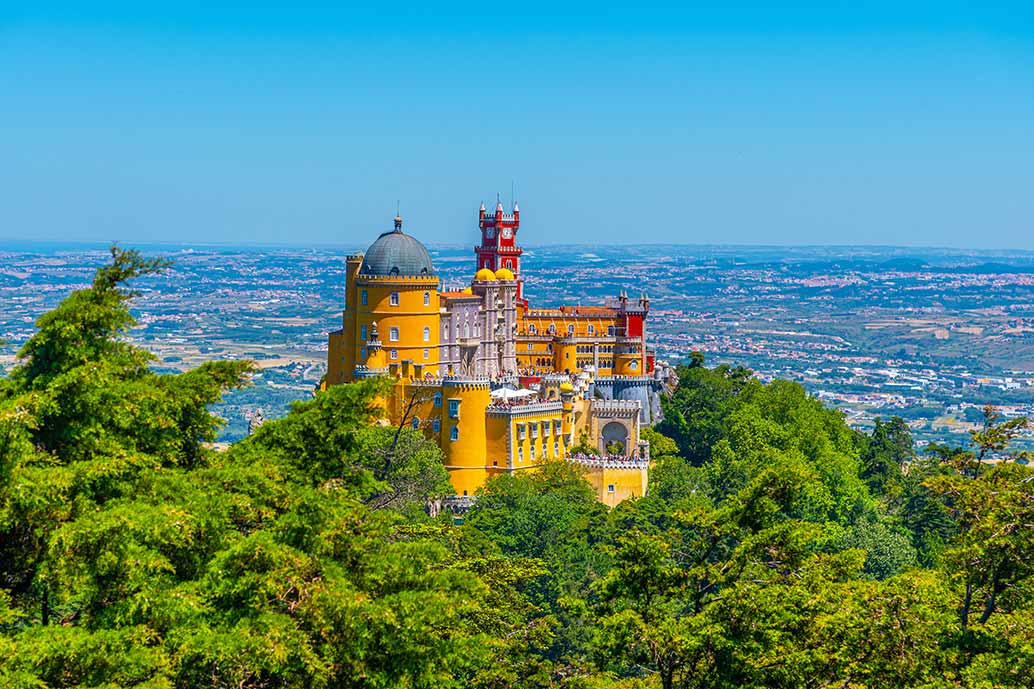 Begin your tour of Sintra, Cabo da Roca, Cascais, and Estoril with a pick-up from your hotel by a private driver. Throughout the day, you will have access to the driver's services.
Explore the historic town of Sintra, known for its stunning Pena Palace and designated as a UNESCO World Heritage site.
Discover the stunning landscapes of the Sintra-Cascais Natural Park, including the Forte does Cabo da Roca.
Afterward, visit the traditional fishing village of Cascais, which became a major port in the 14th century. Finally, head to Estoril, a world-renowned resort known for its nightlife, beaches, hotels, golf courses, casino, and motor-racing circuit.
Savor a fine dining experience for lunch at the Michelin-starred Hotel Fortaleza do Guincho restaurant. Under the leadership of Chef Miguel Rocha Vieira since 2015, the restaurant has merged Portuguese products and traditions into its French cuisine.
The menu boasts the finest fish and seafood from the Portuguese coast, as well as high-quality local and national products. The restaurant has received recognition from both national and international press and critics.
Day 12: Lisbon: Exploring The Portuguese Capital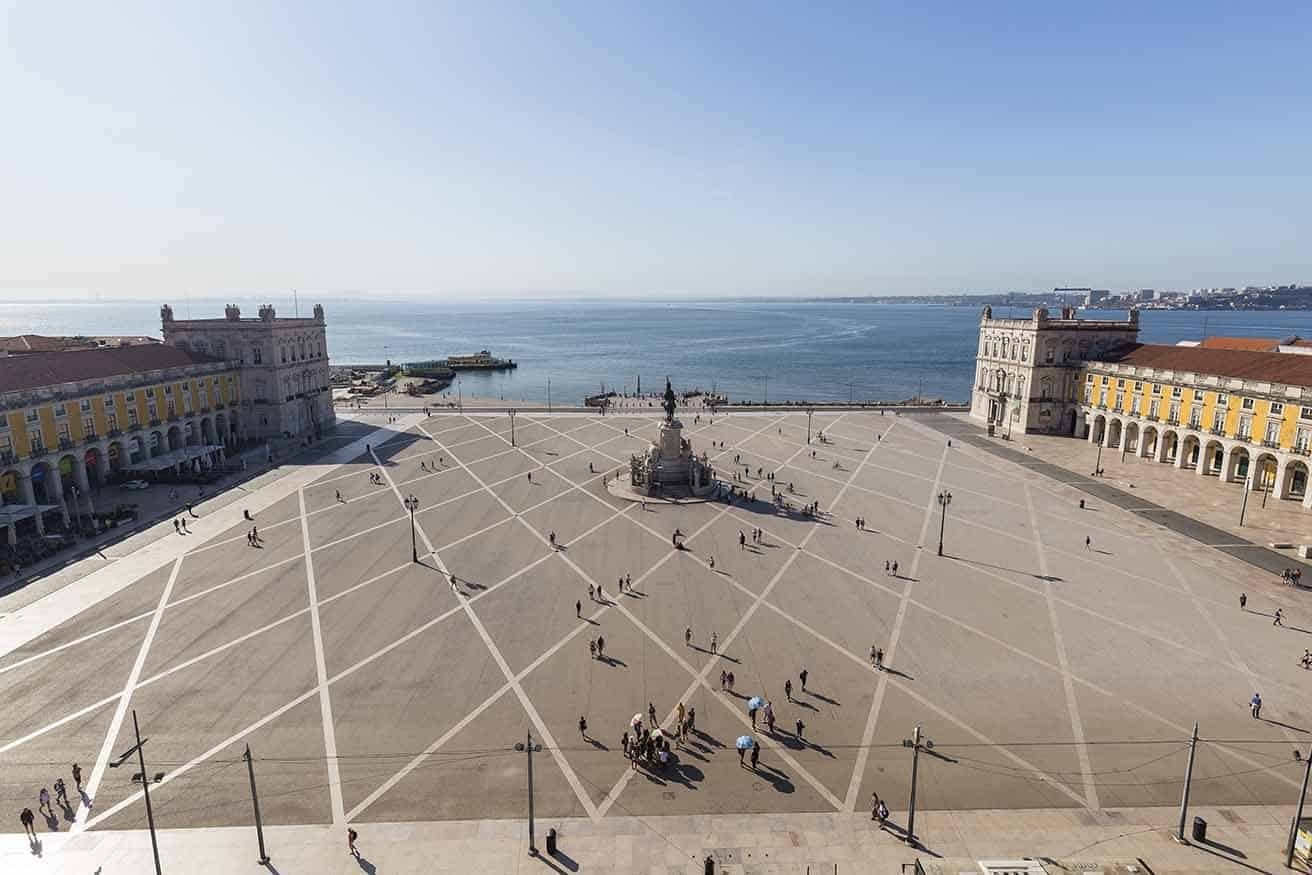 Today, your guide will lead you on an all-day excursion to Lisbon, the proud capital of Portugal that is nestled along the coast.
Discover the historic heart of Lisbon, including Rossio Square and the Baixa district, as you wander through the charming Alfama neighborhood, known for its narrow streets and picturesque squares.
Take a private tour of the majestic São Jorge Castle, which offers breathtaking views of the city and its surroundings. Take a ride on one of Lisbon's famous trams, Tram 28, as it winds through the city's historic neighborhoods.
Stop at a viewpoint, such as the Miradouro das Portas do Sol, to soak in the stunning views of the city and visit the Jerónimos Monastery, a UNESCO World Heritage site and one of Lisbon's most recognizable landmarks. Additionally, visit the Belem Tower, another UNESCO World Heritage site and a famous landmark in Lisbon.
Later in the evening, indulge in a traditional Portuguese meal at a local restaurant and try dishes like bacalhau (cod) and pastéis de Nata (custard tarts).
Stay overnight in Lisbon.
Day 13: Setubal & Arrabida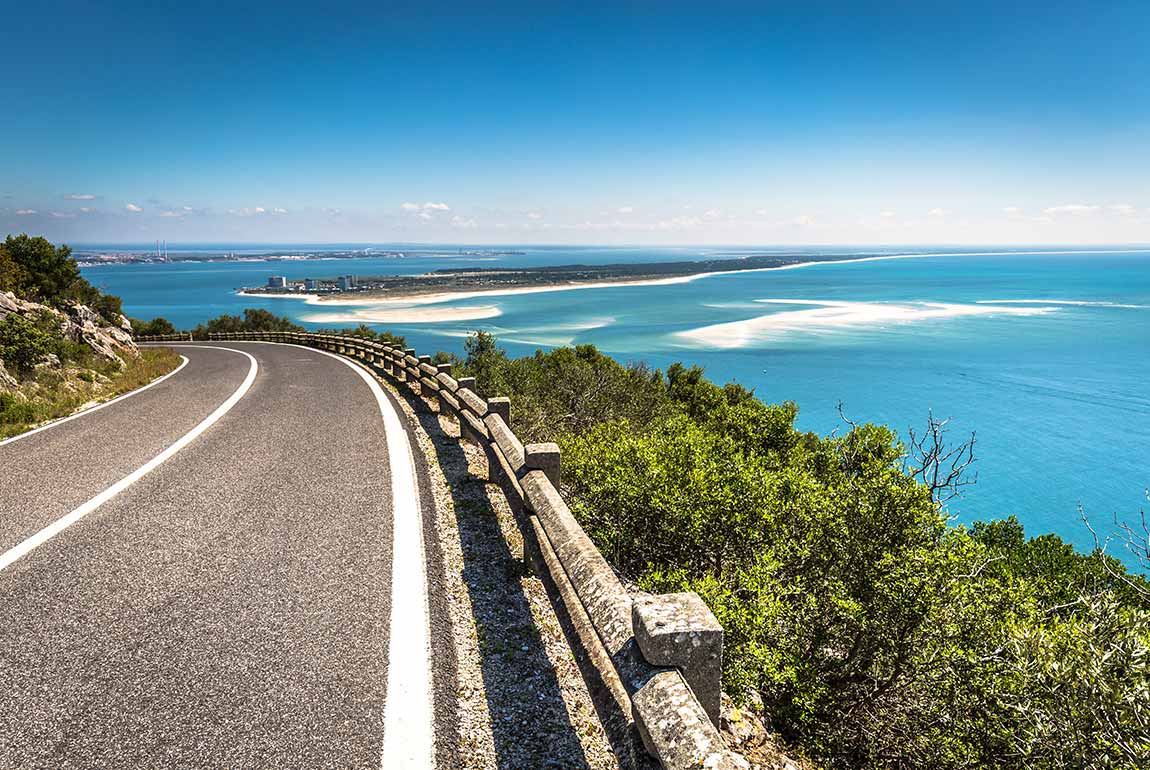 Discover the charming and historic city of Setubal and its surrounding Arrabida region on a private tour. Known for its picturesque beaches, scrumptious seafood, and friendly locals, Setubal is nestled along the banks of the Sado River.
Explore the Arrabida Natural Park, renowned for its breathtaking landscapes, diverse flora and fauna, and stunning beaches. Visit the historic Convent of the Order of Christ, once home to the knights of the Order, and the Quinta do Piloto winery, producing wines from the indigenous Arinto grape. Don't miss the Sado Estuary Nature Reserve, a popular spot for birdwatching and nature lovers.
Take in the sights of the city center, including the Praça do Bocage square and the São Julião Church, before stopping at the Cape Espichel Lighthouse for panoramic views of the coastline. Immerse yourself in a unique blend of history, culture, nature, and culinary delights in Setubal and the Arrabida region.
In the evening, a traditional Portuguese meal at a local restaurant is planned for you, allowing you to taste dishes such as grilled sardines and savor local wines.
10 day trip to Italy Planned a 10 day trip in Italy with Travel by Luxe. The experience did not disappoint. We had wonderful guides and terrific drivers. Initially spoke to Amy but then dealt with Marta in planning trip. Best parts of the trip included trip to Pisa and Lucca with Viola. Luxe arranged for tickets to climb the leaning tower which my son said was the highlight of the trip. In Lucca we took a leisurely bike ride on the walls of the city and had one of our best lunches at restaurant Viola took us to. Also had Viola for a tour of Florence. She was very adaptive to our family that included two teenagers and made sure to include activities that kept their attention. Also great experience with Kylie in Rome who took us on a fantastic food tour. Finally, perhaps a bit off the beaten path but did a tour of a prosciutto factory near Parma and then had lunch cooked by our guide, Stefani, that our boys really enjoyed. Would also recommend the bike tour of Appian Way with Glenn- would suggest the e-bikes but we did with regular bikes and didn't feel it was too difficult. Marta was also very responsive to our questions while we were in Italy. Our hotel in Rome (Rome Life), in Venice (Sina Centurion Palace) and in Modena (Best Western) were all terrific. Wonderful trip which I would not have been able to plan without Luxe.
Day 14: Transfer to Airport
As the 14-day journey through Portugal itinerary comes to an end, you'll be transported to the airport.
Your memories of Portugal's iconic landmarks, including the Belem Tower, Jeronimos Monastery, São Jorge Castle, the old town of Porto, and the Douro Valley wine area, will forever be treasured.
Contact Our Private Portugal Tour Planners
If this itinerary has inspired you to plan your own tour of Portugal, then get in touch with our team at Portugal by Luxe for a complimentary bespoke itinerary just for you.
Rated 5-Star on Google & TripAdvisor
Use this company! An excellent experience! As a seasoned traveler and very detailed oriented customer, working with both Irene's was a joy and in the end produced a wonderful experience. Their personal touch on every detail and their communication was extraordinary.
Recommend them highly! These folks are very professional, and flexible in creating a custom tours, and handling last-minute changes. The guides were knowledgeable and friendly. Recommend them highly!
A Flawless Trip! Travel by Luxe assisted us in planning an excellent trip to Genoa and the Italian Riviera including Cinque Terre. The drivers they provided were courteous, efficient, safe and their vehicles were immaculate and comfortable.
Hands down the best travel company! Every detail was taken care of! All questions were answered. Every guide was knowledgeable, flexible, and kind! In a situation when travel can be stressful, every individual was fantastic.
A Great Experience! We just returned from a trip that was organized through Travel by Luxe. It was one of the best trips we ever took and it was organized brilliantly. A special thank you to Francesca, a great experience and highly recommend.
Amazing Italy Awesome trip! Graziano arranged everything perfectly and was very patient with our planning process and changes. Private tours and transfer worth the extra $$$. Will use again.
Qualified Guides.
Certified Excellence.
Our Popular Portugal Tour Itineraries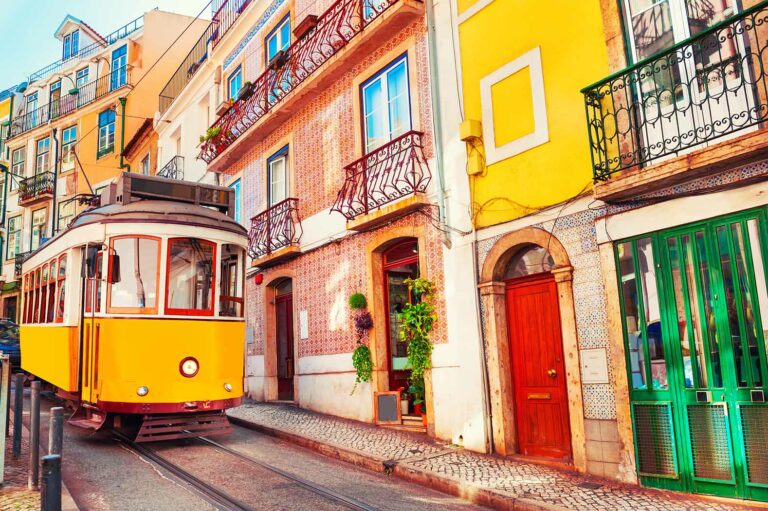 Lisbon is a city full of rich history, stunning architecture, & cultural significance: see it's best bits in this full-day tour itinerary!
Most popular tour destinations