White Cliffs of Dover, Dover Castle & Canterbury Private Tour From London
White Cliffs of Dover and Canterbury Cathedral Tour
When people think of England, the grand, striking chalk-white cliffs of Dover are one of the first images to come to mind. That is why we have created this private driver-guided day trip to enable guests staying in London to travel to the cliffs in the comfort of our executive class vehicles, and walk along the stunning cliff-edge path. 
Furthermore, we have designed this special tour to also include a visit to Dover Castle and experience a guided tour of the UNESCO World Heritage site of Canterbury and its grand cathedral, all before delivering you back to your accommodation in London for the evening.
What Is Included In Our Dover Castle, White Cliffs, & Canterbury Private Tour?
Private chauffeur to act as your own personal driver and guide
Visit the iconic white cliffs of Dover
Tour of Canterbury Cathedral one of England's most beautiful Christian temples
Guided tour of Dover Castle – England's largest military castle
Travel back to your accommodation or location of choice in the evening


Our tour is completely customizable and if you would prefer that Dover Castle is replaced by Leeds castle – known as 'the loveliest castle in the world' or have any other suggestions, then simply let us know by sending us an online inquiry and we will create a free custom tour itinerary for you.
White Cliffs of Dover Private Tour Itinerary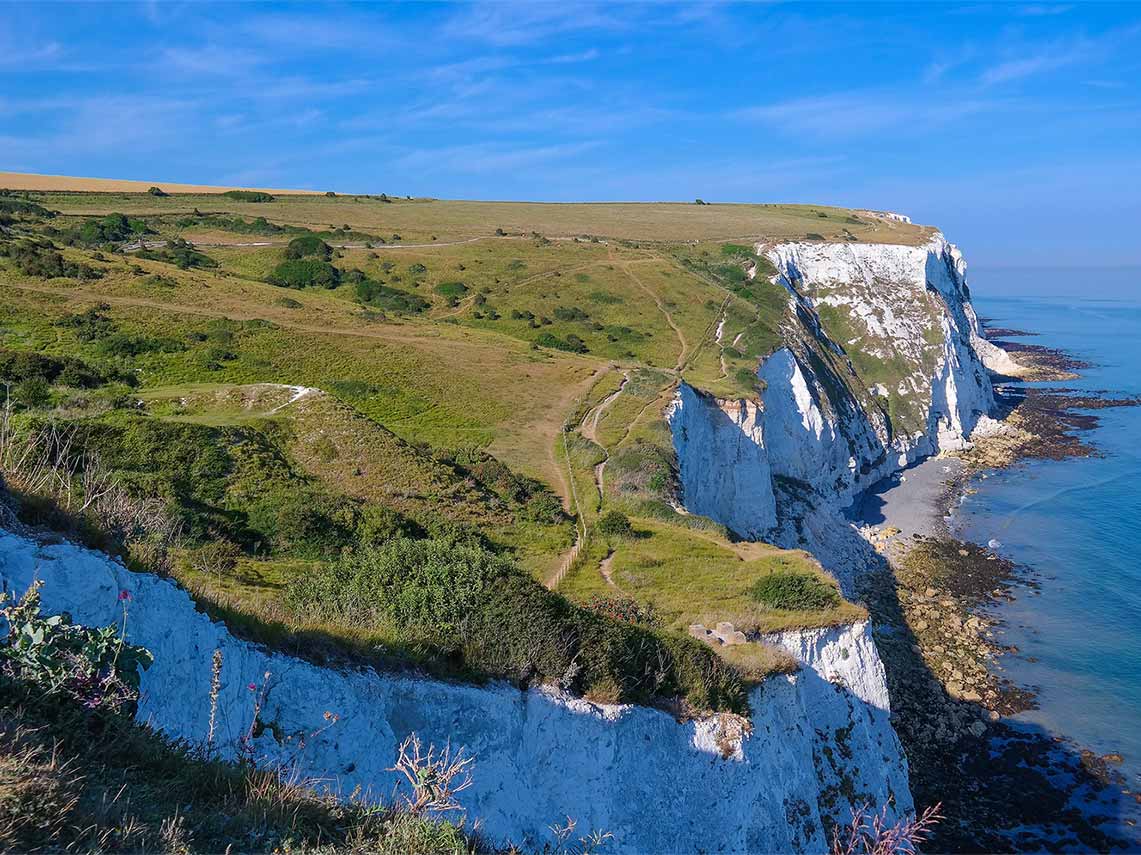 Your private driver-guide will collect you from your accommodation in the morning and you will begin the scenic drive to the coastal town of Dover in Kent to reach the world-famous cliffs.
As an expert in the history and significance of the cliffs, your guide will discuss the fascinating stories that have become attached to the cliffs over the years. Of course, as a seafaring nation, the cliffs were often the first and last view of their beloved England that sailors of this seafaring nation would see on their naval voyages.
The cliffs have also played a role in Britain's military history and are now symbolic of peace and hope, as exemplified by Dame Vera Lynn and the World War Two song named after the white cliffs. Many of our guests have had relatives that fought in the wars and the cliffs are of particular significance to them for this reason and your guide will be on hand to explore this part of history with you.
Upon arrival, you can take the opportunity to explore the incredible breathtaking views on offer along the cliffside walking path. Reaching a height of 350 feet (110m) the sheer face of the cliffs is truly an unforgettable sight to see in person.
Guided Tour of Dover Castle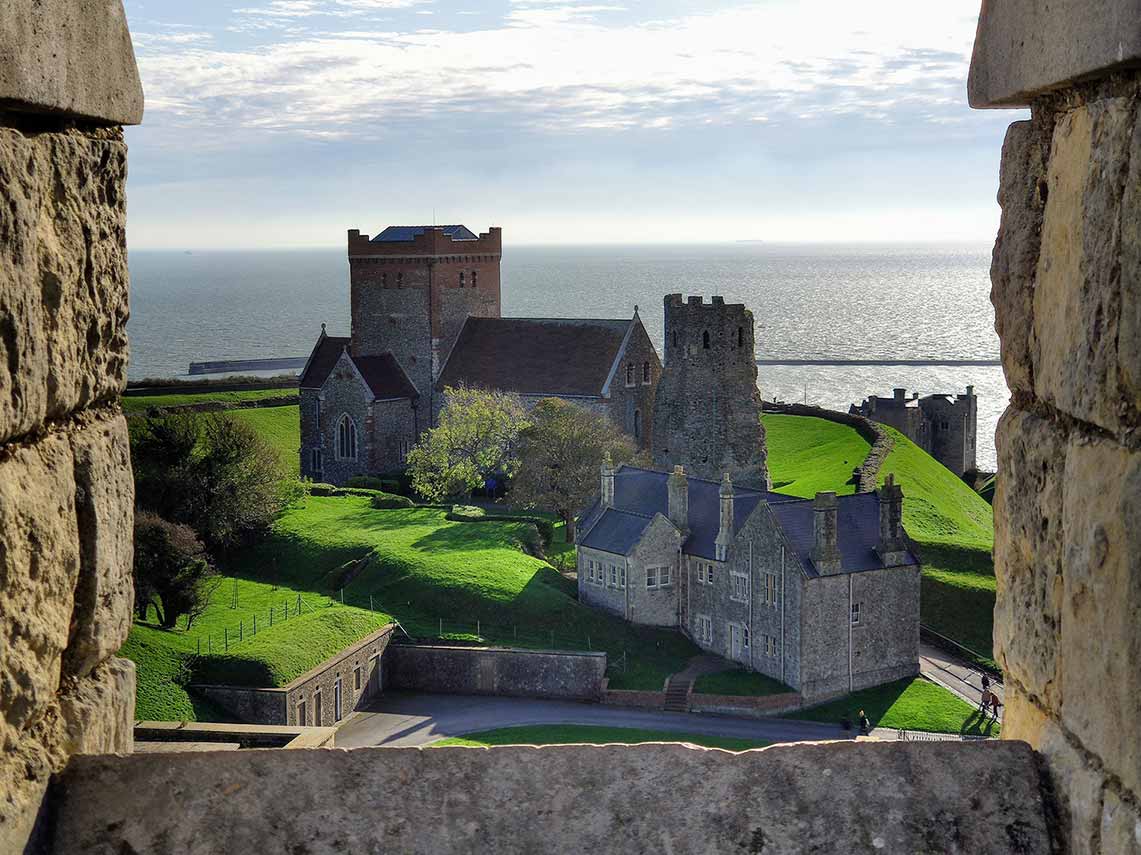 Founded all the way back in the 11th century, Dover Castle has a fascinating history unlike any other. Your guide will reveal why it was known as the 'keys to England' as they discuss the role Dover Castle played throughout history, from the era of the Roman invasion, through Saxon and Napoleonic times, all the way up to its current standing.
England's largest military castle, Dover Castle played a key role in the defense of this island, especially during WW1 and WW2. For the military enthusiast, your private guide can show you the wartime tunnels including a visit to those from where the evacuation of Dunkirk was commanded.
Optional Visit to Leeds Castle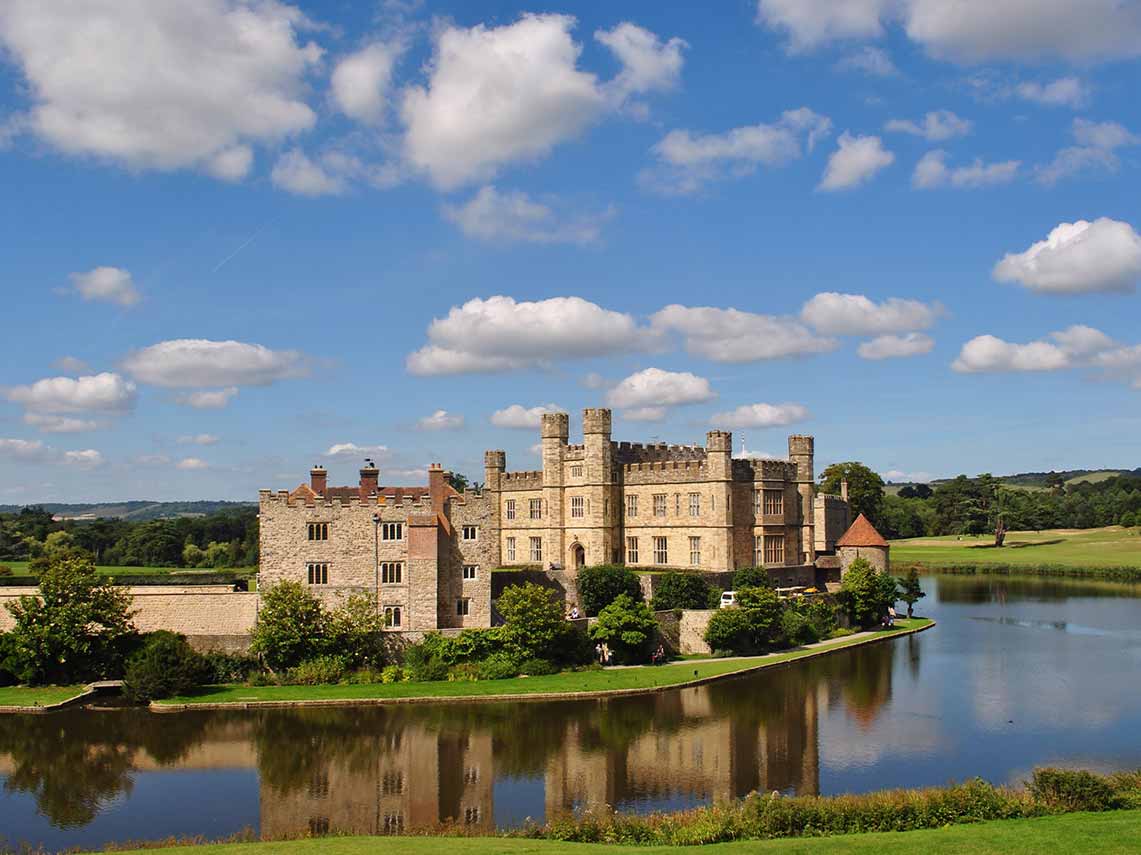 If military history is not to your taste then we can bypass Dover castle and instead visit Leeds Castle in Kent.
The loveliest castle in the world, Leeds Castle has been the private property of six of England's medieval queens; a palace used by Henry VIII and his first wife Catherine of Aragon; an elegant early 20th-century retreat for the influential and famous; and in the 21st century a world-class visitor attraction.
Featuring award-winning gardens, incredible falconry performances, live shows, and a maze. Leeds Castle is definitely fun for all the family.
Canterbury Cathedral & Town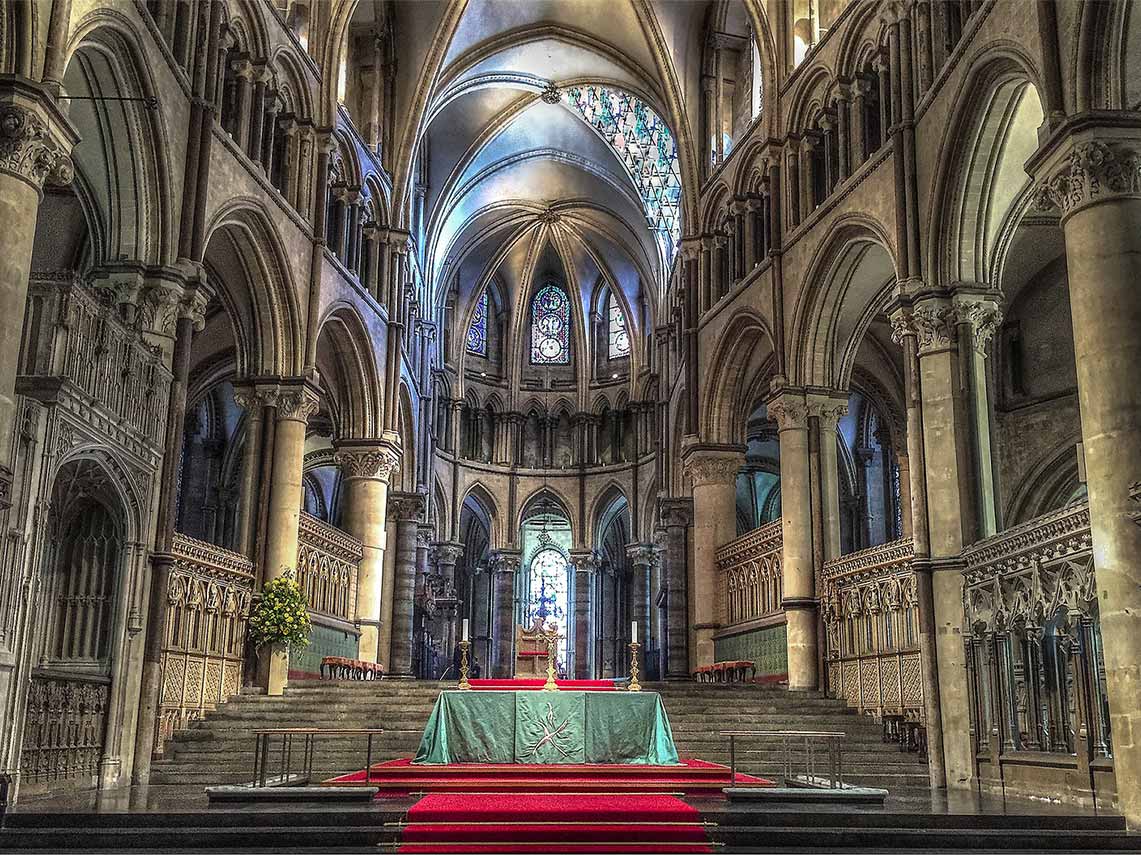 See the World Heritage Site of Canterbury Cathedral, known as the mother church of the Anglican Communion worldwide, and marvel at its Gothic architecture and awesome stained-glass windows. 
Immerse yourself in the historic town center and travel back in time with your private guide as you walk within its centennial walls and cobbled streets.
Your guide will be happy to propose an idyllic tavern or restaurant for you to enjoy some local produce before you begin your journey back to London for the evening.
Why Book Your Dover Castle & White Cliffs Tour With Luxe?
Ultimately our tours are all about putting our clients first so they can enjoy the best experience of the white cliffs of Dover possible. We aim to help you create memories that you will cherish for a lifetime, and that is why we only offer small private tour experiences that allow us to cater the tour to you and your family or small group's taste.
Our tours are totally customizable, so not only will we travel in style and comfort to our planned destinations in Dover and Canterbury, but if you wish to explore a specific site or location not discussed in this itinerary simply let us know and we will build in the time to do so free of charge.
Visiting the White Cliffs of Dover is a lifetime ambition for many, so rather than waste this opportunity on a hectic large group tour crammed shoulder to shoulder with strangers, allow us to guide you around the area at a pace that suits you, and with the full attention of our knowledgeable and friendly chauffeur guides.
Contact Us About Your Private Guided Tour of The Cliffs of Dover from London
The cliffs of Dover are truly a remarkable sight that we are sure you would enjoy even without a guide. However making this journey with one of our qualified and experienced driver guides elevates the whole experience to a higher level with specialist insight, cultural and historical significance, and above all enjoyment that only we can provide. 
You can book your preferred dates now, or get in touch with us to discuss any aspect of the tour in greater detail by sending us an online inquiry or by using the chat function.
Rated 5-Star on Google & TripAdvisor
Qualified Guides.
Certified Excellence.
Other Private Day Tours in England by Luxe
Or view our multi-day UK tour itineraries: