7 Day Driver-Guided Tour of England
Planned Route For Your 1-Week Tour of England
For the ultimate one-week vacation in England, we have designed this seven-day guided tour itinerary which will allow you to experience the best of London and the South of England.
A mixture of beautiful driving routes to explore with your driver-guide, a sprinkling of UNESCO world heritage sites, and a wonderful combination of lush green countryside and scenic locations with destinations brimming with centuries of intrigue and fascinating history, we believe that the one week tour outlined below offers the greatest mixture of sights and sounds to discover for those on a 7-day vacation leaving from London.
It could equally be the case that you wish to explore a different part of the country on your 1-week tour of England, and if that is the case then simply send us an online inquiry and we will craft a totally complimentary tour itinerary tailored just to your wishes.
Day 1: Best of London Tour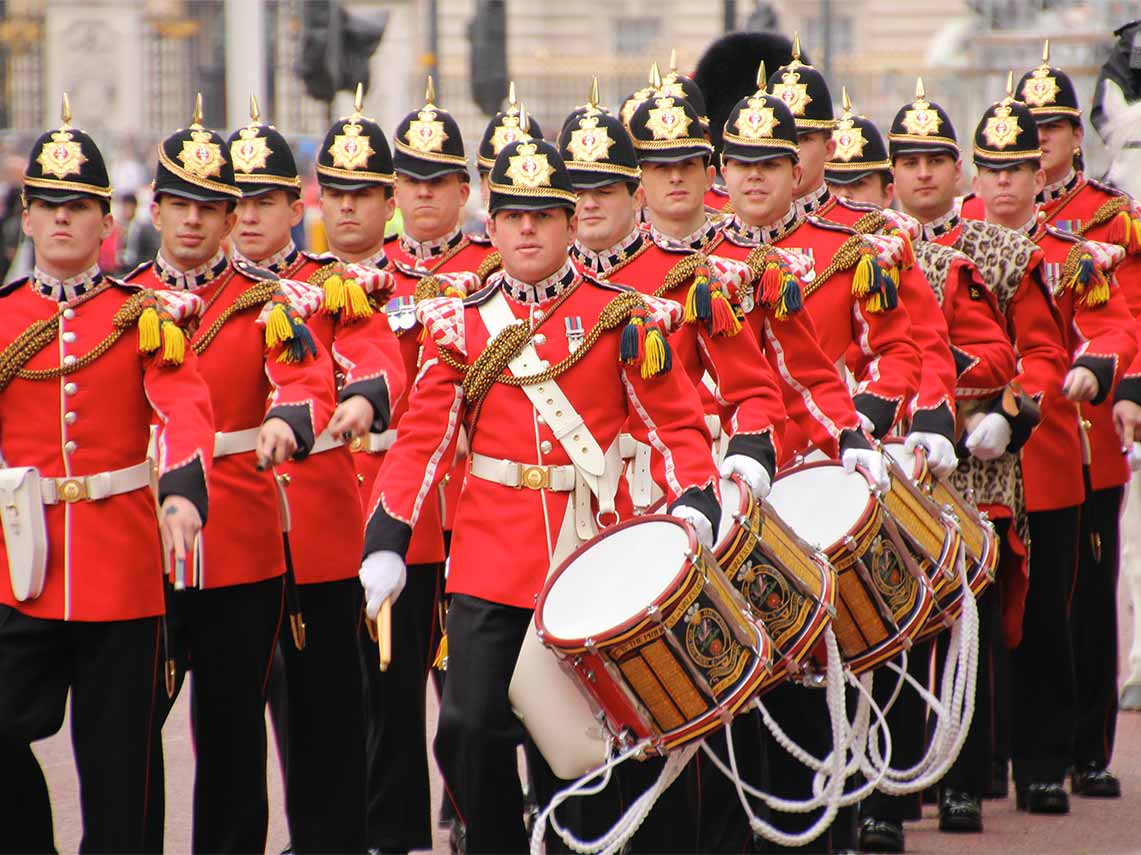 Naturally, it is impossible to see all of the many wonderful sites to see in the country's capital in just one day, so when you send us an online inquiry, your personal tour advisor will get back in touch to discuss how you would like your perfect day in London to go and exactly which places, activities or landmarks you would like to visit with your guide.
Click on some of our popular tours in London below for more information: 
Visit 3 of London's most historical Palaces, including Buckingham Palace, St James' Palace & the Palace of Westminster, and witness the Changing of the Guard ceremony with a private expert guide on this walking tour.
To find out more about this tour, check out our dedicated Royal Walking Tour page here.
Join our Blue Badge Accredited Guide for an incredible adventure to explore the historic Westminster Abbey before a trip up the London Eye.
Explore the awe-inspiring beauty and craftsmanship of arguably Sir Christopher Wren's greatest work, St Paul's Cathedral with your own private Blue Badge Guide. You'll learn all about the Cathedral's innovative construction and its importance to the people of London.
Keep reading about this tour by traveling over to our dedicated St Paul's Cathedral page here. 
Visit one of the most renowned museums of the world with a private guide and view famous artifacts such as the Rossetta's Stone, the controversial Parthenon marbles, and much more. 
Enjoy a brief stroll around the famous area of Bloomsbury and hear how the British Museum came to be before entering this magnificent institution.
Click here for more information on our British Museum guided tours.
Enjoy a guided tour through some of London's most favored royal parks which leads your attention to the home and office of Her Majesty the Queen: Buckingham Palace. You will hear fascinating stories about the Palace, including break-ins, parties, and romance. It will then be time for your private guide to escort you to the best watching place for the Changing of The Guard.
Depending on the day of your tour, you will view either the Changing of the Foot Guards or the Changing of the Horse Guards. 
For more information on our Buckingham Palace Tours, contact our experts below.
The Tower of London, which since the 11th century has been a fort, a palace, a prison, a place of execution, a menagerie, and more. 
Your Tower tour will be full of secrets and stories involving torture, Yeoman Warders, and a friendly raven or two. The Tower is also home to the Crown Jewels, so get ready to be bedazzled!
For more information, view our Tower Bridge Exhibition & Tower of London Tour page here.
On this tour take a journey through the harsh world of London's 19th century East End while learning not just about the infamous murders, but about the lives of the victims. Your Blue Badge guide will take you beyond the usual 'Jack the Ripper' tour sites to give you a greater understanding of the lives of the people left behind and how this has formed the East End of London day.
Explore the East End Street Art scene with your own private local artist & expert guide, seeing works from famous artists such as Banksy, Stik, & Invader.
Every single Harry Potter movie had at least some scenes that were filmed in London, so naturally, there are too many sites to fit into one day tour. Some of our client's favorites are:
Kings Cross Station – home of the legendary Platform 9¾

Piccadilly Circus – One of the most recognizable areas of London, Harry, Hermione, and Ron narrowly avoided being hit by a bus here in Harry Potter and the Deathly Hallows

Harry Potter Studio Tour – Visit the studio to see where the movie magic was made

Leadenhall Market – Diagon Alley from the first film and entrance to the Leaky Cauldron pub for wizards
For Harry Potter-themed tours of not just London, but also sites in the rest of England & Scotland – explore our Harry Potter Tours page here.
We can also arrange private openings of the Tower of London for an exclusive visit to the Crown Jewels with a Yeoman Warder or a visit to private areas of Kensington Palace, the current home of the Duke & Duchess of Cambridge, Prince William, and Catherine Middleton and previously the home of Lady Diana.
Day 2: Stonehenge & Salisbury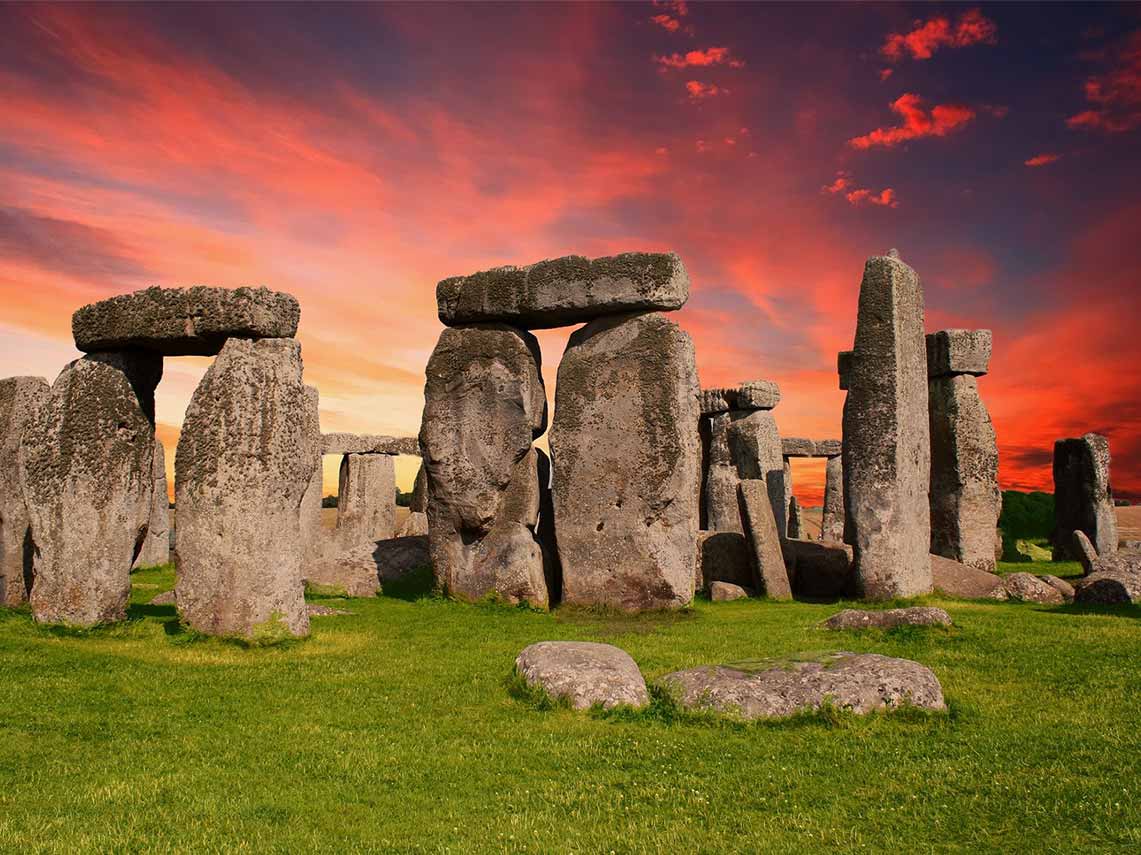 Today you will say goodbye to London and make your way to one of England's most famous sites: Stonehenge.
Built between 3000-2000 BC with stones weighing up to 25 tonnes, the site is today a UNESCO World Heritage site managed by English Heritage. Stonehenge is one of the world's oldest and most famous prehistoric monuments, and has been mesmerizing visitors for over 4,500 years, and is still today one of Britain's most famous cultural icons.
You will explore the site and its fascinating history on a private tour with your guide. You may also wish to upgrade your experience by visiting the exclusive 'inner circle' of the monument, not open to the general public with a private guide – just let us know in your inquiry and we'll arrange it all for you.
We will spend the afternoon in Salisbury, where even in a town known for its historic houses and archeological treasures, the undoubted highlight is visiting the world-renowned Salisbury Cathedral.
Considered a masterpiece of Early English Architecture and still operating as a functional Cathedral, work on the structure actually began all the way back in 1221 and features the tallest spire in the UK and Europe's oldest surviving mechanical clocks. 
Perhaps most fascinating of all your guide will take you to the display containing the best preserved of the original copies of the Magna Carta – a charter of rights and liberties which King John agreed to in 1215 – a truly landmark document enshrining that all were subject to the rule of law – even royalty and guaranteeing rights to the people.
Private England Tours My husband and I took tours with Doug, one to the Cliffs of Dover and Leeds Castle and another to Stonehenge and Bath. Doug was great driver and tour guide, very knowledgeable about our destinations, he had anything you needed in his car including internet service. I would use this company again for future European tours.
Day 3: Jurassic Coast Driving Tour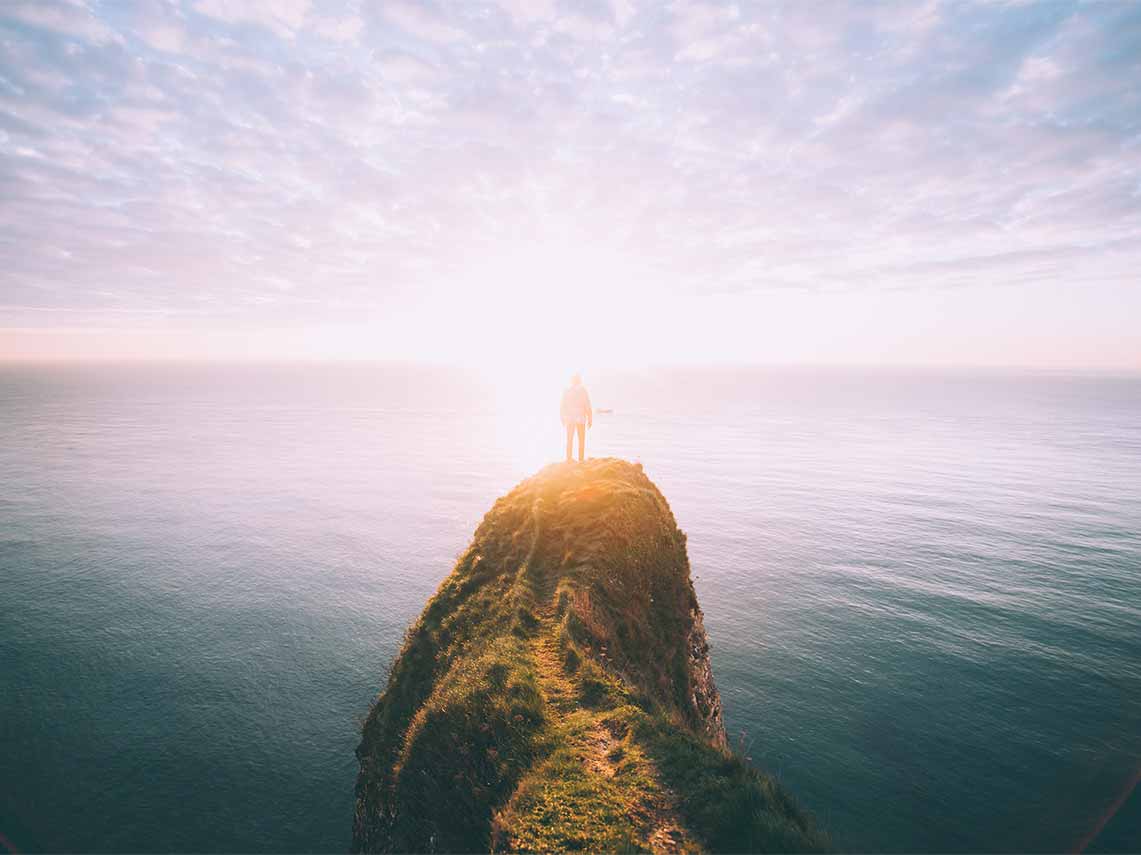 Today is an opportunity to relax in the comfort of our executive class air-conditioned vehicle and enjoy the breathtaking scenery and natural beauty along the Jurassic Coast on the South of England as we visit some iconic coastal locations. 
Along the way, you will find the traditional Devon thatched cob cottages, villages dating back to Saxon times, ancient churches, prehistoric hill forts, oak-beamed pubs, leafy lanes, and glorious vistas of rolling green hills.
Our suggested outline for stops at sites of particular interest, lunch, pictures, and walking breaks are as follows:
Salisbury to Old Harry Rocks 1.5 hrs drive
Old Harry Rocks to Durdle Door 45 min drive
Durdle Door to Portland Bill Lighthouse 1 hour drive 
Portland Bill Lighthouse to Exmouth 2 hours
Total 155 miles (250 km), 4.5-5 hours drive time
Obviously, the beauty of our bespoke tours means that you are welcome to customize the stops on this day trip to your preference, just let us know when you submit your online inquiry!
Day 4: Cornwall – Eden Project – Truro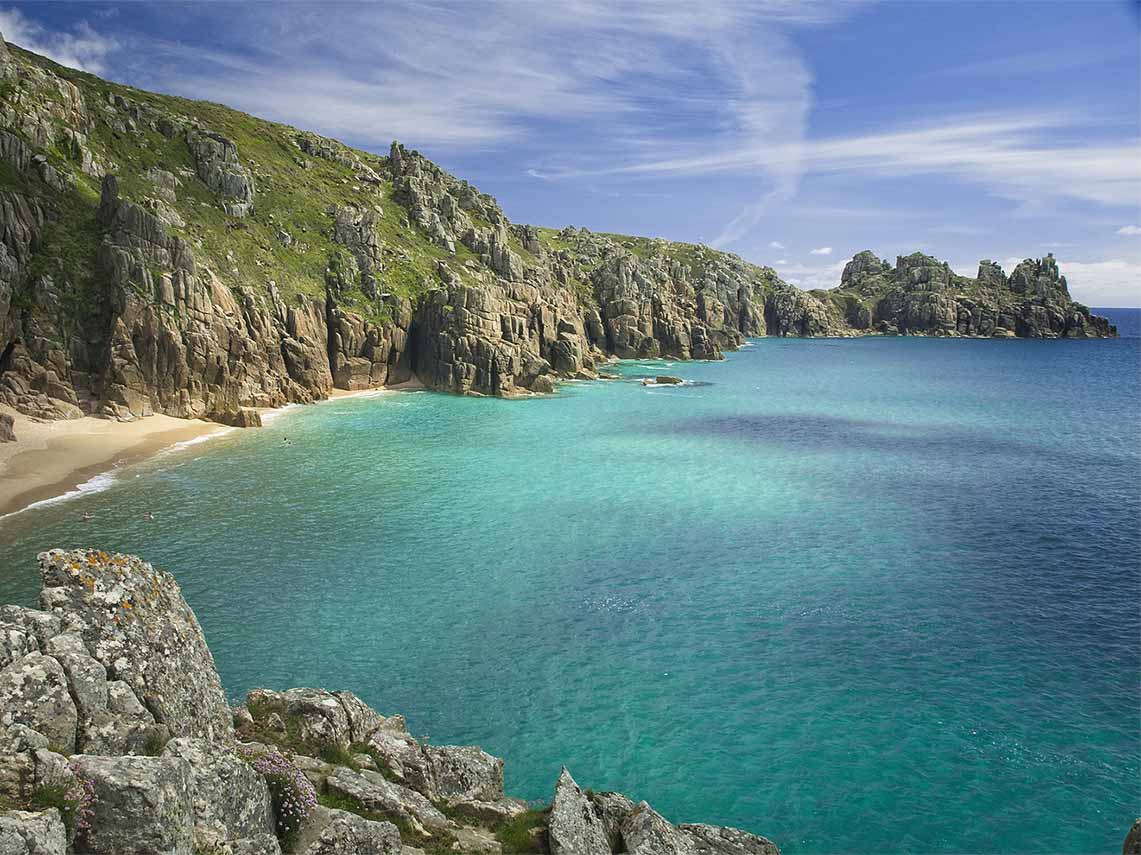 Today we head to Cornwall, famous for pirates, wreckers, abandoned tin mines, quaint fishing villages, and stunning beaches; as well as Cornish pasties, and being the setting for recent TV series Poldark and Doc Martin. 
With ancient Celtic roots, Cornwall is recognized as one of the homes of the Celtic Nations. 
For a break from the dramatic coastline, Cornwall is also home to the award-winning Eden Project. This is simply a must-visit attraction for anyone with even a slight interest in Botanics as the enormous biodomes host the largest rainforest in captivity, unimaginably beautiful flowers and plants flourishing in the gardens alongside fascinating and educational exhibitions and natural history stories.
Amazing Travel Agency! Marta helped us plan our whole trip and it was absolutely amazing! We did private walking tours, private winery tours, and everything was great! Marta made the itinerary with our interests in mind and was extremely helpful! The tour guides (Viola and Jessica to name two of the many) were outstanding! Marta also helped plan the perfect engagement! We highly recommend this company and will be using them again!
Day 5: Falmouth – Pendennis Castle – St Michaels Mount – Lands End – St Ives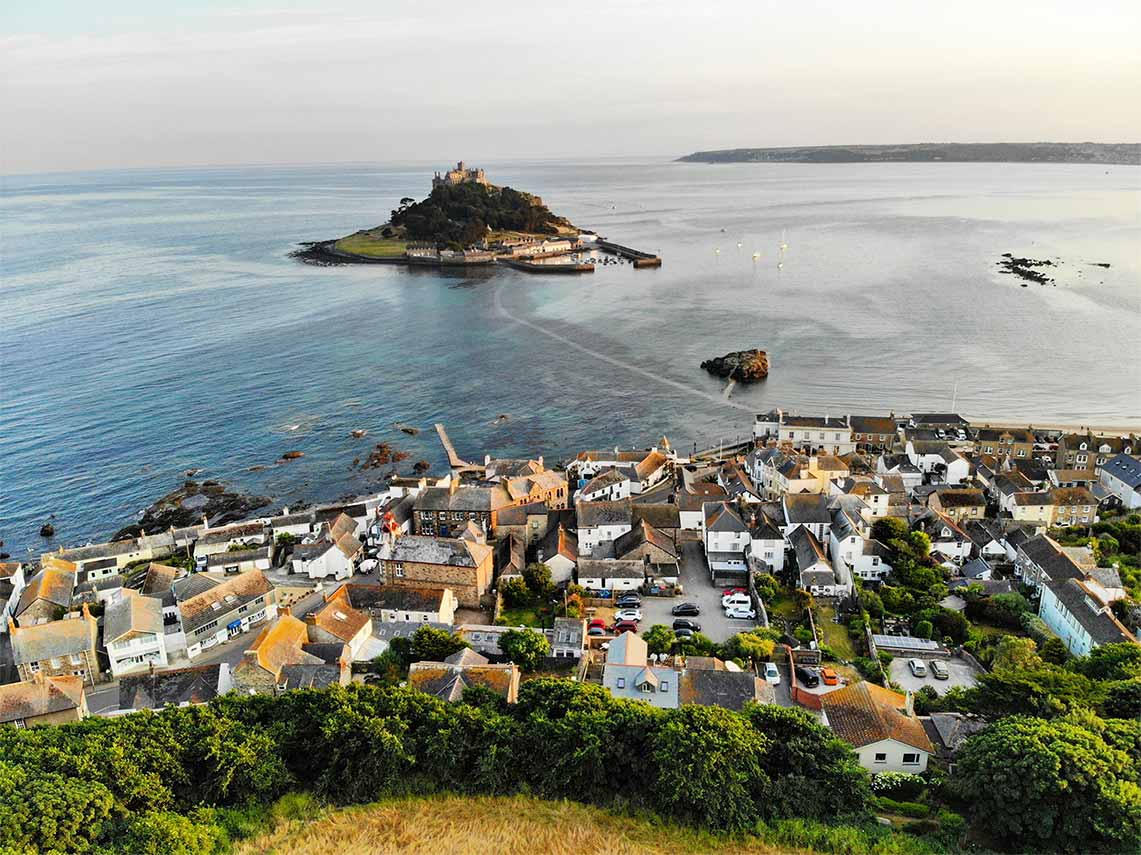 Our fifth day begins visiting the relaxing seaside town of Falmouth and after a relaxing ice cream (or perhaps a more strenuous scramble across the rocks or water activity!) we will make our way to Pendennis Castle.
The remains of the castle provide a stunning setting standing as they do facing the oncoming sea, and your guide will be on-hand to reveal all about the important role this former military fortress played throughout English history from the Tudor times all the way up to recent history in both World Wars.
St Michaels Mount and Lands End are two of the most iconic locations in all of Cornwall, famed for their stunning locations, scenery, incredible views, and picture-postcard beauty.
The day ends in St Ives where you can enjoy serene evening walks along the dazzling harbor. Find out why St Ives was voted best family holiday destination by Coast magazine as you enjoy an evening meal with freshly caught seafood and Wander through the maze of narrow cobbled streets, independent shops, and fisherman's cottages in the center of this quaint fishing village.
Day 6: Tintagel Castle – Exeter – Bath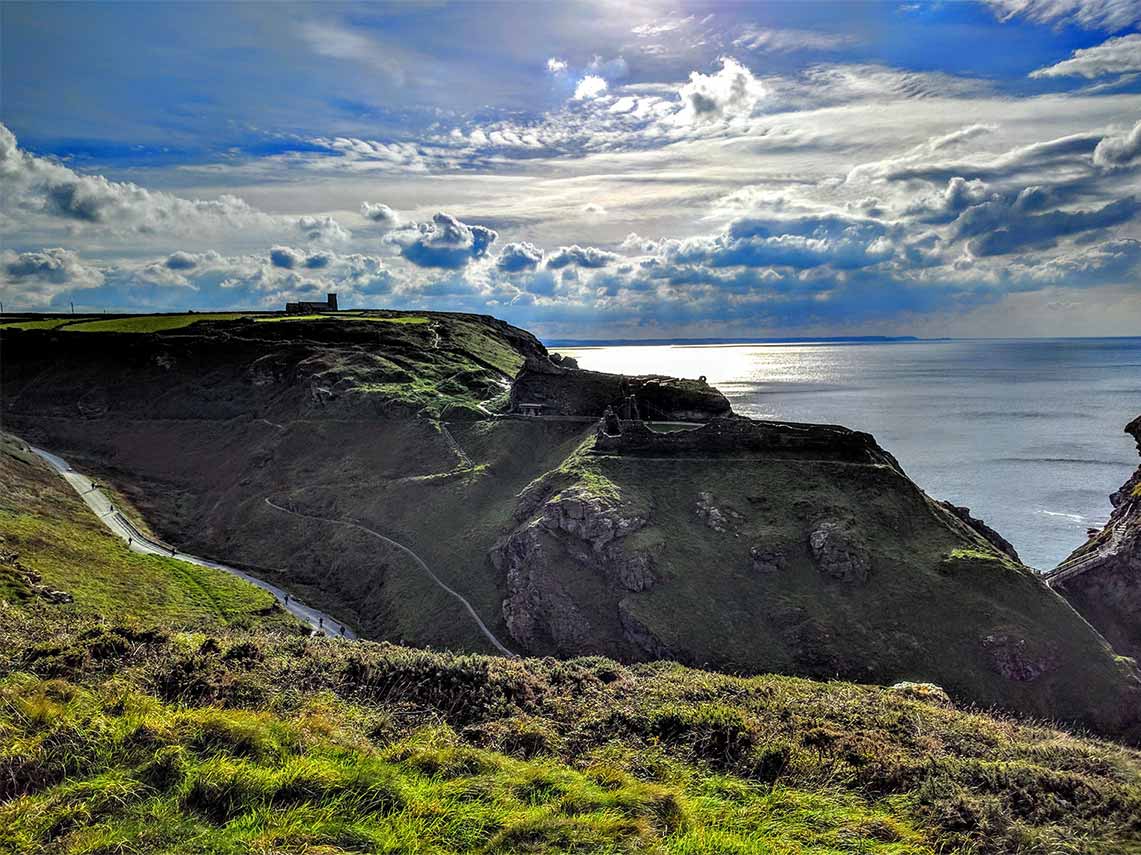 What better way to lose yourself in the history, fables, and legends of ancient England than visiting a castle intrinsically linked to the stories of King Arthur? 
Visiting the 13th Century Tintagel Castle provides all of this in spades and the views of the rugged Castle against the coastal seas and only accessible via footbridge to the island looks like something straight out of a romance novel.
To round off the day we will take a tour through the gothic Architecture found in the vibrant little town of Exeter before arriving in historic Bath for the evening. 
We just returned from a trip that was organized through Travel by Luxe. It was one of the best trips we ever took and it was organized brilliantly. A special thank you to Francesca, she not only helped plan the itinerary, but was available throughout the trip to assist and make any tweaks and adjustments. Overall, a great experience and highly recommend.
Day 7: Bath Half Day Tour – Highclere Castle – Cotswolds Day Trip – Return to London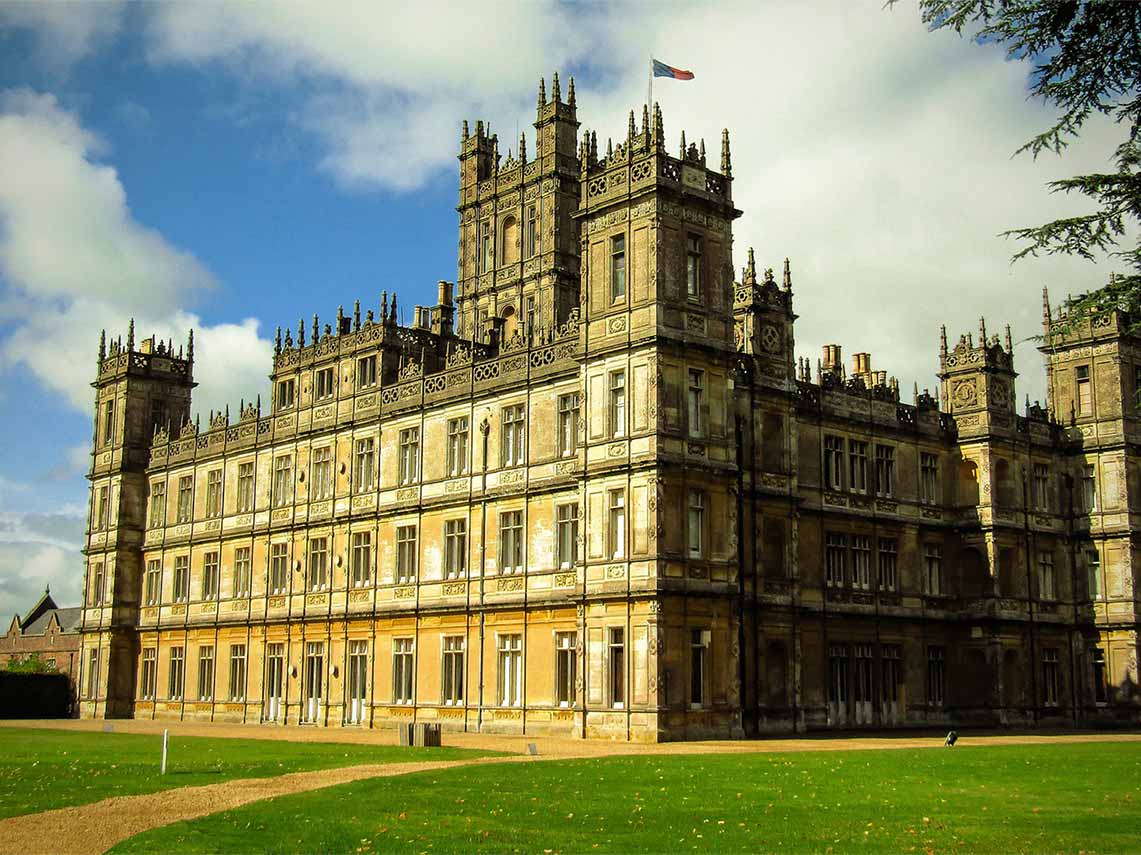 Explore the city of bath, named after its beautifully preserved Roman thermal baths, your guide will help you understand what life was like for the local all the way back in Roman Britain as you visit some of the remarkably well-preserved sites and of course the famous baths which gave the town its name.
Other highlights include The Circus and the Royal Crescent and the opportunity to enjoy a traditional pub lunch in one of Bath's most famous institutions: the Saracen's Head where Charles Dickens also used to enjoy a pint or two.
From Bath, we drive through the Cotswolds en route to Highclere Castle. For fans of Downton Abbey, today you're in for a treat. You are going to visit the real Downton Abbey, Highclere Castle. Still privately owned and managed by resident Countess Lady Carnarvon.  You will learn the history of the castle dating back to the 17th century and wander its grand halls & rooms.
In the afternoon you will visit one of England's most famous holiday spots (for both locals & travelers alike), the rolling green hills of the Cotswolds. Registered as England's largest Area of Outstanding Beauty, the entire region encompasses approx 1, 200 sqm, but don't worry, your private guide will use their local knowledge to ensure you visit the most beautiful and scenic areas for the perfect vacation pictures!
You will conclude your seven-day tour of England with your driver taking you back to your accommodation in London for the evening, or if you would prefer dropping you off at the airport for a safe journey home!
Accommodation & Meals On Your 7-Day Tour
Simply let us know of any dietary requirements or preferences from your group and give us an indication of what type of accommodation you would prefer and sit back and relax while we plan it all out for you. We will contact you with a list of suggestions and if you would be happy for us to go ahead and reserve them for you, we can do so.
Request Your Custom Tour Itinerary Here
Our experts understand that no two clients are the same, so whether you want to personalize one of our private tours, or have us design an itinerary from scratch for you, fill out our inquiry form below to get started:
Rated 5-Star on Google & TripAdvisor
Use this company! An excellent experience! As a seasoned traveler and very detailed oriented customer, working with both Irene's was a joy and in the end produced a wonderful experience. Their personal touch on every detail and their communication was extraordinary.
Recommend them highly! These folks are very professional, and flexible in creating a custom tours, and handling last-minute changes. The guides were knowledgeable and friendly. Recommend them highly!
A Flawless Trip! Travel by Luxe assisted us in planning an excellent trip to Genoa and the Italian Riviera including Cinque Terre. The drivers they provided were courteous, efficient, safe and their vehicles were immaculate and comfortable.
Hands down the best travel company! Every detail was taken care of! All questions were answered. Every guide was knowledgeable, flexible, and kind! In a situation when travel can be stressful, every individual was fantastic.
A Great Experience! We just returned from a trip that was organized through Travel by Luxe. It was one of the best trips we ever took and it was organized brilliantly. A special thank you to Francesca, a great experience and highly recommend.
Amazing Italy Awesome trip! Graziano arranged everything perfectly and was very patient with our planning process and changes. Private tours and transfer worth the extra $$$. Will use again.
Qualified Guides.
Certified Excellence.
Other Example UK Itineraries You Might Like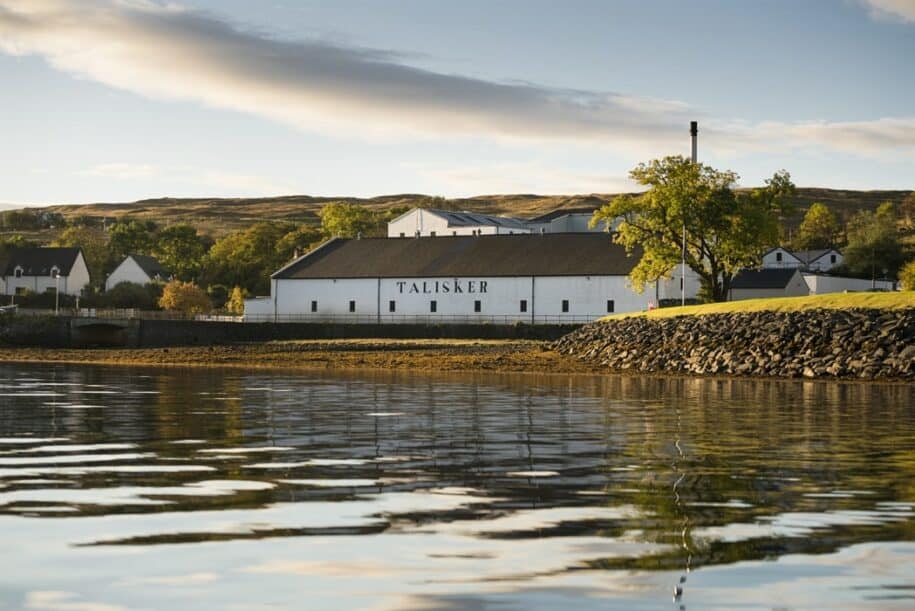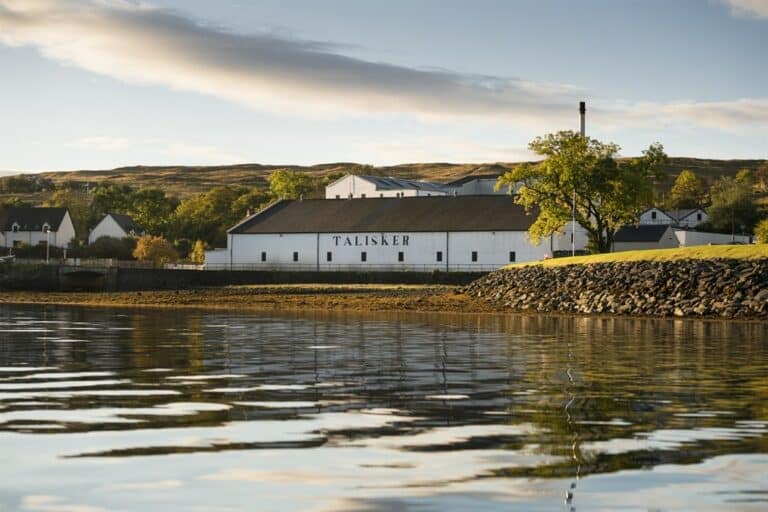 Discover the true taste of Scottish & Irish Whiskey in this incredible 10 Day Whiskey Tour. Travel to all your favorite distilleries with a personal driver-guide.
Most popular tour destinations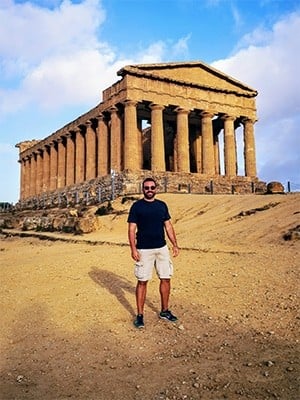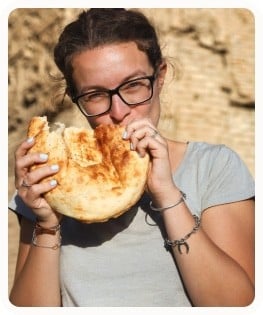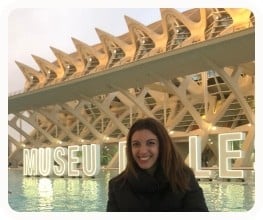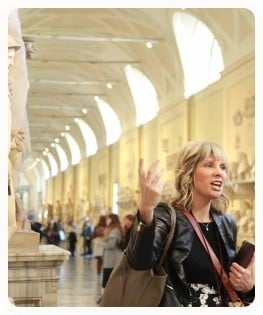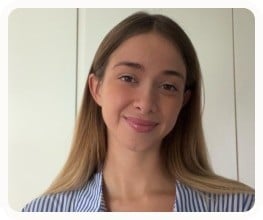 Our ethos is centered around creating the ultimate vacation experience for our guests, that is why we have specialist tour planners across Europe ready to provide you with the low down on the best times to arrive, local specialties and events, and armed with a Rolodex of the finest English speaking private guides in the country.
Get in touch with your local expert today by completing the contact form below and they will get started tailoring any of our tour experiences exactly to your tastes and requirements… all on a completely complimentary basis!