Private Driver-Guided Tour to Stonehenge and Bath from London
Discover Stonehenge and Bath With Your Driver-Guide
We have designed our private driver-guided day trip to the magical UNESCO world heritage site of Stonehenge and the stunning historic city of Bath to be the ultimate way for guests staying in London to experience ancient Britain.
Traveling in style and comfort in our air-conditioned executive class vehicles, your driver-guide will discuss with you the mysticism, symbolism, and significance of the magnificent structure as you travel to Salisbury plain. Upon arrival, you will begin your private guided tour amongst the stones of Stonehenge, one of the ancient wonders of the world, and discover why it is the world's most famous prehistoric monument.
Following this, your driver-guide will take you to visit the stunning city of Bath, one of England's most beautiful towns, with its grand Georgian architecture and the magnificent Roman Baths Museum.
What Is Included In Our Private Tour of Stonehenge & Bath?
Personal guided tour of Stonehenge
Visit the world-class Stonehenge visitor center with its exhibition and museum
See the world heritage site of the city of Bath and fall in love with its Georgian architecture
Architecture and literary monument tour of Bath
Personal guided tour of the finest preserved Roman Baths in the whole of northern Europe
Collection and drop off at your accommodation in London
Services of private driver-guide
Stonehenge & City of Bath Private Tour Itinerary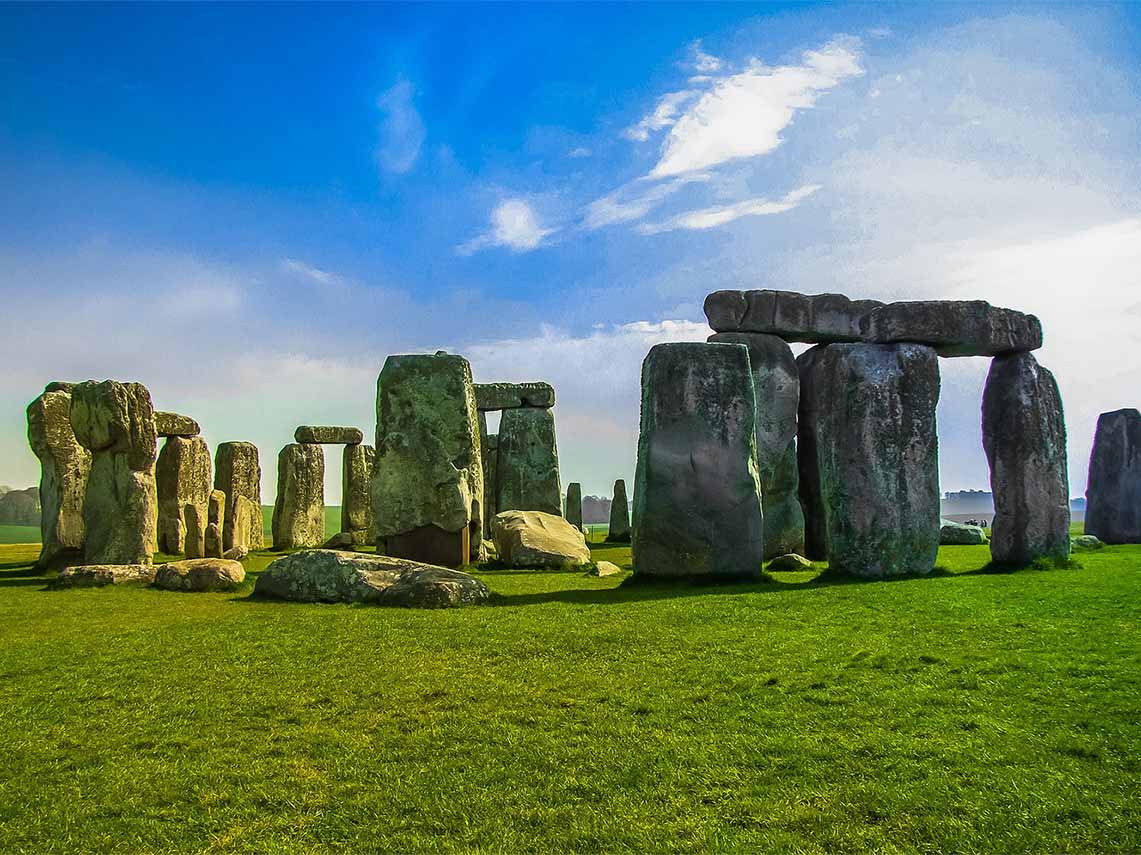 In the morning your guide will arrive at your accommodation in London, or any other meeting point you desire, and you will join them to begin the pleasant and scenic drive through the English countryside on our way to Stonehenge.
Stonehenge Visitor Centre & Museum
Before your guide actually takes you out amongst the prehistoric stones, we will learn some more about the theories and legends behind how the mystical stone structure was constructed, how the stones were transported here, and what purpose it served all those millennia ago.
The visitors center features excellent audiovisual presentations that are informative and fun for all the family.
This is your opportunity to actually get out amongst the sacred stones. Allow your guide to transport you back in time almost 5000 years as they build a vividly descriptive story putting you in the place of ancient pagans paying homage at the temple.
When it comes to folklore, myth, and legend, there is perhaps no other site in the world quite like Stonehenge and your private guide for the day will ensure that you will leave having formed a lasting and meaningful bond with this very special and unique site.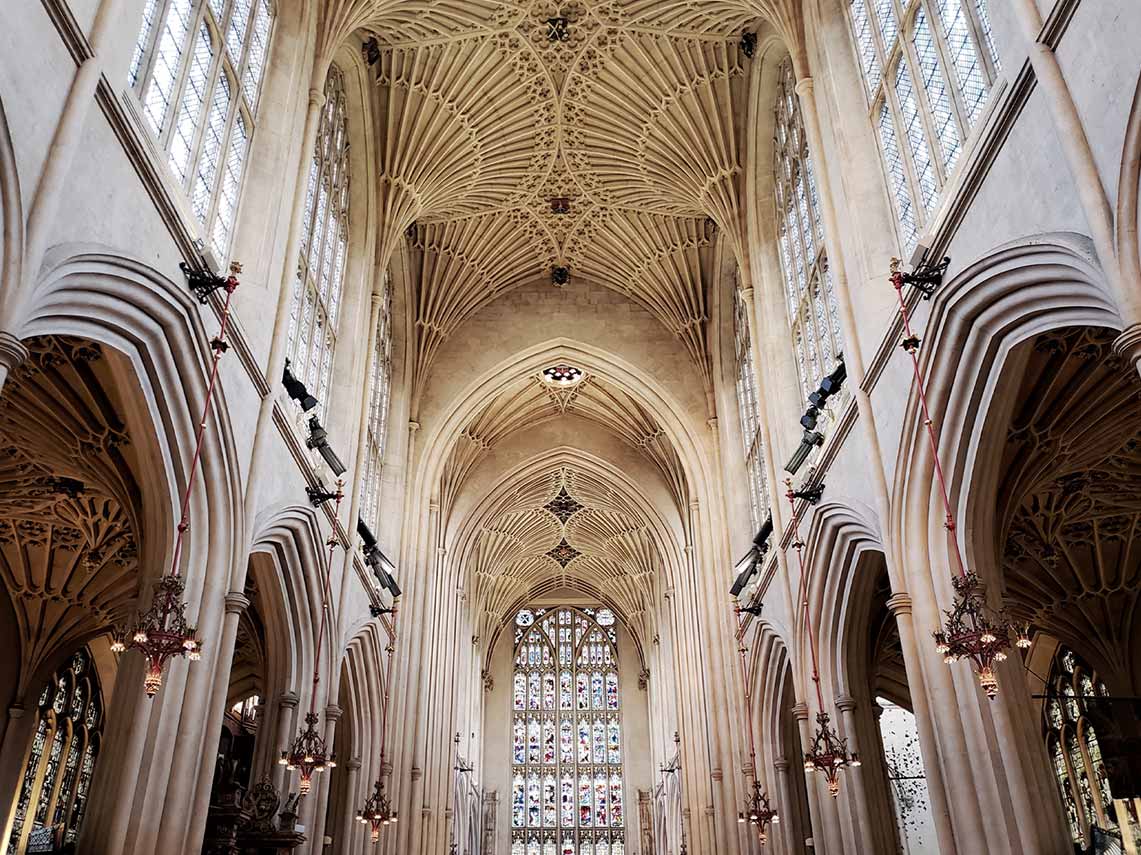 We continue our tour of ancient Britain by visiting the 18th-century city of Bath. The city is also a UNESCO-listed site in its entirety, and we are sure you will adore the Georgian architecture on display here.
Along with your private driver-guide, you will enjoy a panoramic car tour of Bath to see: Bath Abbey, The Royal Crescent, the Circus and monuments to many great writers and authors including Jane Austen, Mary Shelley, Charles Dickens, and Sir Arthur Conan Doyle who were so influenced by the city.
Private Tour of The Roman Baths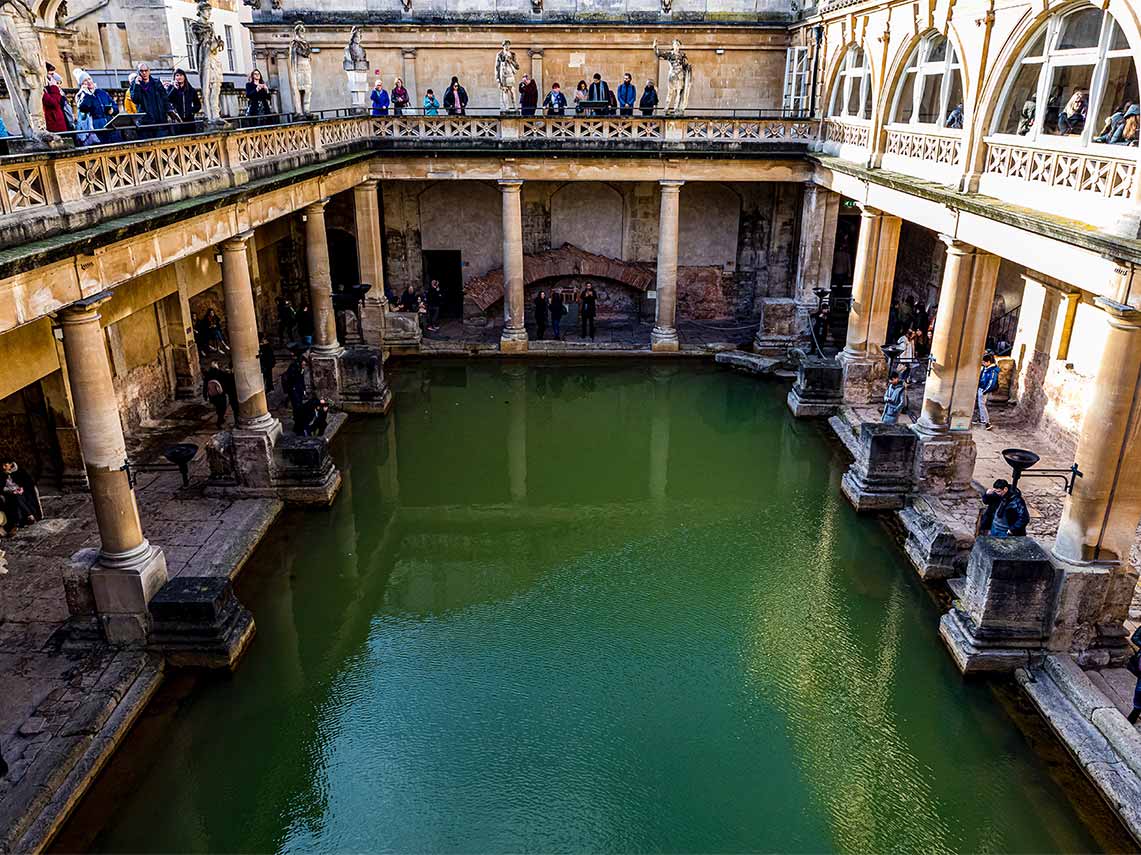 In the center of Bath, you will find the remarkably well-preserved remains of one of the greatest religious spas of the ancient world, and one of the most significant pieces of Roman history to be found in all of England and northern Europe. Starting in 60-70AD and then gradually built up over the following three hundred years, the Romans crafted an awe-inspiring temple and bathing structure around the UK's only hot spring.
On your private tour, you will discover the water's source and walk in the shoes of the ancient Romans as you are guided around the ancient stone pavements and preserved (and still flowing) baths themselves.
Your private tour guide will take you to explore the four main sections of the baths: the Sacred Spring, the Roman Temple, the Roman bathhouse and finds from Roman Bath.
Why Book Your Private Driver-Guided Tour To Stonehenge & Bath With Us?
If you are staying in London, then this is the premier way to experience authentically historic Britain with your private guided tour of Stonehenge and ancient Roman sites in the city of Bath.
Moreover, taking advantage of the unsurpassed local and historical knowledge of our officially licensed and experienced guides allows you to gain an understanding and appreciation of these wonders of the ancient world that simply would not be possible on a large group or bus tour where you would be crowded shoulder to shoulder with strangers as you are hurried between point A to B.
Instead, our tours are designed for the refined traveler who wishes to explore not only in comfort but also to delve deeper into these majestic sites and their historical significance while enjoying privileged access to these locations apart from the bustling crowds.
Contact Us About Your Private Tour of Stonehenge & Bath
At England by Luxe we understand that no two private tours will be the same, and we endeavor to tailor every tour exactly to the tastes and requirements of our guests. 
Rated 5-Star on Google & TripAdvisor
Use this company! An excellent experience! As a seasoned traveler and very detailed oriented customer, working with both Irene's was a joy and in the end produced a wonderful experience. Their personal touch on every detail and their communication was extraordinary.
Recommend them highly! These folks are very professional, and flexible in creating a custom tours, and handling last-minute changes. The guides were knowledgeable and friendly. Recommend them highly!
A Flawless Trip! Travel by Luxe assisted us in planning an excellent trip to Genoa and the Italian Riviera including Cinque Terre. The drivers they provided were courteous, efficient, safe and their vehicles were immaculate and comfortable.
Hands down the best travel company! Every detail was taken care of! All questions were answered. Every guide was knowledgeable, flexible, and kind! In a situation when travel can be stressful, every individual was fantastic.
A Great Experience! We just returned from a trip that was organized through Travel by Luxe. It was one of the best trips we ever took and it was organized brilliantly. A special thank you to Francesca, a great experience and highly recommend.
Amazing Italy Awesome trip! Graziano arranged everything perfectly and was very patient with our planning process and changes. Private tours and transfer worth the extra $$$. Will use again.
Qualified Guides.
Certified Excellence.