7 Day Castle Tour of Scotland
Customize Your Castle Tour of Scotland To Suit You
Before we look at the following itinerary, remember that all our custom tours and itineraries can be completely customized to suit you and your group!
The itineraries we offer on our site are a template, where we hope you can find out more about what you'd like to do and see in Scotland, before getting in touch with our expert travel planners to design you a fully customized and truly unforgettable, private tour!
Day 1: Arrival in Edinburgh – Edinburgh Day Tour – Edinburgh Castle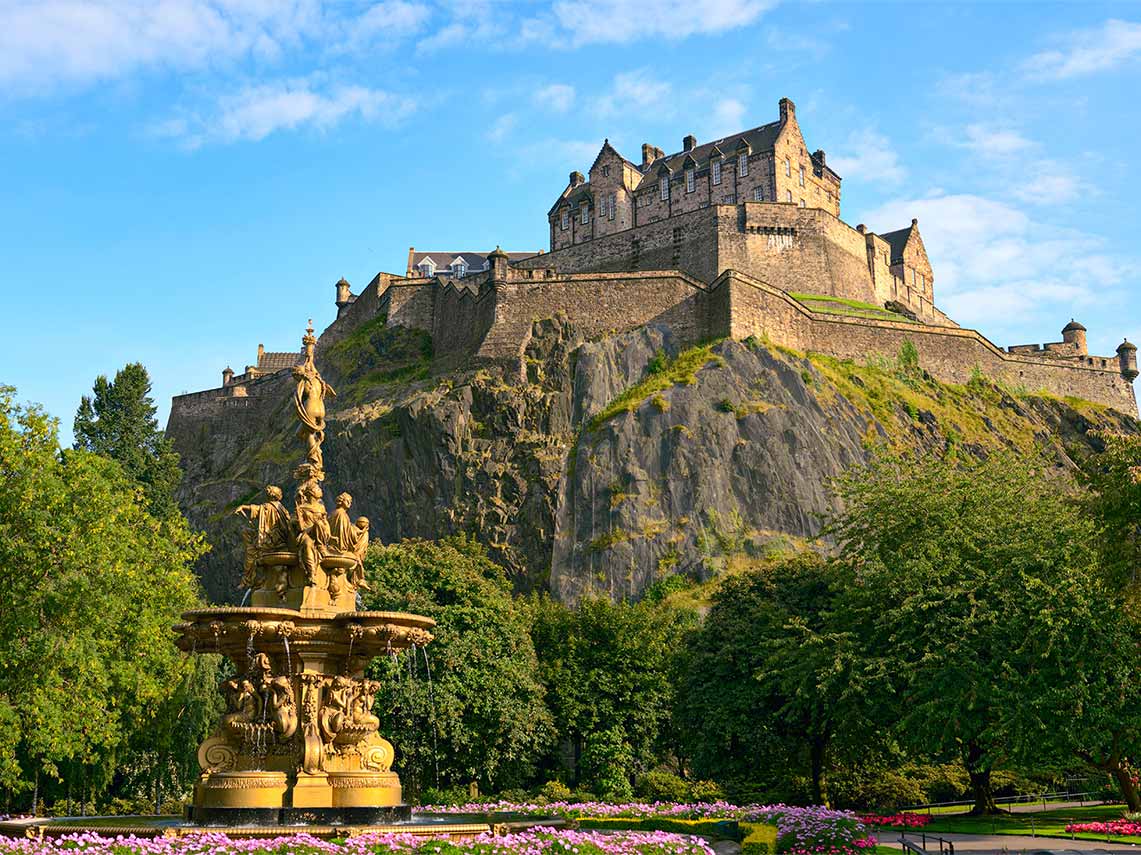 Your private tour of Scotland in our beautiful capital city, Edinburgh, where your driver-guide will be waiting at the airport to greet you and welcome you to our bonnie shores! 
You and your driver-guide will then take you on a quick driving tour through the city center on your way to your accommodation for the first night, stopping whenever you'd like to for pictures or to just take in the views. We'll drop your bags off at the hotel and make sure you're comfortable with your rooms before heading out for a spot of traditional Scottish food for lunch. 
In the afternoon, we'll visit our first castle (and what a way to start): Edinburgh Castle. Taking pride of place atop the bustling city center, Edinburgh Castle is Scotland's most important and famous castle due partly to its prestige and beauty and partly due it's great significance in historical battles such as the Jacobite Uprising in 1745 and the Wars of Scottish Independence.
Once you've finished exploring, your driver-guide will take you to Holyrood Palace before traveling to Arthur's Seat (which overlooks the Old Town of Edinburgh) to enjoy the sunset on your first day in Scotland. 
In the evening, we recommend making the most of Edinburgh's incredible selection of bars and restaurants. You might even want to schedule a private whiskey tasting session – just let your driver-guide know your preferences and tastes and we'll organize it from there! 
Your accommodation for the night will be the Balmoral Hotel in Edinburgh City Center.
Day 2: Edinburgh – Stirling Castle – Wallace Monument – Fonab Castle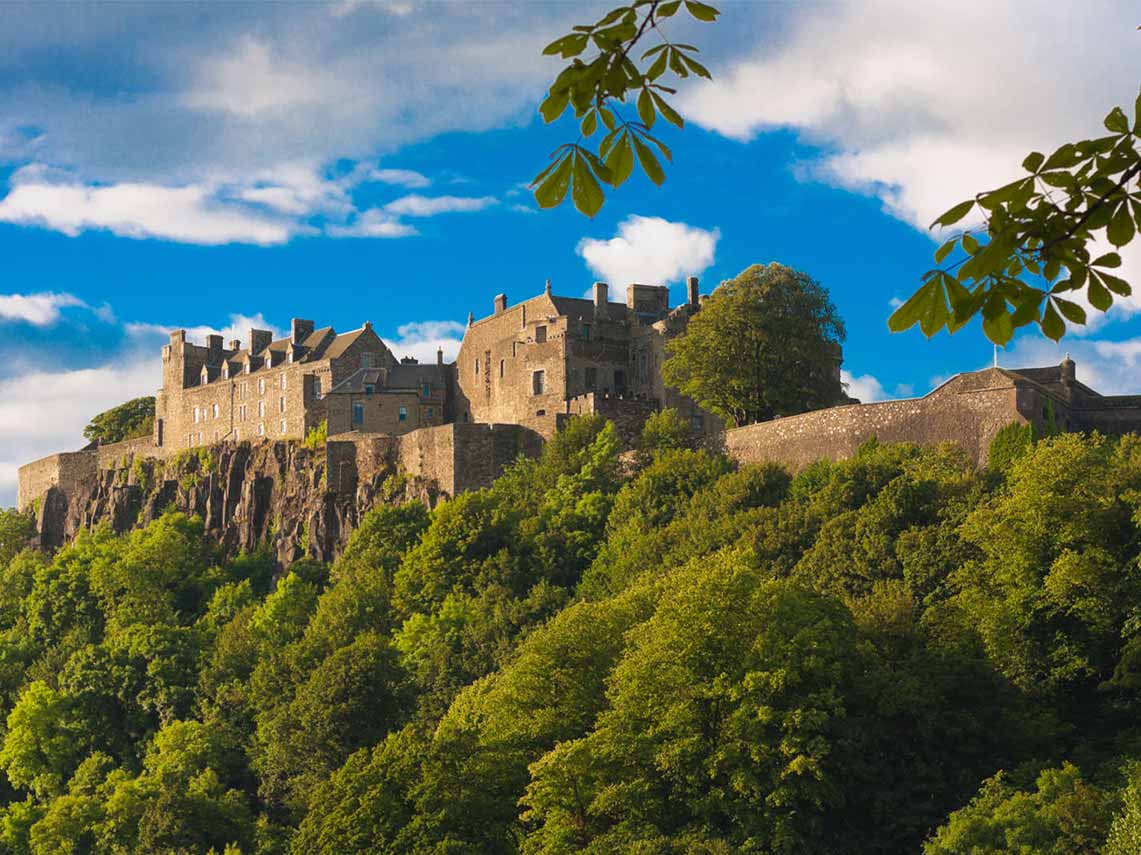 In the morning of Day Two, your driver-guide will take you from Edinburgh, across the River Forth, and up towards Stirling where you will find our second Castle of the tour: Stirling Castle. 
The former residence of the Stewart Kings and Queens, Stirling Castle is one of the most significant in Scotland; with several Scottish Kings and Queens being crowned here over the years, including our perhaps most famous – Mary Queen of Scots. 
After a spot of lunch, we'll travel to the Wallace Monument – a stunning historic structure that spikes up through the Stirling skyline like (quite fittingly) a sword. 
At the Wallace Monument, you will learn of the heroics and fascinating (albeit slightly gory) tales of the Guardian of Scotland: Sir William Wallace. 
In the evening, if you have spare time, you may want to visit the Old Town Jail – a brilliant tourist experience where you can step back in time to medieval Scotland. 
Finally, we'll finish the day with a scenic drive to Fonab Castle near the victorian town of Pitlochry – which will be your accommodation for the next three nights. 
We just returned from a trip that was organized through Travel by Luxe. It was one of the best trips we ever took and it was organized brilliantly. A special thank you to Francesca, she not only helped plan the itinerary, but was available throughout the trip to assist and make any tweaks and adjustments. Overall, a great experience and highly recommend.
Day 3: Dunkeld Cathedral – The Trossachs National Park – Inveraray Castle – Pitlochry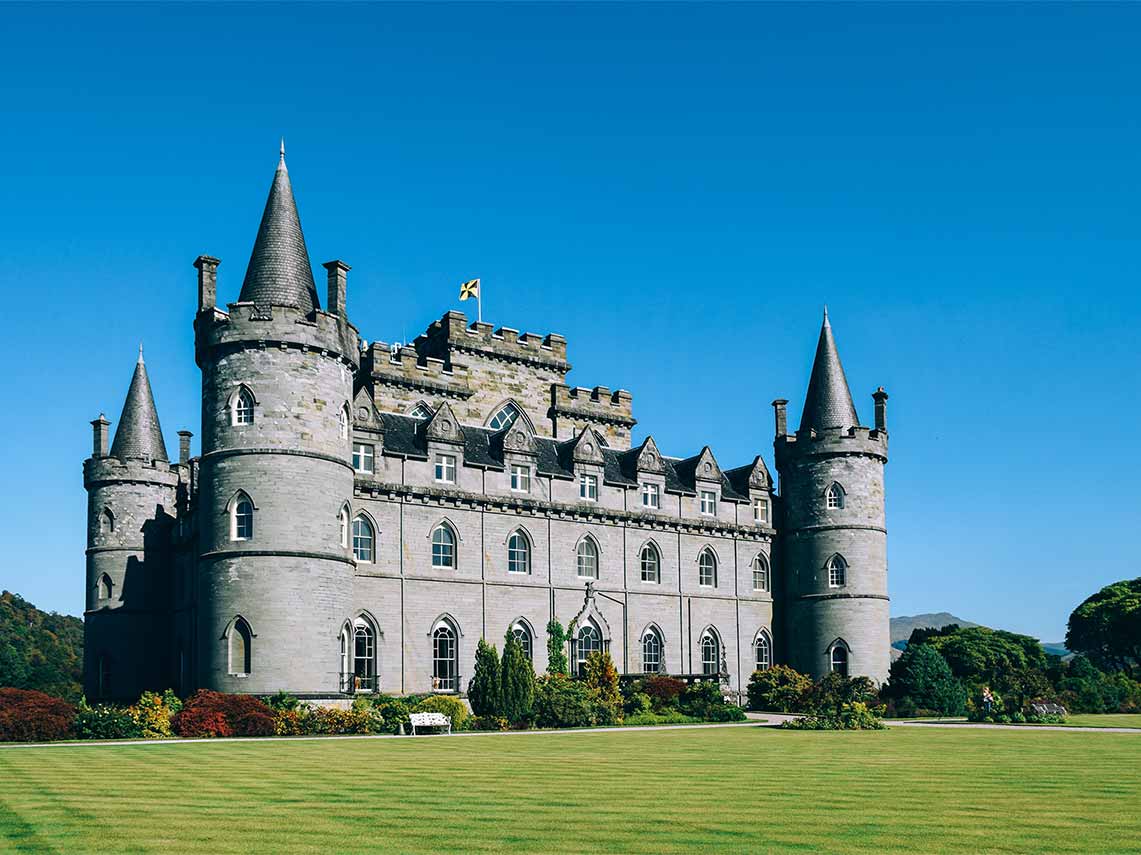 On day three of your Castle tour, we'll head to the West Coast of Scotland to visit Inveraray Castle – one of Europe's earliest examples of Gothic Revival architecture – based off the shores of the stunning Loch Fyne. 
En route, we'll stop at the famous Dunkeld Cathedral before traveling through the Trossachs National Park – perhaps stopping for a break at the Crannog Center on the banks of Loch Tay which lets you experience Iron Age dwelling, with history exhibitions, crafts, and music demonstrations.
Finally, we'll arrive at Inverary to explore the castle and grounds before heading back to Pitlochry later in the day and returning to Fonab Castle for the evening. 
Day 4: Blair Castle – Glamis Castle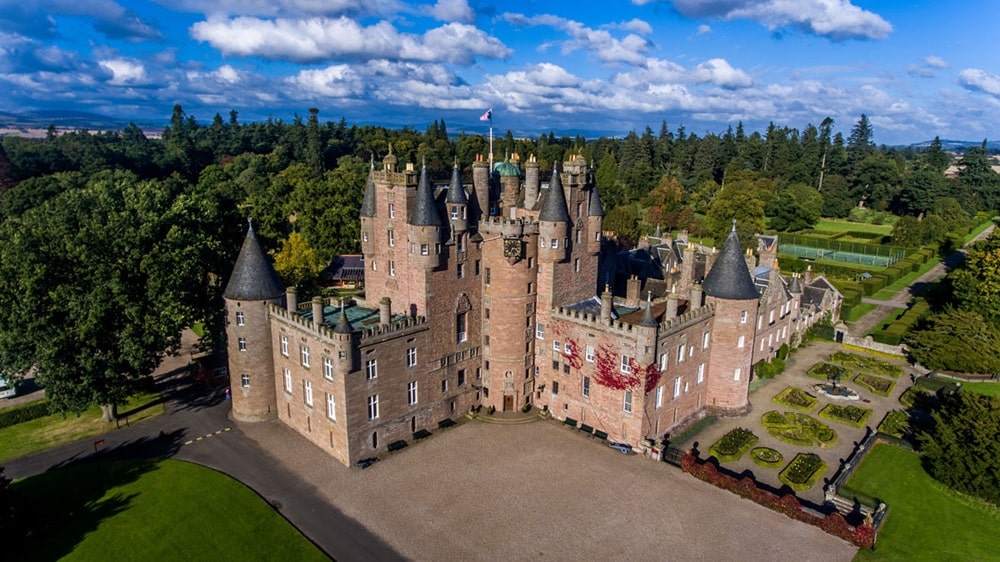 Today, once you've enjoyed your breakfast at Fonab Castle, we'll travel to Blair Castle. One of our lesser-known castles, Blair has a fascinating history including hosting Mary Queen of Scots and a stay from Bonnie Prince Charlie just before the battle of Culloden. 
In the afternoon, we'll travel to one of the most beautiful castles in the world: Glamis Castle in Angus. Glamis was the childhood home to Queen Elizabeth and has a fascinating history as well as beautiful grounds and exterior. 
In the evening, we'll return to Fonab Castle where you'll spend the night again.
Amazing Travel Agency! Marta helped us plan our whole trip and it was absolutely amazing! We did private walking tours, private winery tours, and everything was great! Marta made the itinerary with our interests in mind and was extremely helpful! The tour guides (Viola and Jessica to name two of the many) were outstanding! Marta also helped plan the perfect engagement! We highly recommend this company and will be using them again!
Day 5: Balmoral Castle – Cairngorms National Park – Braemar Castle – Inverness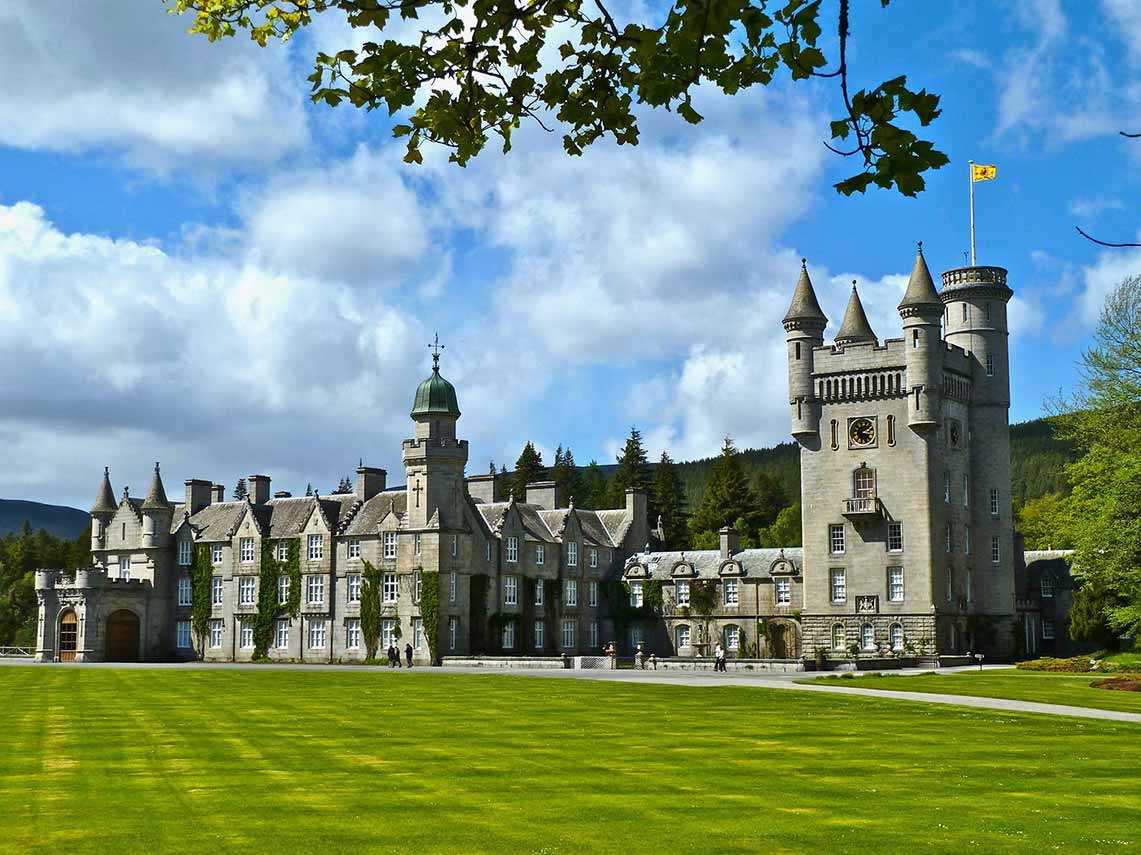 Today, you and your driver-guide will spend the morning traveling to and exploring Balmoral Castle, a Royal Estate in Aberdeenshire where the Queen visits every summer. A private residence of the Royal Family since 1852, the site offers fascinating exhibitions, stunning grounds, gardens, and a ballroom to boot! 
After a stop for lunch, we'll travel to the beautiful Cairngorms National Park and visit Braemar Castle. Constructed in 1628 to defend the Mar Estates from nearby clans, you'll have the chance to step back in time and learn the stories of the castle's interesting history. 
You and your driver-guide will then travel to Inverness for your accommodation for the night.
Day 6: Cawdor Castle – Urquhart Castle & Loch Ness – Eilean Donan Castle – Inverlochy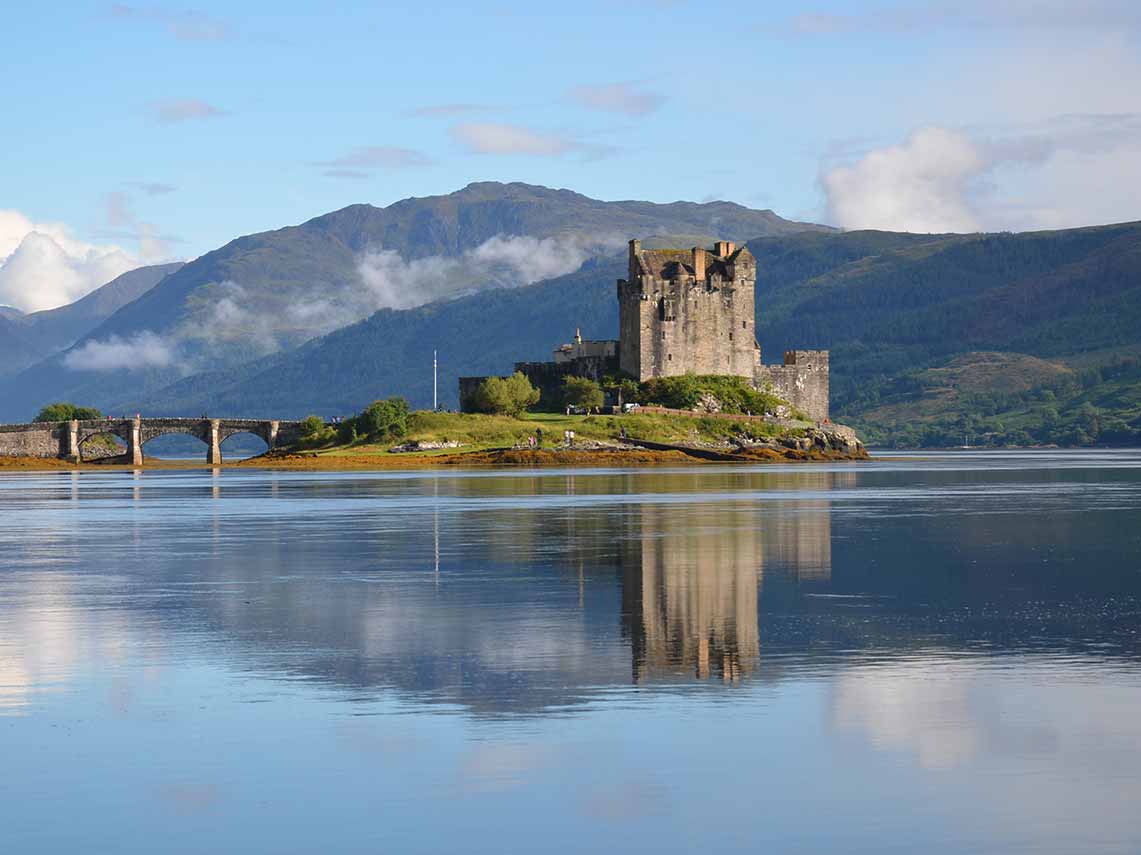 Day six of your castle tour of Scotland started off with a morning visit to Cawdor Castle. 
Known for its connection to Shakespeare's 'Macbeth', there are tales of the castle being built around a thorn tree that dates all the way back to the 14th Century. 
From Cawdor Castle, we'll drive to the banks of Loch Ness to visit Urquhart Castle before continuing our journey to the coast to visit Eilean Donan. 
Eilean Donan Castle is one of the most recognizable castles in Scotland, located on a small tidal island in the western highlands, and in recent years has featured as a filming location in productions such as 'Highlander', 'James Bond: The World Is Not Enough', and the 'Outlander' series. 
Indeed, its beauty and uniqueness have made Eilean Donan the most photographed castle in Scotland (although I'm sure a few more won't hurt). In the evening, we'll travel to Inverlochy Castle – which is also your accommodation for the night!
Hands down the best travel company! Every detail was taken care of! All questions were answered. Every guide was knowledgeable, flexible, and kind! In a situation when travel can be stressful, every individual was fantastic. I can not stress enough how much they added to our trip. I would be happy to answer any questions someone would have about my experience with this company. Will use their services in the future for sure.
Day 7: Old Inverlochy Castle – Glencoe – Loch Lomond – Glasgow or Airport Transfer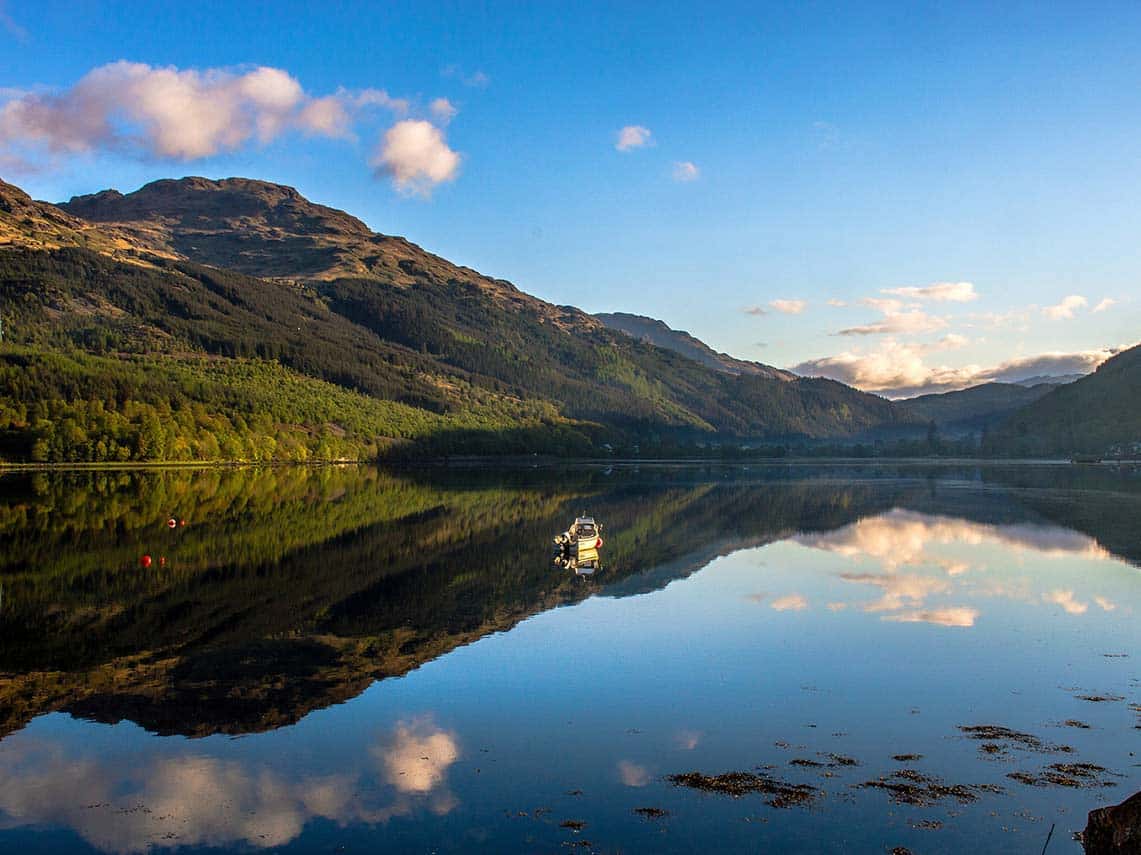 All good things most, unfortunately, come to an end, and so we leave Inverlochy Castle on the final day of your tour of Scotland! 
We'll begin the day with an interesting visit considering your accommodation the night prior: Old Inverlochy Castle.
Or rather the ruins of Old Inverlochy Castle… 
Understand the history of this fascinating structure with your guides and find out how the castle eventually fell to ruin before we travel down the west coast of Scotland – driving through the stunningly beautiful Glencoe and around the bonnie banks. of Loch Lomond before finally reaching Glasgow. 
Here, we'll spend the afternoon trying some excellent local restaurants, before visiting the Kelvingrove Art Museum and Gallery and Glasgow Cathedral before returning you to the airport in time for your flight. 
Your driver-guide will assist you to the check-in desks to make sure there are no last-minute problems and wish you a safe flight, leaving you with fond memories and an immersive experience of Scotland's greatest Castles!
Request Your Custom Tour Itinerary Here
Our experts understand that no two clients are the same, so whether you want to personalize one of our private tours, or have us design an itinerary from scratch for you, fill out our inquiry form below to get started:
Rated 5-Star on Google & TripAdvisor
Qualified Guides.
Certified Excellence.
Example Scotland Tour Itineraries You Might Like
Most popular tour destinations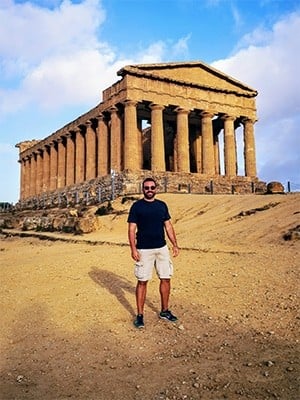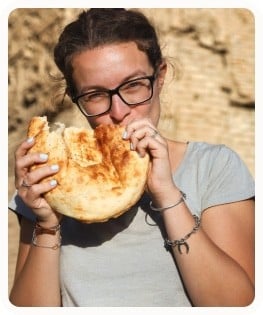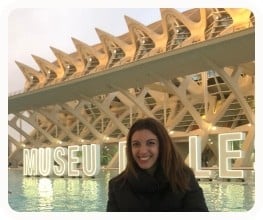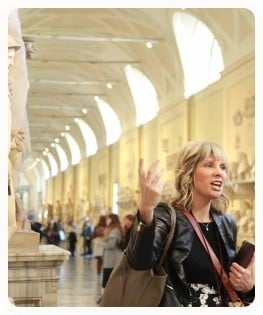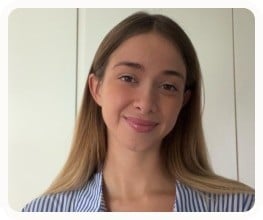 Our ethos is centered around creating the ultimate vacation experience for our guests, that is why we have specialist tour planners across Europe ready to provide you with the low down on the best times to arrive, local specialties and events, and armed with a Rolodex of the finest English speaking private guides in the country.
Get in touch with your local expert today by completing the contact form below and they will get started tailoring any of our tour experiences exactly to your tastes and requirements… all on a completely complimentary basis!