Best of Northern Italy in 12 Days
How To Spend 12 Day Touring Northern Italy
Welcome to our 12-day best of Northern Italy tour itinerary, where you will experience the charming canals of Venice, the stunning lakes of Lombardy, and visit some of the most iconic cities and towns in Northern Italy, such as Milan, Florence, and Lake Como.
Whether you are a first-time visitor or a seasoned traveler, this tour is guaranteed to provide you with an unforgettable experience. Join us as we explore the charming towns, picturesque countryside, and world-renowned art and architecture of Northern Italy.
Day 1: Strolling Milan's Heart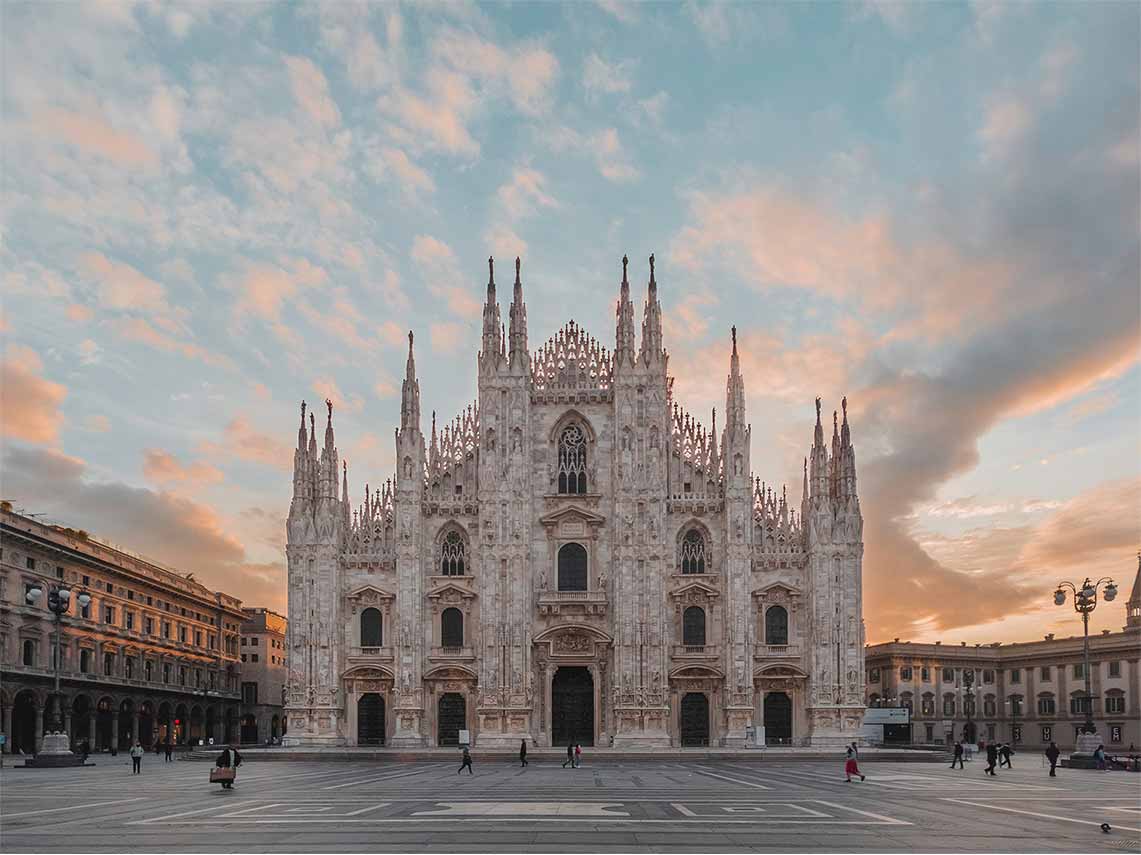 Experience the charming beauty of Milan's city center on a walking tour that takes you through some of the most iconic landmarks and hidden gems of the city. 
Starting at the renowned Teatro alla Scala opera house, you will then visit the Sforza Castle, a magnificent fortress that was once the home of the powerful Sforza family and now houses several museums and art collections. 
You will also stroll through the trendy Brera district, known for its bohemian atmosphere, charming streets, and a wide variety of shops, galleries, and restaurants. Along the way, you will discover the charming Piazza del Carmine, a hidden gem that is home to a picturesque church, quaint cafes, and a lively local market. 
Enjoy local food tastings throughout the tour as you discover the best of Milan in a few captivating hours.
Guided Tour of Milan Cathedral With Rooftops
The Duomo Cathedral is a well-known symbol of Milan, but few people are aware of its most breathtaking feature: the marble rooftop! 
This exclusive tour of the Duomo starts at the top, where you can reach by elevator, to capture stunning photos surrounded by Gothic spires and grand statues. 
Then, you will head down to explore the grand interior of the cathedral. With your fast-track skip-the-line tickets, you can enjoy unique perspectives from one of the highest points in the city!
Guided Tour of "The Last Supper"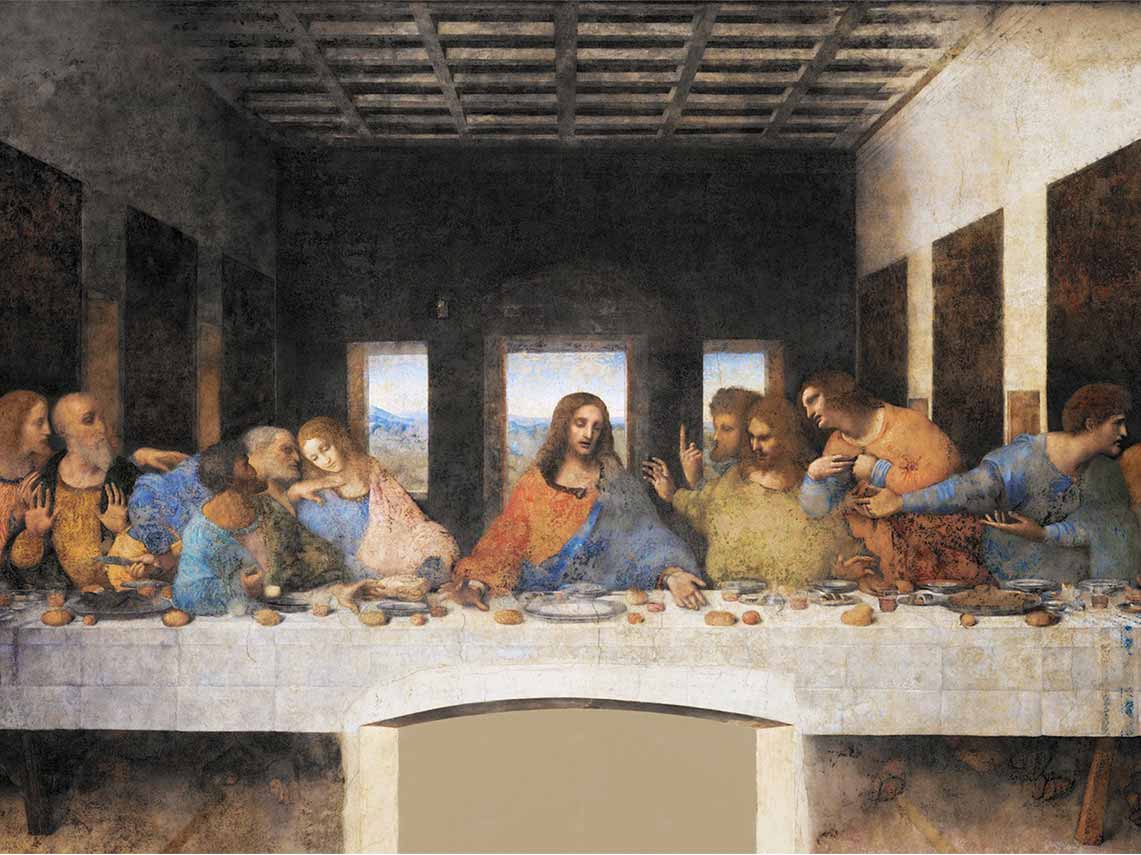 The Cenacolo Vinciano, also known as "The Last Supper," is a renowned masterpiece by Leonardo da Vinci that was commissioned in 1494 by the Duke of Milan, Ludovico il Moro. The Duke selected the church of Santa Maria delle Grazie as the final resting place for his family, including his wife Beatrice d'Este. He also made changes to the large cloister and apse, including decorating the refectory with the impressive fresco painted by da Vinci.
The Chef's Table is a place for friends and socializing, offering a cozy and inviting atmosphere in Morelli Restaurant's kitchen. Guests can observe the chefs at work, experience the energy and teamwork of the kitchen brigade, and gain insight into the preparation of each dish. The ancient wooden table provides a casual and relaxed setting for dining. Additionally, guests can pick from a vast collection of music from Chef's personal vinyl collection to enhance their dining experience.
Day 2: Milan Shopping & Fashion Tour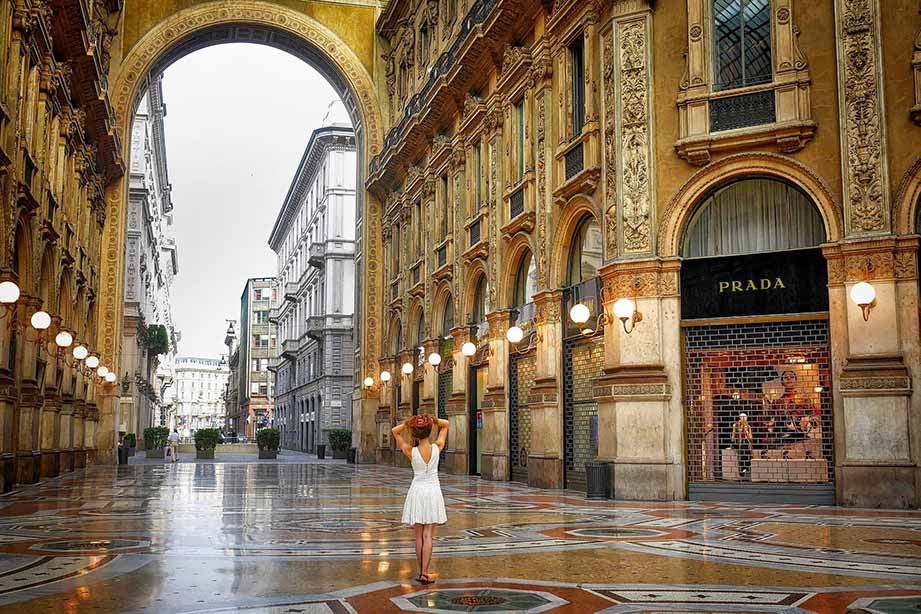 Explore the heart of Milan's fashion scene with a one-hour, exclusive walking tour of the Quadrilatero della Moda. 
The Milano Fashion Tour is your chance to visit some of the city's best ateliers and fashion stores, including genuine factory outlets, luxury brand boutiques, and hidden showrooms. 
You may even have the opportunity to see a Tailor Master at work in their artisan workshop, creating a hand-made piece of clothing. 
Experience the true meaning of "Made in Italy" and witness the creation of a hand-made, top-quality work of art.
Milan Aperitivo Street Food Tour
Milan is a city that seamlessly blends tradition with modernity. It is widely recognized as Italy's most cosmopolitan city, and it has recently become a hub for world-class cuisine, drawing inspiration from a diverse range of culinary traditions. However, Milan also holds a deep reverence for its history and customs. One of the most beloved of these is the Milan aperitivo, which originated in the shadow of the city's iconic Duomo. After work, locals relax in bars, sipping on a drink and savoring a plate of salami.
For anyone looking to truly experience Milan, a visit to the Navigli area is a must. The area is famous for its picturesque bridges, and here locals gather to indulge in the city's signature aperitivo ritual. For Milanese, the aperitivo is more than just a pre-dinner drink, it is a symbol of their way of life.
Join our foodie guide as you discover different ways to savor the Milanese aperitivo, from street food to the traditional version, all served with high-quality snacks. This is the ultimate way to immerse yourself in a genuine, unforgettable Milanese experience.
Cocktails: Italy, and Milan in particular, have a rich history of creating delicious and world-renowned alcoholic beverages. You will have the opportunity to taste exceptional cocktails crafted by expert mixologists, featuring spirits that have played a significant role in Milan and Italy's history.
Italian Wine: Italy is the birthplace of wine, and there are several renowned wineries located around Milan. Our tour will showcase a selection of the best labels from top Italian wine cellars.
Italian Cheeses: You will have the chance to taste some of the best Italian cheeses in a unique setting, learning about their flavor profiles and preparation methods that make them so delicious.
Cold Cuts and High-Quality Snacks: You will be presented with a variety of cured meats and gourmet snacks, along with tastings of local specialties.
Gourmet Stuffed Potatoes: Potatoes may seem simple, but through the skillful combination of tradition and creativity, extraordinary preparations can be made. You will taste potatoes that are stuffed or topped with refined ingredients.
Coffee and Dessert: We will conclude the tour with a selection of mouth-watering pastries and a delicious espresso at one of Milan's oldest and most beloved coffee shops.
Simply outstanding! We visited Italy in September & used Luxe for all our tours and we can honestly say, they were the best! Right from the start, communication was easy and professional. Amy and her guides were able to customize their tours to suit our interests! If you want bespoke tours, I wouldn't use anyone else. We would highly recommend Luxe & will definitely use them again when we next visit Italy!
Day 3: Transfer From Milan to Turin
Join your private driver as you make the 2-hour transfer to Turin in one of our luxury air-conditioned vehicles.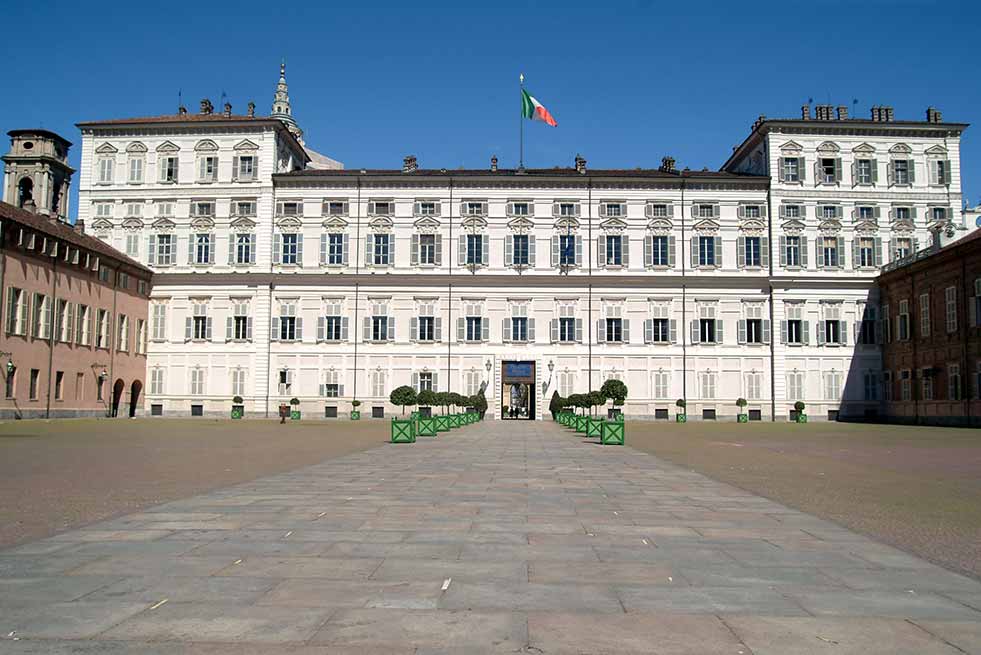 A private guided walking tour of Turin is the perfect way to experience the city.
One of the main attractions of Turin is the Royal Palace of Turin, which was the residence of the royal House of Savoy. The palace is a beautiful example of baroque architecture and features a number of grand halls and rooms, including the magnificent Galleria Sabauda, which houses an impressive collection of art and artifacts.
Another must-see sight in Turin is the Cathedral of San Giovanni Battista, which is one of the city's most important religious buildings. The cathedral is known for its ornate baroque architecture and is home to the Holy Shroud, one of Christianity's most important relics.
The Mole Antonelliana is another iconic landmark of Turin. The Mole is an impressive building that serves as the National Museum of Cinema. Visitors can take a lift to the top of the Mole for panoramic views of the city.
The Piazza Castello is a beautiful square located in the heart of Turin. The square is surrounded by historic buildings, including the Royal Palace and the Palazzo Madama, which houses the Museum of Ancient Art.
Finally, Turin is famous for its many beautiful parks and gardens, including the Parco del Valentino, which is a great place to relax and enjoy the outdoors.
The museum is home to one of the largest collections of Egyptian artifacts outside of Egypt and is considered one of the most important museums of its kind in the world.
During the tour, you'll have the opportunity to explore the museum's vast collection of artifacts, which includes mummies, sarcophagi, hieroglyphs, statues, jewelry, and much more. You'll learn about the history and culture of ancient Egypt, as well as the techniques used to preserve these precious artifacts.
One of the highlights of the museum is the collection of royal mummies, which includes the mummy of Ramses II, one of the most powerful pharaohs in ancient Egypt. You'll also see the statue of Sekhmet, the goddess of war and healing, which is considered one of the most beautiful statues in the collection.
The museum's hieroglyphs collection is also quite impressive, featuring a wide range of inscriptions and texts from various periods in ancient Egyptian history.
Your private tour guide will provide you with insightful commentary and answer any questions you may have. This tour also allows you to have a more personalized and flexible experience compared to a group tour, allowing you to spend more time on the sections that interest you the most.
Chocolate Passion Tour in Turin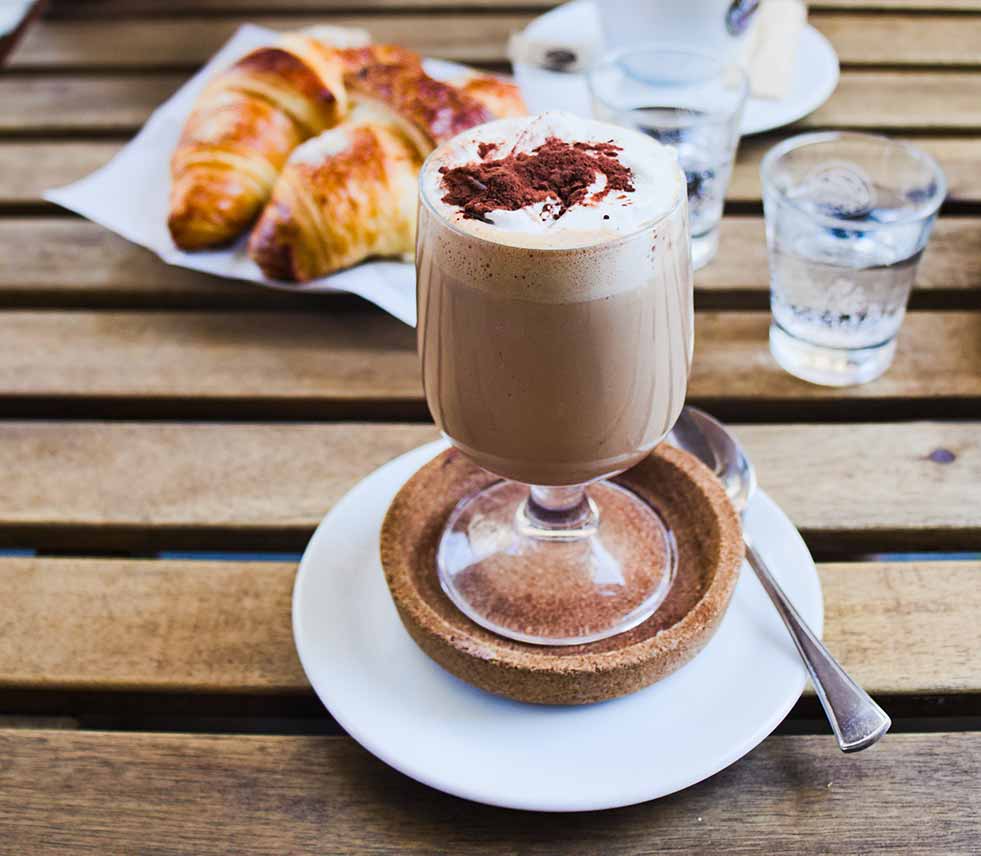 Experience the delicious pairing of Turin's rich history and chocolate delicacies on this tour. 
Discover hidden gems in the city, including historical shops and local products. Trace the origins of this sweet love story back to 1563, when hot chocolate was first served during the transfer of the Duchy's capital to Turin. 
Indulge in Turin's finest chocolate treats, including the must-try Bicerin.
In the evening your private chauffeur will deliver you back to your Milan-based accommodation.
Day 4: Franciacorta & Bergamo: The Sparkling Wine Area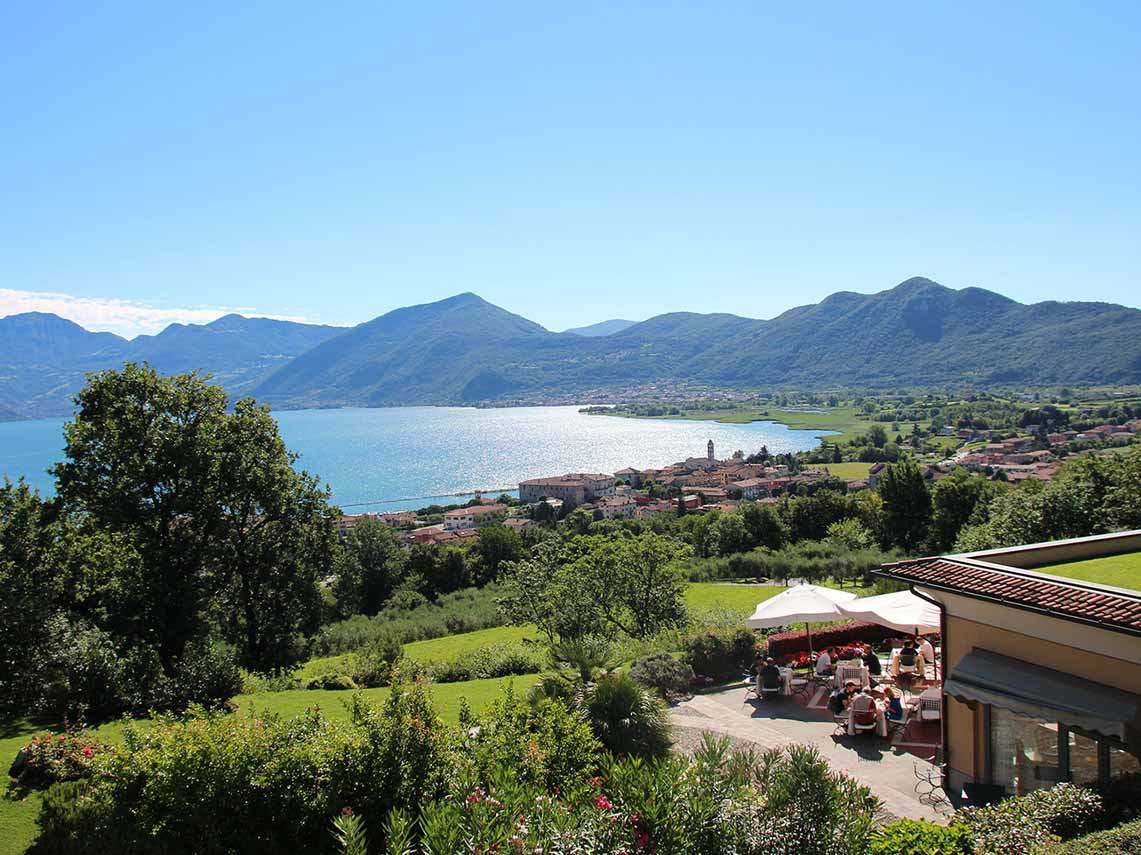 Franciacorta is a region located in the Lombardy region of Italy and is known for its production of sparkling wine. The tour will start with a visit to a local winery, where you will learn about the history and production of Franciacorta sparkling wine. You will have the opportunity to taste different varieties of wine and learn about the differences between them. The winery tour will be followed by a visit to the vineyards, where you will learn about the grape growing and wine-making process.
Next, you will visit the charming town of Bergamo, which is located on the hillside overlooking the Franciacorta region. The town is famous for its medieval old town, Città Alta, and the tour will include a visit to the upper town to see the beautiful Piazza Vecchia and the Basilica di Santa Maria Maggiore. After exploring the town, the tour will take you to a traditional Italian restaurant where you will enjoy a delicious lunch. The meal will be paired with Franciacorta wines, allowing you to fully appreciate the flavors and aromas of the wines.
10 day trip to Italy Planned a 10 day trip in Italy with Travel by Luxe. The experience did not disappoint. We had wonderful guides and terrific drivers. Initially spoke to Amy but then dealt with Marta in planning trip. Best parts of the trip included trip to Pisa and Lucca with Viola. Luxe arranged for tickets to climb the leaning tower which my son said was the highlight of the trip. In Lucca we took a leisurely bike ride on the walls of the city and had one of our best lunches at restaurant Viola took us to. Also had Viola for a tour of Florence. She was very adaptive to our family that included two teenagers and made sure to include activities that kept their attention. Also great experience with Kylie in Rome who took us on a fantastic food tour. Finally, perhaps a bit off the beaten path but did a tour of a prosciutto factory near Parma and then had lunch cooked by our guide, Stefani, that our boys really enjoyed. Would also recommend the bike tour of Appian Way with Glenn- would suggest the e-bikes but we did with regular bikes and didn't feel it was too difficult. Marta was also very responsive to our questions while we were in Italy. Our hotel in Rome (Rome Life), in Venice (Sina Centurion Palace) and in Modena (Best Western) were all terrific. Wonderful trip which I would not have been able to plan without Luxe.
Day 5: Fast Train From Milan To Venice
The fast train takes approx 2 and a half hours to reach Venice, where your private driver will collect your luggage and take you to your hotel.
Walking Tour of Venice With "Cicchetti"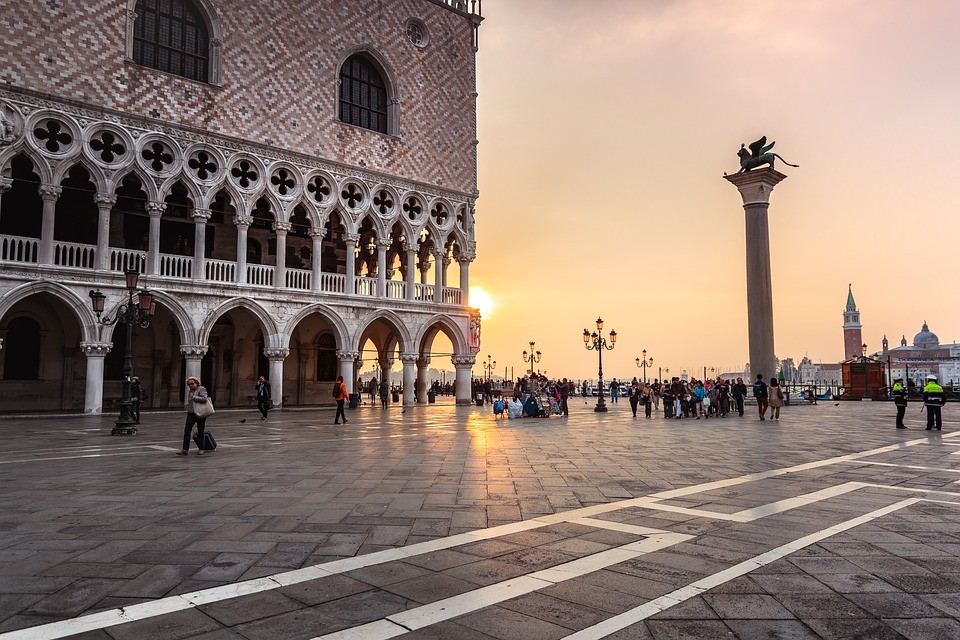 A walking tour of Venice is the perfect way to experience the charming and historic city while indulging in delicious local cuisine. Cicchetti is a small Venetian snack, similar to tapas, that is typically served in bars and is a staple of Venetian cuisine.
The tour will start in the bustling Rialto Market, where you will be able to see the freshest seafood and other local ingredients that are used to make Cicchetti. Your guide will then lead you through the winding streets of Venice, stopping at different bars and taverns to try a variety of Cicchetti. You will have the opportunity to try traditional Venetian dishes such as baccalà mantecato (whipped cod), polpette (meatballs), and sarde in saor (sweet and sour sardines).
As you make your way through the city, you will also learn about the history and culture of Venice. Your guide will point out important landmarks and historical sites, such as St. Mark's Basilica and the Doge's Palace, and will provide interesting stories and anecdotes about the city's past.
After trying a variety of Cicchetti, you will finish the tour with a visit to a traditional bacaro, a Venetian tavern, where you will be able to sample some of the local wines that are typically paired with Cicchetti. This tour is a great way to experience the authentic flavors of Venice and learn about the city's rich history and culture, all while indulging in delicious food and drink.
A private gondola ride. Relax as you glide along in one of Venice's famous black gondolas, feasting your eyes on some of the city's most beautiful canals.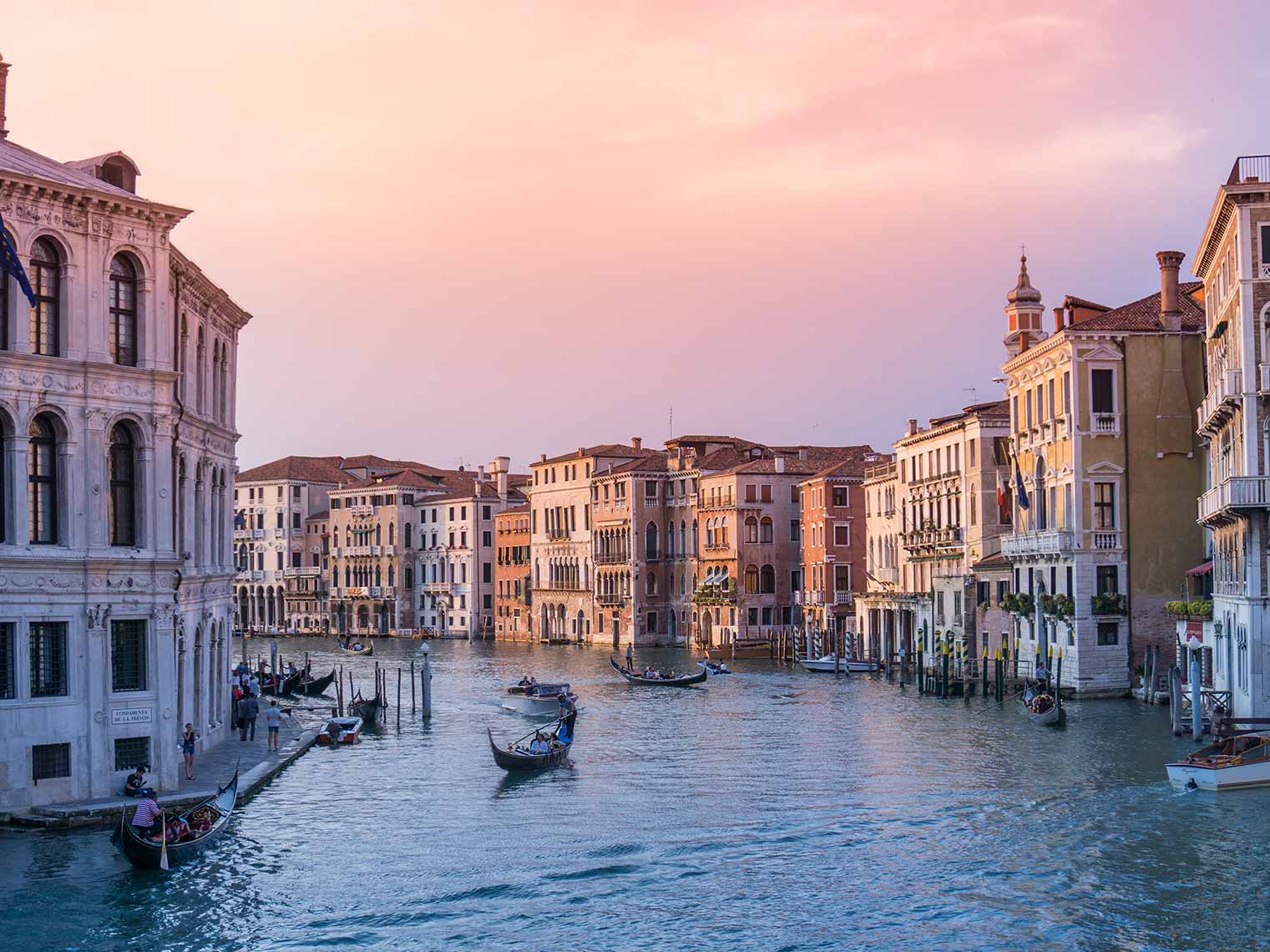 Experience the beauty of Venice from the water on a private motor-launch tour along the Grand Canal. 
Admire the magnificent palaces, churches, public buildings, and bridges from the unique perspective of the canal.
Our knowledgeable guide will provide insight and commentary on the history and architecture of the area
You will return to Milan via train in the evening.
Day 6: Visiting Valpolicella
In the morning join your driver as you escape to the picturesque countryside of Valpolicella and take in the rolling hills and ancient villas of this beautiful region. 
Valpolicella offers a glimpse into traditional Italian life as you pass small towns and hamlets on your way to visit a traditional winery. 
Take a guided tour of the vineyards and learn about the wine-making process before indulging in a wine tasting. Relax and soak in the stunning scenery as you discover the hidden gems of Valpolicella.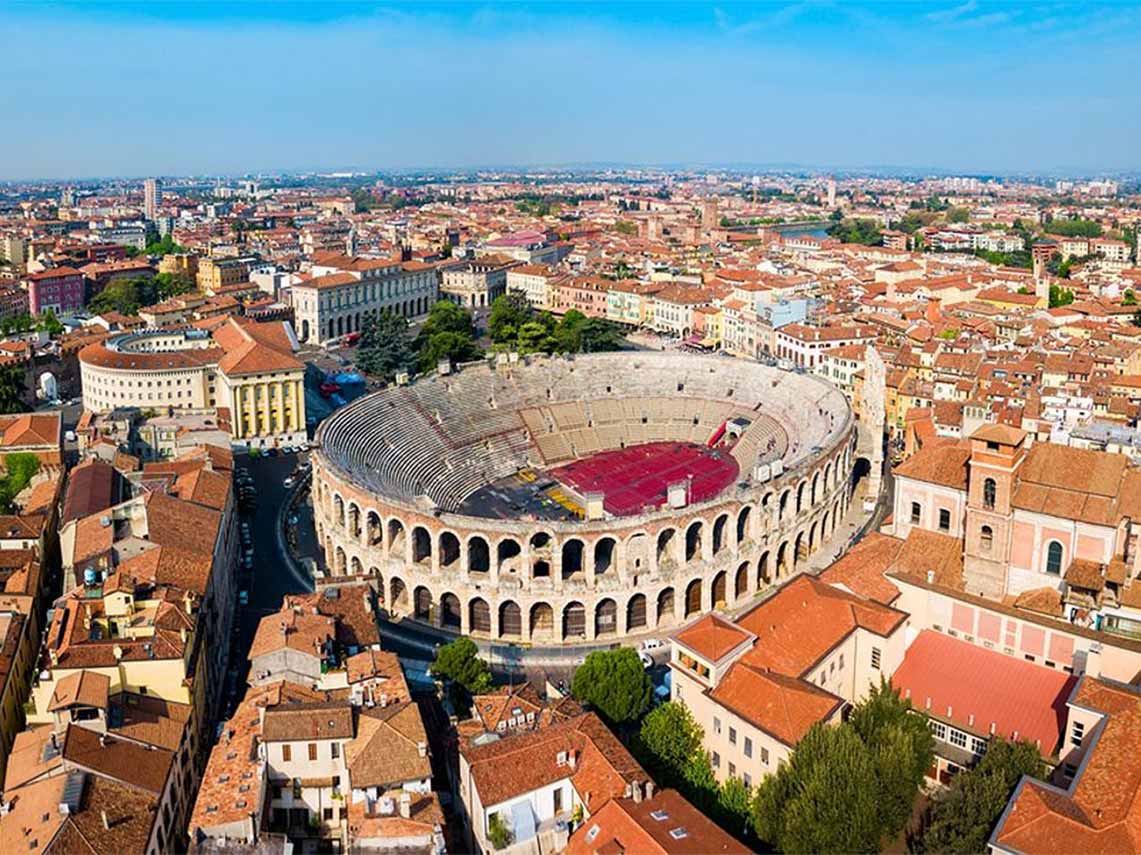 From its ancient Roman origins to its role in the Middle Ages and Renaissance, Verona is a town steeped in history with your private guide. 
Discover the city's rich history, visiting key sites such as the 14th-century house of Juliet and its famous balcony, the impressive Scala family's Arche, Piazza Erbe, Piazza dei Signori, Piazza Bra, and the Mercato Vecchio courtyard. 
You will also visit the ancient Roman Arena, one of the best-preserved in Italy, and a summer venue for theater and opera performances. Additionally, you will learn about the city's association with Shakespeare and the tragic love story of Romeo and Juliet set in Verona.
Trip to Italy We just returned from a trip that was organized through Travel by Luxe. It was one of the best trips we ever took and it was organized brilliantly. A special thank you to Francesca, she not only helped plan the itinerary, but was available throughout the trip to assist and make any tweaks and adjustments. Overall, a great experience and highly recommend.
Day 7: Private Transfer From Milan To Como
Make your way to Como with your private driver. Journey time approx 1 hour.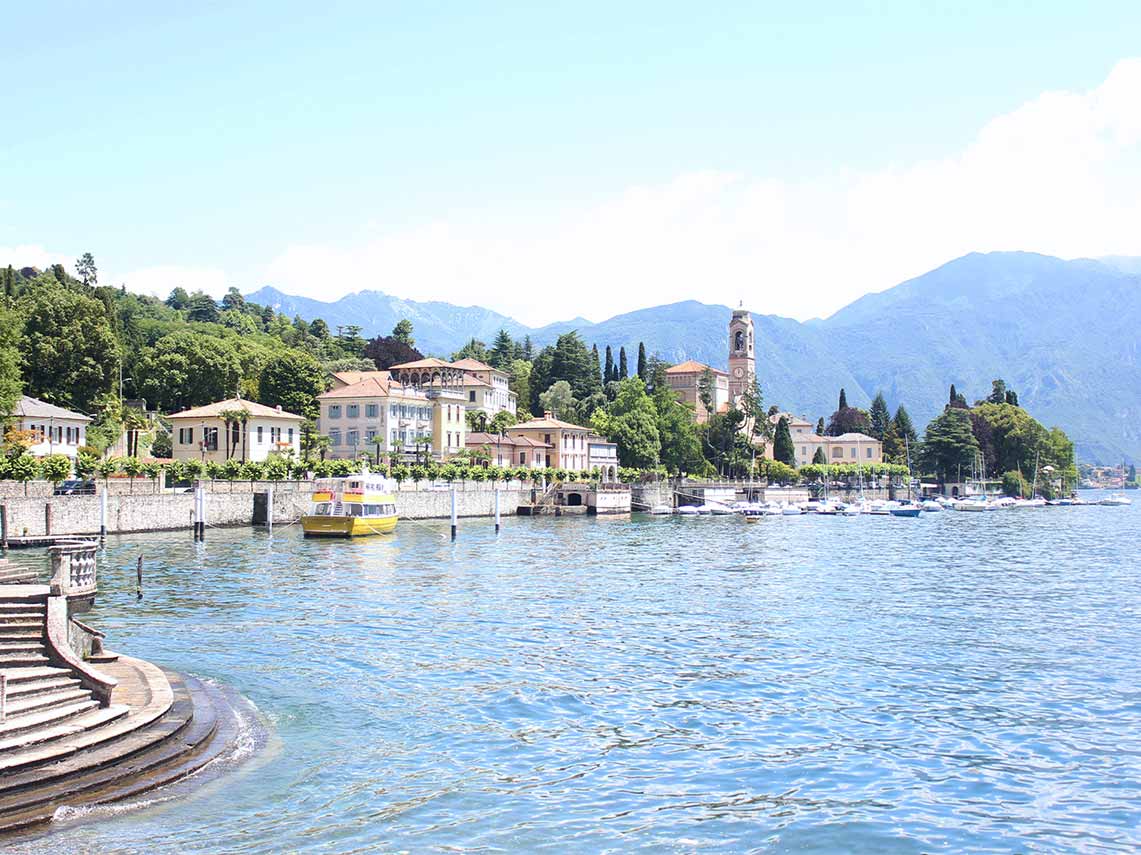 A boat tour around Lake Como is a must-do experience when visiting Northern Italy. The lake, located in the Lombardy region, is known for its stunning scenery, picturesque towns, and luxurious villas. The tour typically starts from one of the main towns like Como, Bellagio, or Varenna and takes you on a leisurely cruise around the lake.
On the tour, you will get to admire the beautiful landscapes of the lake, with its crystal clear waters and lush greenery. You will also pass by some of the most famous villas and gardens on the lake, such as Villa Carlotta, Villa Melzi, and Villa Balbianello, which are known for their stunning architecture and beautiful gardens. Along the way, you will also have the opportunity to see some of the charming towns and villages that dot the shoreline, like Bellagio and Varenna.
Day 8: Wine Tour Around The Lake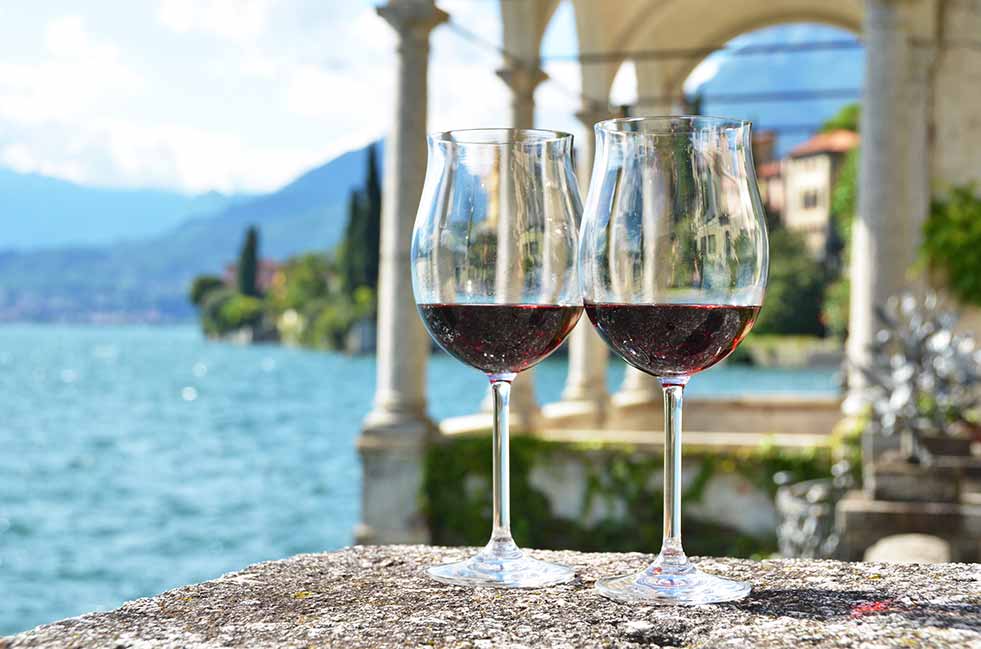 Explore the quaint wineries perched on the terraces of Lake Como and take in the natural beauty of the area. 
Begin your journey at 10:00 am with arrival in Domaso at Cantine Angelinetta for a guided visit and wine tasting. 
Afterward, indulge in a delicious fish menu paired with wine at the Restaurant dei Pescatori, which boasts a terrace with stunning views of the lake. 
Continuing on, visit the winery Sorsasso for a tour and wine-tasting experience.
Day 9: Visiting Villa Carlotta
We start our visit by exploring Milan's crown jewel: the Duomo (and the Duomo terraces based on opening). You will skip the lines with your licensed guide and view the Gothic spectacle that is the Duomo.
You will view the special archaeological area of Baptistery of San Giovanni alle Fonte before heading to the very top of Duomo: its rooftop, to experience one of the best views of the city. 
Following this, you will visit the famous Galleria Vittorio Emanuele before stopping at an exclusive restaurant for lunch.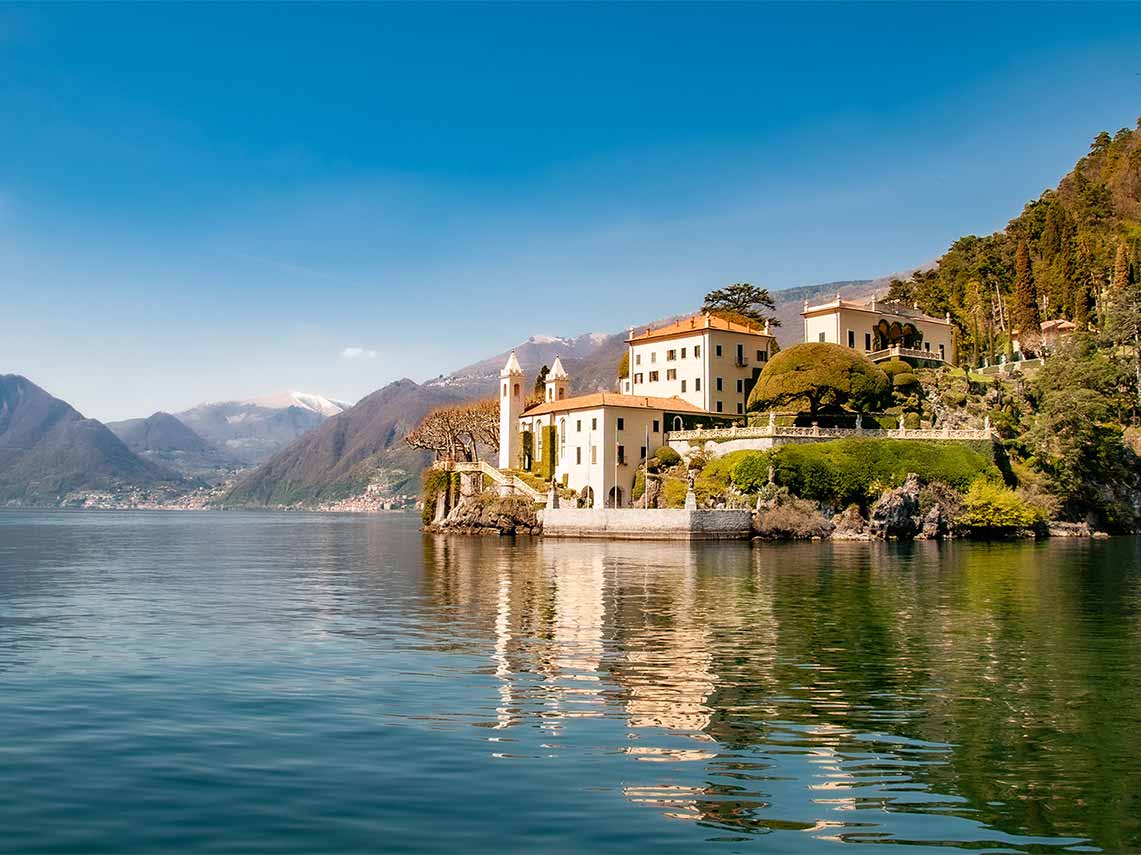 On a private tour, you will have the opportunity to explore the villa's grand halls, salons, and reception rooms, with a personal guide to provide commentary on the villa's history and architecture. 
You will also have the chance to learn about the villa's previous owners, including the explorer and botanist Guido Monzino, who left the villa to the Italian National Trust.
One of the highlights of a private tour of Villa del Balbianello is the opportunity to explore its beautiful gardens, which offer stunning views of the lake. The gardens are filled with a wide variety of plants, flowers, and statues, and they are considered to be some of the most beautiful on Lake Como. Visitors can stroll through the terraced gardens, admire the fountains, and take in the beautiful flowers and sculptures.
The private tour also includes a visit to the Loggia, an open-air terrace that offers panoramic views of the lake, the perfect spot for a photo opportunity.
Recommend them highly! These folks are very professional, and flexible in creating a custom tours, and handling last-minute changes. The guides were knowledgeable and friendly. Recommend them highly!
Day 10: A Culinary Experience on Lake Como With Chef Luigi Gandola
Experience the culinary expertise of award-winning chef Luigi at an elegant restaurant just a short drive from Bellagio's city center and Lake Como. Chef Luigi, who honed his skills by working at the prestigious Villa D'Este for seven years, has won 40 gold medals in international culinary competitions. Despite his success, he remains humble and enthusiastic as he shares his passion for using local ingredients and teaches a hands-on pasta cooking class in his family-owned restaurant.
Embark on a culinary journey with Chef Luigi, who personally picks you up from your hotel lobby in Bellagio, and shares his kitchen stories on the way to his family's restaurant. 
Once there, enjoy a cup of coffee or cappuccino with the chef, take a stroll through the herb garden behind the restaurant, and then gear up for a hands-on cooking lesson. 
Learn how to make homemade pasta fresca with fresh, local ingredients, as well as traditional dishes such as risotto, tagliatelle, gnocchi, and dessert. After savoring your creations on the terrace, weather permitting, Chef Luigi will send you off with a homemade bottle of olive oil, a diploma of participation, an apron, and a recipe book focused on typical dishes of the region.
Day 11: Private Transfer From Como To Stresa
Make the 1 hour and 30-minute journey with our private driver and luxury vehicle.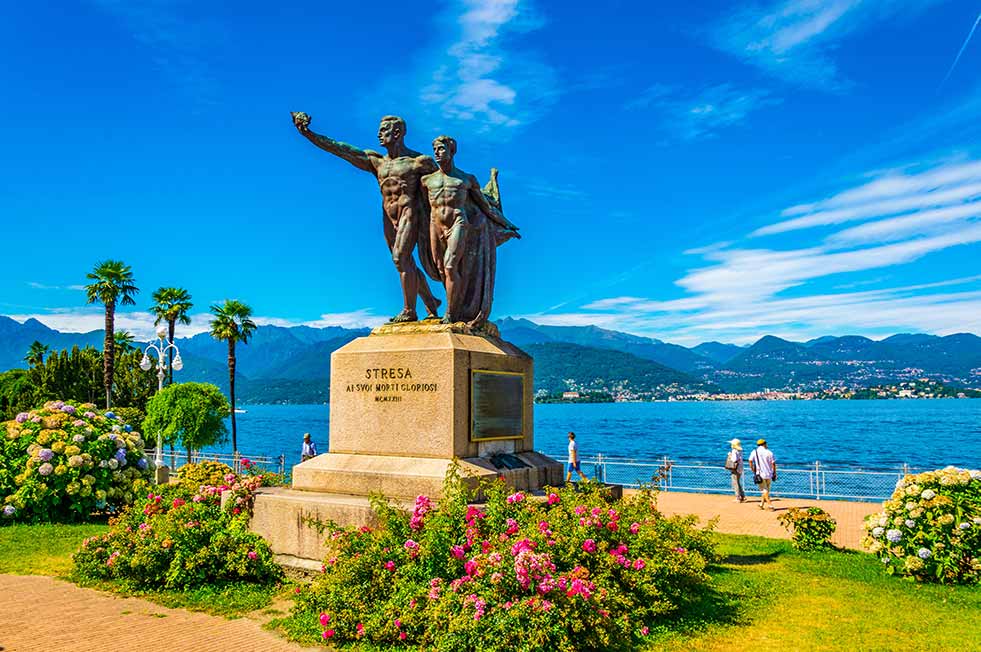 The picturesque town of Stresa, situated on the shores of Lake Maggiore in the Gulf of Borromeo, offers breathtaking views of the Borromean Islands, which are the main attraction of the region. 
The town's natural beauty, architectural treasures, and mild climate make it one of the most sought-after tourist destinations in Italy. The Borromean Islands, with their grand palaces and ornate gardens, are a must-see for anyone interested in art and history.
Stresa is also known for its luxury villas and opulent Art Nouveau hotels that line the elegant lakeside, making it an ideal spot for a peaceful stroll. The town has been renowned for its sophisticated atmosphere and genteel visitors since the late 19th century, and it still maintains a rich cultural and social calendar, with many events throughout the year.
A visit to Stresa is the perfect way to combine relaxation and culture in a charming setting that evokes the atmosphere of the belle époque. With its stunning views, rich history, and cultural heritage, Stresa is a destination that will leave a lasting impression on visitors.
Day 12: Boat Tour Of Isole Borromee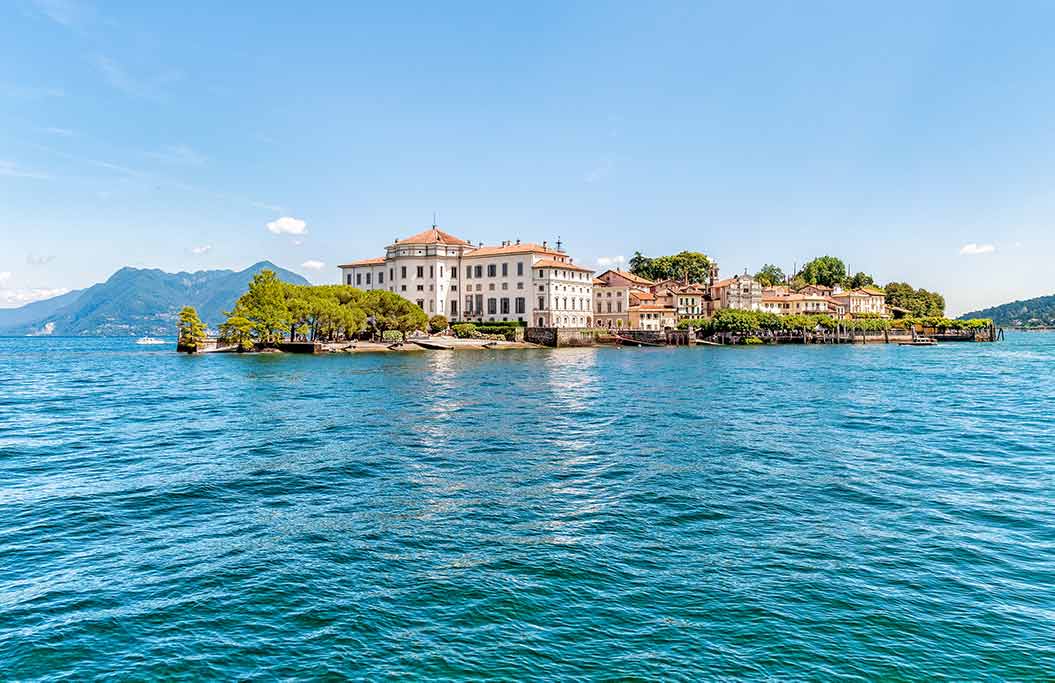 Your boat tour begins at the port of Stresa. As you set sail, you will be greeted with stunning views of the picturesque towns and villages that dot the shoreline. The first stop on the tour is the island of Isola Bella, which is home to a magnificent Baroque palace and beautiful gardens. 
The palace, which was built in the 17th century, features ornate frescoes, marble statues, and intricate stucco work. The gardens, which cover over 10 acres, are a verdant oasis of flowers, fountains, and sculptures.
The next stop on the tour is the island of Isola Madre, which is known for its lush botanical gardens and charming villa. The gardens, which date back to the 19th century, are home to a wide variety of exotic plants and flowers, including magnolias, camellias, and rhododendrons. The villa, which was built in the 16th century, features frescoed ceilings and antique furnishings.
The last stop on the tour is the island of Isola Pescatori, which is the smallest and most traditional of the Borromean Islands. This charming island is home to a fishing village that has remained largely unchanged for centuries. You can stroll through the narrow streets, admire the colorful houses, and sample some of the local seafood.
Throughout the tour, you will be able to enjoy the beautiful scenery and learn about the history and culture of the area from your knowledgeable guide.
Get A Customized Best Of Northern Italy Itinerary
Our best of Northern Italy 12 days tour delivers the most iconic cities and towns in the region including Milan, Venice, and Lake Como, and indulge in the delicious local cuisine.
If you would like to customize this itinerary to suit your specific needs and preferences, please don't hesitate to contact Travel by Luxe. Our team of travel experts will be more than happy to assist you in creating a tailor-made tour that meets your every requirement. We look forward to helping you plan your perfect Northern Italy adventure.
Rated 5-Star on Google & TripAdvisor
Use this company! An excellent experience! As a seasoned traveler and very detailed oriented customer, working with both Irene's was a joy and in the end produced a wonderful experience. Their personal touch on every detail and their communication was extraordinary.
Recommend them highly! These folks are very professional, and flexible in creating a custom tours, and handling last-minute changes. The guides were knowledgeable and friendly. Recommend them highly!
A Flawless Trip! Travel by Luxe assisted us in planning an excellent trip to Genoa and the Italian Riviera including Cinque Terre. The drivers they provided were courteous, efficient, safe and their vehicles were immaculate and comfortable.
Hands down the best travel company! Every detail was taken care of! All questions were answered. Every guide was knowledgeable, flexible, and kind! In a situation when travel can be stressful, every individual was fantastic.
A Great Experience! We just returned from a trip that was organized through Travel by Luxe. It was one of the best trips we ever took and it was organized brilliantly. A special thank you to Francesca, a great experience and highly recommend.
Amazing Italy Awesome trip! Graziano arranged everything perfectly and was very patient with our planning process and changes. Private tours and transfer worth the extra $$$. Will use again.
Qualified Guides.
Certified Excellence.
Other Example Italy Tour Itineraries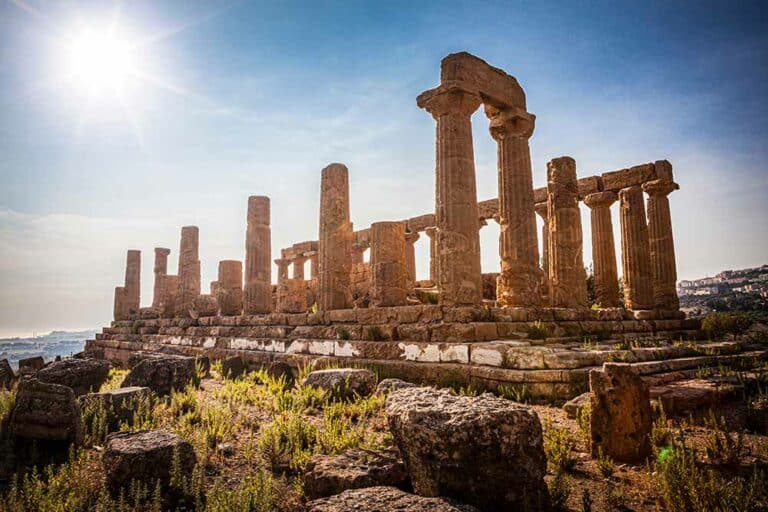 From ancient ruins to beaches, & street markets to ancient Greek temples, this 2-week tour itinerary of Sicily & Southern Italy has it all!
Most popular tour destinations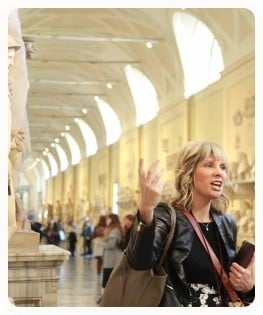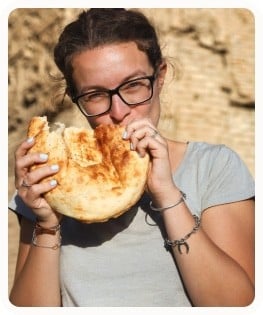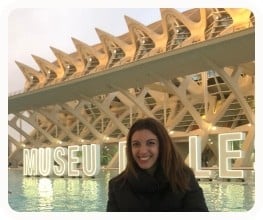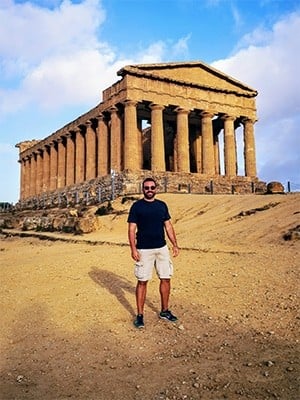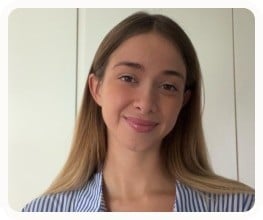 Local Italian Tour Planners
At Italy by Luxe, our team of specialist tour planners use their intimate knowledge of local specialties, festivals, and hidden gems to customize your itinerary with exclusive events or off-the-beaten-track experiences that other providers just cannot match, alongside ensuring you enjoy Italy's most famous and iconic monuments and attractions of course!
We love sharing our passion for Italy with our guests and can't wait to customize any of our Italian day tours for you to ensure you enjoy an absolutely perfect vacation in Italy. Contact us using the form below and we can get started designing your complimentary itinerary today.