7 Day Tour of the Italian Lakes
Tour Lakes In Italy For 7 Days
On this fully customizable Italy Lakes tour, you will have the opportunity to explore some of the most beautiful and iconic lakes in the country. 
From the stunning vistas and luxurious villas of Lake Como to the picturesque islands of Lake Maggiore and the peaceful setting of Lake Orta, each lake has its own unique charm and character. 
In addition to visiting the lakes, the tour also includes a stop at the charming mountain lake of Lake Braies, a visit to the city of Verona with its rich history and culture, and a chance to experience the delicious cuisine of Parma.
Day 1: A Boat Tour of Lake Como
Lake Como is a breathtakingly beautiful destination located in the Lombardy region of Italy, and what better way to experience its stunning natural beauty than by taking a boat tour? 
On our tour, you'll have the opportunity to discover the main locations on the most famous branch of the lake. Get ready to relax and take in the sights as you glide across the crystal-clear waters of Lake Como.
Blevio & Torno – Villa Troubetzkoy, Mandarin Oriental Hotel Villa, Villa Pliniana
Blevio and Torno are two villages located just beyond Como town. These areas feature a wide variety of villas from different eras, including Villa Troubetzkoy, Villa Roccabruna (recently purchased by the luxurious Mandarin Oriental Hotel chain), and the historic Villa Pliniana. These villas have played host to many notable figures throughout history.
Nesso – The Waterfall & The Village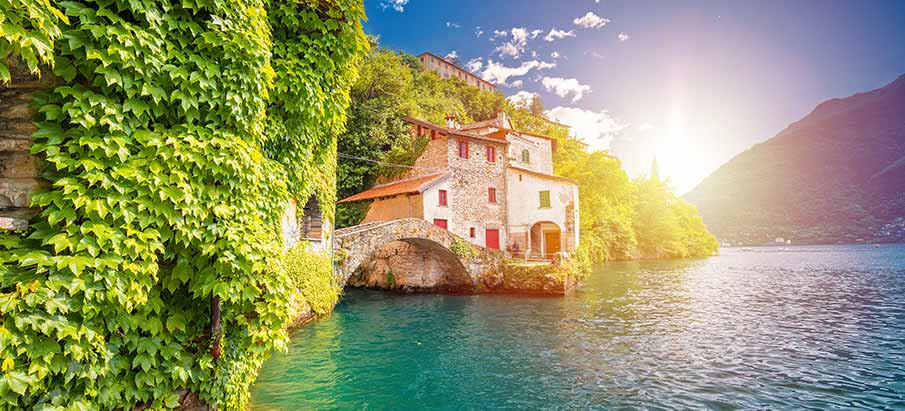 Nesso is home to the Orrido, a stunning waterfall that creates a picturesque setting in one of the most romantic areas of the lake.
Isola Comacina – The only island of the lake
The island of Lake Como is rich in history and legend and is a peaceful and quiet spot on the lake.
Villa Balbianello – The villa of the movie Star Wars & Casino Royale
Villa Balbianello is a breathtakingly beautiful location on Lake Como and has gained recent fame as a filming location for Star Wars Episode II and James Bond Casino Royale.
Bellagio – The most famous village of Lake Como, in the center of the lake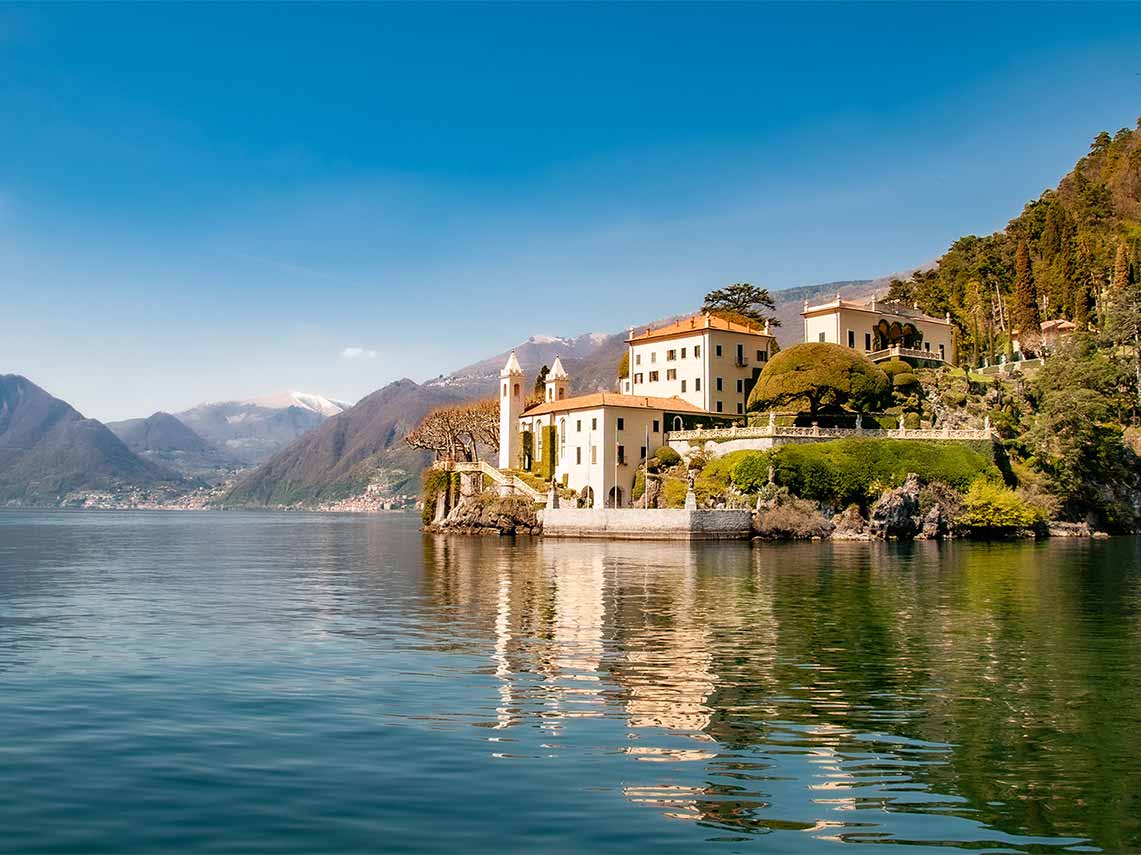 Bellagio is the most well-known village on Lake Como, situated in the center of the lake and separating the east and west branches. It is known for its narrow, winding streets, local craft shops, and two famous villas open to the public: Villa Melzi and Villa Serbelloni.
Tremezzo – Opposite Bellagio, it is famous for the beautiful gardens of Villa Carlotta
Tremezzo is a small village located overlooking Bellagio, with a lakeshore walk and beautiful views of the central part of the lake. It is home to two notable villas: the Grand Hotel Tremezzo, a luxurious 5-star hotel, and Villa Carlotta, a villa open to the public with a stunning garden considered one of the most beautiful in all of Italy.
Moltrasio, Carate Urio and Laglio – Villa Oleandra (George Clooney house), Villa Fontanelle
These three small villages are home to a large number of 18th and 19th-century villas that can only be seen from the lake by boat. The most well-known of these is Villa Oleandra, which is currently owned by actor George Clooney as a summer retreat. Villa Fontanelle is another well-known and beautiful estate, previously owned by Versace.
Cernobbio – Villa d'Este, Villa Erba
As you return from your journey, the final village before reaching Como is Cernobbio, which has long been a popular vacation spot. Cernobbio is home to the iconic Villa d'Este, a 16th-century villa that is now a renowned 5-star hotel in both Como and Italy. A short distance away is Villa Erba, a stunning building surrounded by a large park.
Como – Villa Olmo, Volta Monument, the Cathedral
Before disembarking, you will have the opportunity to take in the sights of Como's downtown, including the magnificent Villa Olmo, the Volta monument, and the cathedral in the background.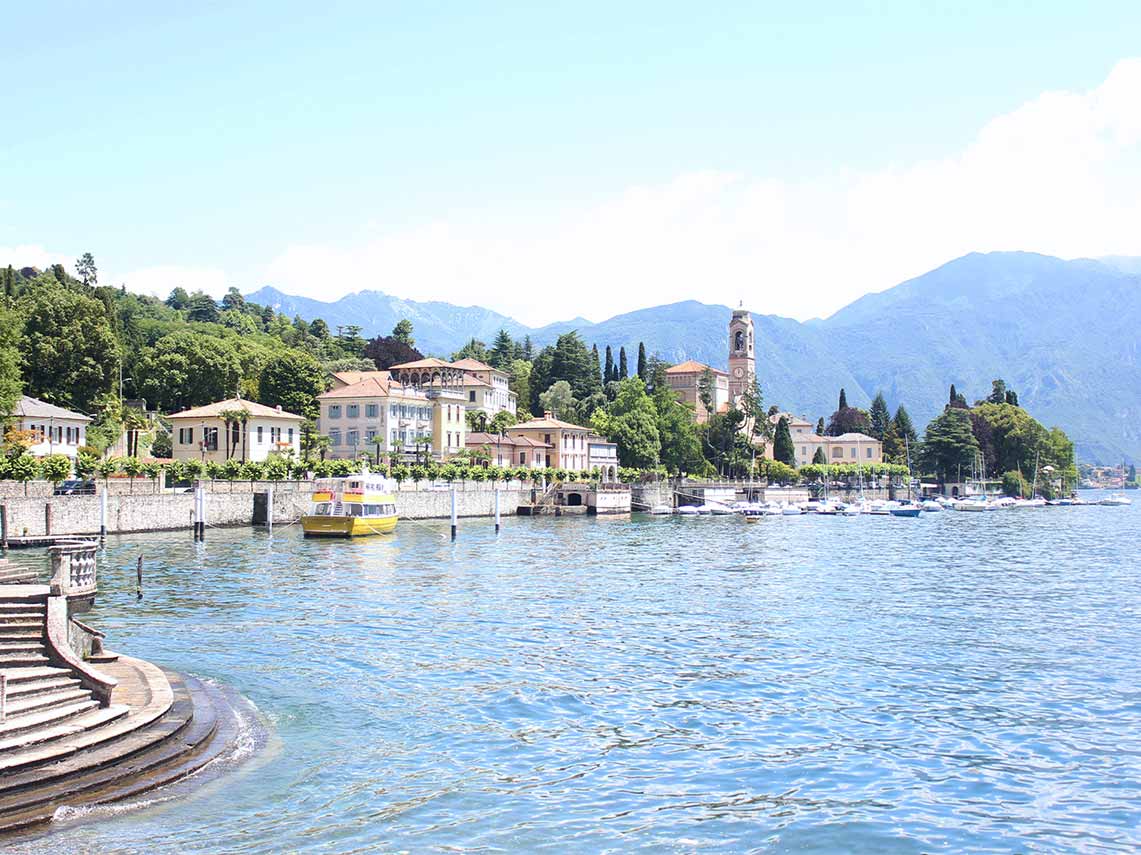 A walking tour of Como could include visiting some of the city's most iconic landmarks and attractions.
You could stop at Villa Olmo, a grand 18th-century mansion that now serves as a cultural center. The villa's beautiful gardens are also worth a visit.
Afterward, you could take a stroll along the lakefront promenade and enjoy the views of Lake Como. You could also visit the Tempio Voltiano, a museum dedicated to the life and work of Alessandro Volta.
If you're interested in shopping, you could head to the medieval center of Como, where you'll find a variety of boutiques, souvenir shops, and local artisanal products.
As you continue your tour, you could visit the Basilica of Sant'Abbondio, a beautiful Romanesque church that dates back to the 11th century.
As you make your way back to the starting point, you could stop at the Broletto, a historic medieval building that now houses the town hall.
Italy Lake Tour Day 2: Stresa/Lake Maggiore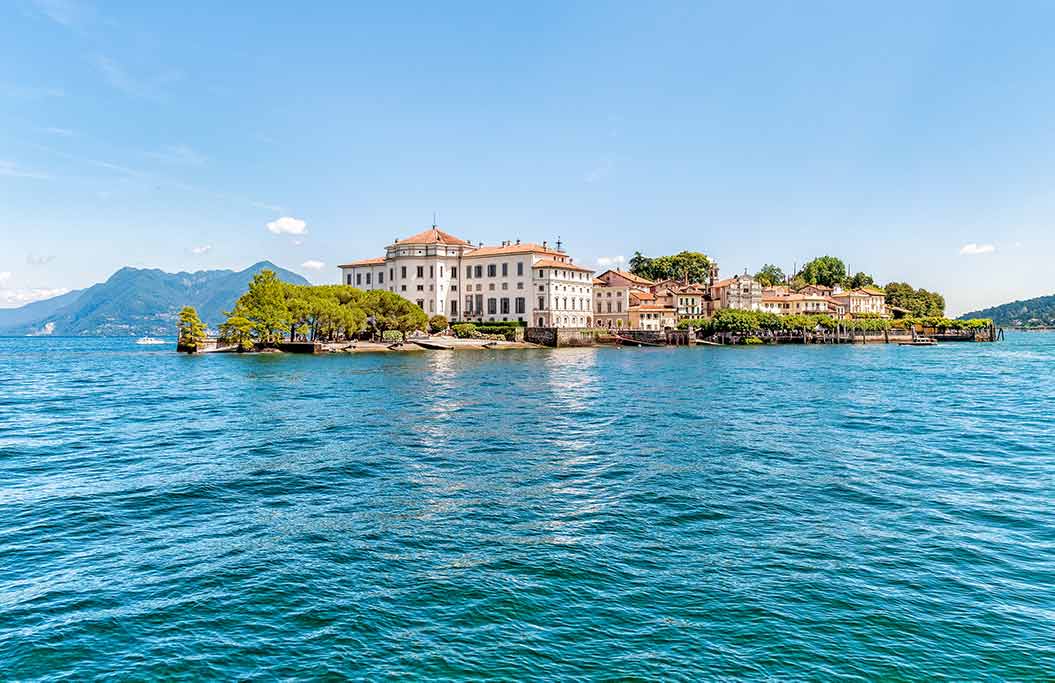 You start the 2nd day of the tour with a private transfer of approx 1 hour to the town of Stresa on Lake Maggiore.
Boat Tour of Isole Borromee
On this tour, you will have the opportunity to explore the beautiful islands of the Borromean Gulf in just one day. You will visit Isola Bella, Isola dei Pescatori, and Isola Madre, leaving no stone unturned in your discovery of these breathtaking gems.
First, you will journey to Isola Bella, a stunning island that resembles a Baroque-style vessel in the center of the Borromeo Gulf. The Borromeo family invited some of the greatest architects, sculptors, painters, and artists from all over Europe to contribute to the enrichment and beautification of the magnificent palace and its stunning gardens on this island. The gardens are a true masterpiece, combining nature, water features, and human-made artworks to create a unique and breathtaking landscape.
Afterward, you will head to Isola dei Pescatori for a fish lunch (not included in the tour). Considered one of the most picturesque villages on Lake Maggiore, many people prefer this island to Isola Bella due to its simplicity and intimate beauty. 
The island has preserved its medieval charm, with narrow, gothic paths, small houses adorned with fishermen's nets, and a population of peaceful, simple fishermen who have always called the island home. Today, the island's population is small, with fewer than 30 inhabitants, and it relies on visitors for its survival. It is a romantic and unforgettable place, filled with the sweet smells and flavors of the delicious fish dishes served in its restaurants, including trout, salmon trout, perch, and more.
After visiting Isola dei Pescatori, the tour will continue with a visit to Isola Madre.
The main attraction of Isola Madre is its garden, which is one of the oldest in Italy and is known for its lush vegetation and year-round color. The garden has a rich history, starting as an orchard in the 16th century and later becoming an olive grove, citrus plantation, and eventually a typical English botanical park. 
In 2002, it was recognized as part of the prestigious British circuit "the Royal Horticultural Society." The island's microclimate allows for a wide variety of plants to thrive in this small garden, making it a truly unique destination.
You will find a diverse range of botanical species on Isola Madre, including subtropical plants, Mediterranean citrus and palms, camellias, rhododendrons from Southeast Asia, water lilies and papyrus from the Nile, magnolias, and taxodium from North America, feijoa and bougainvillea from Brazil, pittosporum from New Zealand, and more. 
In essence, this small island brings together plants from five different continents, all protected by beautiful golden and silver pheasants, colorful and white peacocks, Australian hens, and noisy parrots. French writer Gustave Flaubert, who visited the island in the 19th century, described it as "a terrestrial paradise."
Guided Tour of Palazzo Borromeo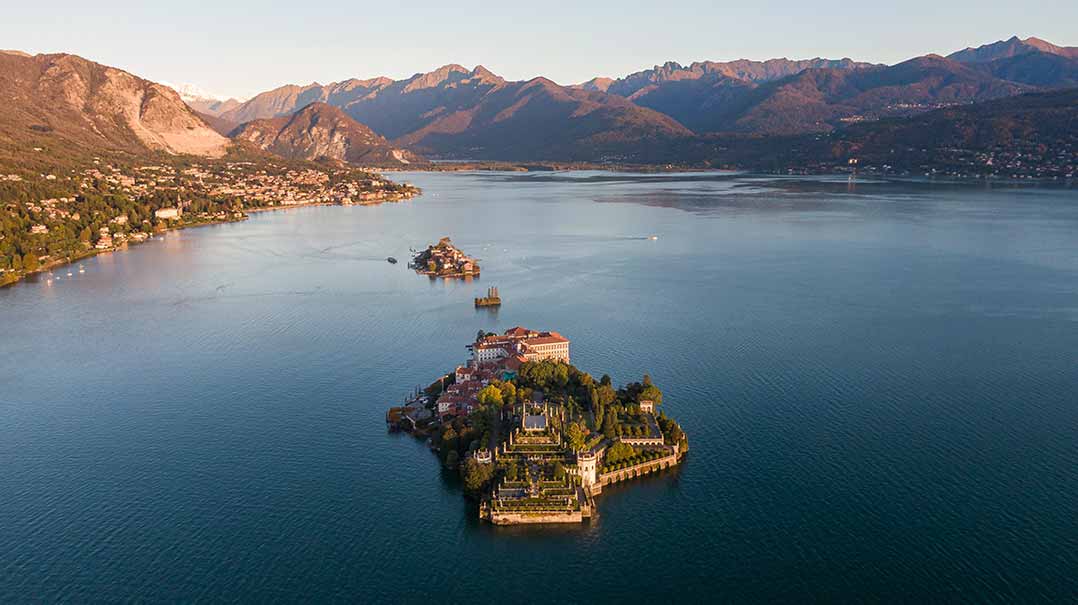 As you explore the over 20 rooms of Palazzo Borromeo, you will be treated to an interesting and historical tour. 
The Galleria Berthier, located at the heart of the palace, is a collection of over 130 paintings, including masterpieces and copies of works by renowned artists such as Raphael, Correggio, Titian, and Guido Reni.
Some of the most notable rooms in the palace include the Sala del Trono (Throne Room), Sala delle Regine (Queens' Room), Salone degli Arazzi (Tapestry Hall), and the Grotte (Caves), which are designed to transport visitors to a magical underwater world.
The Teatro Massimo is a major highlight of the garden on Isola Bella. It is surrounded by a variety of rare flowers and plants, including a centuries-old camphor tree, the giant rhubarb-like Gunnera manicata, the sweet-smelling Osmanthus, the rare Halesia Diptera with its snowflake-like flowers, the star anise, and the Mexican pine. The theater is set among ten scenic terraces, adorned with statues, obelisks, and fountains, and at the top of the terraces stands the statue of the Unicorn, the heraldic symbol of the Borromeo family.
Simply outstanding! We visited Italy in September & used Luxe for all our tours and we can honestly say, they were the best! Right from the start, communication was easy and professional. Amy and her guides were able to customize their tours to suit our interests! If you want bespoke tours, I wouldn't use anyone else. We would highly recommend Luxe & will definitely use them again when we next visit Italy!
Lake Orta is a picturesque body of water located west of Lake Maggiore. It has been known by this name since the 16th century but was previously called Lago di San Giulio after Saint Julius, the patron saint of the region. 
A private tour of Lake Orta and the surrounding villages is a unique and personalized way to experience this beautiful region of Italy. You will have the opportunity to visit some of the charming towns located around the lake, including Orta San Giulio, Omegna, Pettenasco, and Pella.
As you explore these towns, you will have the chance to appreciate their unique character and local culture. Orta San Giulio, built on a peninsula projecting from the east shore of the lake, is home to narrow cobblestone streets, charming squares, and beautiful houses with colorful facades. Omegna, located at the north end of the lake, is known for its picturesque old town and its medieval castle, which offers breathtaking views of the surrounding area. Pettenasco, situated to the east of the lake, is a charming town with a picturesque harbor and a lively atmosphere. Pella, on the west side of the lake, is a small village with a rich history, charming houses, and beautiful views of the surrounding mountains.
During your tour, you will also have the opportunity to visit the picturesque San Giulio island, which is home to some very charming buildings and takes its name from the local saint who lived in the 4th century. You can also take in the stunning scenery of the lake, with its crystal-clear waters, and enjoy some of the local flavors and traditions of the region. Overall, a private tour of Lake Orta and the surrounding villages is a wonderful way to immerse yourself in the beauty and culture of this special part of Italy.
Day 4: Private transfer to Hotel Ocelle Thermae & Spa in Sirmione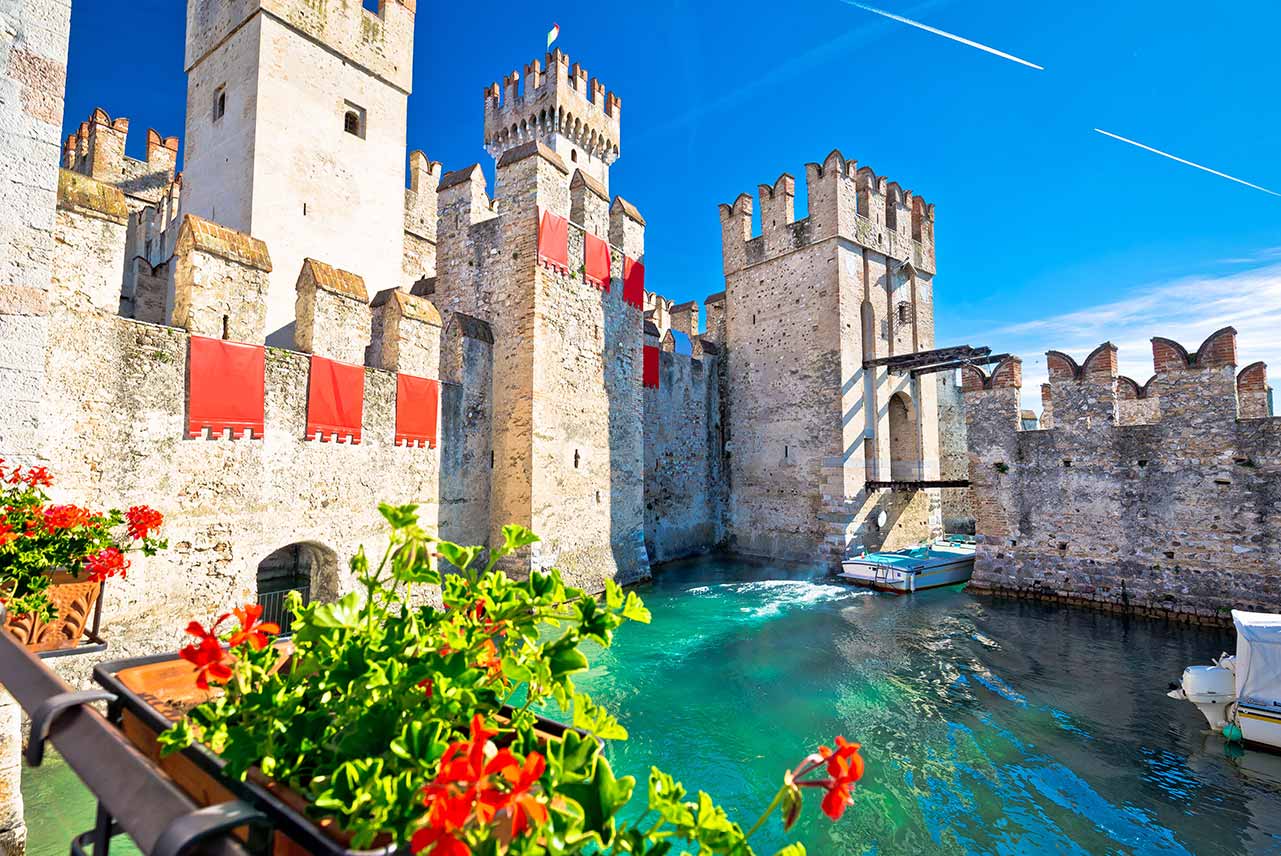 Sirmione is a small town located on the southern shore of Lake Garda in Italy. It is known for its stunning natural beauty, with its picturesque setting on the lake and its charming historic center.
Sirmione is home to a number of notable landmarks, including the Grottoes of Catullus, a series of ancient Roman ruins that are open to the public. The town also boasts a number of charming streets, squares, and houses, as well as a variety of restaurants, cafes, and shops. Sirmione is a popular tourist destination, with its mild climate, beautiful surroundings, and rich history and culture.
Sirmione Scaliger Castle Tour
The Scaliger Castle is a 13th-century fortification located on the shores of Lake Garda in Italy. It was constructed by Mastino della Scala in 1277 and is a rare example of a medieval port fortification. 
The castle features Ghibelline swallowtail merlons and curtain walls with three corner towers, made of a combination of pebbles and brick. The walls inside the castle are finished with plaster and graffiti, and the castle can only be accessed via two drawbridges over a moat. 
The castle was built to protect against both enemies and local residents. It houses a small museum with exhibits of Roman and medieval artifacts, as well as local finds from the Roman era. The castle is located at the entrance to the peninsula and has a strategic position.
10 day trip to Italy Planned a 10 day trip in Italy with Travel by Luxe. The experience did not disappoint. We had wonderful guides and terrific drivers. Initially spoke to Amy but then dealt with Marta in planning trip. Best parts of the trip included trip to Pisa and Lucca with Viola. Luxe arranged for tickets to climb the leaning tower which my son said was the highlight of the trip. In Lucca we took a leisurely bike ride on the walls of the city and had one of our best lunches at restaurant Viola took us to. Also had Viola for a tour of Florence. She was very adaptive to our family that included two teenagers and made sure to include activities that kept their attention. Also great experience with Kylie in Rome who took us on a fantastic food tour. Finally, perhaps a bit off the beaten path but did a tour of a prosciutto factory near Parma and then had lunch cooked by our guide, Stefani, that our boys really enjoyed. Would also recommend the bike tour of Appian Way with Glenn- would suggest the e-bikes but we did with regular bikes and didn't feel it was too difficult. Marta was also very responsive to our questions while we were in Italy. Our hotel in Rome (Rome Life), in Venice (Sina Centurion Palace) and in Modena (Best Western) were all terrific. Wonderful trip which I would not have been able to plan without Luxe.
Day 5: Lake Braies & Tre Cime di Lavaredo
Lago di Braies is a stunning mountain lake located in the Dolomites region of Italy. It is situated at an altitude of around 1,500 meters above sea level in the picturesque Alta Pusteria and is known for its turquoise-green color and the impressive Seekofel massif (2,810 meters) that surrounds it. Lago di Braies is considered one of the most beautiful lakes in Italy and is a must-see destination for any visitor to the region.
Lake Braies is a popular destination for those seeking recreation, nature lovers, and hikers, in both summer and winter. Although it is listed as one of the bathing lakes in South Tyrol, only a few brave souls dare to take a dip in its cool waters. 
The lake was formed when massive rock towers collapsed and created a dam, which caused water to collect behind it. As a result, Lake Braies is a so-called "dammed lake," with no visible outflow. According to legend, the lake was formed when savages mined for gold in the area and the shepherds who lived nearby tried to steal the treasures. The savages opened underground springs and sunk all the wealth in the resulting lake.
Day 6: Verona Guided Tour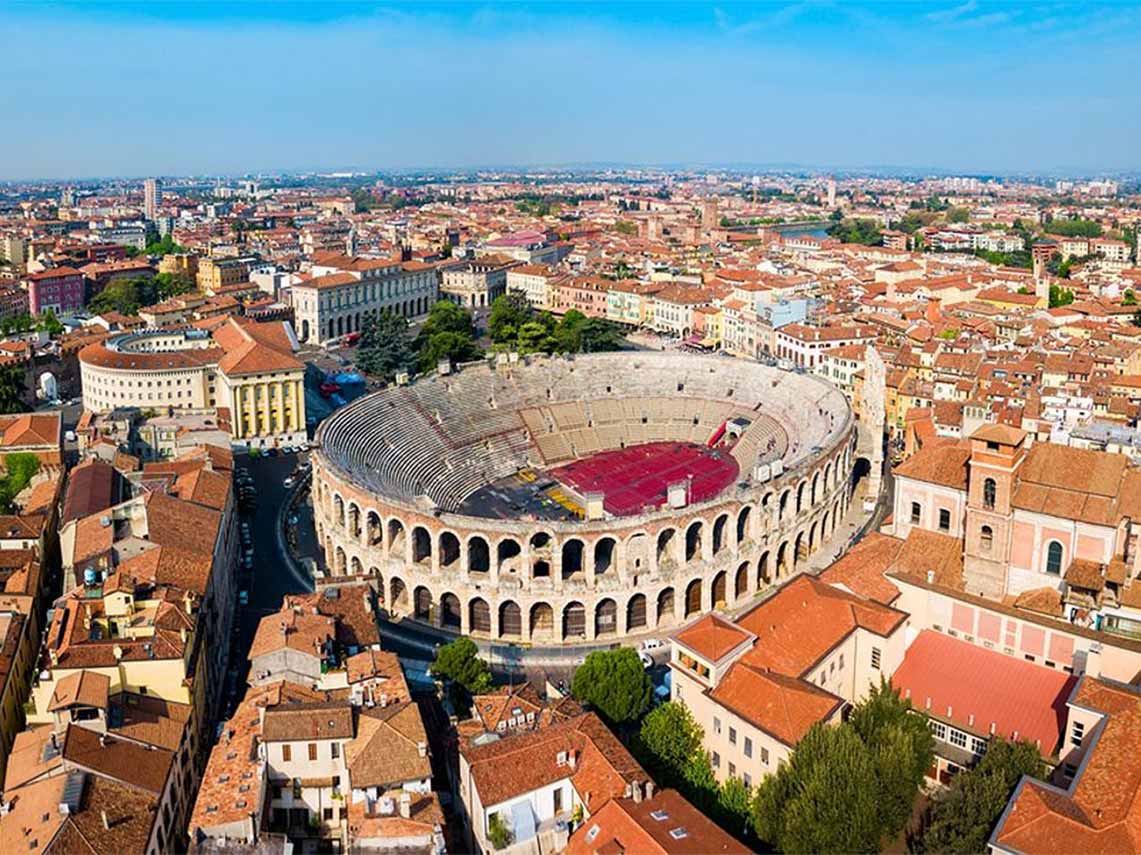 Your day begins with a 1 hour and half private transfer to Starhotels Du Parc Parma.
Verona is a city with a rich history that spans over two millennia and includes periods of ancient Roman, Middle Ages, and Renaissance influence. It is known for its well-preserved art and architecture and is also famously associated with Shakespeare, who set three of his plays in the city, including the iconic love story of Romeo and Juliet.
On this private tour, you will explore Verona with a guide who will share the city's remarkable history with you. You will visit key sites such as the 14th-century house of Juliet, where the famous balcony is still visible, the Della Scala family's "Arche," Piazza Erbe, Piazza dei Signori, Piazza Bra', and the courtyard of the Mercato Vecchio. You will also visit the ancient Roman Arena, one of the best-preserved in Italy, which hosts a variety of theater and operatic performances in the summer.
Trip to Italy We just returned from a trip that was organized through Travel by Luxe. It was one of the best trips we ever took and it was organized brilliantly. A special thank you to Francesca, she not only helped plan the itinerary, but was available throughout the trip to assist and make any tweaks and adjustments. Overall, a great experience and highly recommend.
Day 7: Private Guided Foodie Tour of Parma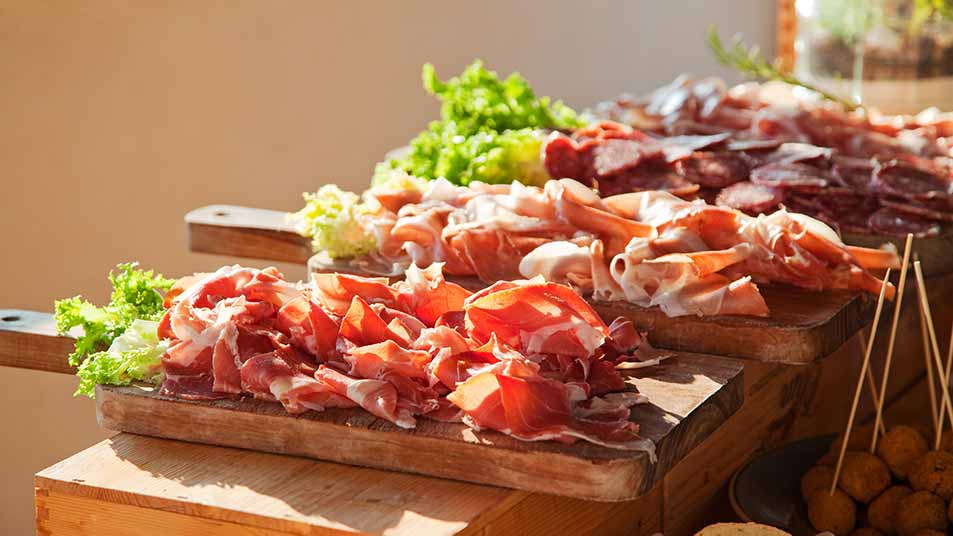 Parma is a city in the Emilia-Romagna region of Italy that is renowned for its delicious cuisine. On this foodie tour, you will have the opportunity to sample some of Parma's most famous culinary delights, including Parmigiano-Reggiano cheese, Prosciutto di Parma ham, and Lambrusco wine.
Your tour will begin with a visit to a Parmigiano-Reggiano cheese producer, where you will learn about the traditional methods used to make this world-famous cheese. You will have the opportunity to sample a variety of different aged Parmesan and learn about the characteristics that distinguish it from other types of cheese.
Next, you will visit a Prosciutto di Parma producer, where you will learn about the process of curing and aging the ham, and have the chance to taste different types of Prosciutto di Parma.
You will also visit a winery that produces Lambrusco, a sparkling red wine that is native to the Emilia-Romagna region. You will learn about the history and production of Lambrusco and have the opportunity to taste a selection of different wines.
Throughout the tour, you will enjoy guided tastings and have the opportunity to learn about the local cuisine and culture from a knowledgeable guide. This tour is a must for anyone who loves good food and wine and wants to experience the culinary delights of Parma.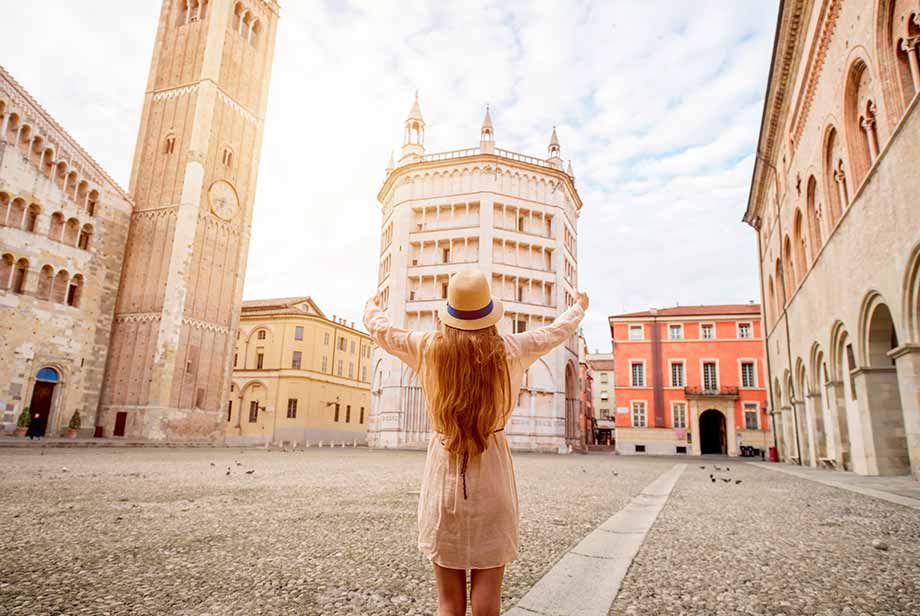 Your tour will begin with a visit to the Parma Cathedral, a stunning Romanesque cathedral that dates back to the 11th century. You will marvel at the beautiful frescoes and sculptures that adorn the interior of the cathedral, and learn about the history and significance of this important religious site.
Next, you will visit the Palazzo Della Pilotta, a 16th-century palace that is home to several important cultural institutions, including the National Gallery, the Archaeological Museum, and the Teatro Farnese, an ornately decorated Baroque theater.
You will also have the opportunity to explore the city's charming historic center, where you will find narrow winding streets lined with charming boutiques, cafes, and restaurants. You will visit the Piazza del Duomo, the Piazza Garibaldi, and the Piazza Sant'Anna, among other iconic landmarks.
Contact Us About Our Week-Long Italian Lakes Itinerary
If you would like to book this tour or customize it to your interests, please don't hesitate to contact our company to enquire. We would be happy to assist you in planning your dream trip to the Italy Lakes.
Rated 5-Star on Google & TripAdvisor
Use this company! An excellent experience! As a seasoned traveler and very detailed oriented customer, working with both Irene's was a joy and in the end produced a wonderful experience. Their personal touch on every detail and their communication was extraordinary.
Recommend them highly! These folks are very professional, and flexible in creating a custom tours, and handling last-minute changes. The guides were knowledgeable and friendly. Recommend them highly!
A Flawless Trip! Travel by Luxe assisted us in planning an excellent trip to Genoa and the Italian Riviera including Cinque Terre. The drivers they provided were courteous, efficient, safe and their vehicles were immaculate and comfortable.
Hands down the best travel company! Every detail was taken care of! All questions were answered. Every guide was knowledgeable, flexible, and kind! In a situation when travel can be stressful, every individual was fantastic.
A Great Experience! We just returned from a trip that was organized through Travel by Luxe. It was one of the best trips we ever took and it was organized brilliantly. A special thank you to Francesca, a great experience and highly recommend.
Amazing Italy Awesome trip! Graziano arranged everything perfectly and was very patient with our planning process and changes. Private tours and transfer worth the extra $$$. Will use again.
Qualified Guides.
Certified Excellence.
Other Example Italy Tour Itineraries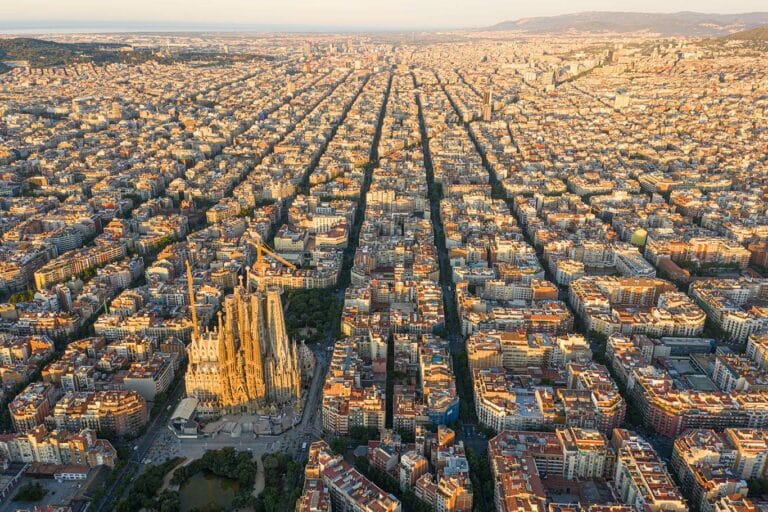 Welcome to our Venice to Barcelona Tour Itinerary. Journey through three of Europe's most vibrant & diverse countries: Italy, France & Spain!
Most popular tour destinations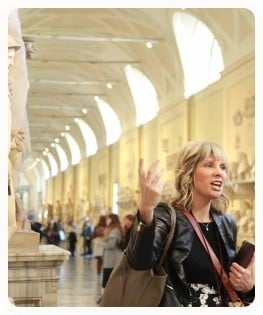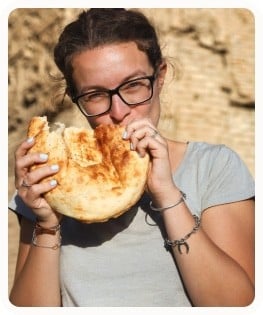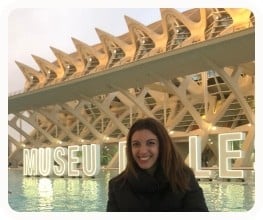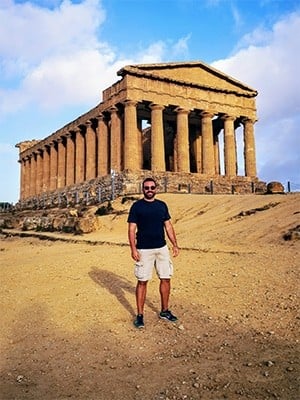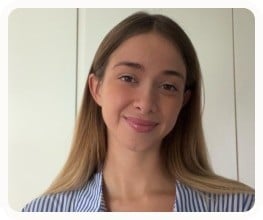 Local Italian Tour Planners
At Italy by Luxe, our team of specialist tour planners use their intimate knowledge of local specialties, festivals, and hidden gems to customize your itinerary with exclusive events or off-the-beaten-track experiences that other providers just cannot match, alongside ensuring you enjoy Italy's most famous and iconic monuments and attractions of course!
We love sharing our passion for Italy with our guests and can't wait to customize any of our Italian day tours for you to ensure you enjoy an absolutely perfect vacation in Italy. Contact us using the form below and we can get started designing your complimentary itinerary today.