How to Spend 5 Days in Ischia Itinerary
Welcome to Ischia, an island of natural beauty and rich history located in the Gulf of Naples. 
Our 5 day itinerary will give you a chance to experience the best of what Ischia has to offer, from the island's natural hot springs and scenic hiking trails to its delicious local cuisine and exciting nightlife. Whether you're a history buff, a nature lover, or just looking for a relaxing getaway, this tour has something for everyone. So pack your bags, grab your camera, and get ready for an adventure of a lifetime on the beautiful island of Ischia.
Day 1: Ferry from Naples to Ischia (Forio)
The Ferry tackles just over an hour and upon arrival, your private driver will deliver you to your accommodation in Ischia and help you unload your luggage.
Guided Walking Tour of The Southern Part of Ischia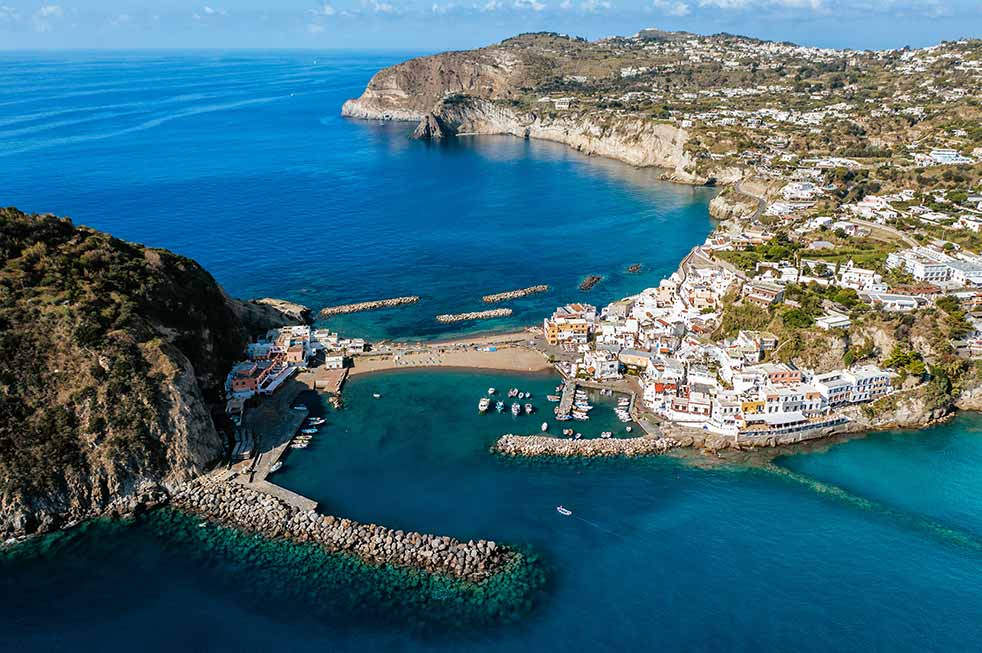 Your private driver will pick you up from your hotel and take you on a journey to discover the southernmost point of the island of Ischia. 
Along the way, you will be accompanied by a private guide who will lead you on a tour starting from the picturesque village of Sant'Angelo. This charming Mediterranean village boasts colorful houses perched on a tufa ridge, overlooking the stunning crystal clear sea. 
The village square is a popular spot for visitors, with shops and cafes lining the streets, providing a peaceful and tranquil atmosphere for visitors to enjoy.
After strolling through the village square, we will embark on a steep path that will lead us to the top of Sant'Angelo, offering a breathtaking panoramic view. We will pass by the iconic church of San Michele Arcangelo and after a 20-minute walk, we will reach the renowned "fumarole beach", a beach where the sand is so hot you can even cook on it!
The walk continues as we hike uphill, we will reach the ancient thermal baths of Cava Scura and eventually reach the Maronti beach, which is the largest beach on the island.
After visiting Maronti beach, your driver will bring you back to Sant'Angelo for lunch.
A lunch in Sant'Angelo on the island of Ischia is a culinary experience not to be missed. Fresh local ingredients are used to create delicious traditional dishes that showcase the flavors of the island.
The meal might start with a selection of antipasti, such as marinated anchovies, caponata, and fried zucchini flowers. The main course could be a pasta dish, such as spaghetti alle vongole (spaghetti with clams) made with freshly caught clams from the island's waters, or a seafood risotto made with a variety of fresh fish.
For the second course, you might be served a grilled fish such as sea bass or swordfish, caught that day by the local fisherman. The dish is usually accompanied by a side of vegetables, such as a caponata or a simple salad of tomatoes, arugula, and basil.
All the ingredients are locally sourced, the fish from the surrounding sea, the vegetables from the island's gardens, and the fruits from the local farmers. The food is typically cooked using simple techniques to allow the freshness and quality of the ingredients to shine through.
Water Taxi Excursion To "Baia del Sorgeto"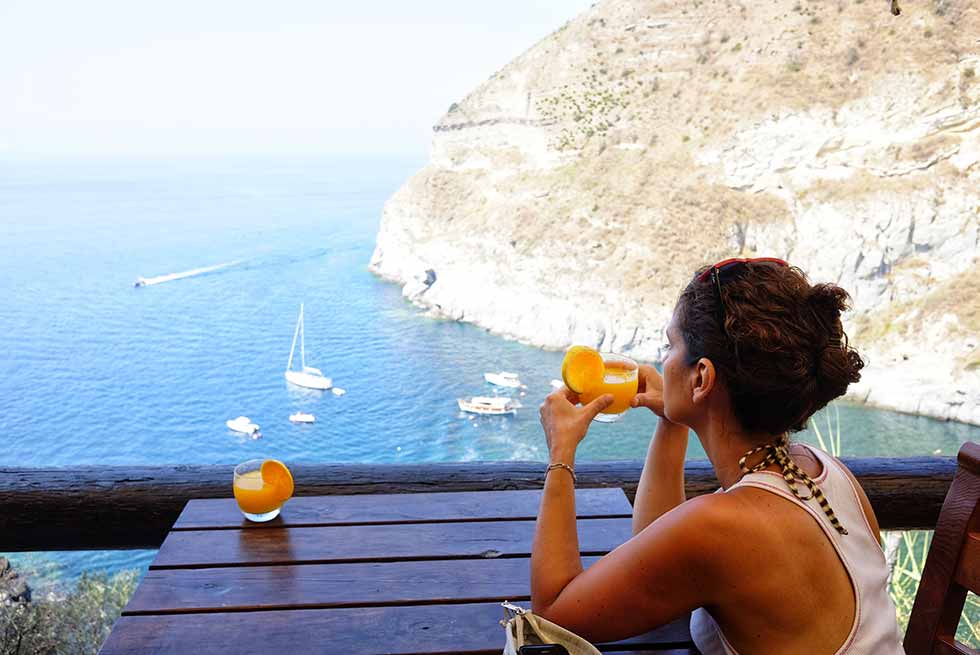 The bay of Sorgeto offers a unique opportunity to experience natural open-air hot springs heated by underground volcanic activity. Even during the colder months, one can find people immersing themselves in the warm waters, as the temperature in the pools can reach a toasty 37 degrees. 
With views of the sea and the coast, the heated waters can be found on the left, while on the opposite side, there are a series of boulders for sunbathing. Many tourists use this spot to dry the clayey sediment from the thermal baths on their skin. 
Your driver will return you to Sant'Angelo in the evening.
Day 2: Guided Tour of The Forio Municipality: Discovering History & Nature!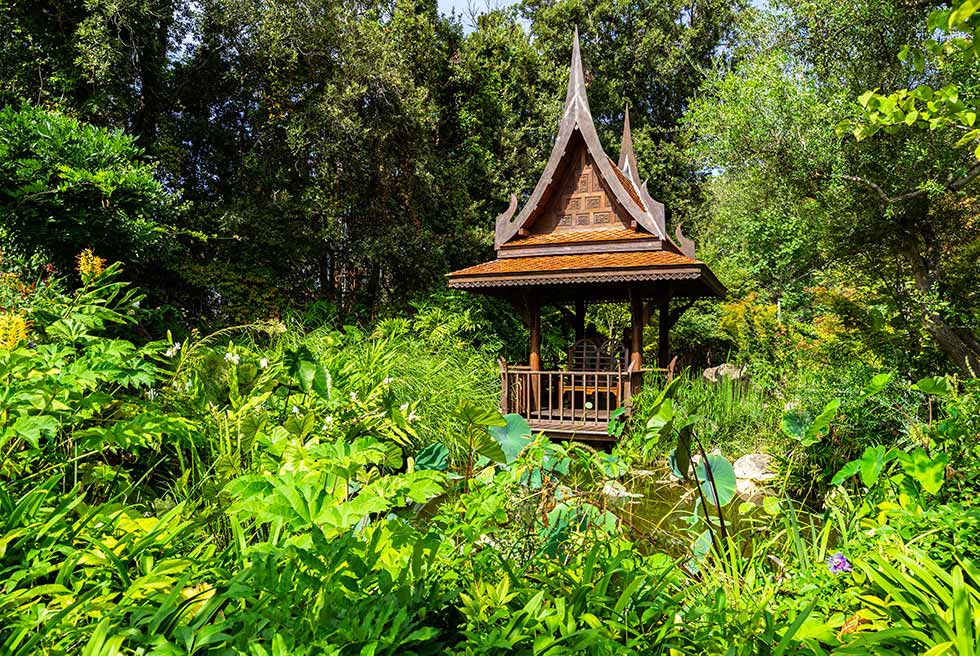 Your day will begin with a private driver picking you up from your hotel, along with a private guide. 
Your first destination will be the Archaeological Museum of Pithecusae. This museum provides an overview of the history of the island of Ischia, from prehistoric times to the Roman era. It is located on the first floor of Villa Arbusto's main complex. Additionally, a Geological Section on the ground floor will be visited, which illustrates the impact of volcanic activity on the island and how it has affected the lives of its inhabitants.
Following the museum tour, you will visit the La Mortella Gardens, created by Susana Walton, the Argentine wife of Sir William Walton, an English composer, and conductor. 
Susana wanted to create an original garden in Forio d'Ischia. After the Second World War, the couple moved to Forio d'Ischia and began building the garden from scratch. Today, a foundation manages La Mortella and organizes concerts and other cultural events within the garden. The garden features an array of unique plants and flowers, and visitors can enjoy the lush greenery and the intoxicating scent of flowers during their visit. 
After the tour, you will have the opportunity to stop for lunch.
In the afternoon, you will visit the Church of the Soccorso, known for its location overlooking the sea in Forio. It is one of the most well-known and recognizable churches in the area. Also known as Santa Maria della Neve, the church stands out for its white color and its unique architectural style, which combines different elements. The church was originally part of a convent, but the convent was dissolved in 1653.
To end the day, you will visit some of the most beautiful beaches in the area. You will have the opportunity to visit Chiaia beach, Citara beach, or even Cava dell Isola beach before getting back to your hotel with your private driver.
Simply outstanding! We visited Italy in September & used Luxe for all our tours and we can honestly say, they were the best! Right from the start, communication was easy and professional. Amy and her guides were able to customize their tours to suit our interests! If you want bespoke tours, I wouldn't use anyone else. We would highly recommend Luxe & will definitely use them again when we next visit Italy!

A private Ischia boat tour is a great way to explore the beautiful island of Ischia and the surrounding Gulf of Naples. 
You will be able to see the island's rugged coastline and crystal-clear waters up close, as well as visit some of its famous landmarks and hidden gems. Your private boat will be fully equipped with all the necessary safety features and staffed by an experienced captain and crew.
You will start your tour by visiting the famous Aragonese Castle, a medieval fortress built on a volcanic rock in the sea. 
After that, you will make a stop at the ancient Roman ruins of Baia, where you can explore the remains of the ancient Roman resort town. As you sail along the coast, you'll also be able to see the charming town of Ischia Ponte and take in the beautiful views of the island.
Your tour will also include a stop for lunch and you'll have the chance to taste some of the delicious local seafood and traditional Italian cuisine.
Finally, you will end the tour by visiting some of the most beautiful beaches in the area like Chiaia beach, Citara beach, or even the Cava dell Isola beach, before getting back to your starting point.
Day 4: Discovering The Ischia Municipality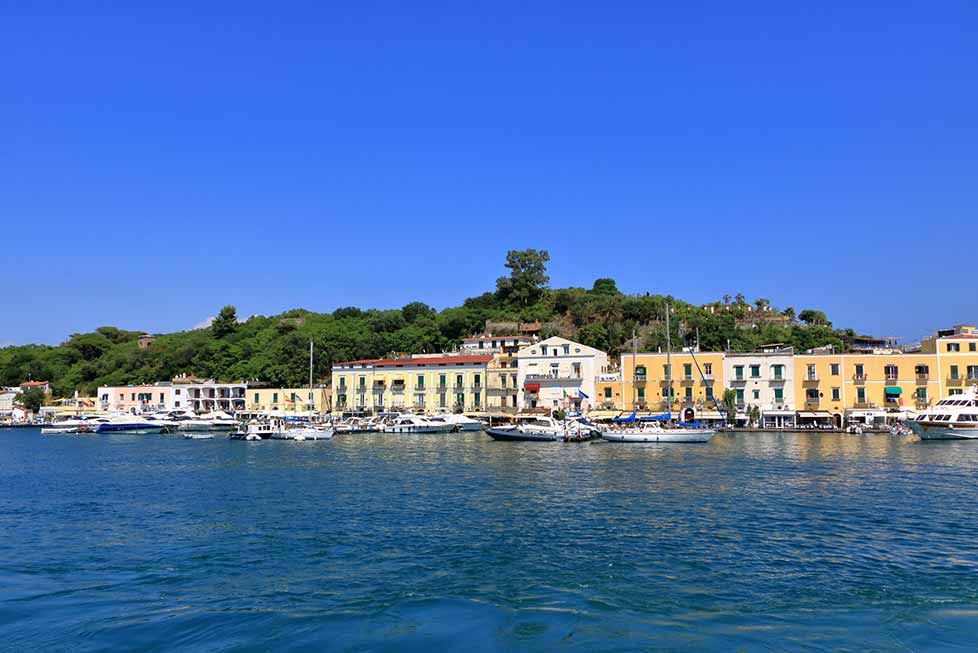 Today, your private driver and guide will take you to the eastern part of the island to visit the town that gives the island its name: Ischia!
You will begin with a walking tour of the town of Ischia, which is the most populous town on the island and has a thriving tourist industry. It features a large and vibrant shopping center located between Via Roma and Corso Vittorio Colonna. 
You will explore the town, starting from the port, and walking through the most beautiful areas, including the Casina Reale, a residence of King Ferdinand II of Bourbon, then to the bustling Via Roma, the shopping center, and the San Pietro beach. 
You will also pass by the Spiaggia dei Pescatori, the Mandra area, and finally, you will reach the village of Celsa in Ischia Ponte, where you will have a chance to see the Piazzale delle Alghe.
10 day trip to Italy Planned a 10 day trip in Italy with Travel by Luxe. The experience did not disappoint. We had wonderful guides and terrific drivers. Initially spoke to Amy but then dealt with Marta in planning trip. Best parts of the trip included trip to Pisa and Lucca with Viola. Luxe arranged for tickets to climb the leaning tower which my son said was the highlight of the trip. In Lucca we took a leisurely bike ride on the walls of the city and had one of our best lunches at restaurant Viola took us to. Also had Viola for a tour of Florence. She was very adaptive to our family that included two teenagers and made sure to include activities that kept their attention. Also great experience with Kylie in Rome who took us on a fantastic food tour. Finally, perhaps a bit off the beaten path but did a tour of a prosciutto factory near Parma and then had lunch cooked by our guide, Stefani, that our boys really enjoyed. Would also recommend the bike tour of Appian Way with Glenn- would suggest the e-bikes but we did with regular bikes and didn't feel it was too difficult. Marta was also very responsive to our questions while we were in Italy. Our hotel in Rome (Rome Life), in Venice (Sina Centurion Palace) and in Modena (Best Western) were all terrific. Wonderful trip which I would not have been able to plan without Luxe.
Day 5: Hiking On Mount Epomeo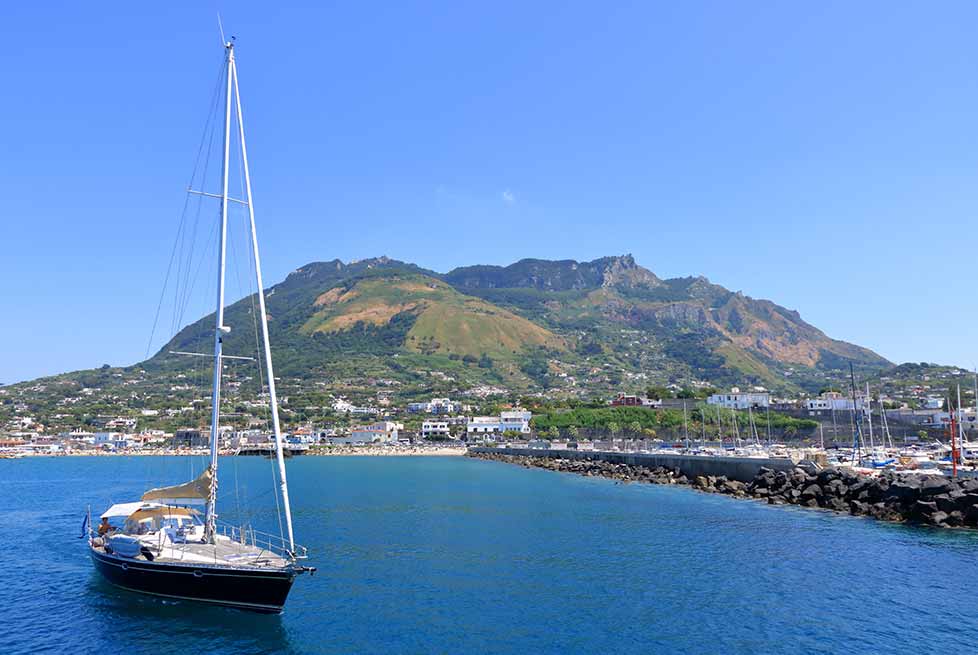 Mount Epomeo is the highest peak on the volcanic island of Ischia, believed to be a volcanic horst, it stands at 789 meters tall, towering above the rest of the island. The mountain is covered in lush greenery and vineyards occupy its slopes.
A hike to the summit of Mount Epomeo on Ischia typically takes about 50 minutes each way, though this can vary depending on how much time you spend taking photos or enjoying a food or drink break at one of the restaurants along the way. 
Your private guide will be with you every step of the way and will adjust the pace to suit your needs and preferences.
Trip to Italy We just returned from a trip that was organized through Travel by Luxe. It was one of the best trips we ever took and it was organized brilliantly. A special thank you to Francesca, she not only helped plan the itinerary, but was available throughout the trip to assist and make any tweaks and adjustments. Overall, a great experience and highly recommend.
Ferry From Forio To Naples & Airport Transfer
In the evening your private chauffeur will take you back onto the mainland via ferry and to the airport for your next destination.
Contact Our Ischia Island Tour Planners
Our 5 day tour itinerary of Ischia delivers the best the island has to offer. From the historic sites and natural beauty of the island to the delicious local cuisine and vibrant nightlife, there is something for everyone to enjoy.
If you would like to discuss arranging a customized version of this itinerary then contact our specialist tour planners today.
Rated 5-Star on Google & TripAdvisor
Use this company! An excellent experience! As a seasoned traveler and very detailed oriented customer, working with both Irene's was a joy and in the end produced a wonderful experience. Their personal touch on every detail and their communication was extraordinary.
Recommend them highly! These folks are very professional, and flexible in creating a custom tours, and handling last-minute changes. The guides were knowledgeable and friendly. Recommend them highly!
A Flawless Trip! Travel by Luxe assisted us in planning an excellent trip to Genoa and the Italian Riviera including Cinque Terre. The drivers they provided were courteous, efficient, safe and their vehicles were immaculate and comfortable.
Hands down the best travel company! Every detail was taken care of! All questions were answered. Every guide was knowledgeable, flexible, and kind! In a situation when travel can be stressful, every individual was fantastic.
A Great Experience! We just returned from a trip that was organized through Travel by Luxe. It was one of the best trips we ever took and it was organized brilliantly. A special thank you to Francesca, a great experience and highly recommend.
Amazing Italy Awesome trip! Graziano arranged everything perfectly and was very patient with our planning process and changes. Private tours and transfer worth the extra $$$. Will use again.
Qualified Guides.
Certified Excellence.
Other Example Italy Tour Itineraries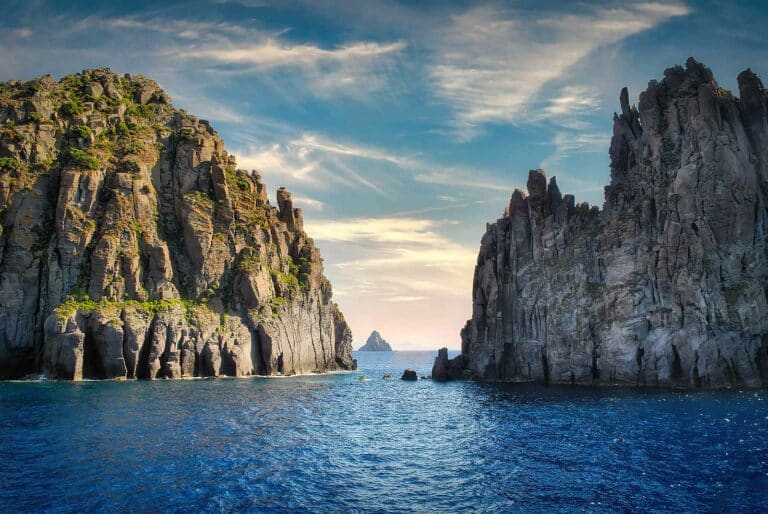 Our week-long Aeolian Islands tour itinerary offers an unparalleled experience of natural beauty, history, & culture. Start & begin in Sicily
Most popular tour destinations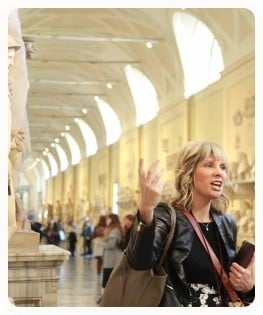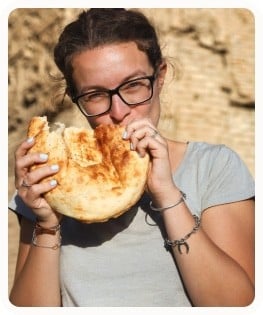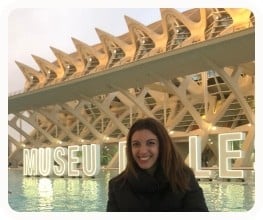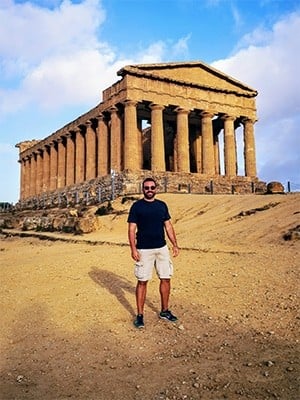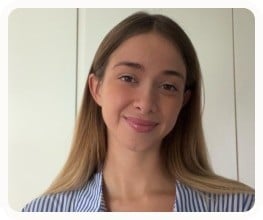 Local Italian Tour Planners
At Italy by Luxe, our team of specialist tour planners use their intimate knowledge of local specialties, festivals, and hidden gems to customize your itinerary with exclusive events or off-the-beaten-track experiences that other providers just cannot match, alongside ensuring you enjoy Italy's most famous and iconic monuments and attractions of course!
We love sharing our passion for Italy with our guests and can't wait to customize any of our Italian day tours for you to ensure you enjoy an absolutely perfect vacation in Italy. Contact us using the form below and we can get started designing your complimentary itinerary today.