4-Day Romagna Wellness Experience Tour
A Relaxing 4 Days in Romagna Itinerary
Welcome to our 4-day Romagna wellness experience tour! 
This tour is designed to give you a taste of the best that Romagna has to offer, while also providing opportunities to relax and rejuvenate. Romagna is known for its stunning natural beauty, rich culture, and delicious cuisine, and on this tour, you'll get to experience all of that and more. 
You'll have the chance to indulge in spa treatments in natural hot springs, take guided e-bike tours, hike to renowned waterfalls, sample delicious wines and olive oils, and visit ancient abbeys. Quite simply, This tour is perfect for those looking for a unique and immersive experience in one of Italy's most beautiful regions.
Day 1: Arrival at Castrocaro Terme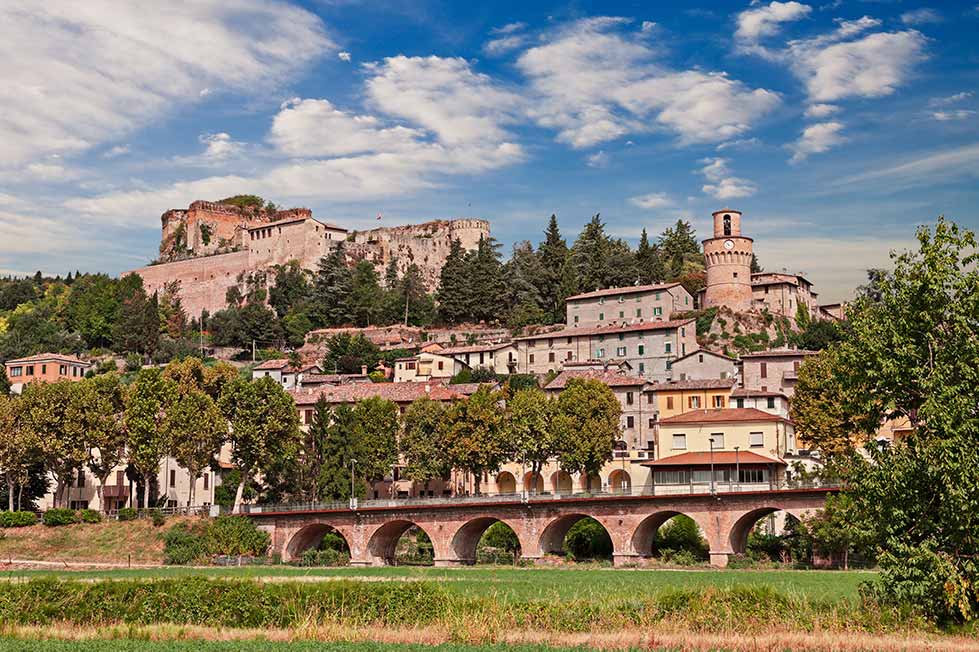 Your first day on our Romagna itinerary will be spent in Castrocaro Terme e Terra del Sole, a spa town located in the Tuscan-Romagna Apennines. 
The town is regarded as one of the finest in all of Romagna for its abundant thermal waters and two historical gems – the medieval village surrounding the old Fortress of Castrocaro and the beautiful Renaissance-era "ideal city" of Terra del Sole.
Your accommodation will be in a classic Tuscan-style agriturismo, a working agricultural farm that has been upgraded to occasionally host guests with all modern comforts. The agriturismo you will be staying in is enveloped by the hills of Castrocaro and entirely dedicated to certified organic agriculture, in particular olive trees and lavender.
5:00 pm: Natural Hot Springs Experience
Enjoying a spa in the natural hot springs of Terra del Sole, soaking in warm, mineral-rich waters that are naturally heated by the earth. 
Relax in the serenity of nature, and allow the therapeutic properties of the hot springs to relax the muscles, ease tension, and improve overall wellness. Some spas in Terra del Sole may also offer additional services such as massage, sauna, and steam rooms, as well as amenities like comfortable lounging areas, outdoor decks, and changing rooms. Overall, this rejuvenating experience is the ideal way to start your Romagna tour itinerary.
8:00 pm: Enjoy Dinner At A Restaurant In Castrocaro Terme, Run By A Talented, And Creative Chef From Romagna
Trained at the Hotel School of Forlimpopoli, he gained experience working at a Frasca in Milano Marittima and a 5-star Relais et Châteaux in Provence. He transformed the dining scene in Castrocaro by opening a restaurant in the heart of the medieval town, creating an elegant and inviting atmosphere where tradition and creativity are the foundation of the menu, featuring authentic local flavors. 
His main culinary passion is in the preparation and serving of vegetables, but you'll also find meat and fish dishes that are always tied to the local area and seasonal ingredients, with an emphasis on outdoor-raised and locally caught fish.
Stay overnight in the agriturismo.
Day 2: Guided Tours of Castrocaro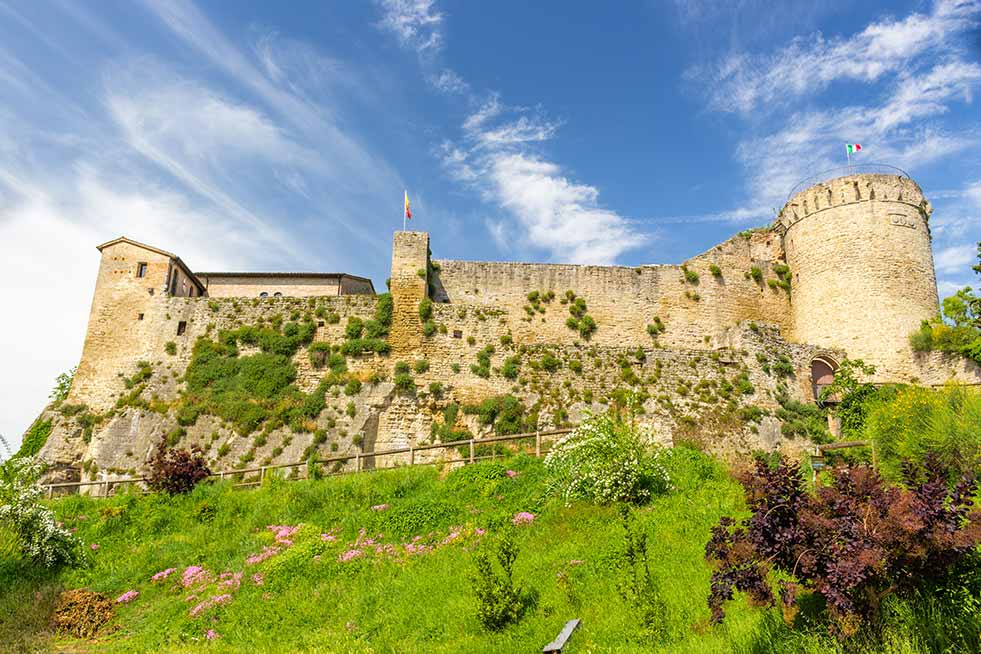 9:00 am: E-Bike Tour Of About 25 Km With A Cycling Expert
A guided e-bike tour of Castrocaro enables you to see the picturesque town and its surroundings up close on electric bicycles. The tour guide would take participants on a journey through the town's historic streets, pointing out landmarks and providing information about the town's history, culture, and architecture. 
The e-bikes make it easy to cover more ground and tackle hills, allowing participants to take in more of the area in a shorter amount of time. The tour guide will provide participants with safety instructions and tips for riding the e-bikes and may make periodic stops to rest and take in the views. The tour would be a fun and active way to explore the town and its surroundings and would be suitable for people of all fitness levels.
10:30 am: Take A Guided Tour Of The "Fortress Of Castrocaro Terme"
You will be guided through the impressive Fortress of Castrocaro (11th-14th century), one of the most fascinating examples of medieval fortified architecture. 
Erected on a rocky outcropping, it holds great architectural, historical, and cultural significance. You will visit the Palazzo del Castellano, which houses the city's historical-archaeological museum, the Medici Arsenals, and the internal courtyard with a panoramic terrace overlooking the surrounding area.
1:00 pm: Sample Olive Oil And Wine At A Highly-Acclaimed Winery In Terra Del Sole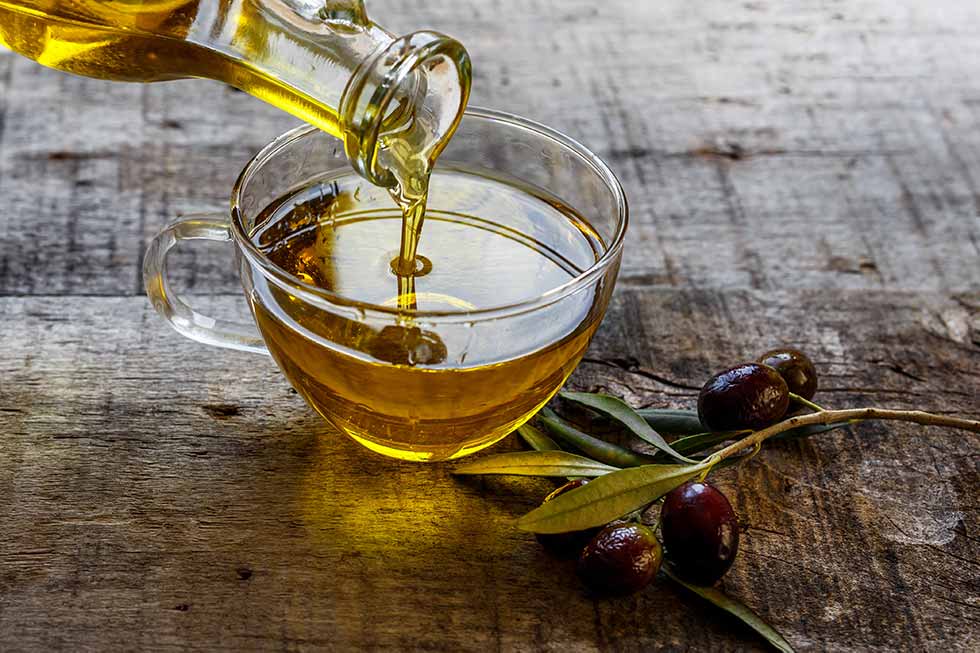 The winery is situated in a picturesque location, surrounded by beautiful vineyards and olive groves. Visitors will have the opportunity to taste a variety of wines and olive oils that are produced on-site, which may include both traditional and experimental blends.
The tasting will be led by a knowledgeable sommelier to provide information about the winery's history, the winemaking process, and the characteristics of the wines and oils being sampled. Visitors will have the opportunity to sample wines from different varietals, vintages, and blends, learning about the different flavors, aromas, and aging processes of each.
The olive oil tasting would be a similar experience, where visitors would learn about the different types of olives used, the pressing process, and the flavors and aromas of the oils.
3:00 pm: Take A Guided Tour Of Terra Del Sole
Terra del Sole is an exceptional and surprising example of a Renaissance "ideal city." 
Founded on December 8, 1564, by Cosimo I de 'Medici, it was intended as the new capital of Tuscan Romagna. It is an extraordinary example of the urban planning model that was adopted in Italy in the 1500s, influenced by the theories of military engineers. 
The city features a well-preserved wall that is 13 meters high and is surmounted by two castles. The tour will highlight the Church of Santa Reparata and the Palazzo Pretorio, which houses a helical staircase designed by Leonardo da Vinci.
5:00 pm: Grand Hotel Terme & Spa
The Grand Hotel Terme is a true gem of the Italian Art Deco style. Its design and decorations were created by Tito Chini, a representative and artistic director of the Florentine manufacturing firm "Fornaci San Lorenzo." 
The hotel has preserved its original architecture over time through skilled renovation and combines the charm of older eras with the comfort of modern luxury, with newly renovated rooms in 2020.
The Hotel Terme is the perfect place to rejuvenate the body and spirit thanks to the exclusive wellness space, Lucia Magnani Health Clinic Long Life Formula, where one can experience an innovative culture of health, well-being, and beauty.
8:00 pm: Enjoy Dinner At A Traditional Restaurant In Dovadola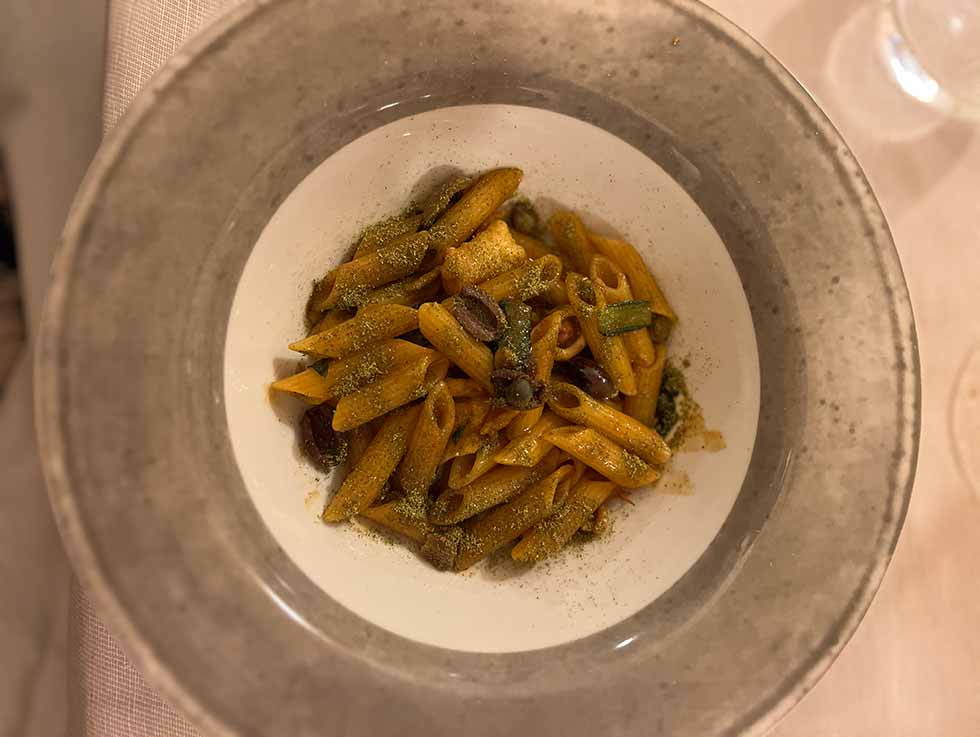 Dovadola is known for its truffle and meat dishes while tasting typical Romagna-Romagna cuisine. 
The restaurant is renowned for its authentic flavors and the dishes are always served with great generosity and kindness. The chef will also recommend the best bottles of Romagnolo wine to accompany your meal.
Spend the night at an 18th-century organic agriturismo nestled in nature on the border of Parco delle Foreste Casentinesi and Romagna. 
The Corte San Ruffillo resort features 14 beautiful rooms, a restaurant that serves meat from their farms, and organic products grown on 400 hectares of land. The resort also includes an outdoor pool and spa, as well as a farm and laboratory that transforms locally-grown produce into delicious organic food.
Simply outstanding! We visited Italy in September & used Luxe for all our tours and we can honestly say, they were the best! Right from the start, communication was easy and professional. Amy and her guides were able to customize their tours to suit our interests! If you want bespoke tours, I wouldn't use anyone else. We would highly recommend Luxe & will definitely use them again when we next visit Italy!
Day 3: Exploring The Best Of Alpe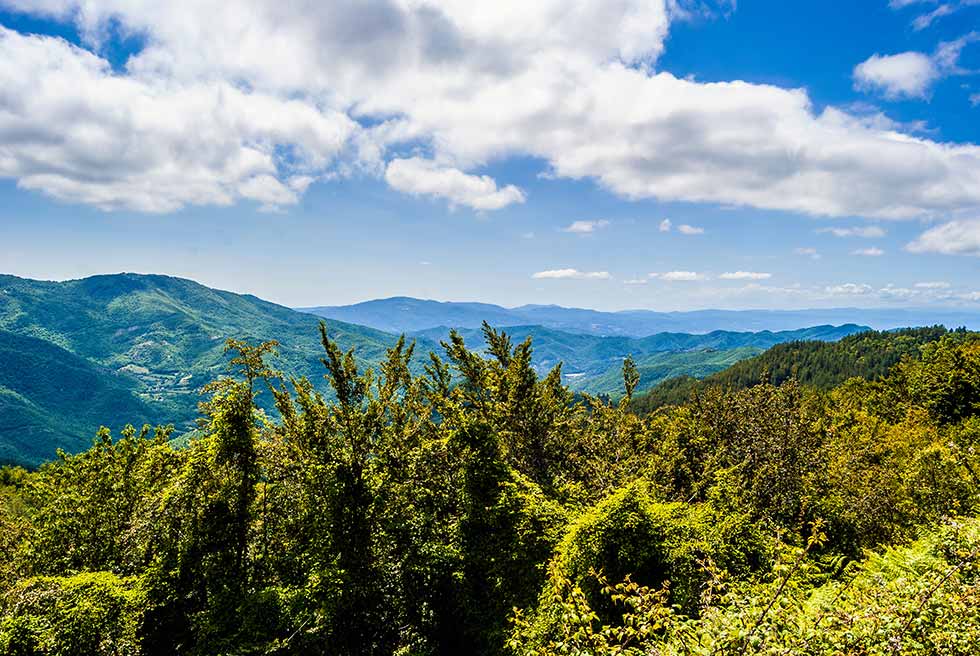 8:45 am: Breakfast & Check-Out
Following breakfast at the hotel, a transfer to San Benedetto in Alpe.
10:00 am: Morning Hiking Experience
Join a guided hike to the renowned Acquacheta Waterfall, mentioned in Dante's Divine Comedy. The hike is of medium-easy difficulty.
The highlight of the hike will be reaching the Acquacheta Waterfall, a spectacular natural feature that is fed by a nearby mountain stream. The guide would provide information about the waterfall, its history, and the geology of the area. Participants would have the opportunity to admire the waterfall from different angles, taking in the power and beauty of the cascading water.
Enjoy a lunch break with local and authentic products.
3:00 pm: Visit The Ancient San Benedetto In Alpe Abbey
The abbey is one of the oldest Benedictine abbeys in the region and has a rich history dating back to the 11th century.
Upon arriving, visitors will be able to admire the impressive architecture of the abbey, which showcases a mix of Romanesque and Gothic styles. You can explore the various rooms and chapels of the abbey, learning about the history of the religious community that once lived there. Some of the highlights of the visit could be the cloister, the church, and the frescoes on the walls.
The guide will provide a detailed explanation of the significance of the abbey and the role it played in the region's history, culture and art. Learn about the daily life of the monks and the monastic traditions that were practiced there. 
Then, transfer to Dovadola, a small village famous for its annual Truffle fair, which has been taking place for over 50 years.
3:30 pm: Truffle Hunting Excursion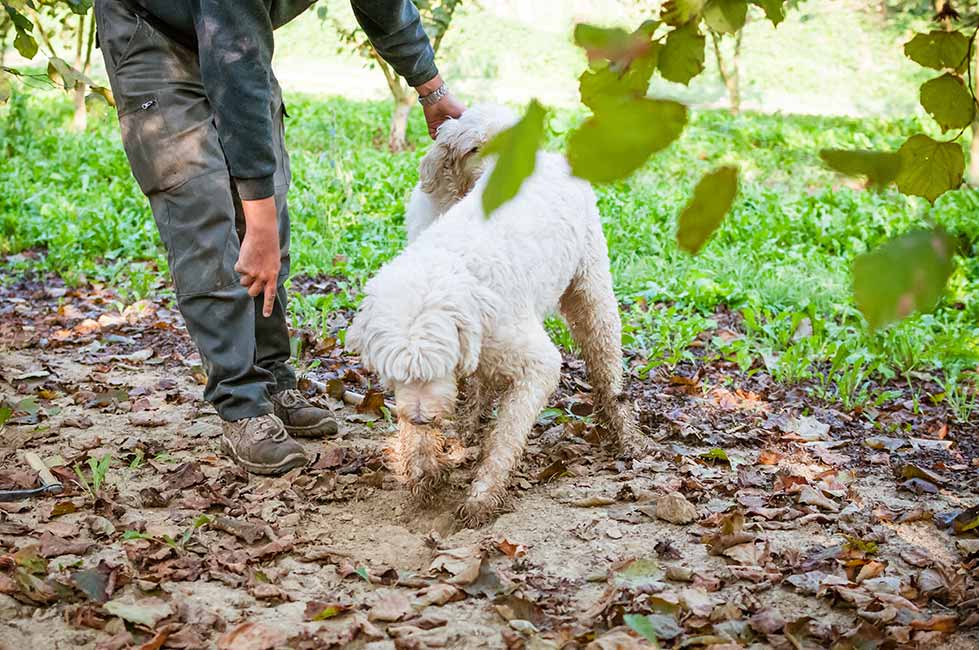 Join an expert guide and his trained dog on a truffle-hunting excursion into the untouched valleys. 
Explore pine forests and oak groves in search of the elusive white truffles, while learning about the ecosystem and the sensitive approach to hunting.
6:00 pm: Artisan Workshop Experience
Visit the captivating workshop of Master Luthier, where the art and tradition of crafting, designing, and restoring stringed instruments are kept alive. 
Foscolo is one of the last luthiers in Romagna to practice this profession by hand, using wood. His creations are of the highest quality and his workshop has become a popular destination for tourists from all over Europe, allured by the charming atmosphere and skillful craftsmanship.
Transfer to Portico di Romagna, a town on the "ways of Dante" and known as an "Orange Flag" village for its rustic and environmental quality. 
The town boasts the excellent preservation and uniformity of its old center, as well as a beautiful natural environment. Enjoy dinner in a hotel restaurant that specializes in local cuisine, crafted by chef Cameli. The restaurant combines traditional Romagnole dishes with modern cooking techniques and ingredients from the hotel's own organic vegetable garden. The wine list features 150 bottles from the region, with a special emphasis on wines from Romagna.
10 day trip to Italy Planned a 10 day trip in Italy with Travel by Luxe. The experience did not disappoint. We had wonderful guides and terrific drivers. Initially spoke to Amy but then dealt with Marta in planning trip. Best parts of the trip included trip to Pisa and Lucca with Viola. Luxe arranged for tickets to climb the leaning tower which my son said was the highlight of the trip. In Lucca we took a leisurely bike ride on the walls of the city and had one of our best lunches at restaurant Viola took us to. Also had Viola for a tour of Florence. She was very adaptive to our family that included two teenagers and made sure to include activities that kept their attention. Also great experience with Kylie in Rome who took us on a fantastic food tour. Finally, perhaps a bit off the beaten path but did a tour of a prosciutto factory near Parma and then had lunch cooked by our guide, Stefani, that our boys really enjoyed. Would also recommend the bike tour of Appian Way with Glenn- would suggest the e-bikes but we did with regular bikes and didn't feel it was too difficult. Marta was also very responsive to our questions while we were in Italy. Our hotel in Rome (Rome Life), in Venice (Sina Centurion Palace) and in Modena (Best Western) were all terrific. Wonderful trip which I would not have been able to plan without Luxe.
Day 4: Discover The Padiglione delle Feste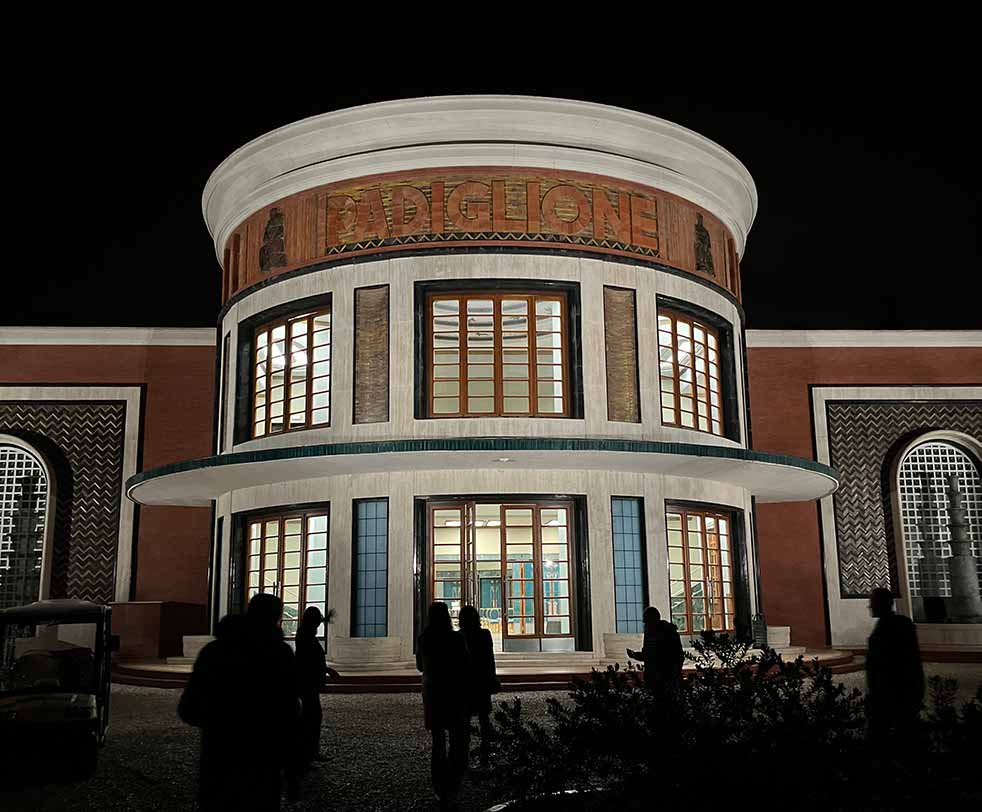 A Guided tour of the "Padiglione delle Feste", is the best way to experience this magnificent example of Art Deco architecture, with its elegant and refined design and the striking glazed metallic ceramic decorations by Tito Chini, made in the Tuscan factories of Borgo San Lorenzo. 
For 50 years, the Festival Hall has been the location of the renowned singing competition 'Festival delle Voci Nuove'. 
In the afternoon guests can enjoy the spa at Castrocaro, with its thermal pools, hammam, bio-sauna, steam and salt baths, and sound diffusion, making it an immersive experience that rejuvenates the body and senses.
The following day, we can organize an airport transfer to any Italian airport in time for your departure. 
Contact Our Team About A Romagna Wellness Experience
Our 4-day Romagna wellness experience tour offers visitors the opportunity to immerse themselves in the natural beauty and rich culture of the region, while also indulging in a variety of wellness activities. 
From spa treatments in natural hot springs to guided e-bike tours and hiking to renowned waterfalls, sampling delicious wines and olive oils, to visiting ancient abbeys, this tour has something for everyone.
We understand that every traveler has their own preferences and pace, that's why we invite you to contact our tour planners to customize this tour to fit your individual needs. We are dedicated to providing a personalized and unforgettable experience, so please do not hesitate to reach out to us to plan your dream Romagna wellness experience.
Rated 5-Star on Google & TripAdvisor
Use this company! An excellent experience! As a seasoned traveler and very detailed oriented customer, working with both Irene's was a joy and in the end produced a wonderful experience. Their personal touch on every detail and their communication was extraordinary.
Recommend them highly! These folks are very professional, and flexible in creating a custom tours, and handling last-minute changes. The guides were knowledgeable and friendly. Recommend them highly!
A Flawless Trip! Travel by Luxe assisted us in planning an excellent trip to Genoa and the Italian Riviera including Cinque Terre. The drivers they provided were courteous, efficient, safe and their vehicles were immaculate and comfortable.
Hands down the best travel company! Every detail was taken care of! All questions were answered. Every guide was knowledgeable, flexible, and kind! In a situation when travel can be stressful, every individual was fantastic.
A Great Experience! We just returned from a trip that was organized through Travel by Luxe. It was one of the best trips we ever took and it was organized brilliantly. A special thank you to Francesca, a great experience and highly recommend.
Amazing Italy Awesome trip! Graziano arranged everything perfectly and was very patient with our planning process and changes. Private tours and transfer worth the extra $$$. Will use again.
Qualified Guides.
Certified Excellence.
Other Example Italy Tour Itineraries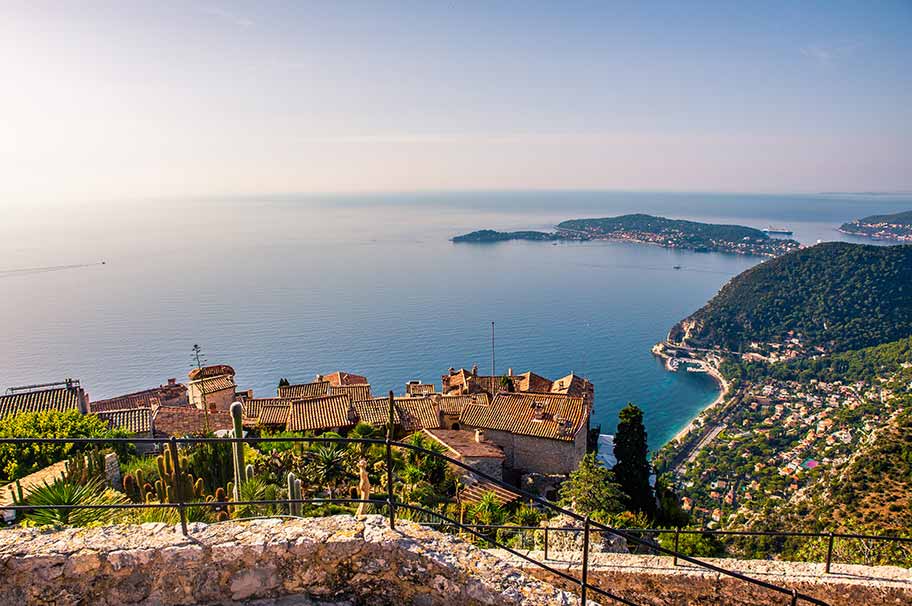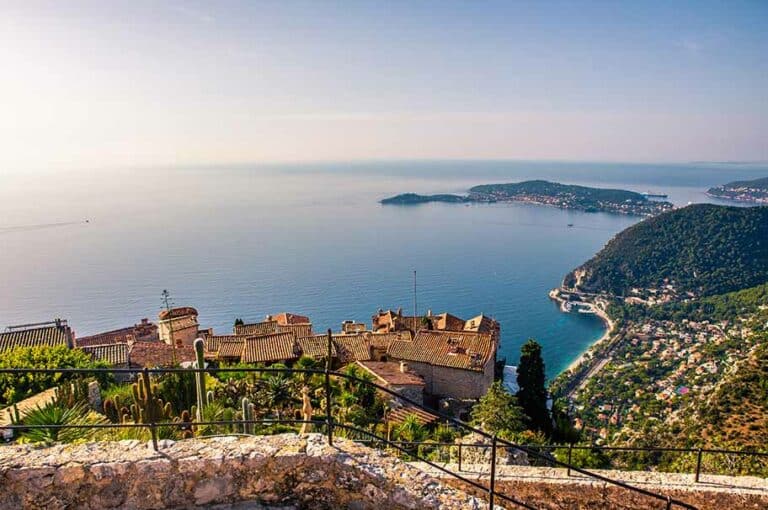 Explore our 9-day tour of the Riviera, a beautiful stretch of coastline along the Mediterranean Sea in southeastern France through into Italy
Most popular tour destinations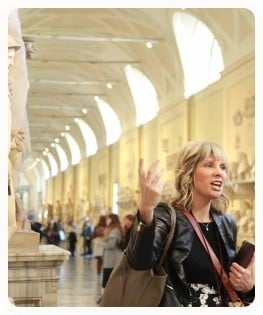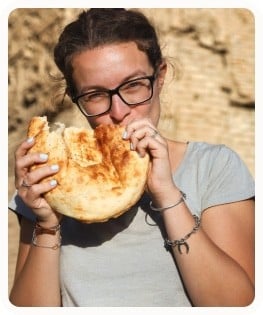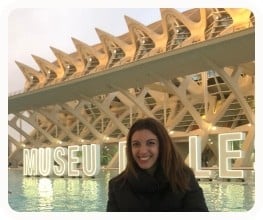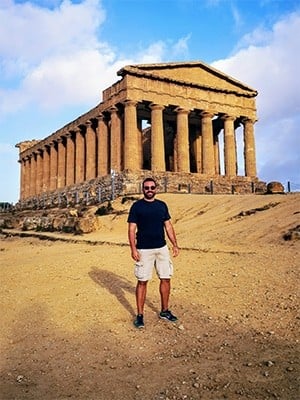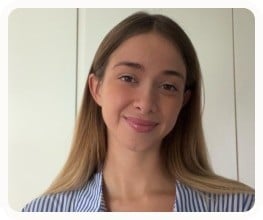 Local Italian Tour Planners
At Italy by Luxe, our team of specialist tour planners use their intimate knowledge of local specialties, festivals, and hidden gems to customize your itinerary with exclusive events or off-the-beaten-track experiences that other providers just cannot match, alongside ensuring you enjoy Italy's most famous and iconic monuments and attractions of course!
We love sharing our passion for Italy with our guests and can't wait to customize any of our Italian day tours for you to ensure you enjoy an absolutely perfect vacation in Italy. Contact us using the form below and we can get started designing your complimentary itinerary today.