How to Spend 1 Week In Puglia
7 Days in Puglia Italy Itinerary
Puglia, also known as Apulia, is a region located in the southeastern part of Italy, famous for its production of olive oil, wine, and wheat. It is also known for its unique architecture, such as the Trulli houses found in the town of Alberobello. On our one-week Northern Puglia tour itinerary you will explore the region's beautiful beaches, charming towns, and delicious cuisine. 
During your 7-day tour of Puglia, you will have the opportunity to visit some of the region's most popular destinations. You will start in the medieval old town of Vieste. From there, you will travel to the town of Gargano for a private boat tour before your guide takes you to see the best of the Capital Barri the Castel del Monte, the Citadel of Mysteries, which is known for its ancient cave dwellings, and beautiful churches.
Continue reading to learn about each day of this wonderful itinerary, before getting in touch with our tour planners to request your complimentary itinerary.
Day 1: Guided Walking Tour in Vieste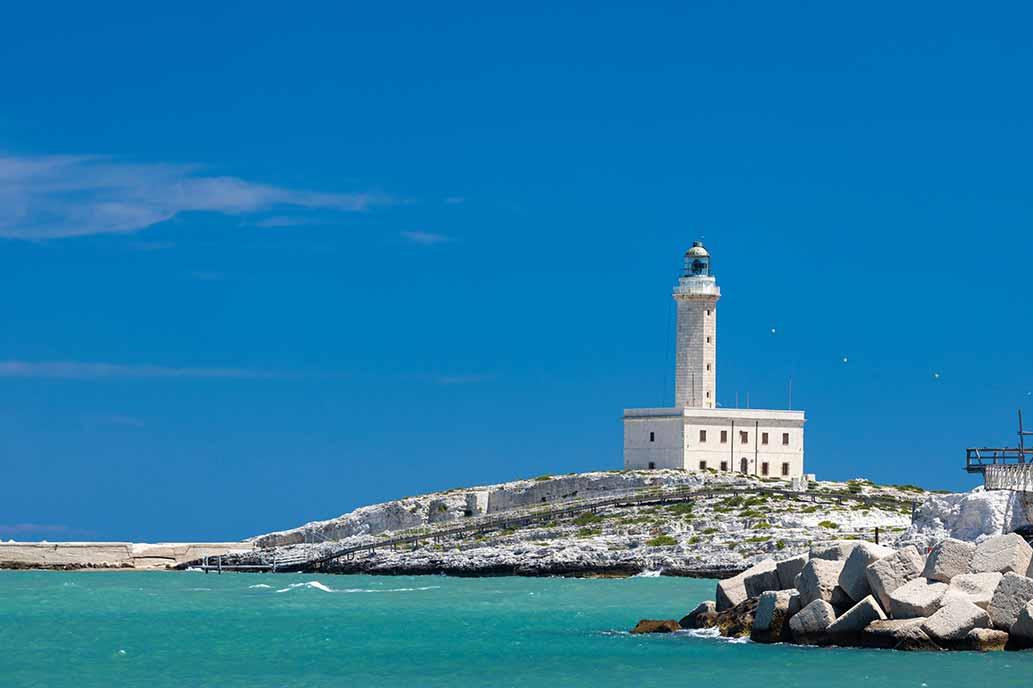 Start the day with a visit to the Vieste Cathedral, a stunning example of Gothic architecture with a beautiful interior featuring frescoes and a stone altar. 
The cathedral, also known as the Cathedral of the Assumption, is a must-see destination for anyone visiting Vieste. Built in the 14th century, it is a testament to the rich history and culture of the region. 
As you explore the cathedral, take in the stunning architecture and marvel at the beautiful frescoes and stone altar.
Guided Tour of Castello Svevo di Vieste
Next, head to the Castello Svevo di Vieste, a medieval castle that dates back to the 12th century. 
The castle was originally built by the Normans, and it has played a key role in the defense of the region throughout its history. As you explore the castle, you'll have the opportunity to see the various rooms and chambers, as well as the castle's impressive ramparts and towers. You'll also learn about the castle's role in the region's history and how it has been used over the years.
The Historic Center of Vieste & The Church of San Francesco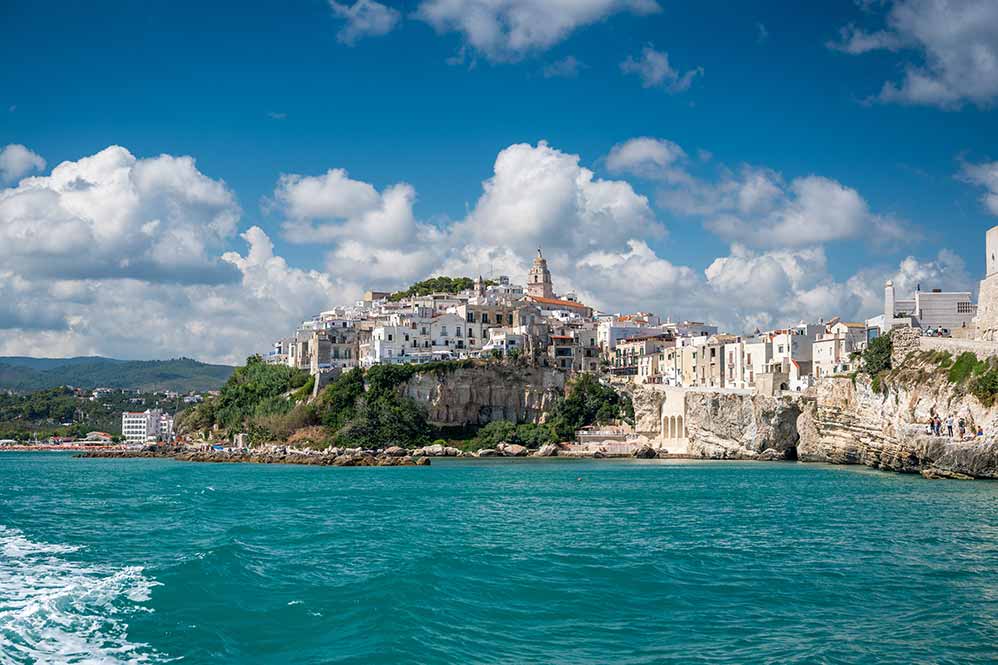 Your guide will then take you to The Church of San Francesco, a beautiful medieval church with a charming cloister and frescoes, and home to a number of beautiful frescoes and other works of art. 
The church's cloister is also a highlight, and it is a peaceful and tranquil place to take a break and enjoy the beauty of the surroundings. As you explore the church, be sure to take some time to appreciate the craftsmanship and attention to detail that went into its construction. It is a truly remarkable building that is well worth a visit.
End the day with a visit to the Vieste Lighthouse, a historic lighthouse located on a rocky promontory that offers breathtaking views of the surrounding area. 
From the top of the lighthouse, you'll be able to see for miles in every direction, and you'll have the opportunity to take in the stunning beauty of the coast and the sea. Be sure to bring your camera, as the views from the lighthouse are truly breathtaking.
Day 2: Private Boat Tour of Gargano

Visit the Tremiti Islands, a group of stunning islands off the coast of Gargano that are home to crystal-clear waters and beautiful beaches. 
The Islands offer a range of activities and attractions for visitors. Whether you want to relax on the beach, snorkel in the crystal-clear waters, or explore the island's rich history and culture.
Your captain will then sail to the Grotta delle Viole, a beautiful cave located on the island of San Nicola that features stunning stalactites and stalagmites. 
Your final island for the day is Capraia, which is home to a number of charming villages and a beautiful beach. The island of Capraia is a picturesque destination that is perfect for those looking to relax and unwind. 
With its charming villages and beautiful beach, there is something for everyone in Capraia. Take a leisurely stroll through the island's winding streets and explore the charming shops and restaurants. Or, head to the beach and relax in the sun, taking in the stunning views of the coast. With its laid-back atmosphere and stunning natural beauty, the island of Capraia is a must-see destination on any trip to Gargano.
Simply outstanding! We visited Italy in September & used Luxe for all our tours and we can honestly say, they were the best! Right from the start, communication was easy and professional. Amy and her guides were able to customize their tours to suit our interests! If you want bespoke tours, I wouldn't use anyone else. We would highly recommend Luxe & will definitely use them again when we next visit Italy!
Day 3: Transfer To Castel del Monte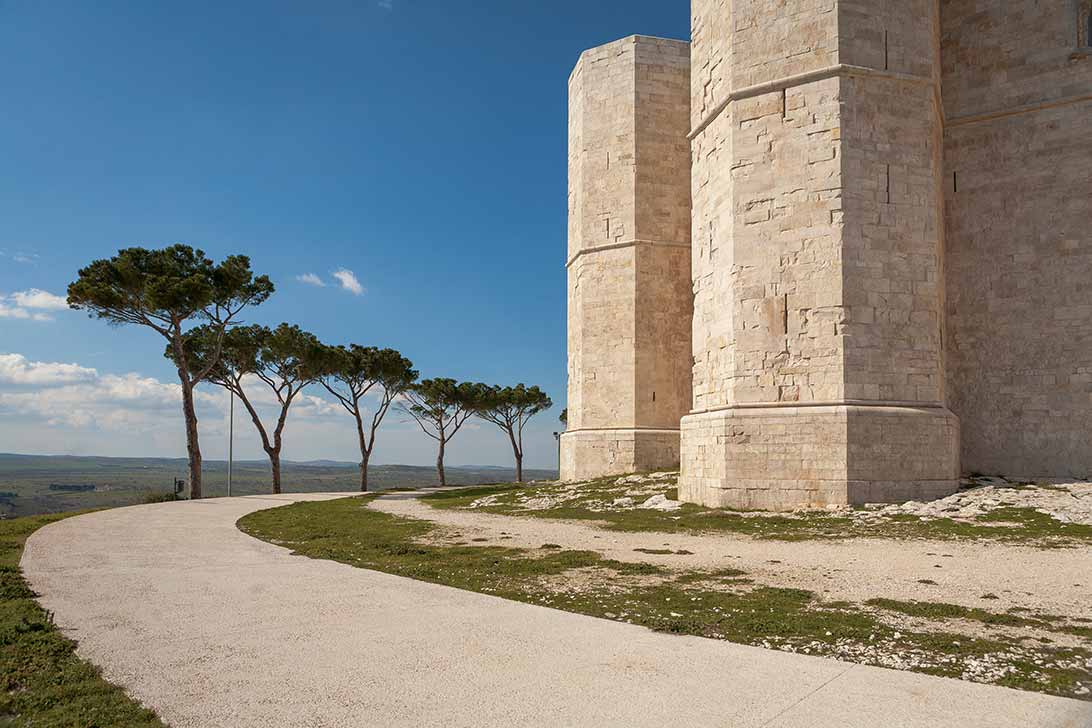 In the morning meet your chauffeur at your Vieste accommodation to make the journey to Castel del Monte which will take just over two hours.
Castel del Monte, The Citadel of Mysteries
Castel del Monte is a medieval fortress located on a hill at 540 meters above sea level, overlooking the western Murge plateau in Puglia, Italy. Commissioned by Frederick II in around 1240, the castle is considered a genius example of medieval architecture, combining different style elements such as Romanesque lions at the entrance, Gothic cornices on the towers, and Islamic mosaics. The interior of the castle also features classic art decorations and a defensive architectural structure. In 1996, Castel del Monte was included in the UNESCO World Heritage List.
Castel del Monte is known for its extreme geometric and mathematical precision, with the number eight appearing almost obsessively throughout the castle. The octagonal shape of the castle can be seen in its eight rooms on each floor, its eight imposing towers, and even in the octagonal shape of the courtyard pool (if it existed). The position of the castle was carefully chosen to create specific light and shadow effects at specific times of the year, such as on the solstices and equinoxes. This attention to detail and symbolism has fascinated researchers for centuries and leaves visitors with a sense of pleasant mystery.
Classic Puglia Style Lunch
After touring Castel del Monte, you will sit down to a delicious lunch made with fresh ingredients from the Puglia region. 
Savor each bite of the succulent heirloom tomatoes, crisp cucumbers, and sweet bell peppers, all bursting with flavor from the sunny Puglia soil. The creamy burrata, a local specialty, is a particular highlight, as is the spicy soppressata and rich, savory prosciutto. 
As you enjoy your meal, you wash it all down with a glass of crisp white wine from the region, the perfect accompaniment to the fresh, vibrant flavors of the Puglia ingredients.
After your late lunch, your chauffeur will deliver you to Bari, The Capital of the Puglia region and just a short 1-hour drive away.
End your first night here in a cozy trattoria for a glass of wine and some traditional Pugliese cuisine, savoring the rich flavors of the region's famous pasta dishes and seafood.
10 day trip to Italy Planned a 10 day trip in Italy with Travel by Luxe. The experience did not disappoint. We had wonderful guides and terrific drivers. Initially spoke to Amy but then dealt with Marta in planning trip. Best parts of the trip included trip to Pisa and Lucca with Viola. Luxe arranged for tickets to climb the leaning tower which my son said was the highlight of the trip. In Lucca we took a leisurely bike ride on the walls of the city and had one of our best lunches at restaurant Viola took us to. Also had Viola for a tour of Florence. She was very adaptive to our family that included two teenagers and made sure to include activities that kept their attention. Also great experience with Kylie in Rome who took us on a fantastic food tour. Finally, perhaps a bit off the beaten path but did a tour of a prosciutto factory near Parma and then had lunch cooked by our guide, Stefani, that our boys really enjoyed. Would also recommend the bike tour of Appian Way with Glenn- would suggest the e-bikes but we did with regular bikes and didn't feel it was too difficult. Marta was also very responsive to our questions while we were in Italy. Our hotel in Rome (Rome Life), in Venice (Sina Centurion Palace) and in Modena (Best Western) were all terrific. Wonderful trip which I would not have been able to plan without Luxe.
Day 4: Bari Guided Walking Tour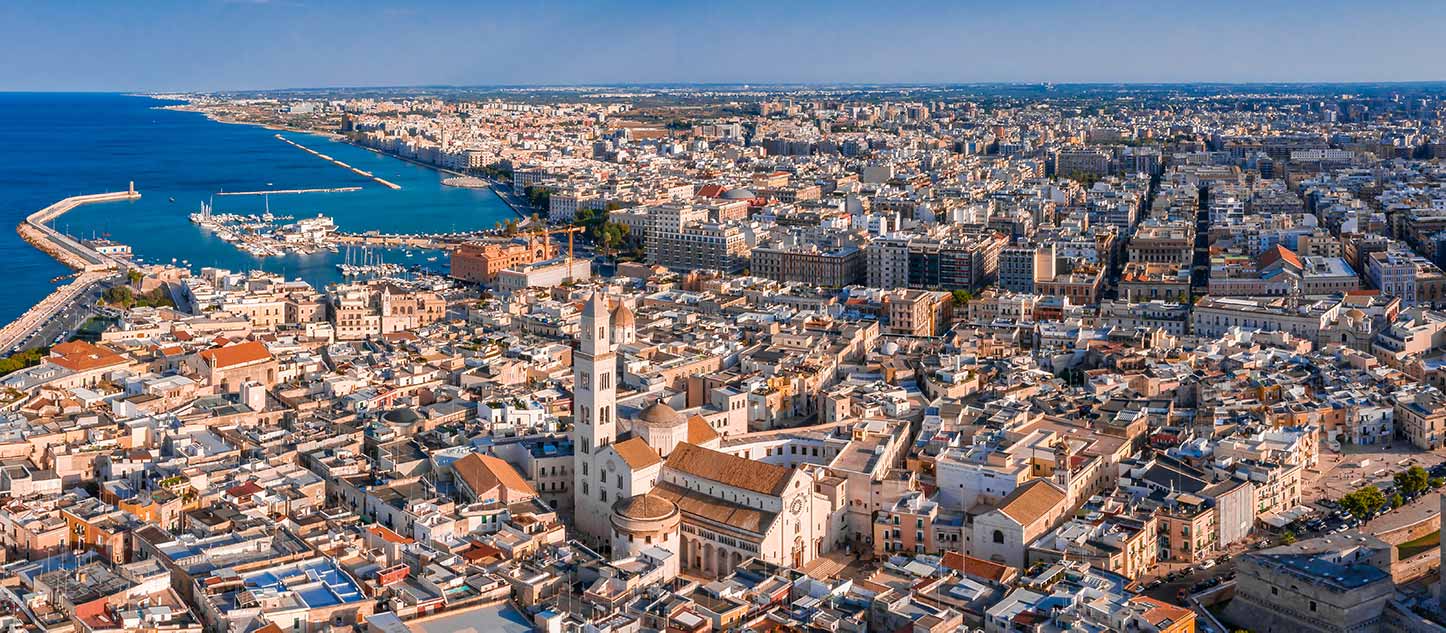 Spend the full day with your private guide as you discover the best Bari has to offer on a guided walking tour.
Bari Cathedral & Basilica of San Nicola
Start the day at the Bari Cathedral, a stunning example of Romanesque architecture with a beautiful interior featuring frescoes and a stunning marble altar.
Built in the 11th century, it is a testament to the rich history and culture of Bari. As you explore the cathedral, take in the stunning architecture and marvel at the beautiful frescoes and marble altar. 
Next, head to the Basilica of San Nicola, a beautiful medieval church that is home to the tomb of Saint Nicholas, the patron saint of Bari. The basilica is also home to a number of beautiful frescoes and other works of art, making it a must-see destination for anyone interested in art and history.
Historic Bari Old Town Tour
After visiting the basilica, take a stroll through the charming streets of Bari's historic center, stopping at the city's many shops, markets, and restaurants. 
Explore the narrow streets of the city and discover a longstanding tradition: the preparation of pasta in the streets! A group of local women from Bari will be sitting outside their homes, kneading and shaping the famous orecchiette pasta. You will have the chance to observe the process and even purchase fresh orecchiette if you wish. Afterward, you will visit the two main squares in Bari: Piazza Mercantile and Piazza Ferrarese, where you can admire the restaurants and shops that are characteristic of the area.
Evening Waterfront Stroll
During the evening, you will have the opportunity to take a leisurely walk along the waterfront of the city of Bari. As you walk, you will be able to take in the stunning views of the Adriatic Sea and appreciate the natural beauty of the area. You will also be able to experience the vibrant nightlife of the city, as the waterfront is likely to be bustling with activity. You may see people dining at outdoor restaurants, strolling along the promenade, or enjoying other forms of entertainment.
Day 5: Alberobello Day Excursion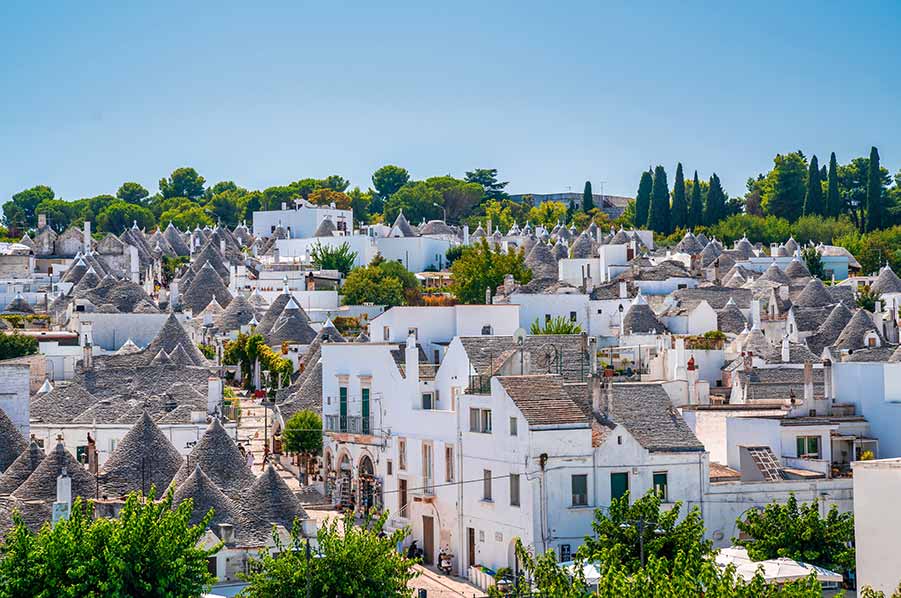 Upon arriving in the city of Alberobello, you will feel like you have stepped into a fairytale. 
The Trulli are traditional houses found in the Apulia region of Italy. They are built using a dry stone technique that involves constructing a conical or pyramid-shaped roof (the name "Trulli" comes from the Greek word "Troulos," meaning "dome"). This building method has been used in the region since ancient times and is still used today. 
Trulli is often used as rural shelters for livestock or farming equipment, but in Alberobello, you can find entire neighborhoods of these houses. In fact, the city's historic center alone has over 1,500 Trulli, almost all of which are well-preserved. In 1996, the Trulli of Alberobello was recognized as a UNESCO World Heritage site due to their significance as examples of spontaneous architecture within an urban and landscape context of great historical value.
Your private chauffeur will return you to Bari in the evening.
Trip to Italy We just returned from a trip that was organized through Travel by Luxe. It was one of the best trips we ever took and it was organized brilliantly. A special thank you to Francesca, she not only helped plan the itinerary, but was available throughout the trip to assist and make any tweaks and adjustments. Overall, a great experience and highly recommend.
Day 6 & 7: Monopoli & Polignano a Mare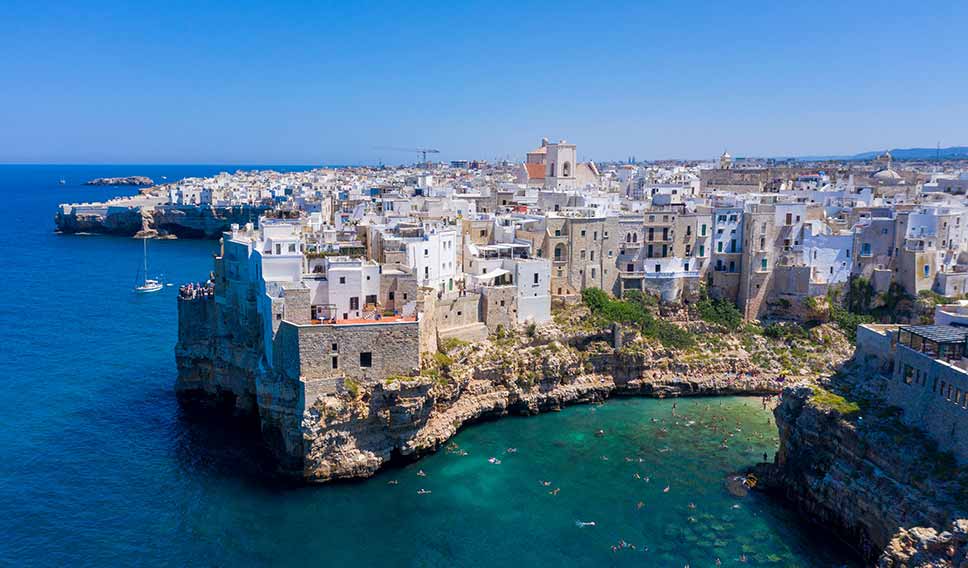 Polignano a Mare is a charming town located on the Adriatic coast in central Puglia. It is situated about 40 kilometers southeast of Bari, or about 40 minutes by train, and is a must-visit destination in this region. 
The town is known for its breathtaking limestone cliffs, picturesque beaches, and its famous son, Domenico Modugno, who was a singer and songwriter. You may be familiar with one of his famous songs, "Volare" (or "Nel Blu Dipinto di Blu" in Italian), which has been covered by many artists and has become a classic. 
In addition to its natural beauty and cultural significance, Polignano a Mare is also known for its rich history and vibrant atmosphere, making it an ideal place to relax and explore.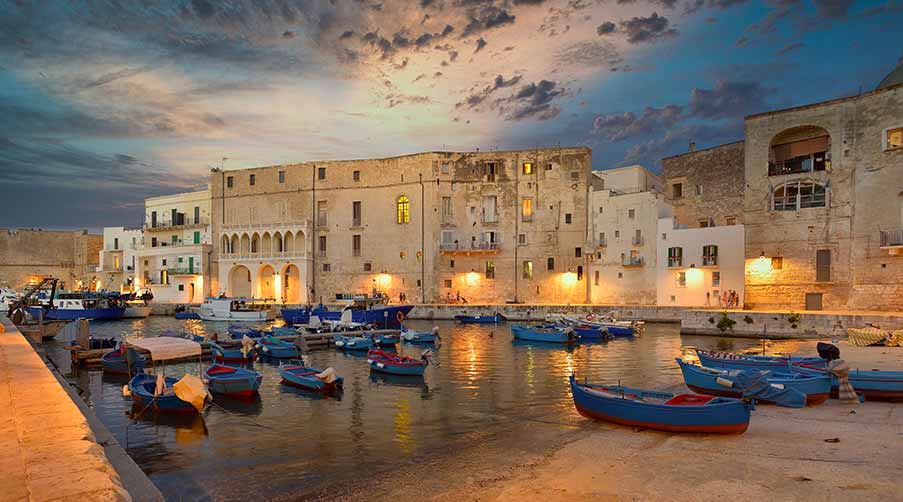 The historic center of Monopoli, meanwhile, is just a short, flat walk from the train station, making it easy to access. 
The town's historic center is a maze of winding streets lined with whitewashed buildings that are beautiful in every direction. You may see clothes hanging out of windows and potted plants adorning small courtyards as you wander through the narrow streets. 
After you have had a chance to explore the maze of streets, consider grabbing a gelato and strolling around the small boat harbor, Via Porto, and the walls and Castello Carlo V. These areas offer a chance to relax and take in the charming atmosphere of Monopoli.
Contact Our Tour Planners About A Custom Puglia Tour
Over the course of the week, you have had the chance to visit the city of Bari, explore the Citadel of Mysteries, and visit the beautiful town of Vieste. These are just a few of the many amazing destinations that Puglia has to offer, and there is so much more to see and do in this incredible region.
If you are interested in planning your own trip to Puglia or customizing this itinerary, please feel free to contact Travel by Luxe for assistance. Our experienced team will work with you to create a personalized itinerary that meets your specific needs and preferences. We look forward to helping you plan an unforgettable trip to this beautiful region of Italy.
Rated 5-Star on Google & TripAdvisor
Use this company! An excellent experience! As a seasoned traveler and very detailed oriented customer, working with both Irene's was a joy and in the end produced a wonderful experience. Their personal touch on every detail and their communication was extraordinary.
Recommend them highly! These folks are very professional, and flexible in creating a custom tours, and handling last-minute changes. The guides were knowledgeable and friendly. Recommend them highly!
A Flawless Trip! Travel by Luxe assisted us in planning an excellent trip to Genoa and the Italian Riviera including Cinque Terre. The drivers they provided were courteous, efficient, safe and their vehicles were immaculate and comfortable.
Hands down the best travel company! Every detail was taken care of! All questions were answered. Every guide was knowledgeable, flexible, and kind! In a situation when travel can be stressful, every individual was fantastic.
A Great Experience! We just returned from a trip that was organized through Travel by Luxe. It was one of the best trips we ever took and it was organized brilliantly. A special thank you to Francesca, a great experience and highly recommend.
Amazing Italy Awesome trip! Graziano arranged everything perfectly and was very patient with our planning process and changes. Private tours and transfer worth the extra $$$. Will use again.
Qualified Guides.
Certified Excellence.
Other Example Italy Tour Itineraries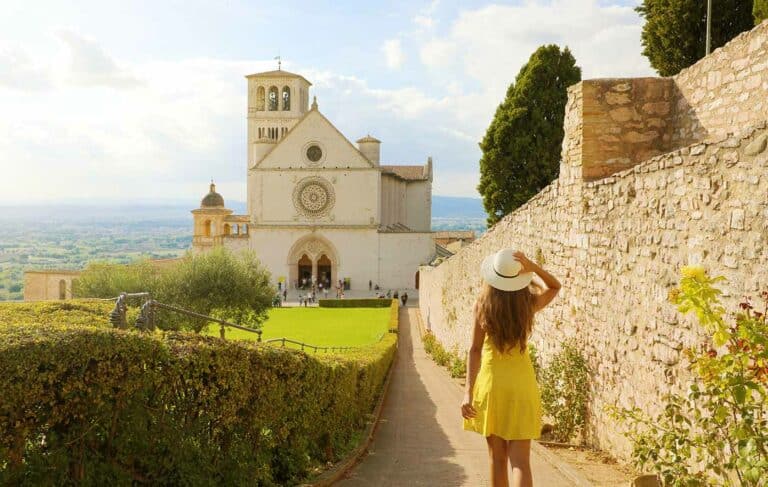 Our 8 day tour itinerary is perfect for guests wishing to visit Umbria, known as the "green heart of Italy". Discover the tour outline here!
Most popular tour destinations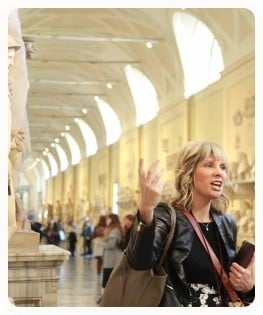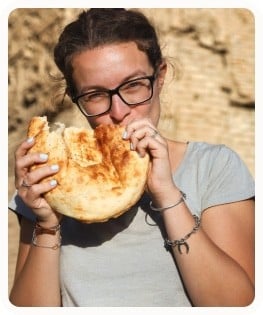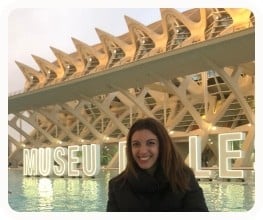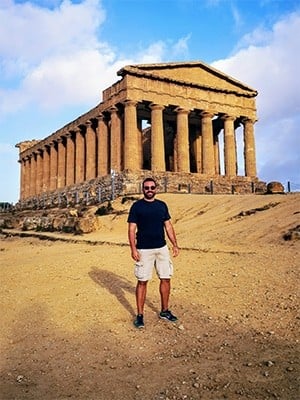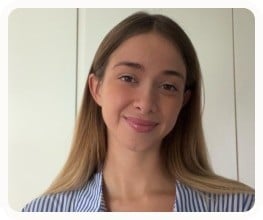 Local Italian Tour Planners
At Italy by Luxe, our team of specialist tour planners use their intimate knowledge of local specialties, festivals, and hidden gems to customize your itinerary with exclusive events or off-the-beaten-track experiences that other providers just cannot match, alongside ensuring you enjoy Italy's most famous and iconic monuments and attractions of course!
We love sharing our passion for Italy with our guests and can't wait to customize any of our Italian day tours for you to ensure you enjoy an absolutely perfect vacation in Italy. Contact us using the form below and we can get started designing your complimentary itinerary today.