Customize Your Castle Tour of Ireland To Suit You
Before we look at the following itinerary, remember that all our custom tours and itineraries can be completely customized to suit you and your group!
The itineraries we offer on our site are a template, where we hope you can find out more about what you'd like to do and see in Ireland, before getting in touch with our expert travel planners to design you a fully customized and truly unforgettable, private tour!
Day 1: Arrival in Dublin - Dublin Day Tour - Dublin Castle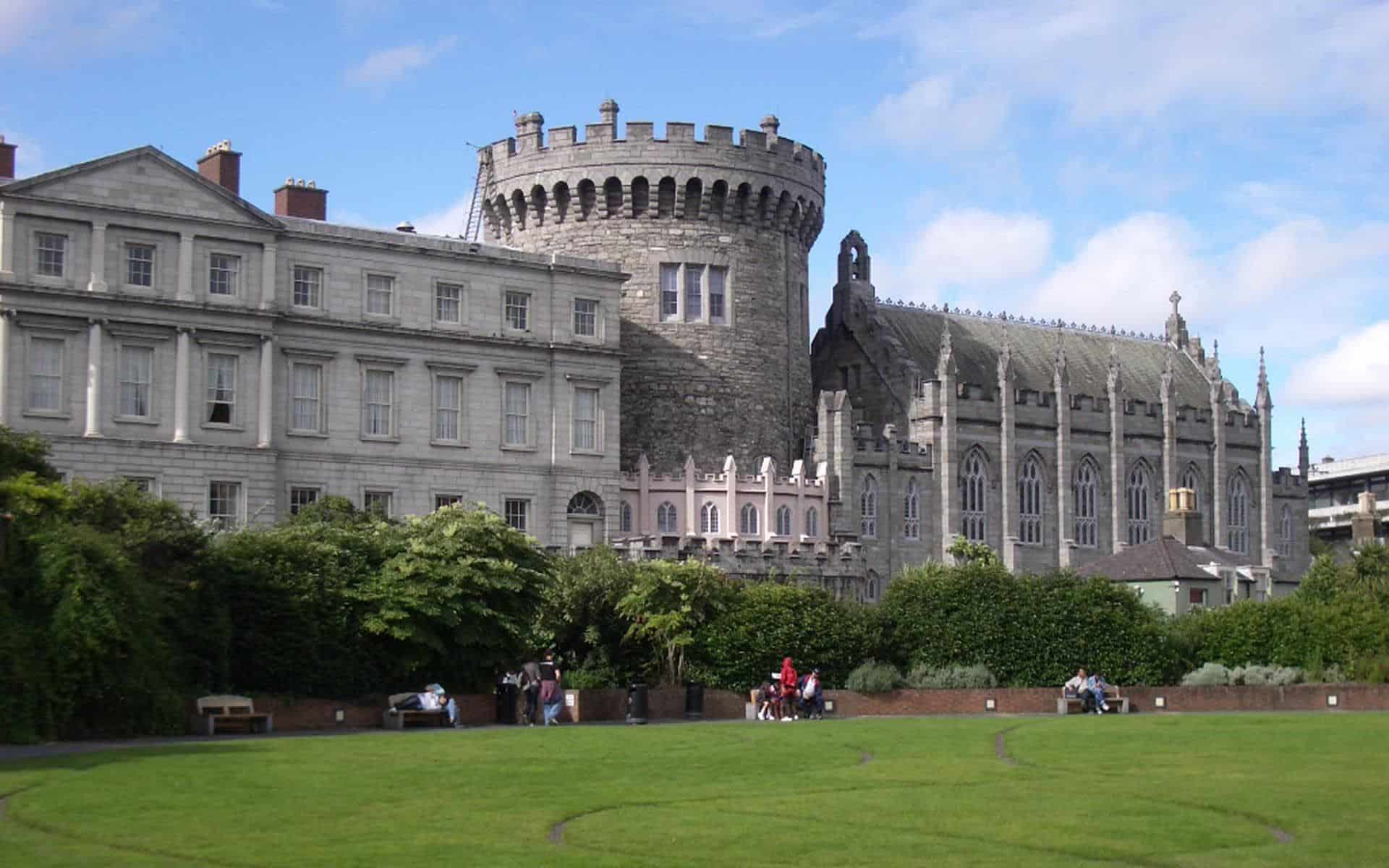 Your driver-guide will meet you at Dublin Airport, where your incredible seven-day castle tour of Ireland will begin. They will help you with your bags and escort you to your luxury tour vehicle before taking you on a short city tour on the way to your accommodation in Dublin where you can drop your bags and refresh after your flight. 
When you're ready, your driver-guide will take you to your first castle of the tour in the heart of the Island's capital: Dublin Castle. 
Once you've had a chance to explore the castle's grounds and learn tales of its fascinating history, we'll head to the famous Trinity College – where you will be able to see the Book of Kells. 
In the evening, you'll have the chance to take advantage of Dublin's vibrant nightlife culture and visit some of the city's excellent range of restaurants and bars before returning to your accommodation for a well-earned rest ahead of day two!
Day 2: Dublin - Kilkenny Castle - Rock of Cashel - King John's Castle - Limerick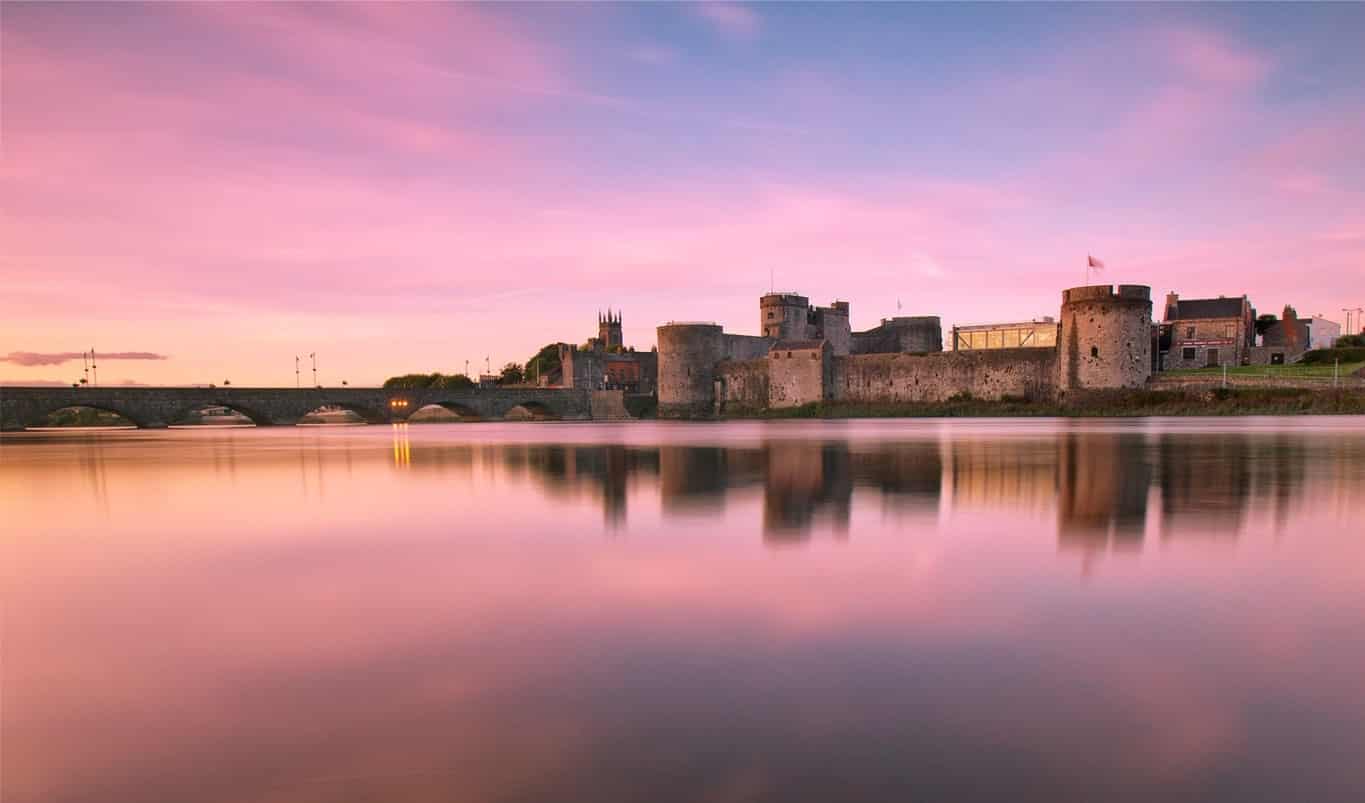 Day two of your custom castle tour of Ireland starts with a visit to Kilkenny Castle. Built in 1195, the castle was featured in Oliver Cromwell's re-conquest of Ireland in 1650 and was besieged during the Irish Civil War in 1922.
St. Mary's Medieval Mile Museum brings to life Kilkenny's history as a medieval city. Displays of Kilkenny's civic treasures and replicas of some of the High Crosses of Ossory illustrate the local Gaelic monastic heritage and the ancient city's historic role in Ireland.
Nearby, our next visit is to one of the country's premier historic sites: the Rock of Cashel. 
One of the country's most visited attractions, Rock of Cashel offers visitors a chance to experience a simply astounding collection of Celtic art and ancient architecture. According to legend, the Rock of Cashel originated in the Devil's Bit, a mountain 20 miles north of Cashel, when St. Patrick banished Satan from a cave, it resulted in the Rock's landing in Cashel. Cashel is reputed to be the site of the conversion of the King of Munster to Christianity by St. Patrick in the 5th century.
In the afternoon, you and your driver-guide will travel to King John's Castle in Limerick. Originally constructed back in 1200, King John's Castle is perhaps the best-preserved Norman castle in the whole of Europe. 
Once you've had a chance to explore the castle, you and your driver-guide will take a quick tour of Limerick – a fascinatingly historic town full of medieval heritage – before settling at your accommodation for the night.
We just returned from a trip that was organized through Travel by Luxe. It was one of the best trips we ever took and it was organized brilliantly. A special thank you to Francesca, she not only helped plan the itinerary, but was available throughout the trip to assist and make any tweaks and adjustments. Overall, a great experience and highly recommend.
Day 3: Bunratty Castle & Folk Park - Cliffs of Moher - Dunguaire Castle - Galway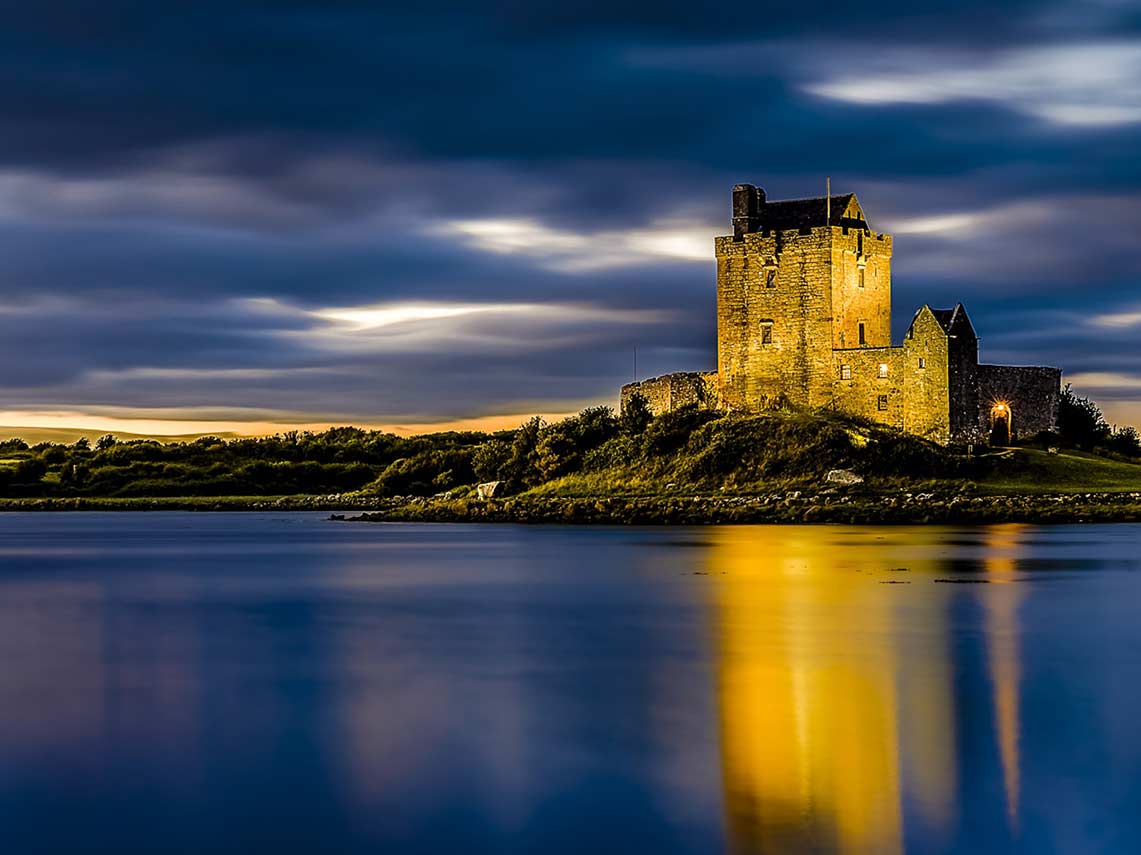 We start Day Three of your Irish castles tour with a visit to the nearby Bunratty Castle & Folk Park. One of Ireland's most famous castles, Bunratty is a 15-16th century tower house that has staged a folk park complete with period shops and activities for you to experience what Ireland was really like in yesteryears!
Next up, we'll pay a visit to the incredible Cliffs of Moher – depending on your preference your guide could take your group on a hike for you to experience the cliffs up close, or we could simply drive to an excellent viewing point.
Our second castle of the day is Dunguaire Castle on the shores of Galway Bay. This incredible 16th Century construction is famed for hosting meetings of literary revivalists such as Edward Martin, George Bernard Shaw, J.M. Synge, and W.B. Yeats.
Once you've explore the castle, we'll finish our third day with a scenic drive to Galway city center where you'll be delivered to your accommodation for the night.
Day 4: Ashford Castle - Connemara National Park - Kylemore Abbey - Lough Eske Castle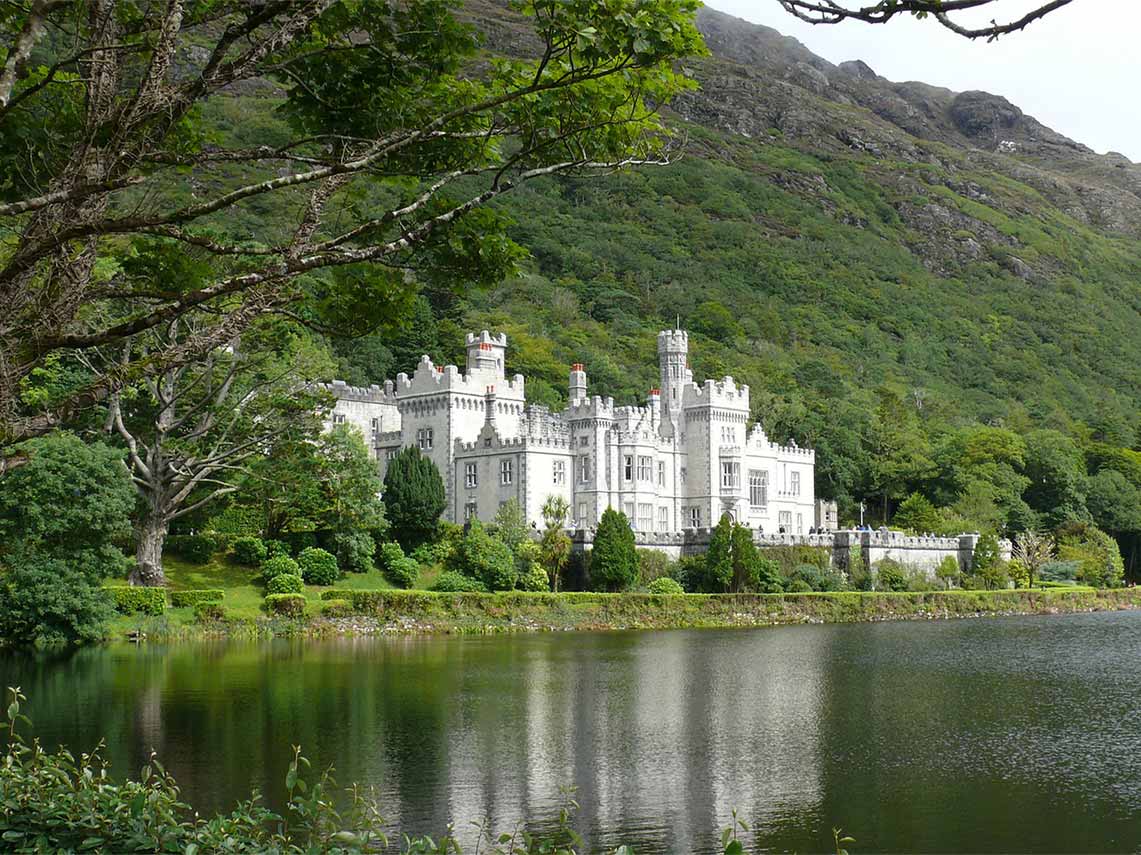 On the morning of Day Four, we leave Galway behind and head north for roughly an hour before reaching the incredible Ashford Castle. 
Now operating as a 5-star hotel, Ashford offers an incredible range of activities such as a falconry school, a glorious 9 hole golf course, a fishing trip, a lake cruise, or a zip-lining and tree-climbing expedition.
From Ashford, we'll head to the stunning Connemara National Park where you'll get to see the wonderful Kylemore Abbey & Victorian Walled Garden before we finish our day with a beautiful drive to Lough Eske Castle – your accommodation for the evening!
Amazing Travel Agency! Marta helped us plan our whole trip and it was absolutely amazing! We did private walking tours, private winery tours, and everything was great! Marta made the itinerary with our interests in mind and was extremely helpful! The tour guides (Viola and Jessica to name two of the many) were outstanding! Marta also helped plan the perfect engagement! We highly recommend this company and will be using them again!
Day 5: Glenveagh Castle - Dunluce Castle - Giant's Causeway - Carrick-a-Rede - Belfast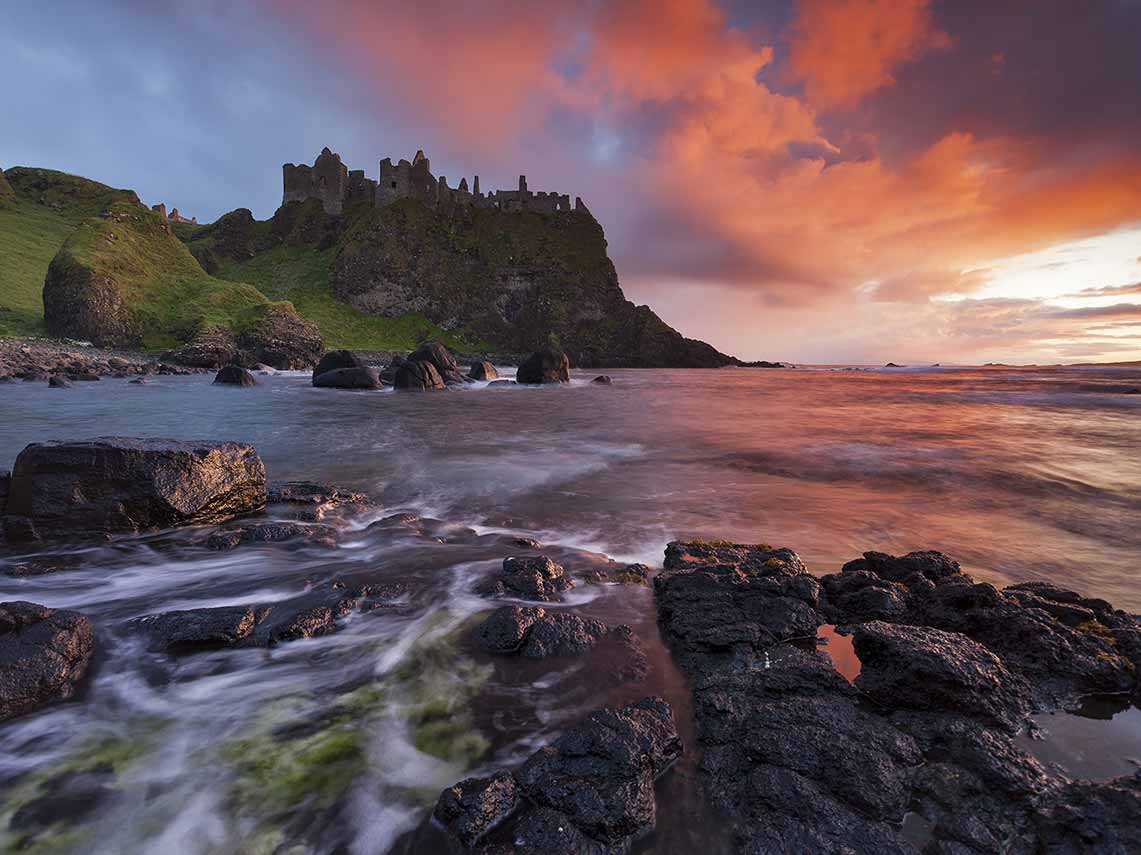 Today we'll leave Lough Eske and travel to Glenveagh Castle – a large castellated Mansion House in County Donegal – before driving to County Antrim and the northern coast to visit Dunluce Castle. 
Dunluce Castle is a now-ruined castle sitting on the edge of a basalt outcropping, recently made famous for features in HBO's hit TV series 'Game of Thrones' as the setting for Castle Greyjoy. 
If we have time left in the day, you may want to visit the nearby town of Bushmills to visit the town's famous Irish Whiskey Distillery, before continuing our journey through the Causeway Coastal Route, visiting the famed Giant's Causeway – Northern Ireland's only UNESCO World Heritage Site – where your driver-guide will tell you all about the legend of Giant Finn MacCool as you explore the uniquely shaped stones.
Finally, we'll take our last stop of the day at the awe-inspiring Carrick-a-Rede rope bridge – a bridge that links the tiny island of Carrickarede to the mainland, spanning 20 meters wide and 30 meters above the rocks below – before bring a long-day traveling to an end as your family is dropped off at their accommodation in Belfast.
Day 6: Belfast Day Tour - Belfast Castle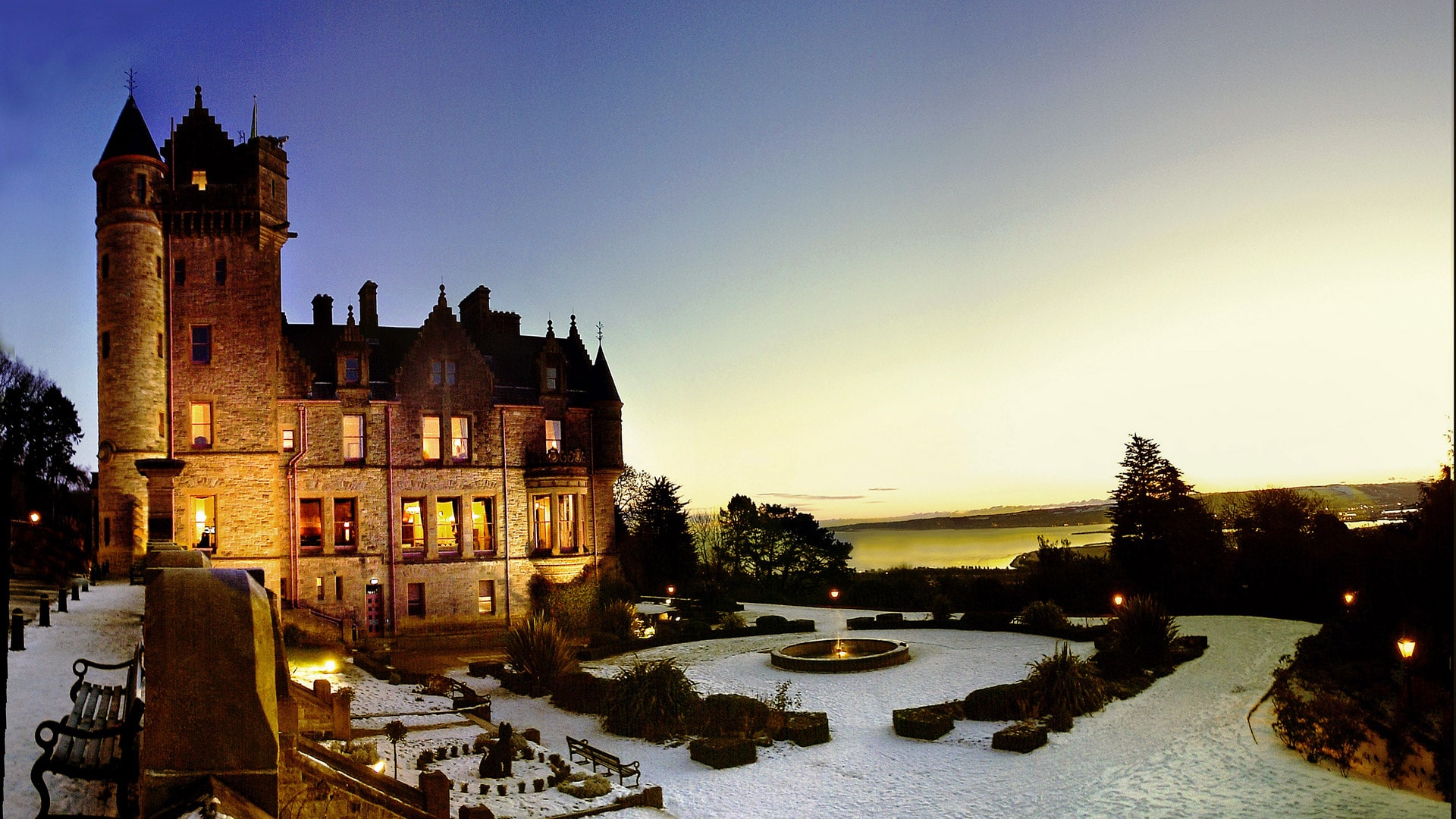 On the morning of your final day on tour with us, we'll start the day by visiting St George's Market in Belfast for some local food before traveling to and exploring Belfast Castle on the slopes of Cavehill Country Park, and enjoy its unobstructed views over the City of Belfast and Belfast Lough.
We'll spend the rest of the afternoon visiting the Titanic Museum – a world-class interactive experience on the site where the fateful ship was built back in 1911.
Your driver-guide will then return you to your central Belfast hotel where you can take advantage of the city's excellent range of bars and restaurants throughout the evening.
Hands down the best travel company! Every detail was taken care of! All questions were answered. Every guide was knowledgeable, flexible, and kind! In a situation when travel can be stressful, every individual was fantastic. I can not stress enough how much they added to our trip. I would be happy to answer any questions someone would have about my experience with this company. Will use their services in the future for sure.
Day 7: Belfast - Castle Ward - Slane Castle - Dublin Airport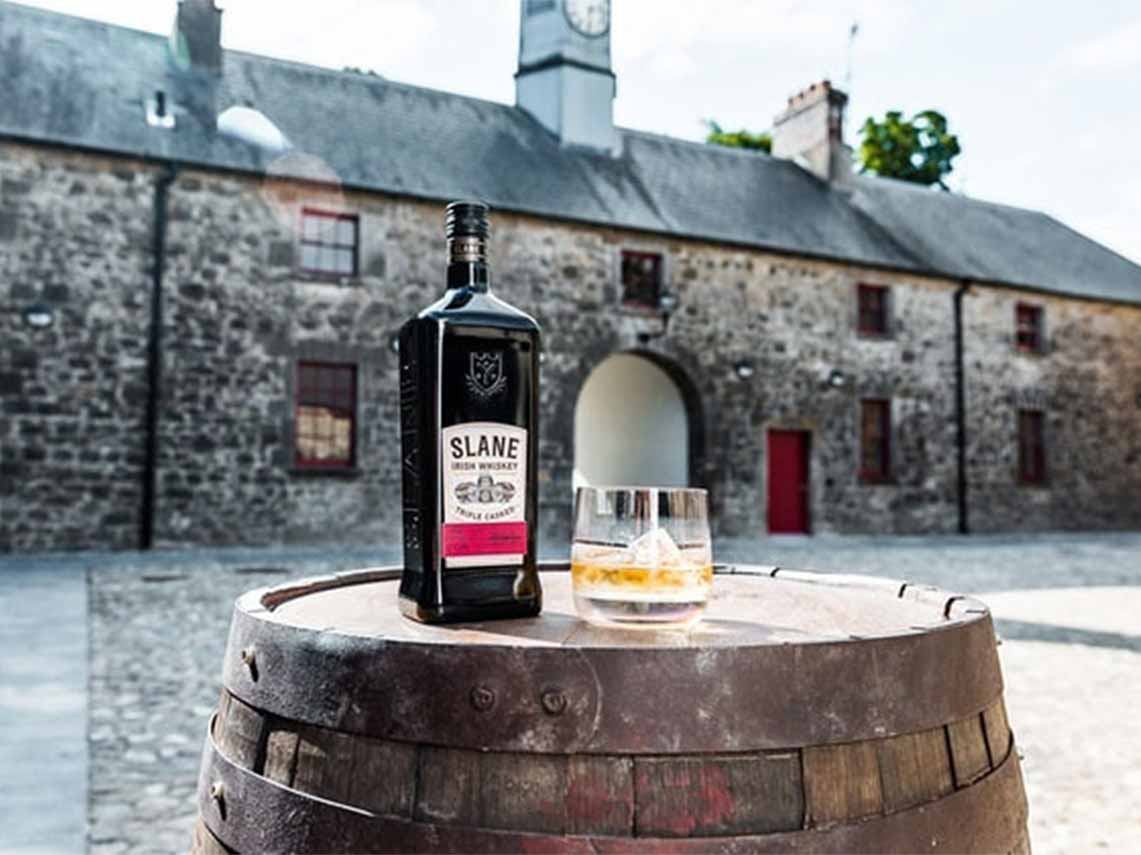 And alas! All good things must come to an end eventually as we reach the final day of your Irish Castle tour!
We spend today traveling from Belfast to Dublin, but not without fitting in a couple of extra castles en route. 
The first castle we'll be visiting today is Castle Ward: A must for any Game of Thrones devotees, Castle Ward was used as the location for Winterfell and the castle grounds were used for multiple important scenes throughout the show. Visitors today can also enjoy an archery experience straight out of the show! 
Next up we'll continue our journey to visit Slane Castle. Slane is not only a beautiful castle, but today also regularly hosts live performances from some of the world's most famous artists as well as boosting the famous Slane Distillery. 
We'll explore the castle before enjoying a whiskey tour at Slane before finishing our tour with a transfer to Dublin airport in time for your onward journey! 
Request Your Custom Tour Itinerary Here
Our experts understand that no two clients are the same, so whether you want to personalize one of our private tours, or have us design an itinerary from scratch for you, fill out our inquiry form below to get started:
Rated 5-Star on Google & TripAdvisor
Use this company! An excellent experience! As a seasoned traveler and very detailed oriented customer, working with both Irene's was a joy and in the end produced a wonderful experience. Their personal touch on every detail and their communication was extraordinary.
Recommend them highly! These folks are very professional, and flexible in creating a custom tours, and handling last-minute changes. The guides were knowledgeable and friendly. Recommend them highly!
A Flawless Trip! Travel by Luxe assisted us in planning an excellent trip to Genoa and the Italian Riviera including Cinque Terre. The drivers they provided were courteous, efficient, safe and their vehicles were immaculate and comfortable.
Hands down the best travel company! Every detail was taken care of! All questions were answered. Every guide was knowledgeable, flexible, and kind! In a situation when travel can be stressful, every individual was fantastic.
A Great Experience! We just returned from a trip that was organized through Travel by Luxe. It was one of the best trips we ever took and it was organized brilliantly. A special thank you to Francesca, a great experience and highly recommend.
Amazing Italy Awesome trip! Graziano arranged everything perfectly and was very patient with our planning process and changes. Private tours and transfer worth the extra $$$. Will use again.
Qualified Guides.
Certified Excellence.
Other Example Ireland Tour Itineraries You Might Like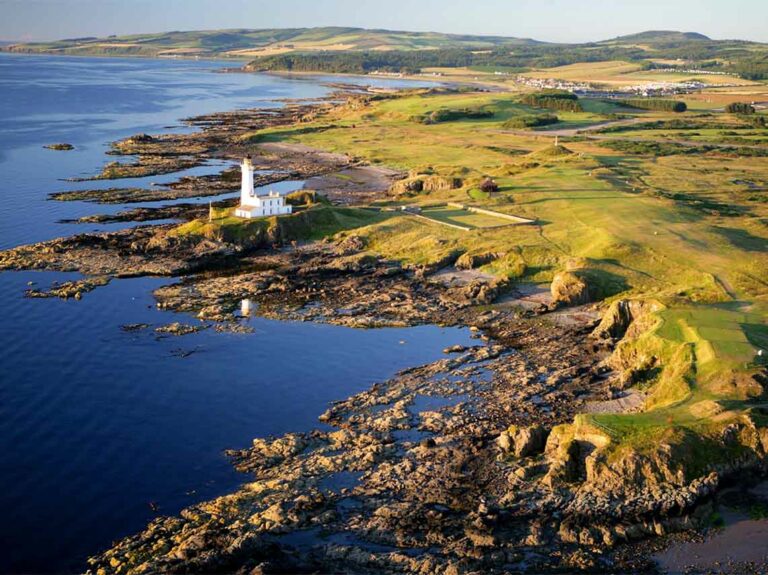 Play some of the greatest and oldest golf courses on the planet in this incredible 2-week private tour of Scotland & Ireland's beautiful game
Most popular tour destinations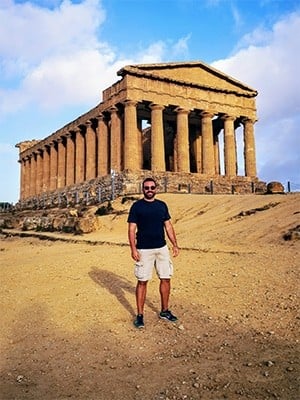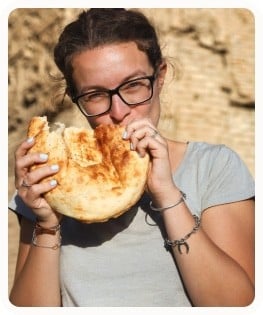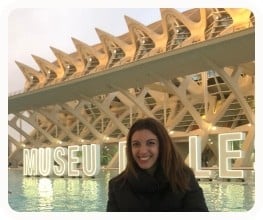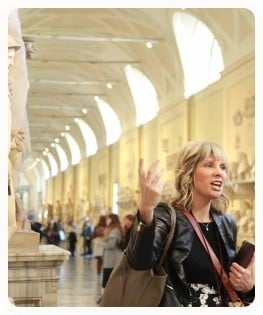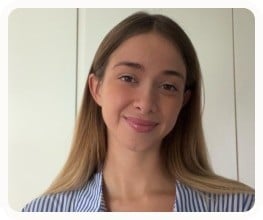 Our ethos is centered around creating the ultimate vacation experience for our guests, that is why we have specialist tour planners across Europe ready to provide you with the low down on the best times to arrive, local specialties and events, and armed with a Rolodex of the finest English speaking private guides in the country.
Get in touch with your local expert today by completing the contact form below and they will get started tailoring any of our tour experiences exactly to your tastes and requirements… all on a completely complimentary basis!