The City: London's Historic Heart Walking Tour
London is one of the oldest cities in the world, founded by the Romans nearly 2,000 years ago. The area where Londinium, as it was known, stood is now one of the most important financial districts on earth. 
This tour traces the story of the historic heart of London and shows you the huge mix of buildings, places, institutions, and streets in the area known to all Londoners as 'The City'. 
Where else can you see a 350-year-old church, a nineteenth-century courthouse, and an award-winning 21st-century bank on the same street junction?
What's Included In This Historic London City Walking Tour?
Be met by your professional Blue Badge guide
Hear how London has survived fires and bombs and see the evidence of these disasters
Walk the winding lanes and visit the hidden courtyards that the guidebooks miss. 
Discover fragments of the past: a Roman temple, a medieval churchyard, a Tudor great hall, baroque churches, and even a Mesopotamian tablet. 
Marvel in some of the groundbreaking pieces of modern architecture that pepper the area
See the mysterious London Stone
Historic London City Tour Itinerary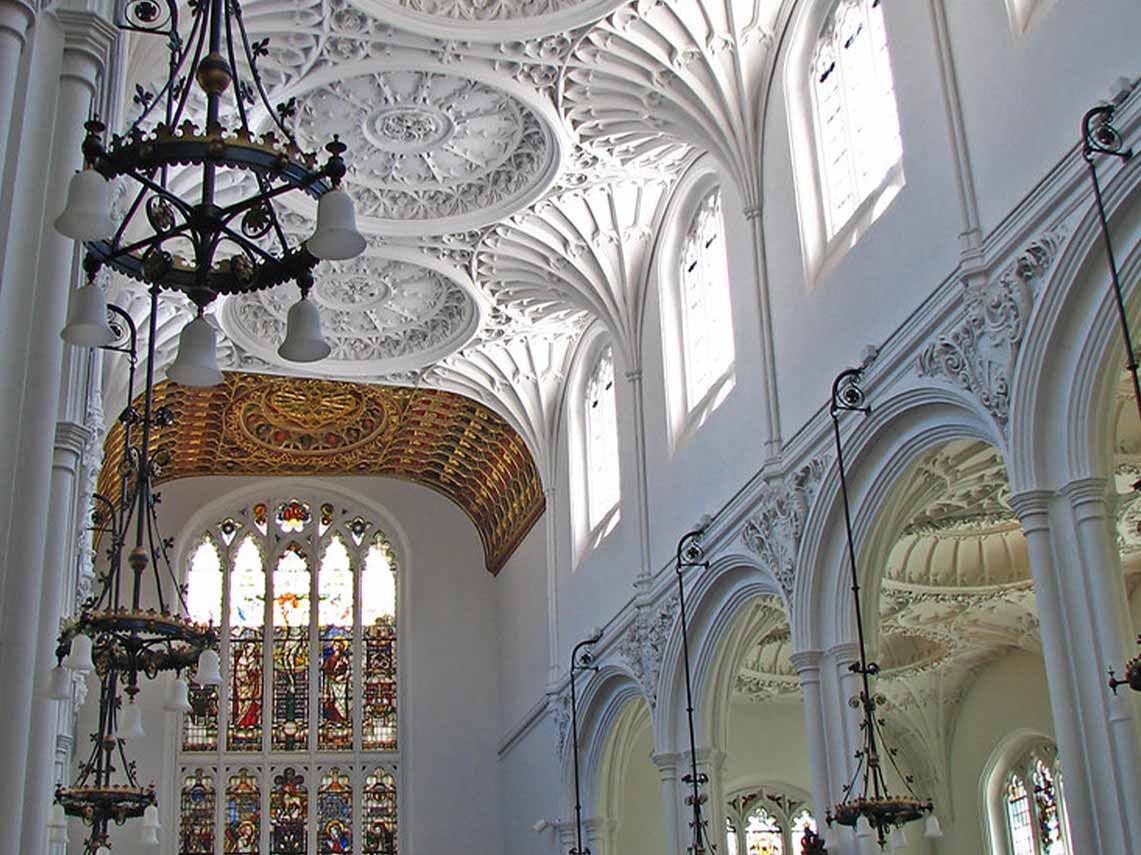 Londinium was the largest Roman city north of The Alps. The medieval walled city was a rich, mercantile destination. Shakespeare came here to seek his fortune. The City was almost totally destroyed by fire in 1666. Hitler's air force nearly wiped it off the map in 1940. 
This is the story of The City of London. 
We will discover the places where this story happened, searching for historic evidence amongst the skyscrapers. We will see a Roman Amphitheatre and some of the magnificent churches designed by Christopher Wren. His most famous work is St Paul's Cathedral where Prince Charles married Diana and the funeral of Winston Churchill took place. 
We can also arrange a tour inside St Paul's Cathedral as an additional extra – for more information, check out our St Paul's Cathedral page here. 
Why Choose Us For Your Private Historic London City Walking Tour?
Learn about the wider context of London's story from your Blue Badge guide.
See the places the guidebooks miss and hear the stories they omit.
Walk at your own pace and ask the questions you want to be answered.
Tour Duration: Approx 3 hours
Meeting point: At your centrally located London accommodation OR at St Paul's underground station
Contact Us About Your Own Historic London City Walking Tour
At London by Luxe we understand that no two private tours will be the same, and we endeavor to tailor every tour exactly to the tastes and requirements of our guests. So if there is anything we can do to customize your tour, just let our friendly planners know in the form below.
Rated 5-Star on Google & TripAdvisor
Use this company! An excellent experience! As a seasoned traveler and very detailed oriented customer, working with both Irene's was a joy and in the end produced a wonderful experience. Their personal touch on every detail and their communication was extraordinary.
Recommend them highly! These folks are very professional, and flexible in creating a custom tours, and handling last-minute changes. The guides were knowledgeable and friendly. Recommend them highly!
A Flawless Trip! Travel by Luxe assisted us in planning an excellent trip to Genoa and the Italian Riviera including Cinque Terre. The drivers they provided were courteous, efficient, safe and their vehicles were immaculate and comfortable.
Hands down the best travel company! Every detail was taken care of! All questions were answered. Every guide was knowledgeable, flexible, and kind! In a situation when travel can be stressful, every individual was fantastic.
A Great Experience! We just returned from a trip that was organized through Travel by Luxe. It was one of the best trips we ever took and it was organized brilliantly. A special thank you to Francesca, a great experience and highly recommend.
Amazing Italy Awesome trip! Graziano arranged everything perfectly and was very patient with our planning process and changes. Private tours and transfer worth the extra $$$. Will use again.
Qualified Guides.
Certified Excellence.