Changing of the Guard, Westminster Abbey, St Paul's Cathedral & Tower of London Tour
On this exciting full-day tour, you are going to view some of London's most famous sights including: 
Westminster Abbey: The royal church where so many Royal weddings, coronations & celebrations have taken place will come alive for you as your private Blue Badge guide explains the history of this 1000+ year building. 
The Tower of London: No trip to London is complete with a visit to the Tower of London: here you will visit the famous Crown Jewels, say hello to some traditional Yeoman warders, and learn all about the tragic tales of tortures, executions, and more. 
Following this, you will also enjoy a relaxing river cruise along the famous Thames. 
Highlights of Our Full-Day London Tour:
Be met by your professional Blue Badge Guide 
See the Changing of the Guard ceremony from an excellent location 
Be guided around London's most famous royal peculiar: Westminster Abbey 
Whilst inside, see the Coronation chair, poets corner, and much more
Enjoy a calming guided river cruise, taking in iconic sights such as the London Eye and Tower Bridge
Hear about executions, royal beasts and see the Crown jewels, whilst enjoying a guided tour of the Tower of London
Your Full-Day London Tour Itinerary: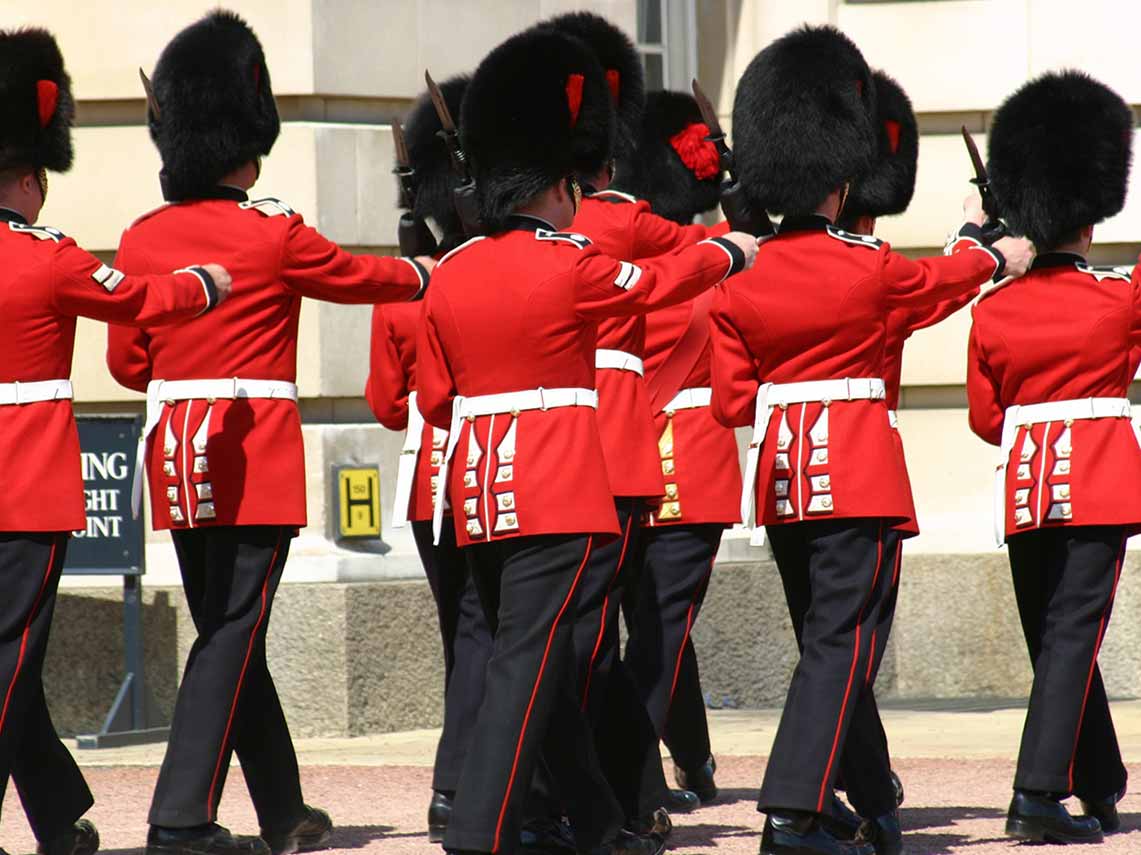 Buckingham Palace & The Changing of The Guards
You will start your regal day of sightseeing by enjoying a guided tour through some of London's most favored royal parks. This will lead your attention to the home and office of Her Majesty the Queen: Buckingham Palace. You will hear fascinating stories about the Palace, including break-ins, parties, and romance. It will then be time for your private guide to escort you to the best watching place for the Changing of The Guard.
Depending on the day of your tour, you will view either the Changing of the Foot Guards or the Changing of the Horse Guards.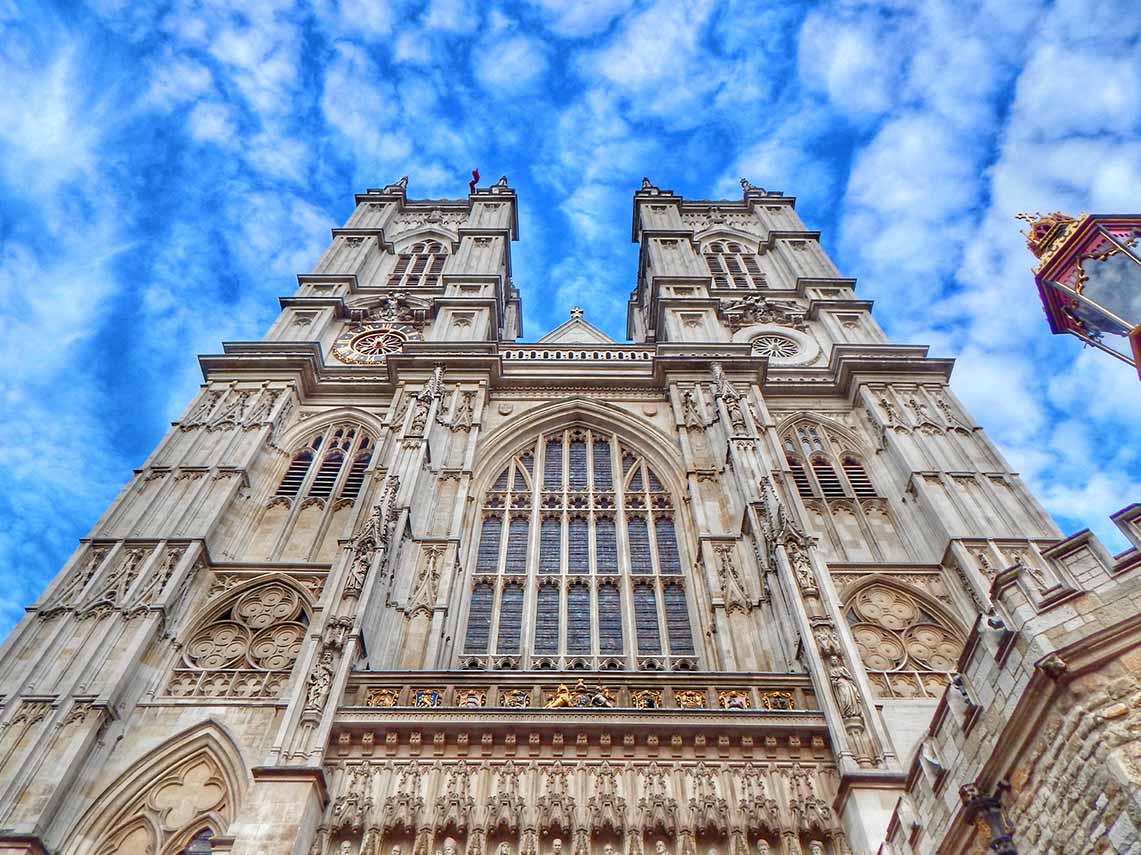 After you have got your marches in and you've enjoyed the sound of the guards' band you will then head to Westminster Abbey, which is nearly 1000 years old and a treasure chest of royal regalia. Inside, your guide will show you precious items such as the 13th-century coronation chair, which is used when a new monarch is crowned. You will also be shown famous graves to scientists, poets, and past Kings and Queens.
After your visit inside the Abbey, it will be time for lunch. If you would like your guide to book you a table in one of London's tasty pubs please let us know in advance by using the contact form below.
Thames River Cruise & Tower of London Tour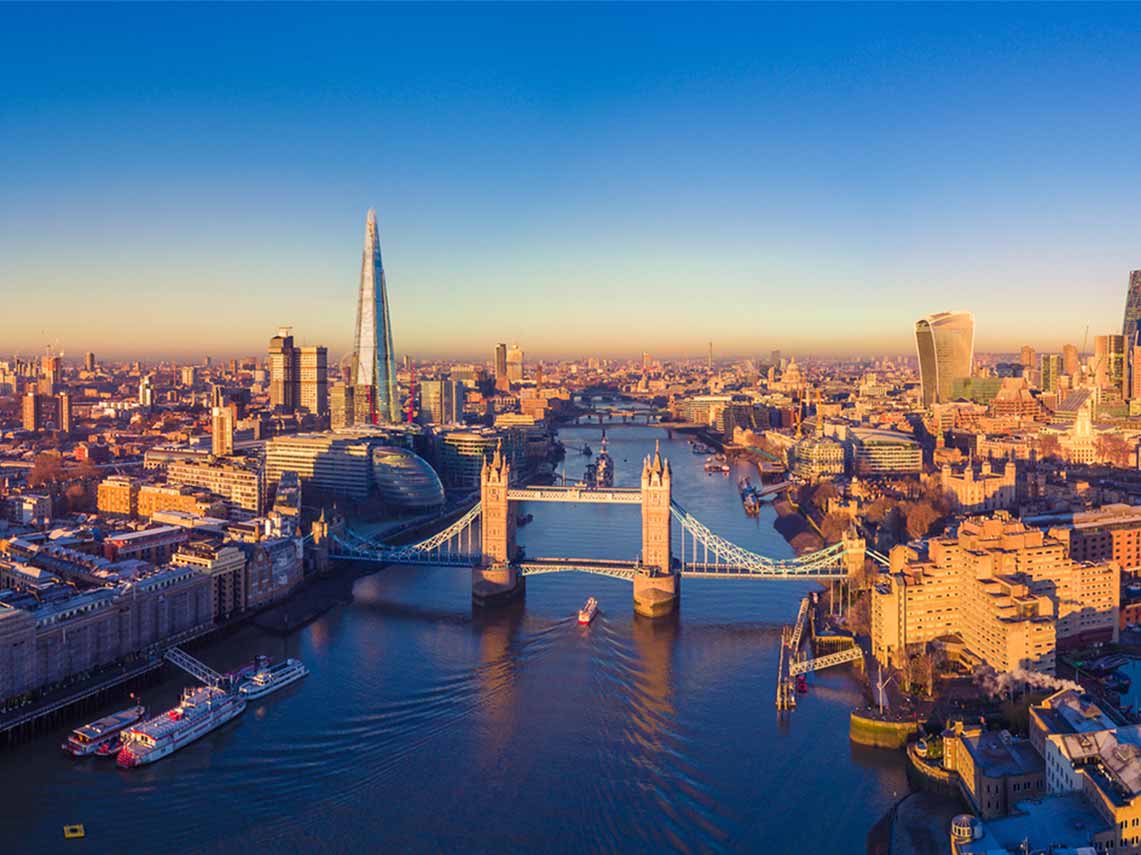 After lunch, it will be time to board your boat and get ready for a relaxing cruise down the river Thames. Your guide will be sure to point out all the major sights and hidden secrets along the way. The cruise will end next to your last stop of the day: The Tower of London, which since the 11th century has been a fort, a palace, a prison, a place of execution, a menagerie, and more. 
Your Tower tour will be full of secrets and stories involving torture, Yeoman Warders, and a friendly raven or two. The Tower is also home to the Crown Jewels, so get ready to be bedazzled. 
Or if you're interested in making your experience of the Tower of London extra special, we also have an incredible Luxe Exclusive Experience.
Why You Should Choose Our Guides For Your Full-Day London Tour
Both Westminster Abbey & the Tower of London are overwhelming sites with so much to see and so much history. Let your private guide tailor the information to exactly what you're interested in. 
Continue your experience with a relaxing river cruise and let your guide point out all the interesting stories.
Customize your tour to suit you: include this day tour into a longer multi-day itinerary, either in London or throughout the rest of the UK!
Tour Duration: 8 hours
Meeting point: At your centrally located London accommodation
Contact Us About A Full-Day London Tour
At London by Luxe we understand that no two private tours will be the same, and we endeavor to tailor every tour exactly to the tastes and requirements of our guests. So if there is anything we can do to customize your tour, just let our friendly planners know in the form below.
Rated 5-Star on Google & TripAdvisor
Qualified Guides.
Certified Excellence.
Other Guided Day Tours from London by Luxe
Or view our multi-day UK tour itineraries: