Private Guided Galleria Borghese Tour
Join us to explore the art, the artists, the scandals, and the passions of one of the finest collections of art in the world on our Borghese Gallery tour.
Located in the center of the gorgeous Villa Borghese park, which is an attraction in itself, your guide will meet you prepared with no-wait skip the line access tickets so that you can go straight inside the grand gallery and museum. Your private tour guide will be with you every step of the way revealing all the historical significance and cultural relevance of the magnificent works of art and sculpture hosted in the gallery and museum.
What's Included In The Galleria Borghese Tour?
Skip-the-line tickets
Your own private guide to contextualize the works and their significance
Magnificent artwork and sculptures by superlative masters, such as:
Caravaggio, Titian, Raphael, and Bernini
Time to explore the grounds of the elegant Villa Borghese and the surrounding grounds
Borghese Gallery Guided Tour Information
The Villa Borghese, built for the infamous Cardinal Scipione Borghese, nephew of Pope Paul V was designed as a personal gallery to show off the Cardinal's art collection. You will find out on the tour how the original collection was obtained by often nefarious yet highly original means!
Known as one of the first 'art collectors', the Cardinal amassed a stunning collection of work by Caravaggio and was one of the primary sponsors of Bernini which explains why the museum features numerous masterpieces by the two amongst others.
Today the collection houses many magnificent pieces by not only Caravaggio and Bernini but also many other great works spanning the 15th to the 17th century by artists such as Titian, Raphael, and Antonello da Messina, together with an exquisite collection of ancient sculptures.
The gallery is contained within the beautiful Villa Borghese where the surrounding gardens are an attraction in themselves and actually make up the third biggest park in all of Rome.
Exhibitions In The Borghese Gallery:
Just some of the awe-inspiring pieces you will be introduced to include:
Apollo and Daphne by Bernini.
Pauline Bonaparte by Antonio Canova.
The Sacred & Profane Love by Titian
Deposition of Christ by Raphael
David & Goliath by Caravaggio
And many, many more…
Why Book Your Galleria Borghese Tour With Luxe?
Quite simply, visiting the Borghese Gallery is one of the absolute best ways to spend your time on your Rome vacation. However, to ensure that you come away from this experience with a fuller appreciation and understanding of the significance, both artistic and historically of the works contained within the gallery's walls then you truly require an experienced, qualified, and passionate guide who can act as an expert storyteller.
A private tour ensures that you can spend more time with the works that you find the most inspiring and beautiful, and you and your private group are welcome to ask as many questions as you wish.
Exclusive Opening of The Galleria Borghese
We highly recommend the Tours by Luxe experience! During our week in Rome in July, Amy and her fabulous assistants Irenes P and V put together two wonderful tours for us. Our first was a tour of the Vatican Museum accompanied by our guide Jessica, the second to the Colosseum, Palatine Hill and Forum with Letizia. Both guides were knowledgeable, entertaining and fun. We all got a lot out of the tours - it's so much better than wandering around by yourselves. Discovering secret messages in famous art works or having centuries old graffiti pointed out is just thrilling. It's also fabulous bypassing the queues and having air-conditioned transfers to and from the sites. We highly recommend the Tours by Luxe experience.
Request Your Own Private Galleria Borghese Tour
Our tours are kept to small private groups to provide the best possible experience for our clients. As such we are able to customize our itineraries to suit your interests, needs and requirements.
To discuss this tour or any changes you would like to make simply complete the form below.
Rated 5-Star on Google & TripAdvisor
Use this company! An excellent experience! As a seasoned traveler and very detailed oriented customer, working with both Irene's was a joy and in the end produced a wonderful experience. Their personal touch on every detail and their communication was extraordinary.
Recommend them highly! These folks are very professional, and flexible in creating a custom tours, and handling last-minute changes. The guides were knowledgeable and friendly. Recommend them highly!
A Flawless Trip! Travel by Luxe assisted us in planning an excellent trip to Genoa and the Italian Riviera including Cinque Terre. The drivers they provided were courteous, efficient, safe and their vehicles were immaculate and comfortable.
Hands down the best travel company! Every detail was taken care of! All questions were answered. Every guide was knowledgeable, flexible, and kind! In a situation when travel can be stressful, every individual was fantastic.
A Great Experience! We just returned from a trip that was organized through Travel by Luxe. It was one of the best trips we ever took and it was organized brilliantly. A special thank you to Francesca, a great experience and highly recommend.
Amazing Italy Awesome trip! Graziano arranged everything perfectly and was very patient with our planning process and changes. Private tours and transfer worth the extra $$$. Will use again.
Qualified Guides.
Certified Excellence.
Explore More Luxe Day Tours in Rome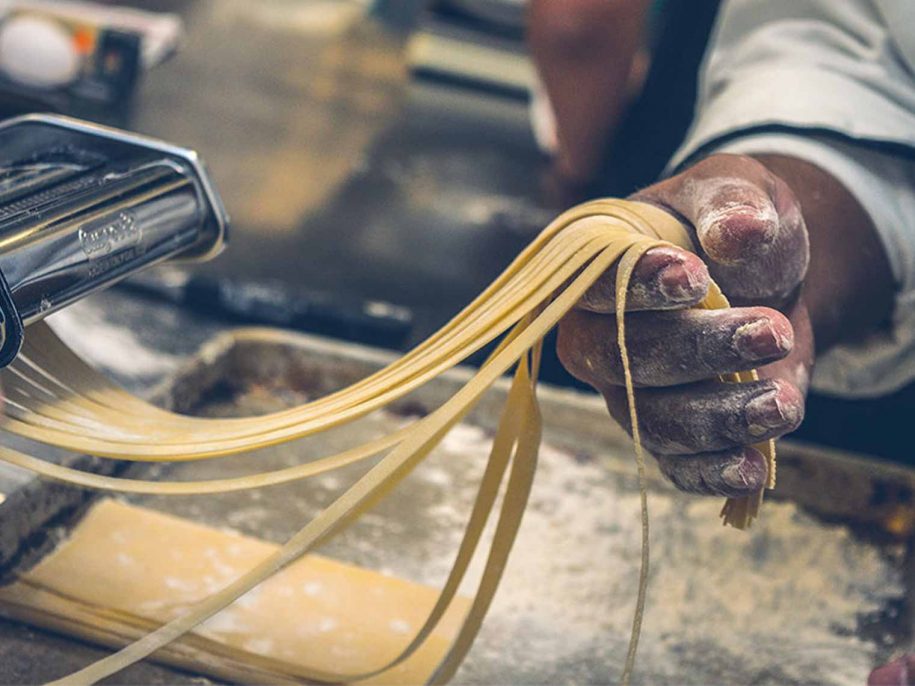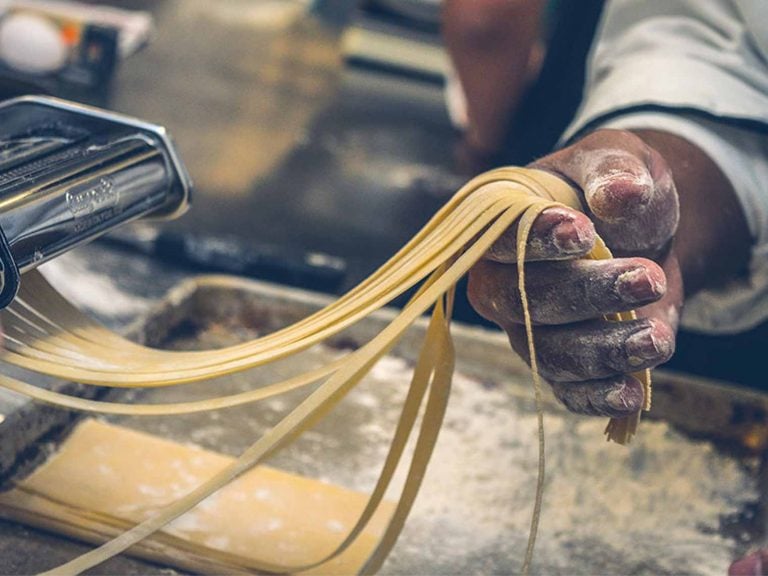 Cook like the Romans do! We show you around the markets and take our fresh ingredients back to the kitchen with a true Roman chef for a private cooking class.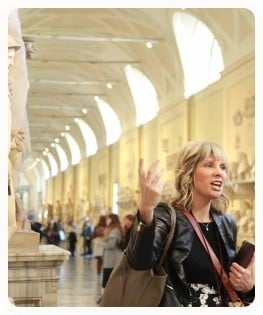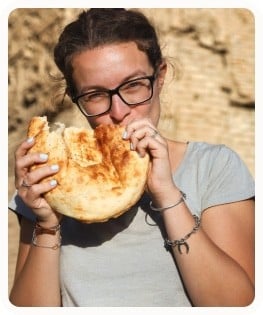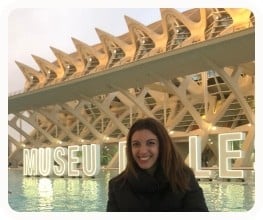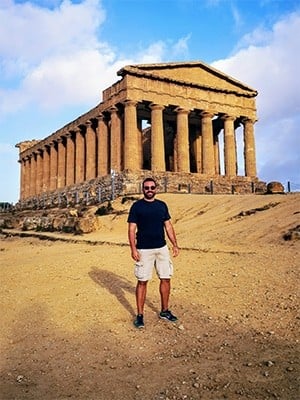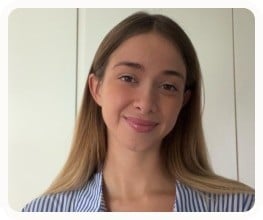 Local Italian Tour Planners
At Italy by Luxe, our team of specialist tour planners use their intimate knowledge of local specialties, festivals, and hidden gems to customize your itinerary with exclusive events or off-the-beaten-track experiences that other providers just cannot match, alongside ensuring you enjoy Italy's most famous and iconic monuments and attractions of course!
We love sharing our passion for Italy with our guests and can't wait to customize any of our Italian day tours for you to ensure you enjoy an absolutely perfect vacation in Italy. Contact us using the form below and we can get started designing your complimentary itinerary today.
Multi-Day Italy Tour Itineraries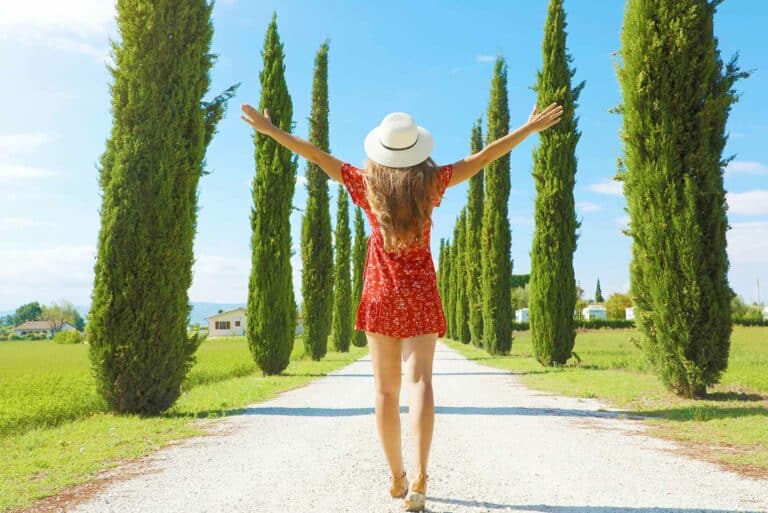 Welcome to our 4-day Romagna wellness experience tour. Designed to give you chance to relax & rejuvenate & see the best of Romagna!
Most popular tour destinations